Looking for a last-minute Mother's Day present? These Mother's Day seed packet cards with heartfelt messages and adorable animals are free to download and easy to assemble.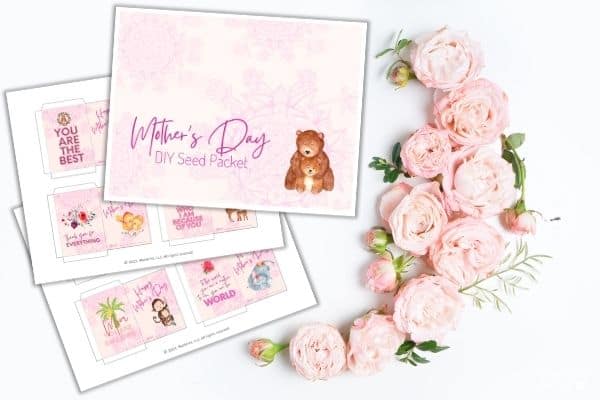 Mother's Day is just around the corner, and you are probably searching for unique and easy Mother's Day crafts for your children to make. If your mother, grandmother, or perhaps yourself love gardening and have a green thumb, then this DIY Mother's Day seed packet card will surely be a hit.
If you are like me, you rather have flowers in a pot rather than ones in a bouquet that will wither within days. These seed packets will allow you to plant and grow real flowers that will last for months or even years.
You can buy seed packets in the store, but they are quite expensive. These free seed packet printables will save you money, especially when you can print off multiple copies for all the students in a classroom.
These Mother's Day cards also have heartwarming messages on them that will make even the toughest moms smile. There are 8 seed packet designs, all featuring adorable mom and baby animals cuddling or playing together. This DIY Mother's Day gift really captures the idea of a mother's love and care as we nurture and help our kids grow every single day.
DIY Mother's Day Seed Packet Printables
These Mother's Day seed packets make a very thoughtful gift, especially when you pair them with the recipient's favorite plants or flowers.
All you have to do is print the templates out, cut them out, and glue the card together at the tabs. Then after you insert a real seed pack in the card, you can seal off the last side so the seed packet doesn't fall out.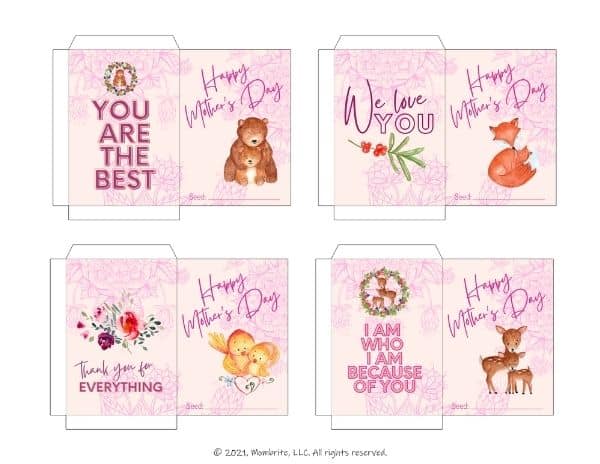 The 8 designs all come with a special message. Some of the messages are not specifically for mothers, so you can use these Mother's Day printables as homemade gifts for teachers, nannies, tutors, or even older siblings.
The messages include:
You are the best.
We love you.
Thank you for everything.
I am who I am because of you.
Home is where you are.
Love you mom.
Mom are you amazing.
To the world you are a mother. To me you are the world.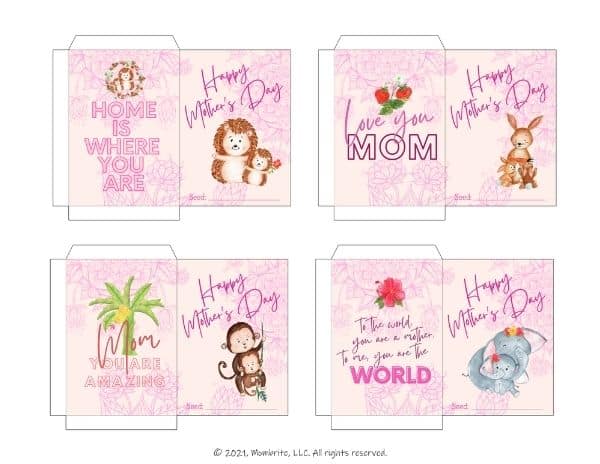 How to Download Mother's Day DIY Seed Packets
Simply sign up below and you will get the Mother's Day printable sent right to your inbox.
Happy Mother's Day!
---
Related Posts: