These free printable Easter egg templates and coloring pages come in various sizes and designs. They are fun to decorate and perfect for Easter crafts and activities.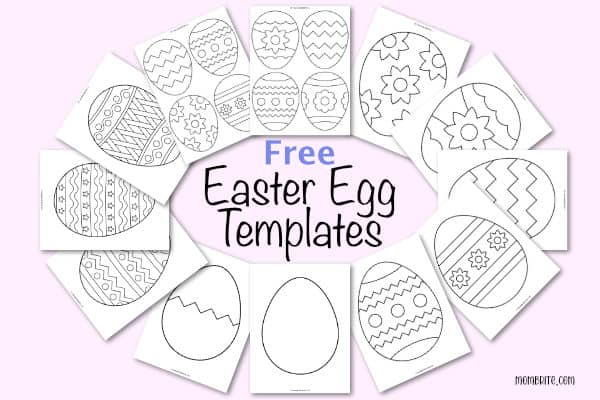 Easter eggs are so colorful and fun. And with the Easter bunny comes lots of Easter egg crafts and activities.
There are free printable Easter egg templates and coloring pages for your kids to enjoy. You can use them as stencils for an Easter craft, color them, string them together, and much more. There are unlimited uses for these Easter egg printables!
There are so many choices too when it comes to decorating these egg cutouts. You can use paint, markers, crayons, or colored pencils. I also included a variety of sizes and designs so you can pick the perfect one for your Easter project.
Below you will see a sample of all the egg templates. To download everything in one file, scroll down to the download form at the bottom of this post.
Printable Egg Templates for Kids
The Easter egg templates are created for fun crafts and other activities you can do with your kids. They are great to use for preschoolers and younger school kids to decorate with glitter, stickers, and other embellishments.
That said, they can still function as coloring pages. The designs are just larger and simpler for the little hands.
If you want eggs with more extravagant designs, scroll down to the Easter egg coloring pages!
Large Easter Egg Templates and Printouts
We have 6 different large Easter egg templates for you to choose from. Each one of these Easter eggs is designed to be printed onto a standard size 8.5″x11″ printer paper or cardstock.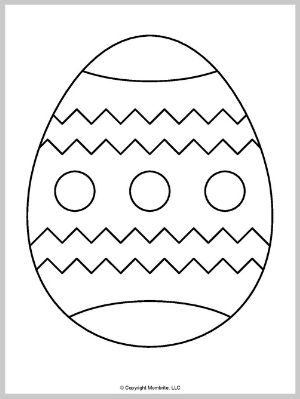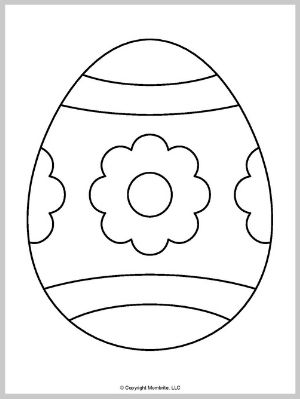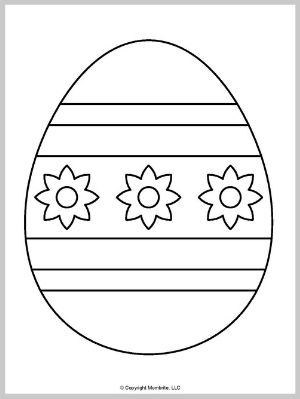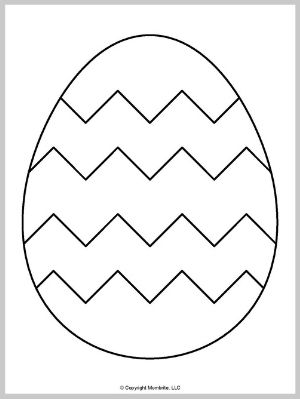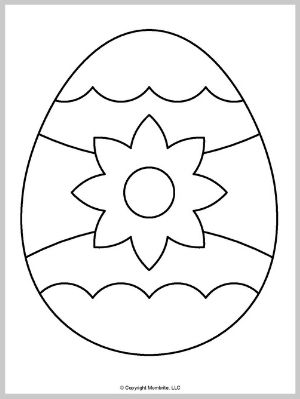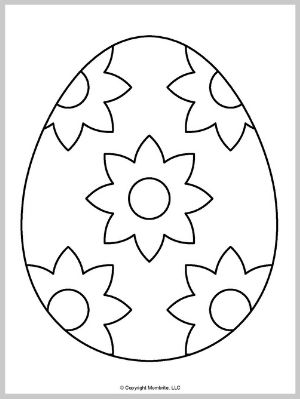 Medium Easter Egg Templates and Cutouts
These medium-sized Easter egg templates are perfect for art projects with a group of kids. With 4 eggs per page, you can cut the paper in quarters and hand out the eggs to each child to decorate.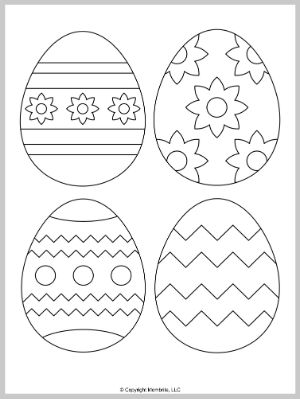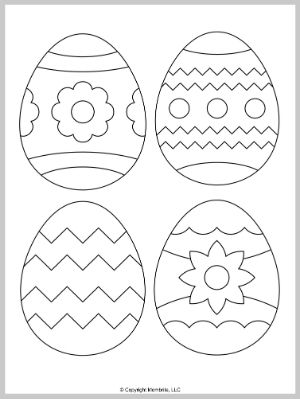 Small Easter Egg Templates
These small Easter egg templates will challenge your kid's fine motor skills. After your children finish adding their own personal touches to these eggs, you can string them together and hang them up as a garland across the length of the room.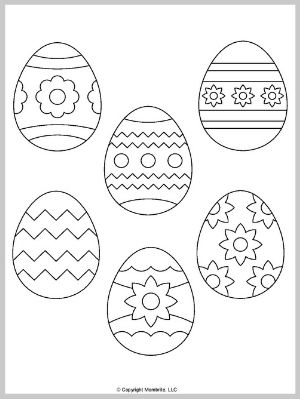 Blank Egg Printable Templates
You can use blank egg templates in so many different ways. Besides decorating it for Easter, you can also use it for other educational crafts such as the letter E craft. This blank egg template can also be used as a stencil to draw egg-shaped outlines. The possibilities are endless!
There are three sizes to choose from: large, medium, and small.
Large Blank Easter Eggs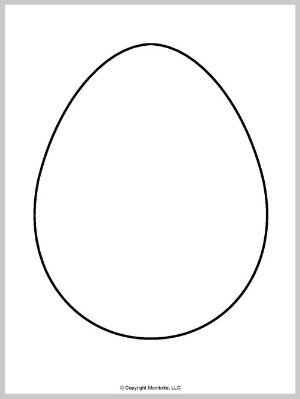 Two Half-Page Blank Easter Eggs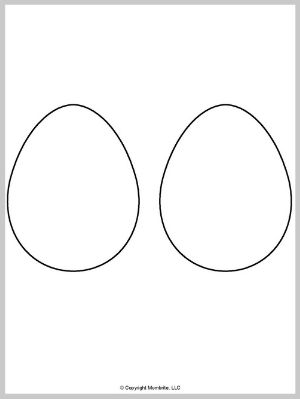 Small Blank Easter Eggs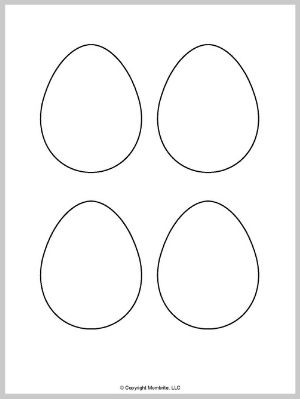 Cracked Egg Template
So many animals lay eggs, and when the embryos are developed, out come the cutest baby animals. You can use this cracked egg template to make hatching baby birds, crocodiles, lizards, crabs, insects, snakes, and more.
As an example, you can check out an adorable hatching chick craft here.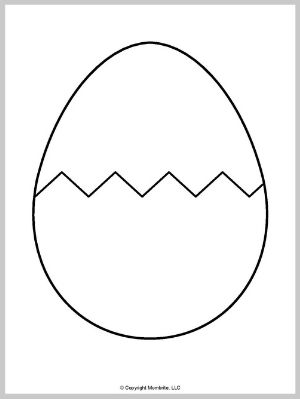 Easter Egg Coloring Pages for Kids
These Easter egg coloring pages have intricate designs and will delight kids of all ages who love to color. Use markers or colored pencils to fill in the circles, curves, flowers, and other designs on the Easter eggs and make the most beautiful printable eggs that you can hang up on the wall.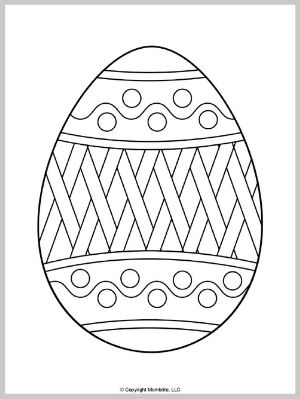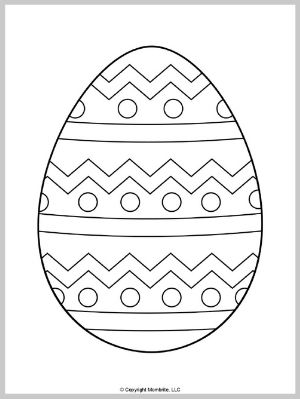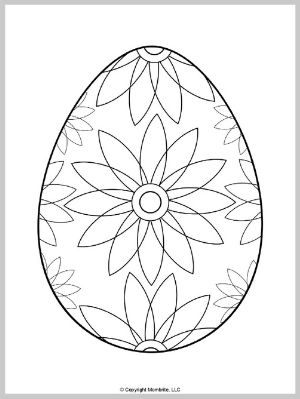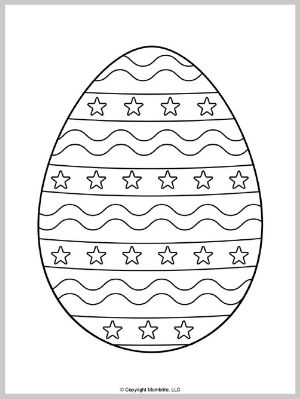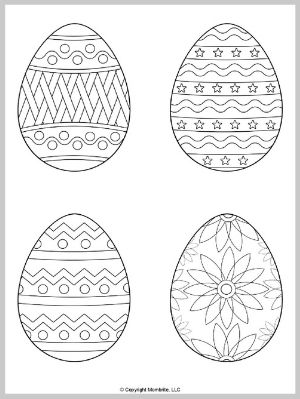 Ideas for the Egg Templates and Coloring Pages
Decorating Easter eggs is a wonderful tradition that kids love. Your kids can cut out these egg templates and add a bit of their own flair and create an incredible design.
If you are looking for more ideas of what to do with these egg templates, here are some that might inspire you:
1. Make Easter Cards for Friends and Family
Print the large Easter egg templates on cardstock and turn them into Easter cards that you can hand out to your loved ones. I especially love the idea of using the cracked egg template and write a secret message that will only be revealed when you pull the two sections of the egg apart.
Simply print out the cracked egg template and decorate. Then write your message on a long piece of paper. Z-fold the paper on both sides of the center square and glue the top and bottom of the paper to the top and bottom of the cracked egg. When you pull the egg apart, the message will be revealed.
If that is too complicated, then you can simply use the egg outline as a stencil and trace it onto a folded piece of paper along the folded edge. Leave a small section of the fold still intact. Cut out the outline and now you have an egg-shaped card! Decorate the front of the card and write a warm note inside to your friends and family.
2. Create a Puzzle
Turn these Easter egg templates into unique and exciting puzzles for the little ones. Ask them to color the Easter egg template according to their liking. Then you can cut the beautifully colored Easter egg template using scissors into separate pieces. Your kids can then use their problem-solving skills to piece everything back together!
If your children are good with scissors, have them further practice their fine motor skills by cutting all the pieces by themselves.
3. Make Glitter Eggs
Kids absolutely love to use glitter and other shining elements. Instead of coloring with markers or colored pencils, you can have your kids use glitter to decorate the egg insteads.
First, set out different types and colors of glitter. Then your little ones can squeeze white glue along the lines of the Easter egg template. Before the glue dries, sprinkle glitter on the template so that the glitter sticks to the glue.
Wait for the glue to dry, and then shake off the excess glitter on a separate piece of paper so you reuse them for future art projects. Now you have a beautiful piece of artwork that your kid can display in his or her bedroom or classroom.
How to Download Free Easter Egg Templates
To download the free printable Easter egg templates, fill out the form below. Your PDF file will be delivered to your inbox with all the egg templates and coloring pages listed above!
Feel free to print as many copies of the Easter egg templates as you would like. Please note that they are for personal and classroom use only. If your friends or family would like a copy of these templates, please refer to them to this post so they can sign up for their own copy.
---
Related Posts: