Here's a fun spider handprint craft that kids will surely love to make and give as gifts. Follow these easy instructions on how to create this adorable DIY spider handprint craft for the spookiest holiday of the year, Halloween!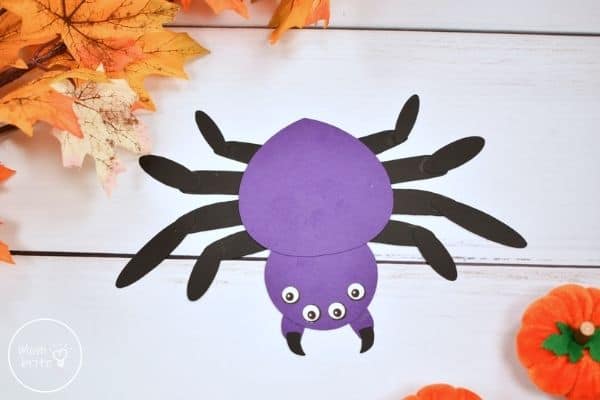 October is the perfect time to get creative with your kids and explore some ways to get them excited for Halloween. One of the best ways to do this? A handprint spider craft!
Instead of looking for sweets, your kids can have lots of fun putting together some Halloween-themed crafts. Check out our step-by-step instructions on how to make a handprint spider craft that's guaranteed to get kids excited about the holiday.
This Halloween craft is easy to assemble with the free template. Your preschoolers, kindergarteners, and elementary school kids will love using their own hands to create a creepy crawler!
How to Make a Hanprint Spider Craft for Halloween
Materials:
Construction paper or cardstock (black and purple)
Pencil
Gluestick
Scissors
Printable spider handprint craft template (download instructions are located at the end of the post)
Optional: Googly eyes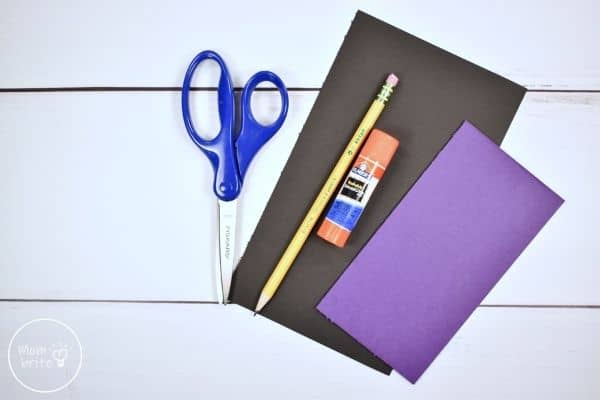 Busy chasing after your kids? Save valuable time and download all 8 Halloween handprint craft templates in one printable PDF file when you buy the package for just $1.29!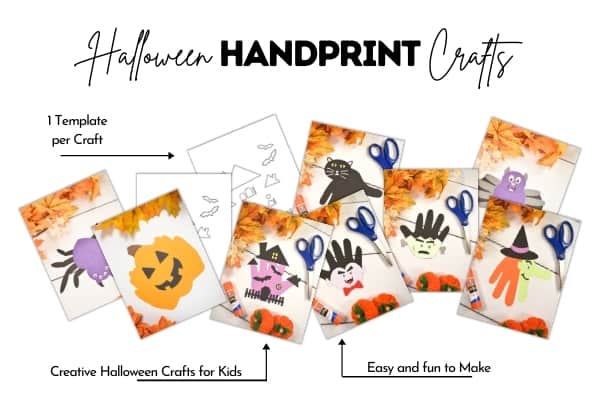 I WANT THIS!
Instructions:
1.. Trace hand with pencil on black paper and cut out.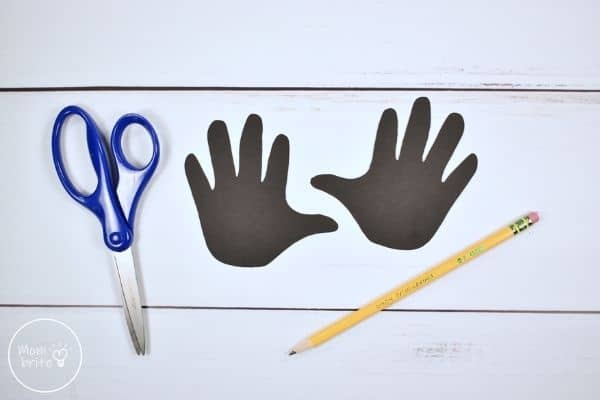 Print and cut out template.
Trace and cut each template piece from black and purple paper as shown. (cut 5 each of the small rectangle fence posts.)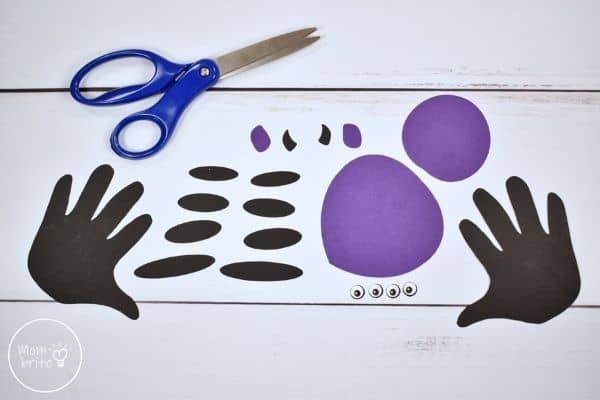 Glue handprints with thumbs and palms overlapping.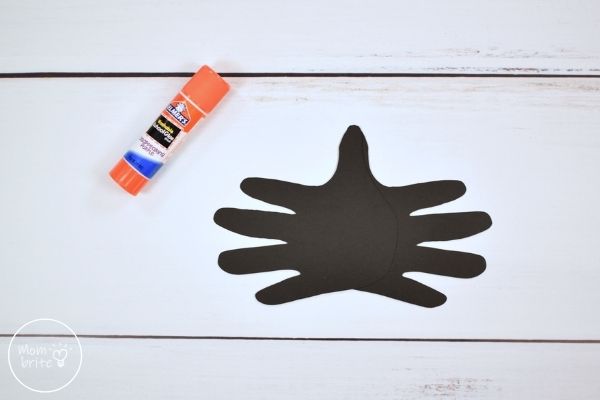 Glue purple head and body over thumbs and palms.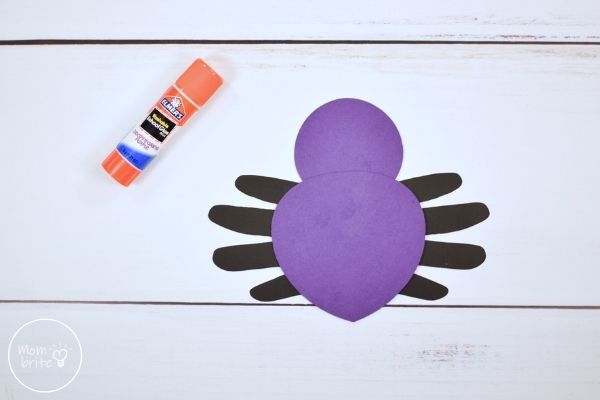 Glue small purple and black pieces under the front of the head to make pincers.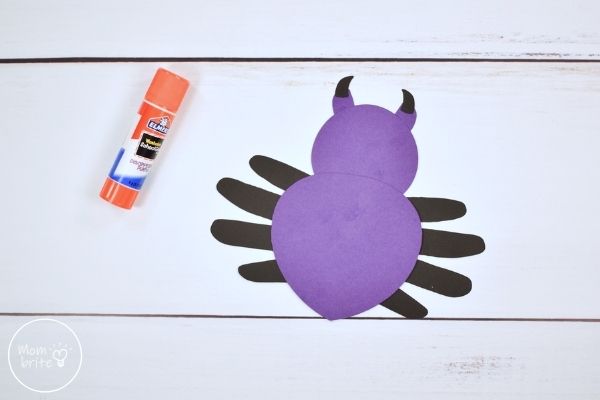 Glue on the eyes to create the face. If you have googly eyes at home, you can use them instead of the eye patterns in the template file.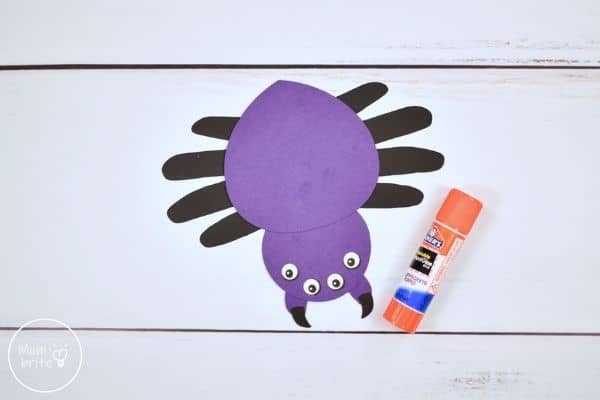 Glue black ovals to fingertips to create the legs. The front ones should point forward, and the back ones should point to the back.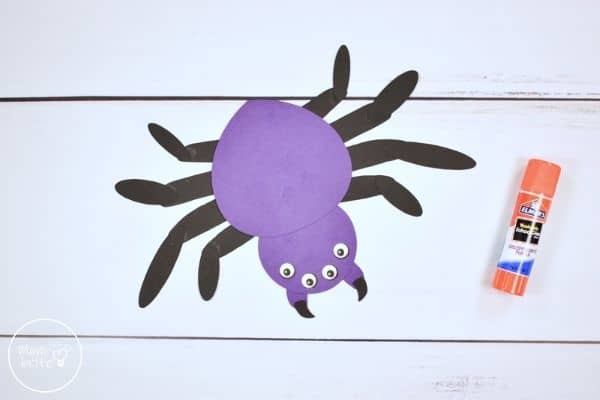 Fun Ideas to Try with the Handprint Spider Craft
There are so many fun things you can do with your spider handprint craft. Here are a few suggestions:
Create a paper plate spider web and attach the handprint spider to the yarn. Then you can hang it up in the house where everyone can see it!
Tape a couple of sections of straw to the back and make the spider climb up the wall.
Write your kids' names on the back of the spiders and decorate the walls with these spider crafts.
Separate each cotton ball and stretch it out to make spider webs. This is one of our favorite ways to decorate the front door. Simply add your handprint spiders to the cotton ball cobweb for an extra spooky effect.
Use the handprint spider as a Halloween card that you can give to friends and family.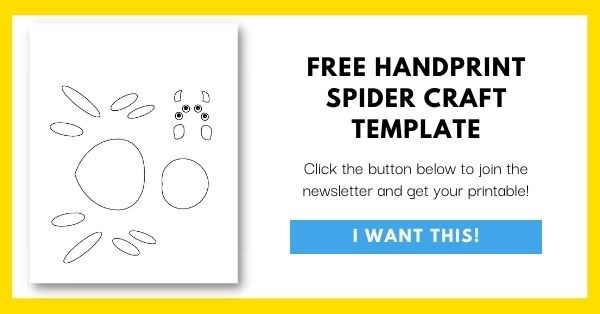 ---
Looking for more Halloween-themed handprint crafts? Check out: