Celebrate Mother's Day with these free printable Mother's Day coloring pages. Your kids will love creating beautiful coloring sheets that they can give to their moms on this special day.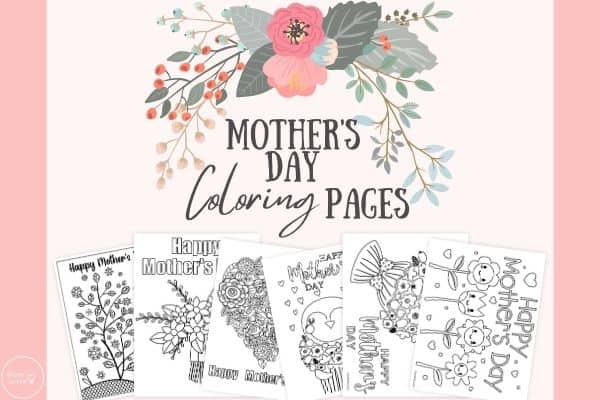 Mother's Day is right around the corner so it is the perfect time to start working on craft projects with your kids.

Here are eight free printable Mother's Day coloring pages for your kids to choose from. They would make gorgeous Mother's Day cards or artwork for the fridge. Color and string them together to make a whimsical banner for your mantel and surprise your amazing mom or grandmas!

If you are a homeschooling family, these would be perfect to keep kids busy in between assignments and activities or when you are working with one kid one on one. They are wonderful for your read-aloud time too. Keep little (and big!) hands busy as you read books about the love between moms and their children. May I suggest How to Raise a Mom?
Printable Mother's Day Coloring Pages for Kids
We have 8 perfectly pretty printables for mom below for you to choose from. You can either print these on 8.5″x11″ plain white printer paper or for added durability, white cardstock.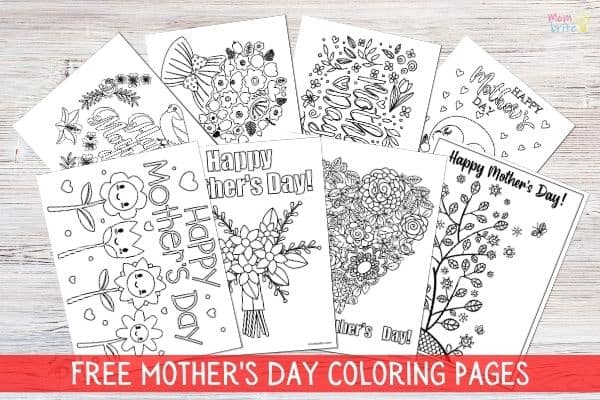 Simple Mother's Day Coloring Page for Preschoolers and Kindergarteners
These smiling flowers lend themselves to creativity. They would be so perfect for your budding artists. Let your kids' imagination run and give them glitter, sequins, and other embellishments to decorate this Mother's Day coloring page!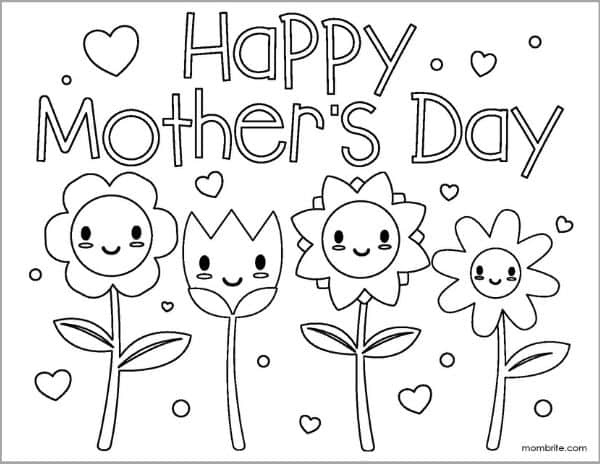 Bird and Flowers Mother's Day Coloring Page
If you have a kid who loves details, or a mom who loves more traditional style, this would make a great Mother's Day card cover. Just color the bird, flowers, and lettering and attach the coloring sheet to your favorite construction paper card base.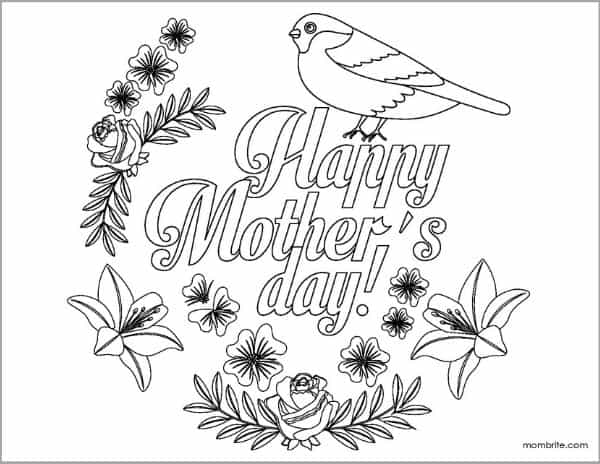 Mother's Day Coloring Page with Growing Plants
This more modern design would make the perfect card for older kids. The tall plant symbolizes the mother overlooking her two children, or the shorter plants. Color and then add a dot of glitter glue in each flower.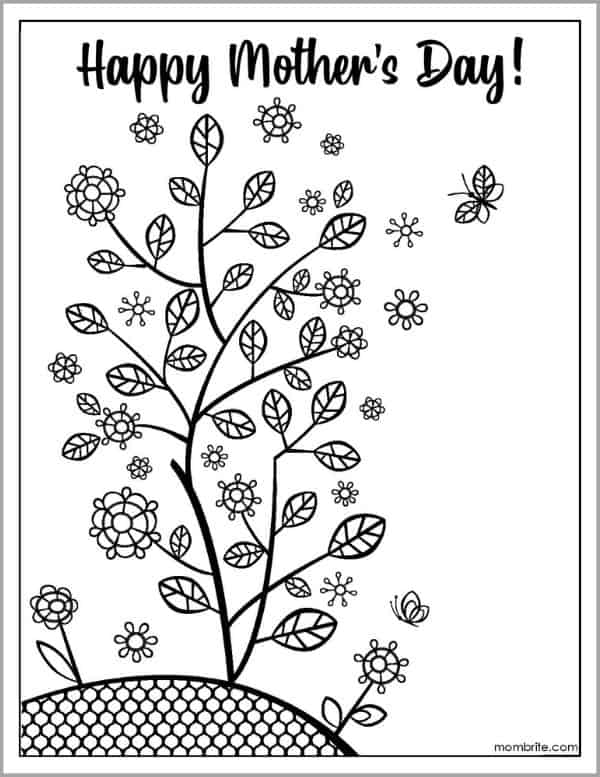 Mother's Day Love Coloring Page
This hand-lettering version is perfect for moms that love modern farmhouse style. Since the text and flowers are a bit smaller, I would recommend this one for older kids.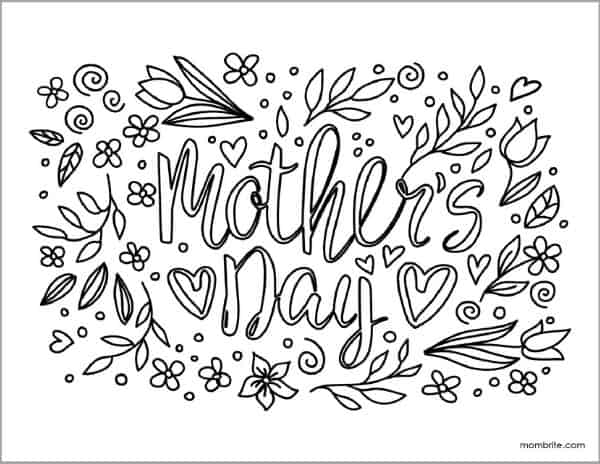 Flower Heart Mother's Day Coloring Page
I love this flower heart because there are so many details. The big letters make this easy for younger kids to color, though the flower heart itself will require some patience. If your kids love to doodle and color, this Mother's Day coloring page would be perfect for when they are listening to audiobooks.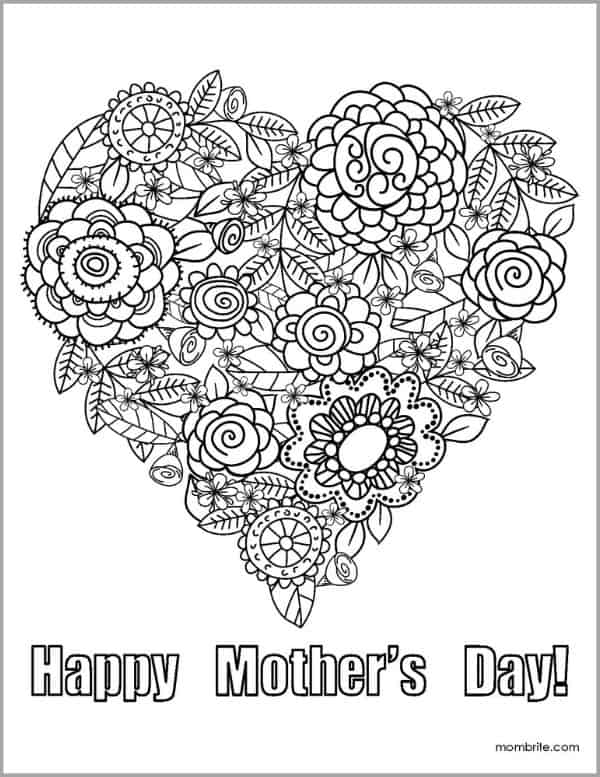 Flower Bouquet Mother's Day Coloring Page
The large block text and fun bouquet would be the best choice for your smallest kids. Get creative and add green yarn to the stems.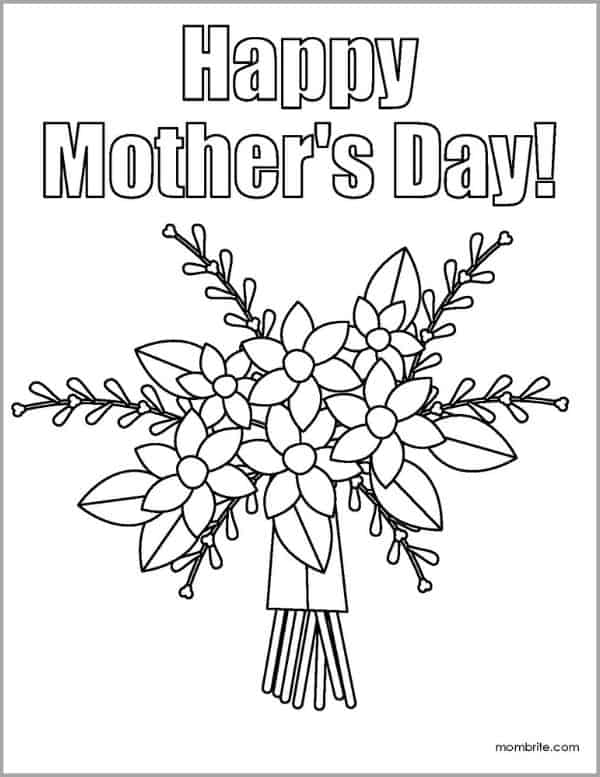 Large Mother's Day Flower Bouquet Coloring Page
I love how big these flowers are. You could easily add buttons to create the center of the flower after you are done coloring.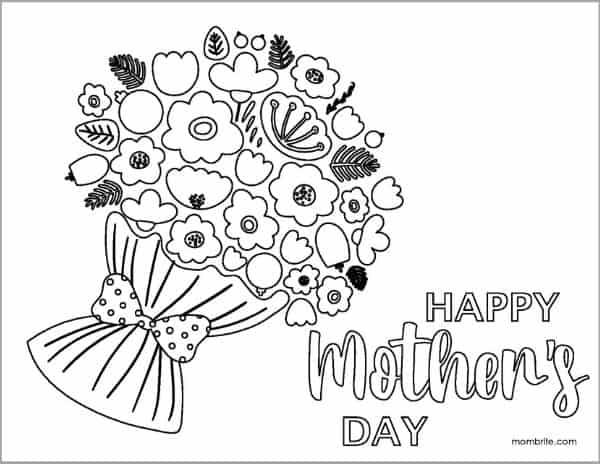 Penguin Mother's Day Coloring Page
If you want to add a fine motor skills component to this coloring page, use heart stickers to cover the hearts on the page. Cut out an orange triangle out of a foam sticker and glue it over the beak. Then color the rest!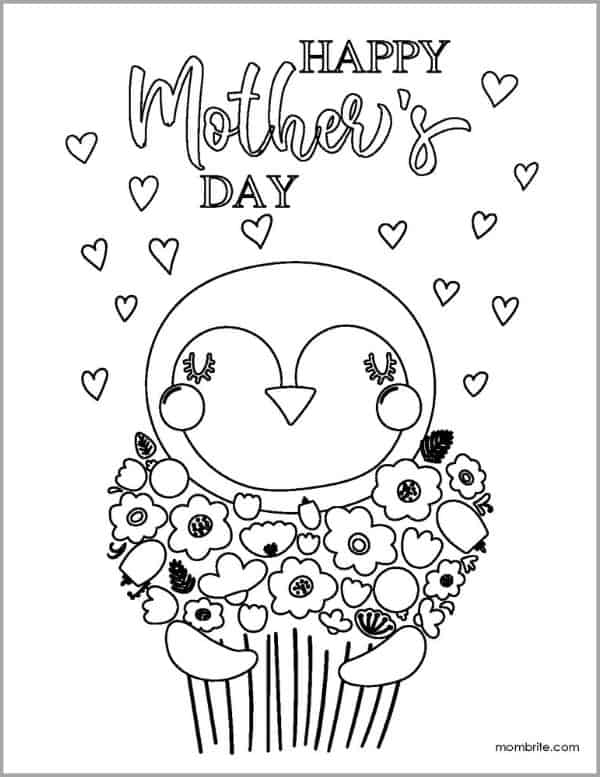 How to Download Coloring Pages for Mother's Day
To get your free Mother's Day coloring pages, simply fill out the form below and the coloring sheets will be delivered to your inbox. The coloring pages listed above are all in one file so you can pick and choose which one(s) you would like to print and color with your kids.
---
Related Posts: