Your kids will love learning about ladybugs and then making this easy and adorable paper plate ladybug craft to welcome the beginning of spring!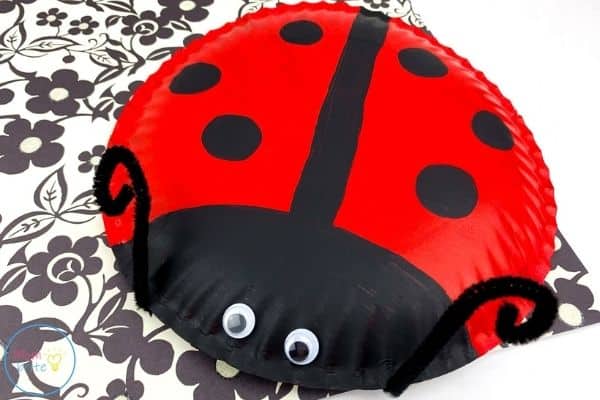 Spring is here, and we are seeing tons of ladybugs on our bushes. The kids love to pick them up and let them crawl all over their hands. They are such adorable little creatures and so essential to keeping aphids off the plants in our yards.
We learned a lot about ladybugs by reading the book, It's a Good Thing There Are Ladybugs. Did you know that they are actually small beetles? You might hear some people refer to them as ladybird beetles or lady beetles. And the black spots on their back serve as a warning to predators that ladybugs produce toxic chemicals that taste terrible when threatened.
Here is a simple and fun paper plate ladybug craft that you can do with your kids as part of a unit study on these fascinating insects. Your preschoolers, kindergarteners, and elementary school kids will love creating this cute and easy ladybug paper plate craft at home or in a classroom.
How to Make a Ladybug Using Paper Plate
Supplies:
Paper plate
Acrylic paint (Red and black)
Paint brushes
Googly eyes
Hot glue gun and hot glue sticks
Black pipe cleaner
Instructions:
1. Flip the paper plate over. Squeeze some red acrylic paint on a separate paper plate.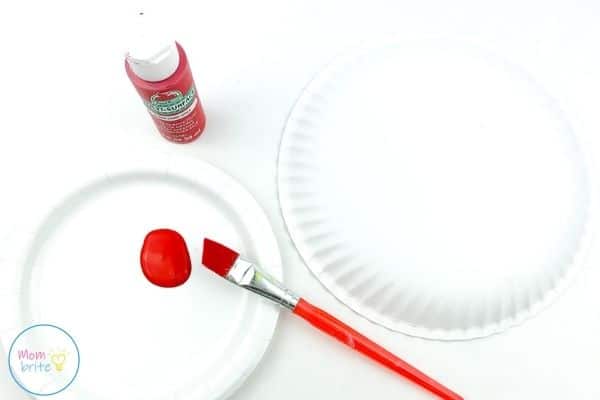 2. Paint the entire bottom side of the paper plate red.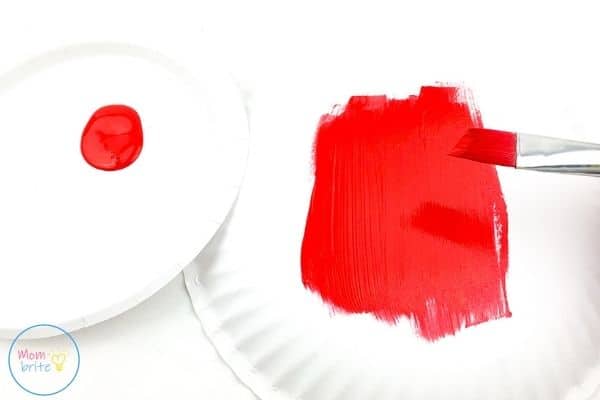 3. Paint a small semi-circle on one side of the paper plate with black paint.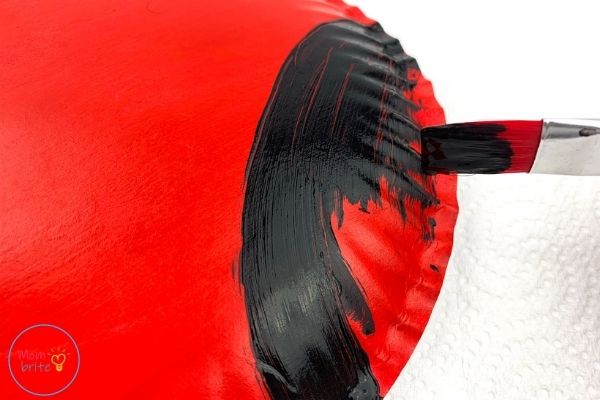 4. Paint a black line from the center of the black semi-circle to the other side of the paper plate.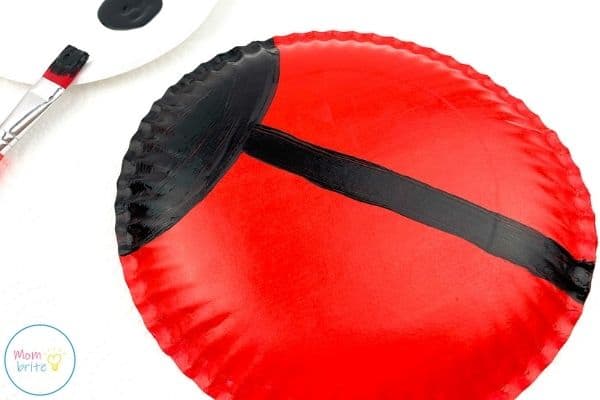 5. Draw black dots on each side of the ladybug. I recommend drawing black circles and then filling in the circle with black paint. Draw as many dots as you want! After you are done, set aside the paper plate to dry.
6. Use a hot glue gun and glue the googly eyes to the black semi-circle. You can also use white school glue if you don't have a hot glue gun at home, but make sure you wait until the glue is completely dry so the googly eyes stay in place.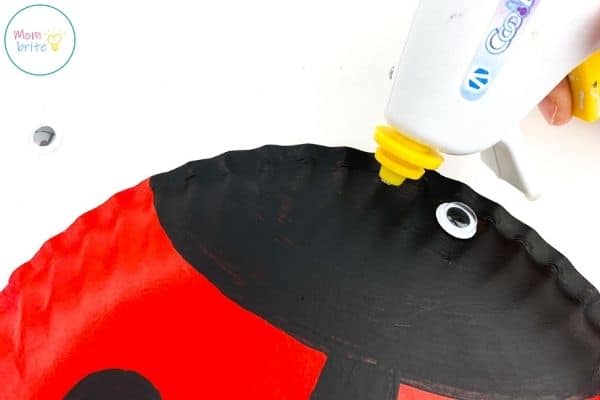 7. Cut the pipe cleaner into two pieces of equal length.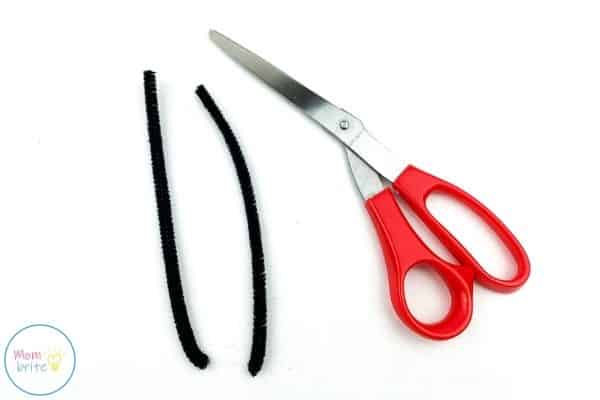 8. Use the hot glue gun and stick the pipe cleaners to the other side of the paper plate. Make sure that they are on the side with the black semi-circle and they should be on the outside of the googly eyes.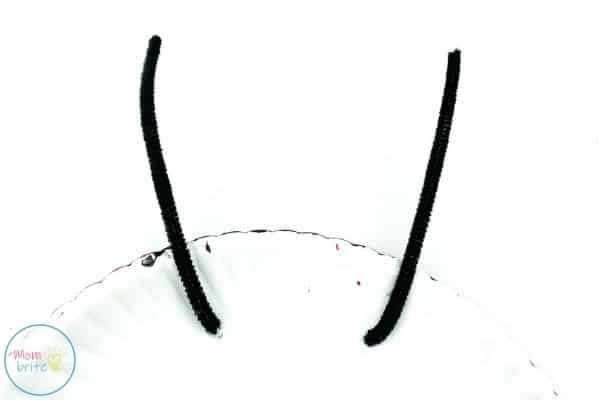 9. Bend the pipe cleaners so they stick up and then curl the tips with your fingers.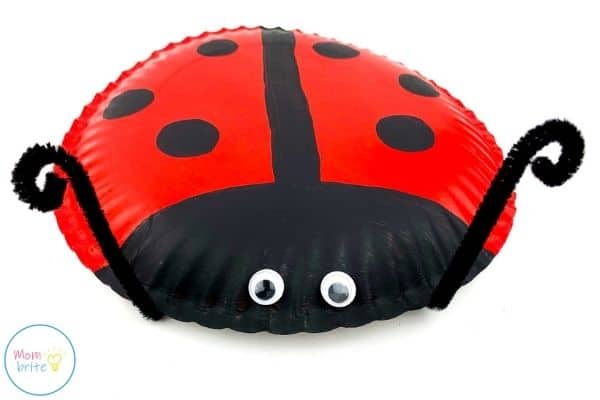 You are done with the paper plate ladybug craft! I really recommend you read the It's a Good Thing There Are Ladybugs book full of colorful pictures and fun scientific facts with your kids. Other wonderful books about ladybugs include The Grouchy Ladybug by Eric Carle and Ladybugs by Gail Gibbons.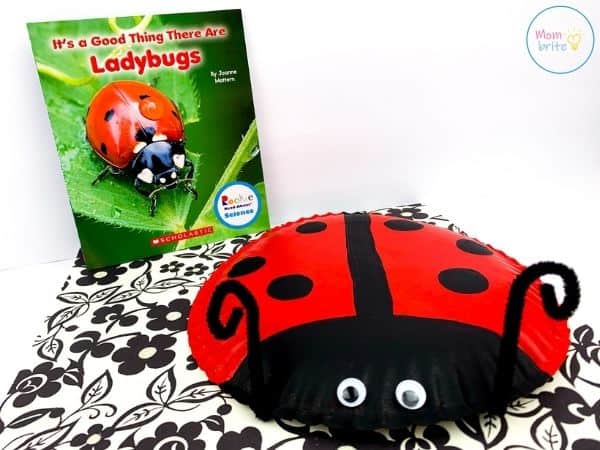 If you are looking for more ladybug crafts, make sure you check out this paper ladybug craft. It comes with a free template so your kids can easily make cute little 3D paper ladybugs with wings that pop off the page.
---
Related Posts: