Your kids will love making this adorable Father's Day tie card with the free printable tie template. They can make it for their dads and grandpas for the special holiday.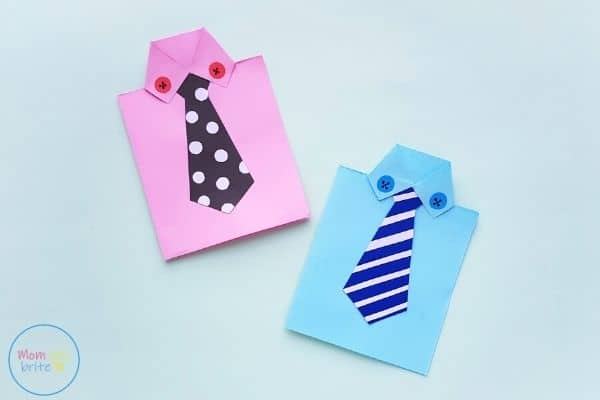 The best gifts come from the heart and don't have to cost you an arm and a leg. This Father's Day, give Dad a homemade Father's Day Tie Card from your kids that he will truly appreciate.
Fathers are the heroes in our kids' lives. My kids are constantly asking for time with daddy and when they feel scared or nervous, they turn to daddy for support.
Making a Father's Day Tie Card is a fun and easy craft for kids to show just how special dad is in our lives. After you help your kids with the card base, give them the freedom to decorate the tie however they please. Toddlers and preschoolers may prefer using fingerprints or stickers to decorate the tie, while elementary schools kids may want to use the template to create different patterns.
How to Make the Father's Day Tie Card
Supplies:
Colored cardstock or construction paper
Sharpie or black marker
Pencil
Scissors
Instructions:
1. Download and print out the Father's Day tie card template. The template includes shirt or card base, buttons, tie, and tie patterns. Cut out all the template pieces.
Prepare the Father's Day Tie Template
2. Select different colored papers for each pattern. We used different shades of blue for our card base, tie, and buttons, and white for the tie patterns. Trace the template patterns on the selected papers and cut them out.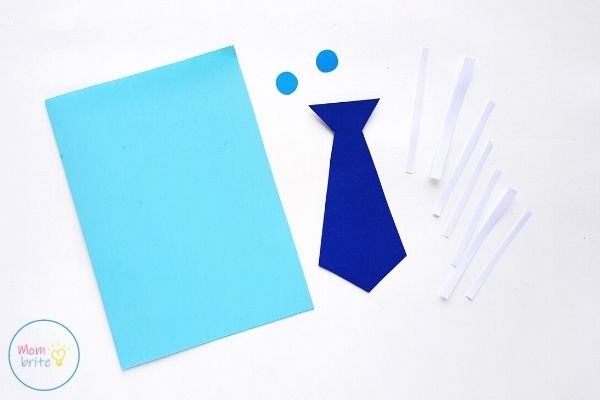 3. Apply glue on the tie where you would like to add the paper strips.
4. Place the paper strips along the glued lines and press them against the glued lines to make sure that they adhere to the tie nicely.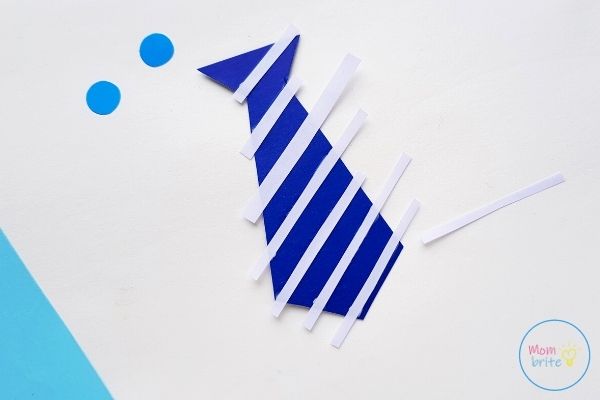 5. Use scissors to trim the paper strips along the edges of the tie.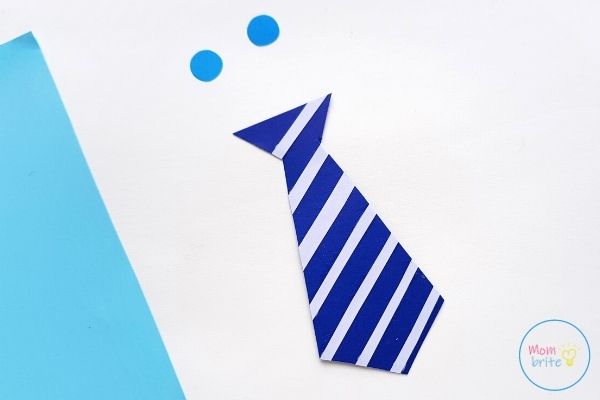 Make the Base for the Father's Day Card
6. Grab the card base template you cut out earlier. Fold the paper vertically in half along the yellow line to form the card. Then cut the slits along the orange lines on each side.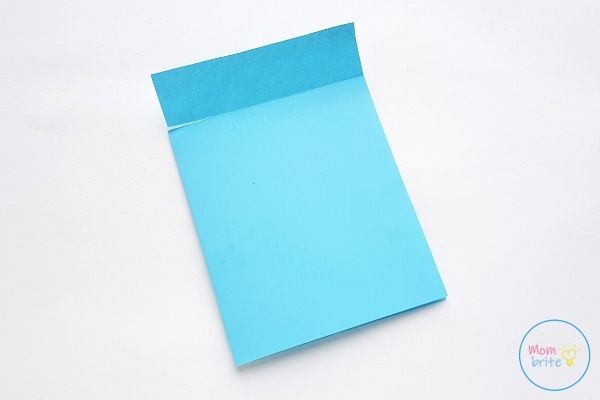 7. Fold the open sides diagonally so that the top corners meet in the middle of the card. These are the shirt collars.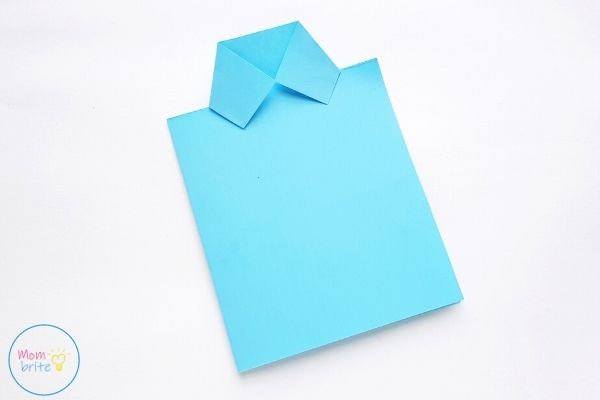 8. Glue the tie on the shirt card. Make sure the top of the tie are under the collar folds.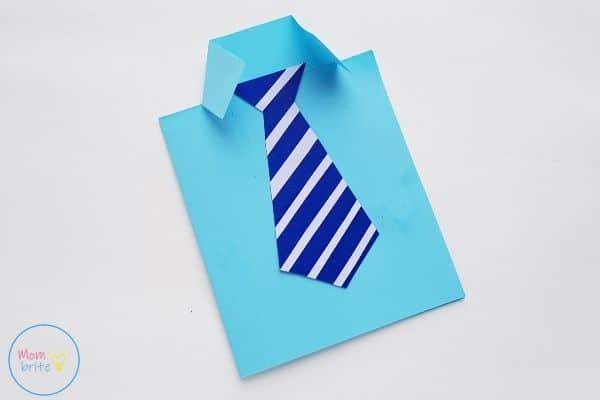 9. Glue the collars on the tie and the shirt card. Stick the buttons on each collar. Using the Sharpie or black marker, draw the stitches and button holds on the button cutouts.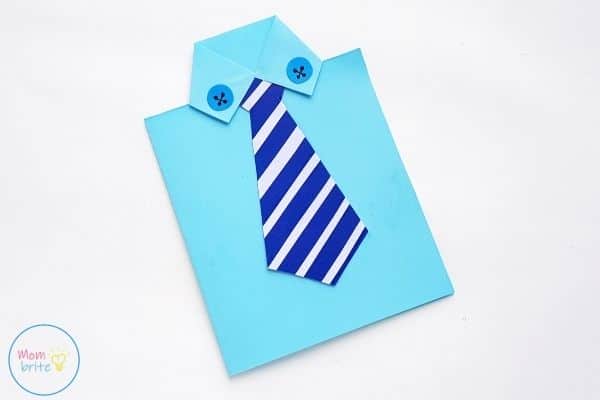 Now your kids can write a sweet message like "You are TIE-rrific!" inside the card for dad. If you want to make more than one Father's Day tie card, you can experiment with different shirt and tie combinations, such as a pink shirt with a black tie with white polka dots.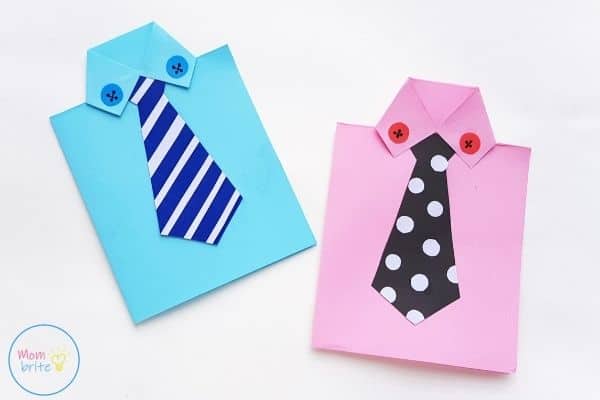 ---
Related Posts: