Here are 5 unique autumn-themed coloring pages that are free to download and fun to color. Your kids will love getting creative with these fall coloring pages.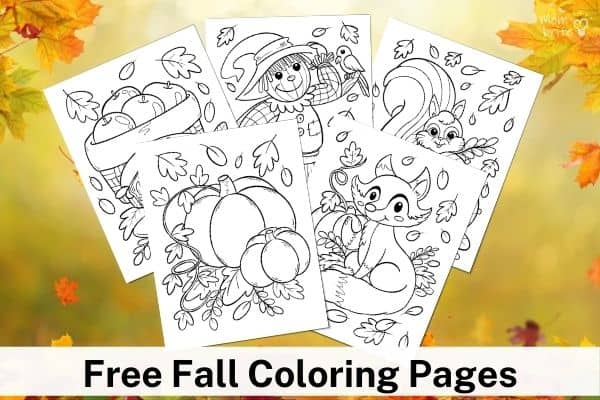 Fall is a beautiful time of year. All the leaves turn shades of red, yellow, and orange and they blanket the ground around you. You start seeing animals store up food for the winter, and pumpkins start popping up everywhere.
What better way to get into the spirit of autumn than to color pictures of nature? Get your kids in on some creative fun with these free printable fall coloring pages.
These fall coloring pages are perfect for kids of all ages. There are 5 designs to choose from so you can pick the ones that you like, or color them all!
Free Fall Coloring Pages
After going for a long walk in the crisp weather and rake up the leaves on the ground, it's time to create some wonderful memories with these free fall coloring pages for kids.
To download the PDF file with all the coloring pages pictured below, scroll down to the bottom of this post. Please note that the images below are low-resolution previews and should not be downloaded directly from this post.
Pumpkin Coloring Page
This pumpkin coloring sheet is perfect for Halloween, fall, and Thanksgiving.
You can use this pumpkin coloring page as part of your unit study about pumpkins. After your kids are done decorating their pumpkins, they can play bowling with a mini pumpkin and empty yogurt containers!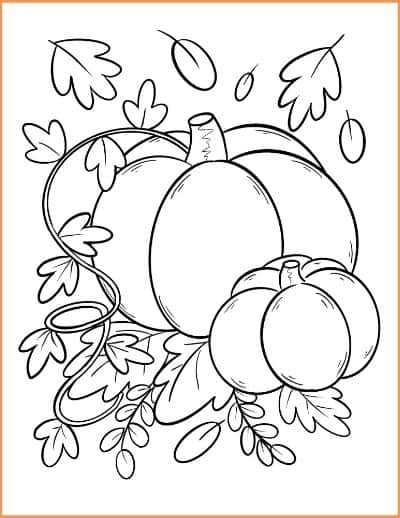 Fall Squirrel Coloring Page
Squirrels gather and store nuts in the fall in preparation for winter. The most common way squirrels store their food is by burying them over a wide area so that they can dig them up later.
This squirrel coloring page has a cute squirrel happily holding an acorn, ready to store its favorite food to survive the cold winter.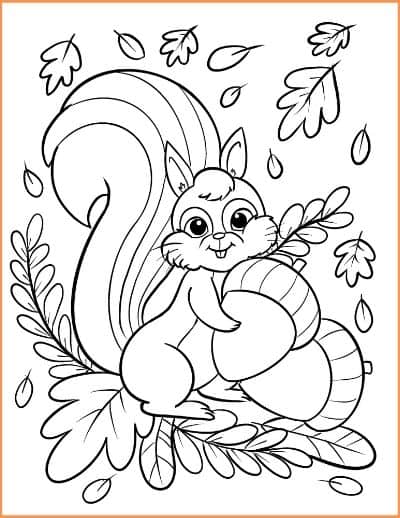 Fall Fox Coloring Sheet
Did you know that foxes also bury surplus food in shallow holes for use in the winter seasons? Even though foxes still hunt small mammals and insects in the winter, they put away the extra food just in case they have trouble finding food later.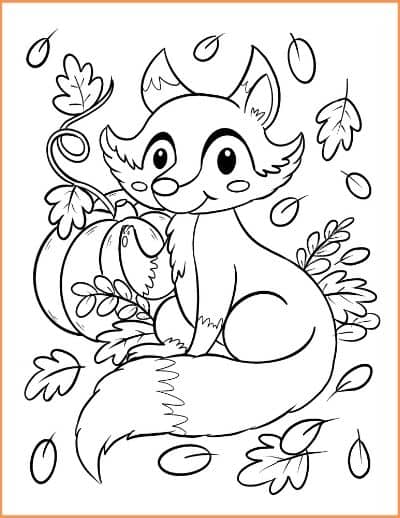 Scarecrow Coloring Page
Your kids might be wondering why there are human-like figures in the fields. The scarecrows are there to discourage birds from eating on the growing crops. They can be scary, but some are simply adorable!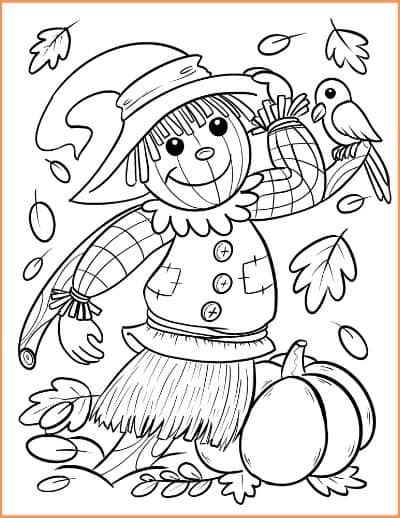 Apple Coloring Page
Apple picking is one of my favorite activities to do in the fall. It's so fun to go to the orchard with the kids and twist the apples off the trees. Then when you get home, make a warm and delicious apple pie with all the apples you picked!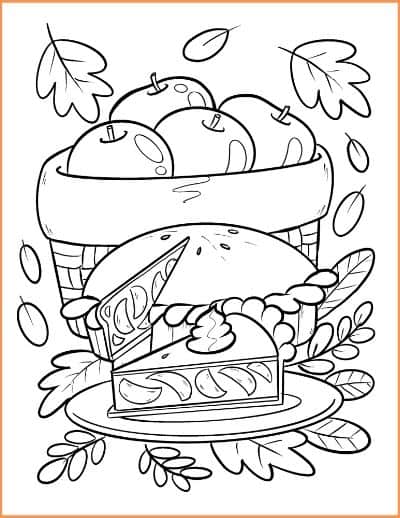 Fun Ways to Use These Fall Coloring Pages
There are so many fun things you can do with these free printable fall coloring pages! They can color their favorite pictures or add their own drawing on the coloring sheets.
Here are more creative ways your children can use these coloring pages:
Decorate Your House with Fall-Themed Wall Art
Buy inexpensive frames from your local dollar store and hang up the coloring pages as wall art in your home. Not only will it make your house look lovely for the autumn season, but it also shows your kids that someone cares about what they created.
Give Them Out as Party Favors
If you are having a Halloween or Thanksgiving party, or just a fall party to celebrate the season, then you can give out these coloring pages to the kids as party favors. Put them in a basket with some crayons or markers so that the kids can color during or after the party.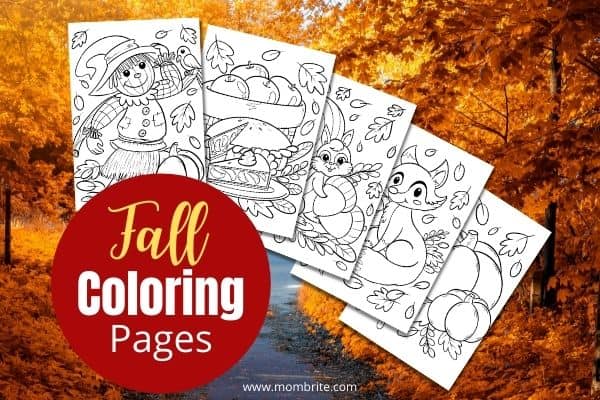 Use Them as Placemats
You can also place the coloring pages on the table for kids to use as placemats during a party. The fall coloring sheets will keep the kids occupied while waiting for the food to be ready.
Mail Them to Someon Special
In this digital age, it's so exciting to receive something in the mail that's not a bill or advertisement. Have your kids decorate these fall coloring pages and write a sweet message on the back, then walk to the mailbox to send them out to a dear friend or family member!
My kids both have penpals and they write to them regularly. One of their favorite things to send to their penpals is a coloring page that they have colored. Then they would include the same coloring page but uncolored so that their penpals can enjoy decorating the coloring sheet as well.
How to Download Your Printable Fall Coloring Page
To get these fall coloring pages delivered to your inbox in one PDF file, click on the image below and fill out the form!
This free printable is for personal or classroom use only. Please do not redistribute, copy, or reproduce these coloring pages. If you would like to share them with your coworkers or friends, please direct them to this post so they can get their own copy!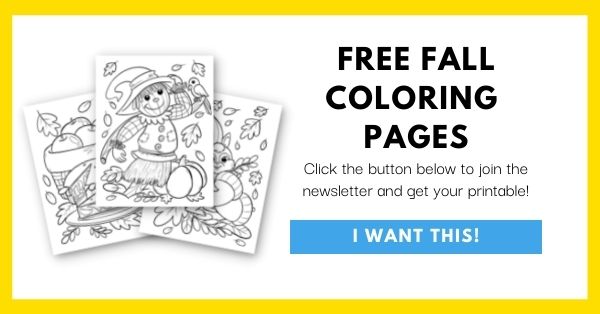 ---
Related Posts: