Cotton balls are a household item that can be used in many kid's activities. Your preschoolers and kindergarteners will love these easy and fun cotton ball crafts.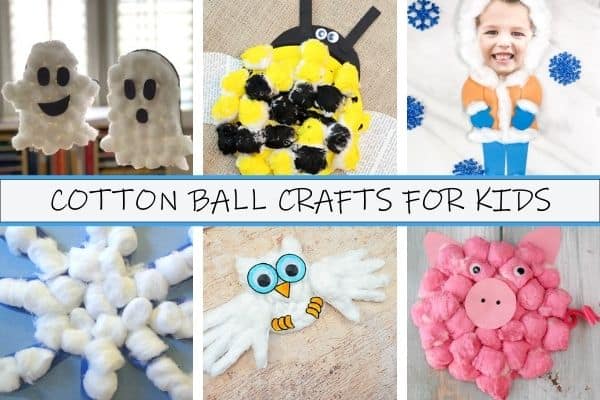 Cotton ball crafts for kids are not only fun, but they can also be educational in many different ways. You can do so many different crafts with cotton balls. Even coloring the cotton balls is a fun and educational experience for children.
With cotton balls and a few extra items, you probably already have on hand, kids will love creating the different shapes, themes, and crafts.
These cotton ball craft for kids are a great way to get them working their little hands to create fun crafts. Children will love changing the cotton balls different colors and creating their very own masterpieces.
1. Cotton Ball Snowman Craft from Mombrite
Kids will love making this snowman out of cotton balls and sticks. They can also decorate the snowman with various objects for even more fun.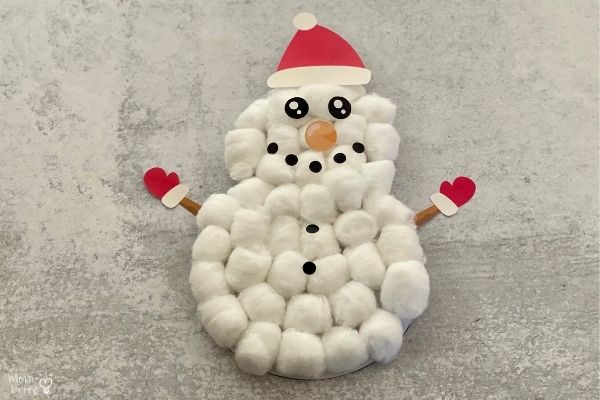 A fun and colorful cotton ball craft for kids, this cotton ball rainbow is an easy and educational activity that kids will love.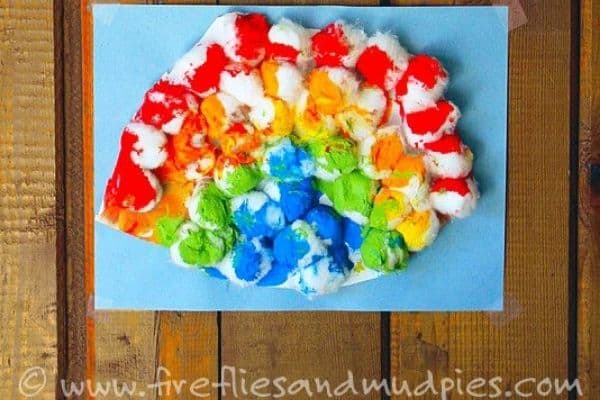 3. Cotton Ball Bunny from Mombrite
This fuzzy cotton ball bunny craft is perfect for Spring and Easter. Your kids will love creating this adorable baby rabbit!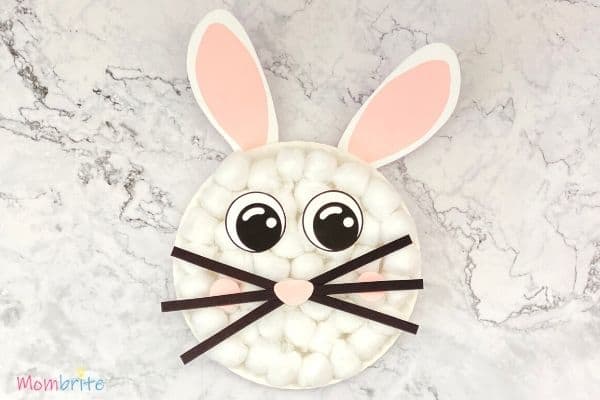 4. Cotton Ball Ghost Craft from Mombrite
Fun for Halloween, this cotton ball ghost craft is easy to make and perfect for younger children.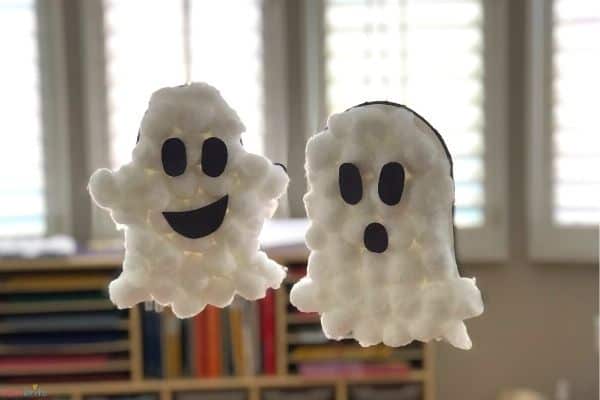 These cute little chicks are made with handprints and cotton balls. Adding some fun eyes and a beak will bring the chick together.
Cute and fun for children, this pig is made using pink colored cotton balls and construction paper.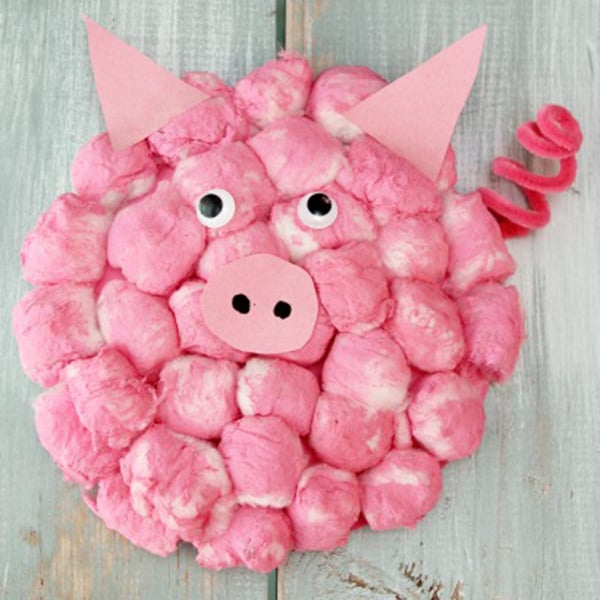 7. Glittery Cotton Ball Collage from Tinker Lab
Using sparkly glitter and some cotton balls, kids will love creating a collage with their favorite colors. This is a fun activity that will let kids get creative!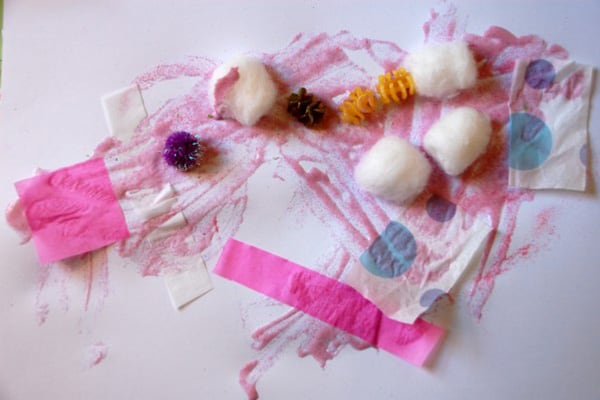 8. Cotton Ball Penguin Craft from Mombrite
Similar to the cotton ball snowman, this easy to make cotton ball penguin craft is fun. Kids will love using the cotton balls to make their penguin.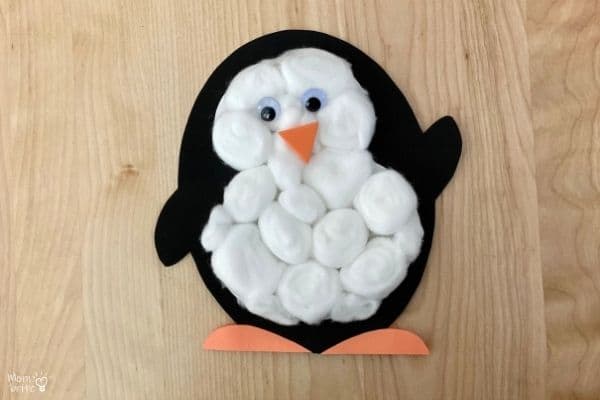 9. Autumn Tree Painting with Cotton Balls by Project with Kids
Kids will love getting creative by painting their own autumn tree with fall colors from this cotton ball painting craft.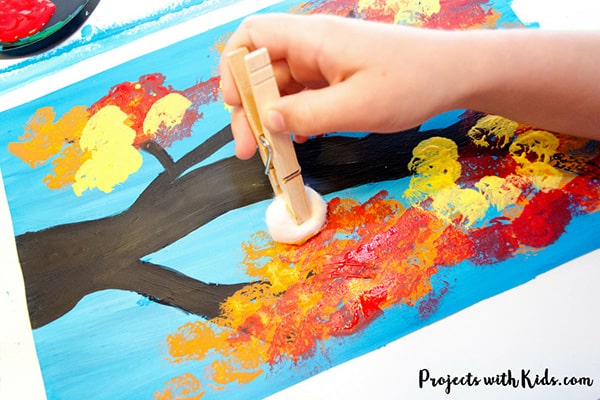 Using their photos, this winter eskimo craft for kids will make a great craft they can make to hang on the fridge.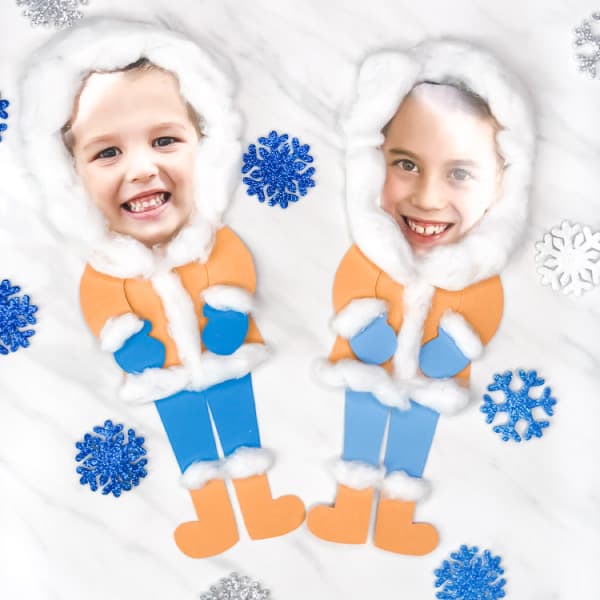 Using cotton balls and a few recycled materials, this craft will teach kids about how life in the arctic is and recreating the arctic by using cotton balls and other materials.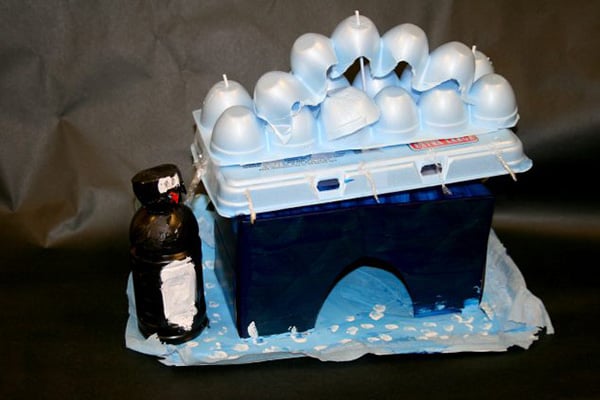 Full of fun and gooeyness, this baked cotton ball craft is a crazy fun craft for kids. They will love getting their hands messy!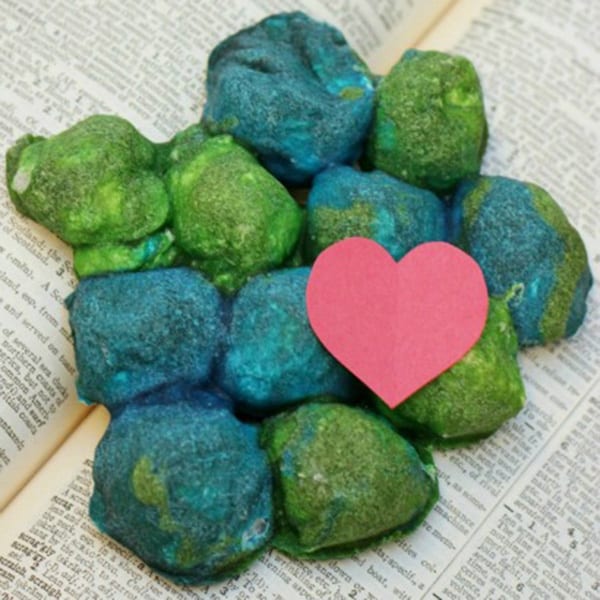 An educational cotton ball craft for kids, they will love learning about clouds and creating their own types of clouds.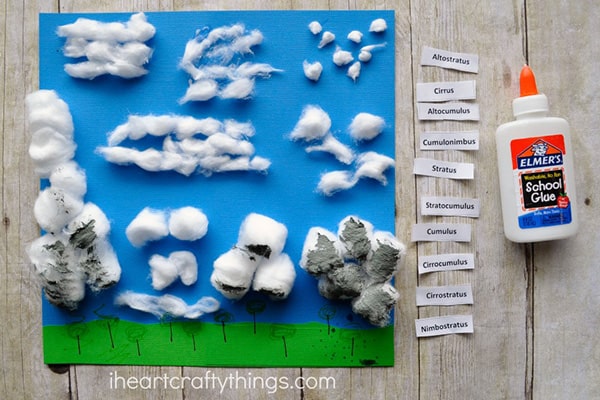 Spiders and spider webs are always fun to make. This activity will have kids using construction paper to create the spider and cotton balls to create the web.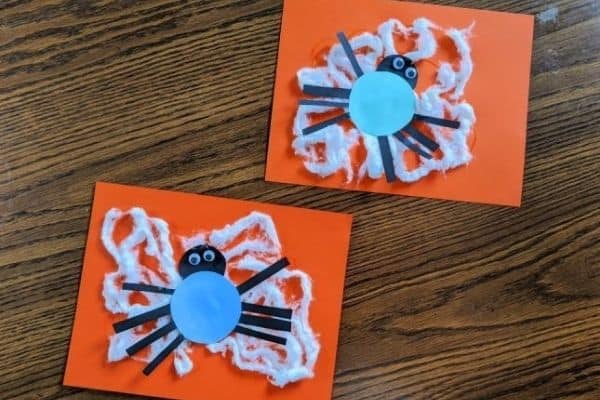 Cute and colorful, this fun bumble bee is made using a few craft supplies and yellow and black painted cotton balls to look like a bee.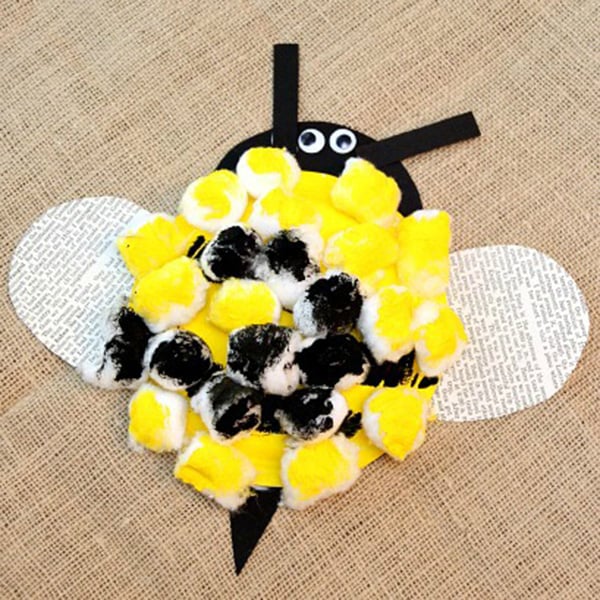 16. Rainbow Art with Cotton Balls from Simple Fun for Kids
Colorful and fun, kids will love making rainbow art with cotton balls and liquid watercolors. This is an easy craft for kids of all ages.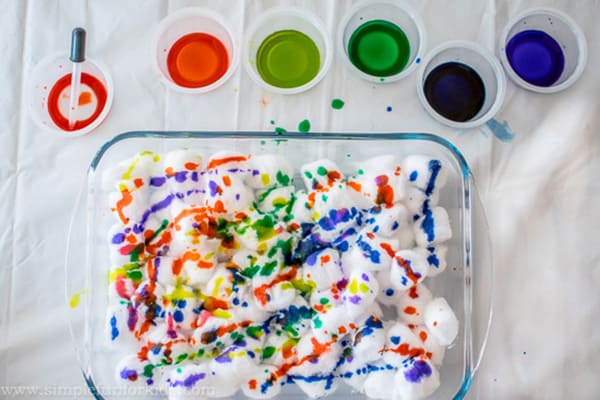 Easy to make and super fun, kids will love making this igloo out of cotton balls. Kids can get creative with their igloo designs for more challenging fun.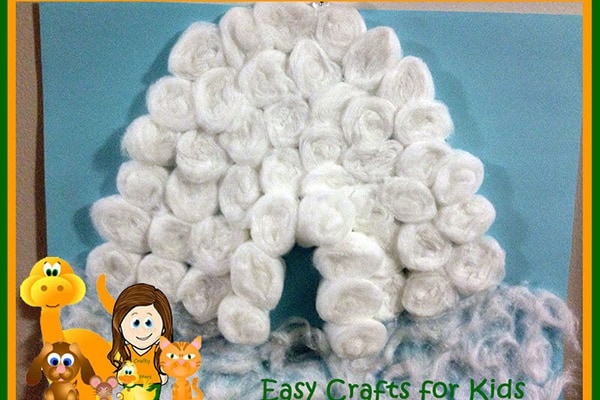 Super cute and fun to make, kids will use cotton balls and their handprints to create this cute little owl craft.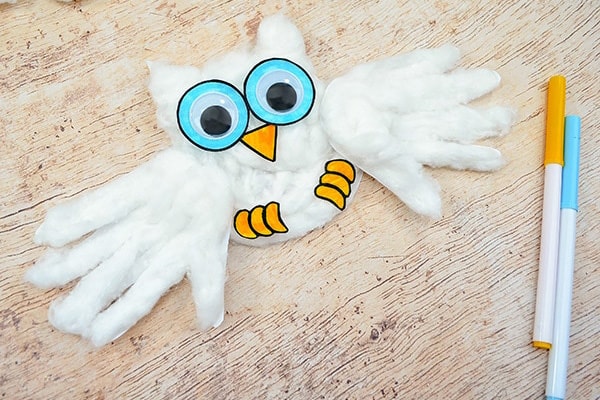 19. Cotton Ball Painted Paper Plate Thanksgiving Turkey Craft from Mombrite
Using the cotton balls as paint brushes, you can give your turkey extra colorful tail feathers for Thanksgiving!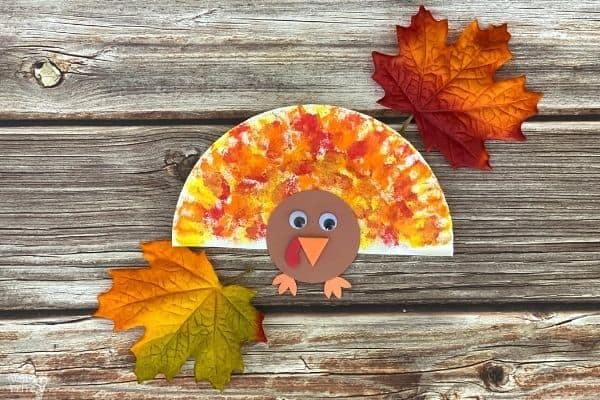 A perfect winter craft, kids will enjoy making this fun snowflake with glue and cotton balls. It will also be fun to let the kids get creative and make their own snowflake shapes!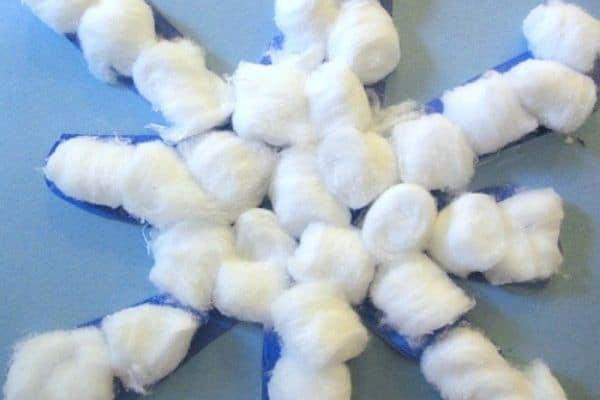 Check out these posts for more fun activities to do with your kids!