This adorable Thanksgiving Turkey Handprint is an easy Thanksgiving craft and keepsake your kids will enjoy creating. This turkey handprint craft also includes a free printable.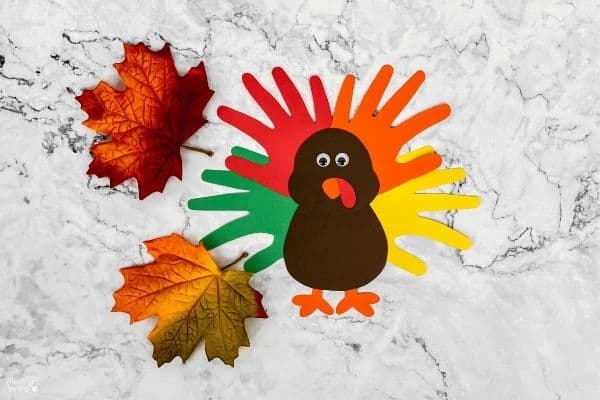 The weather is finally cooling down here in Arizona, so fall is officially in full swing! And when we think about fall, we think about Thanksgiving!
Kids love making turkey crafts because they always turn out so cute. So far, we made one out of toilet paper roll and one out of paper plate.
We are starting a tradition this year with handprint turkeys. Handprint crafts are awesome because you can do one every year and compare how big your kid's hands have grown in a year's time. The kids are always amazed when they see how little their hands used to be. That's right kids, stop growing so fast (excuse my mom tears).
These handprint turkeys make a great keepsake and Thanksgiving. You can display all the ones you have made in a row to see the hands growing bigger and bigger. They also make wonderful handmade presents for the grandparents!
How to Make Handprint Turkey Craft
Materials:
Colored cardstock paper or construction paper (brown, orange, red, green, yellow)
Scissors
Pencil
Glue stick
Optional: Googly eyes
Instructions:
1. Download and print the handprint turkey template.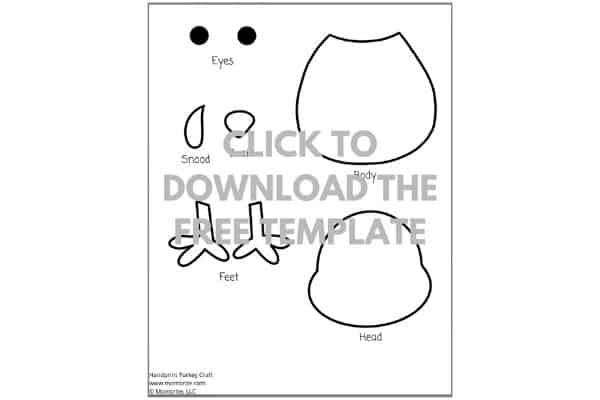 2. Cut out pieces of the turkey from the template. Trace the body and head onto brown construction paper, beak and feet onto orange construction paper, and snood onto red construction paper. Cut all of the pieces from the respective construction papers.
3. Glue the head and feet onto the body.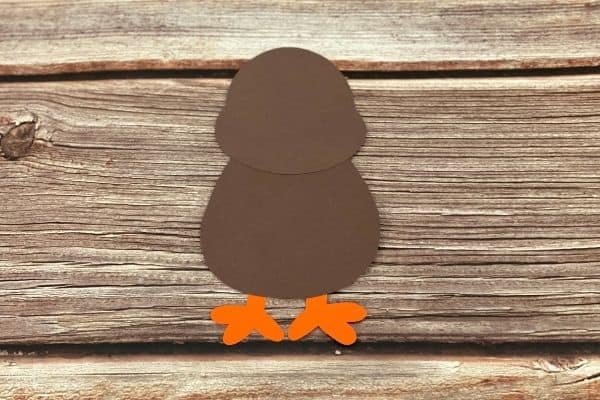 4. Glue the eyes, beak, and snood onto the head. We used googly eyes but you can also just use the eyes from the template.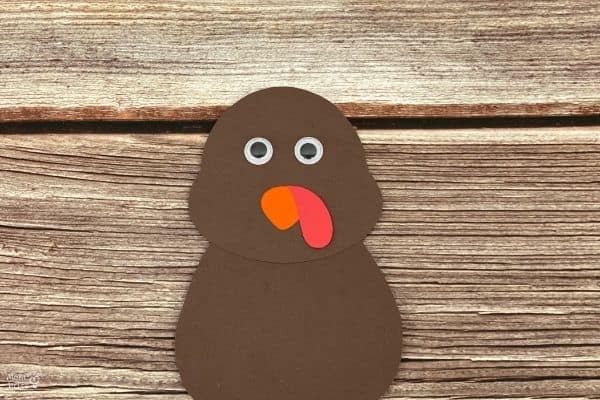 5. Trace your child's hand onto 4 pieces of construction paper (you pick the colors) and cut them out. Alternatively, you can trace and cut out one handprint and then use that one as a template to trace and cut out 3 others. This may be a better option if your child might get impatient getting his hand traced so many times.
6. Fan the handprints out like tail feathers.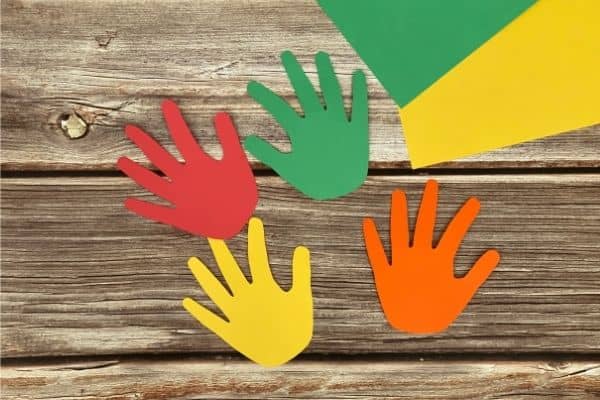 7. Glue the turkey's body to the handprints.
Isn't this handprint turkey adorable? If your child is old enough to do all the tracing and cutting himself, I bet he is super proud of his own custom handprint turkey. You can glue it onto a piece of cardstock paper and frame it for Thanksgiving decoration!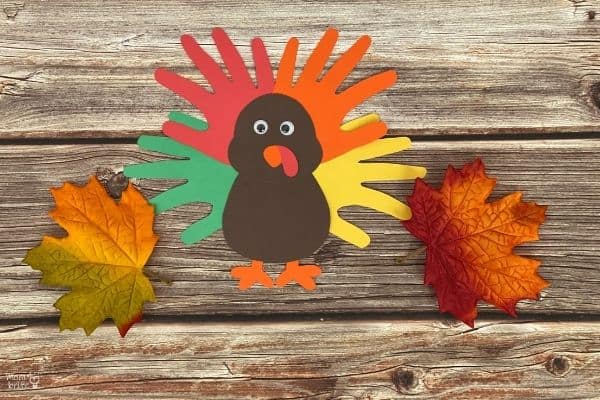 Turkey Template for Multiple Kids
This handprint turkey craft is an awesome craft to do with students in a classroom or library storytime. You can read fun Thanksgiving books like Turkey Trouble and How to Catch a Turkey with the kids before doing this fun craft.
With the first page of the free template, I suggest you print it out on white cardstock paper and cut out the individual pieces. Then you can use the pieces as templates to trace onto colored paper.
Printing out all the individual pieces on one piece of paper is great for doing this craft at home with your kids. However, it may be tedious to use in a classroom of multiple kids. You would have to trace the pieces multiple times on colored paper before cutting them out.
If you are doing this project with multiple kids, I have the convenient version of the handprint turkey template for you in the free template. Instead of all the parts of the turkey printed on one page, I separated them into multiple pages by the color of paper they should be printed on. This way, you can print out all the turkey parts directly on the colored papers and avoid tracing them all together!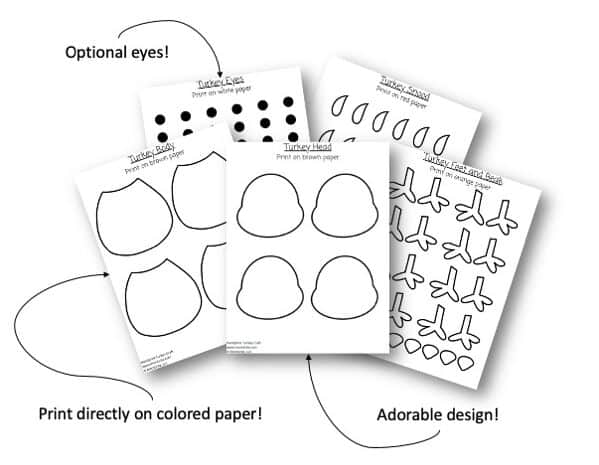 For younger kids, I suggest you cut out all the turkey parts ahead of time for easy assembly. You can place all the parts of one turkey in a bag and hand out the bags for craft time.
For older kids, they can cut out the parts themselves! All you have to do is roughly cut out the parts and let them carefully cut around the outlines.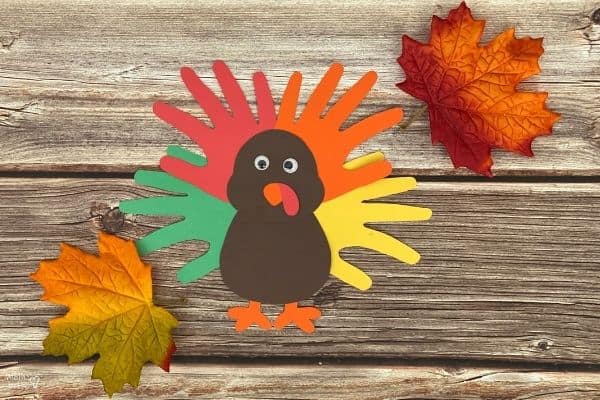 For more Thanksgiving fun, make sure you check out the Roll a Turkey dice game!