This post may contain affiliate links. That means if you click and buy, I may receive a small commission (at zero cost to you). Please see my full disclosure policy for details.
We love crafting with cotton balls and paper plates. They are both inexpensive and easy for the kids to handle.
For this Thanksgiving, we are combining the two and serving up a paper plate turkey painted with cotton balls!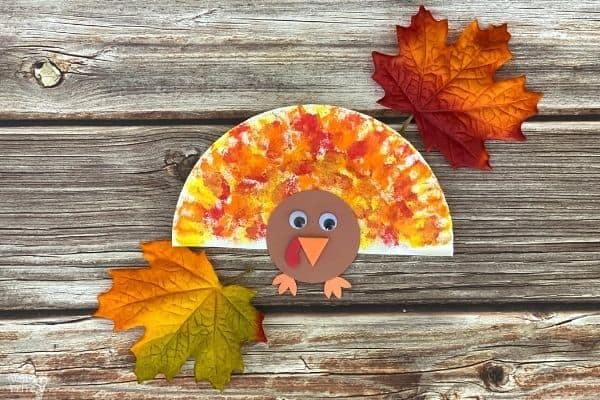 You kids may have painted with sponges, balls, straws, and even bubbles. But have they ever used a cotton ball to create beautiful patterns on paper? It's definitely a unique painting technique and we had a lot of fun doing it.
Cotton Ball Painted Thanksgiving Turkey Craft
Materials:
Instructions:
1. Cut the paper plate in half. You can use one half for the craft, and the other half to squeeze the paint on.
2. Cut a circle out of brown construction paper. This is the turkey's head.
3. Cut the beak and snood out of orange and red construction papers, respectively. We happen to have a lot of foam stickers so we used those for the beak and snood.
4. Cut out two turkey feet.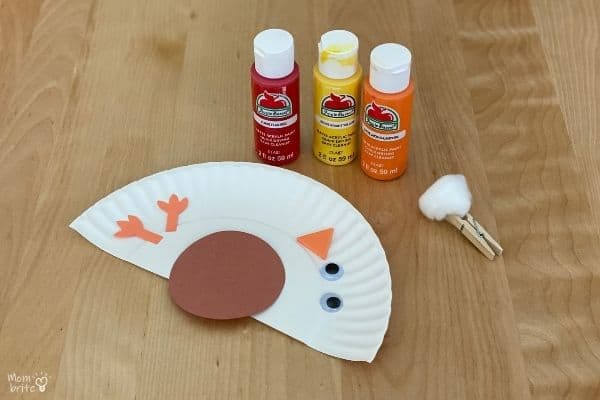 5. Glue the googly eyes, beak, snood, and feet to the turkey's head.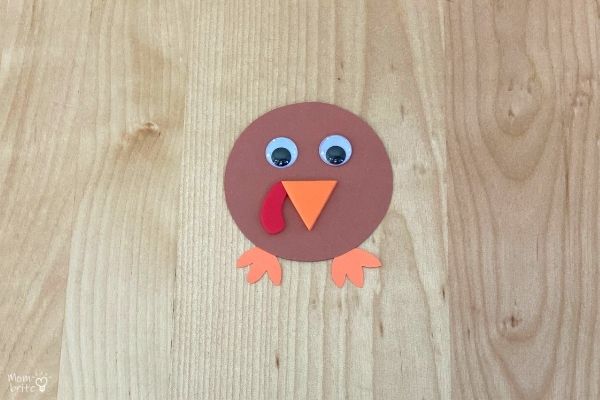 6. Squeeze the acrylic paint on the paper plate. You can let your kids pick out the colors of paint and let them choose what colors they want their turkeys to be!
7. Dab the cotton ball into the paint and then dab onto the other half of the paper plate. You can certainly use your fingers to hold the cotton ball, but to avoid paint getting on your hands, you can use a clothespin to hold the cotton ball.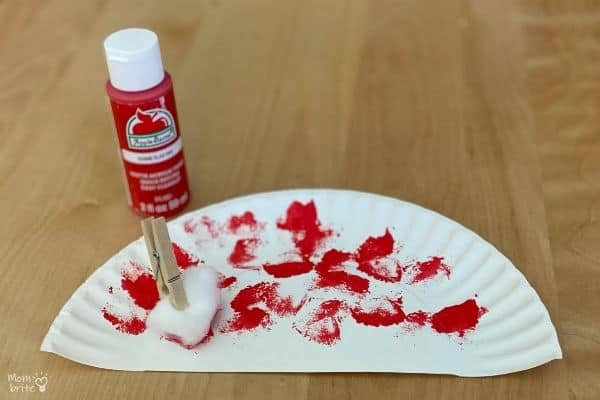 8. Finish painting with one color and allow the paint to dry before moving on to the next color. You will need to use a new cotton ball for each color. It only takes a couple of minutes for the acrylic paint to dry.
9. Continue until you are finished painting with all the colors. Your turkey now has beautiful tail feathers!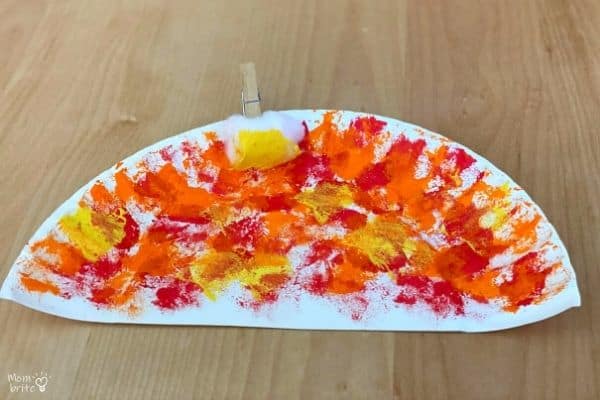 10. Glue the turkey's head to the painted tail feathers.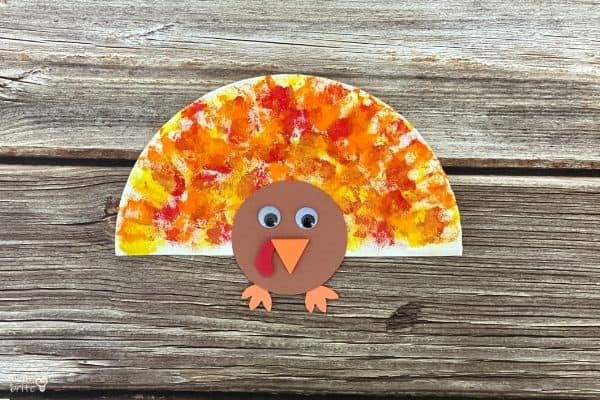 I almost forgot the snood when we were cutting out parts of the turkey (that's why you don't see it in the picture). My kids reminded me that it's the most important part of the turkey! Without it, you just have a brown bird with colorful tail feathers.
How did your kids like painting with cotton balls? Something new right? It's always fun exploring different painting techniques and I encourage you to explore them with your children!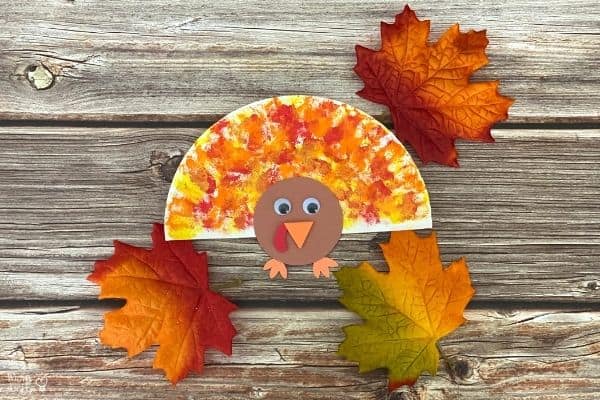 For more Thanksgiving fun, check out the Thanksgiving toilet paper roll turkey craft and handprint turkey craft!