Here is a list of the best toys and gift ideas for 5-year-old girls that will help you pick out the perfect present for the little girl in your life. Check out these gifts for birthdays, Christmas, or just because!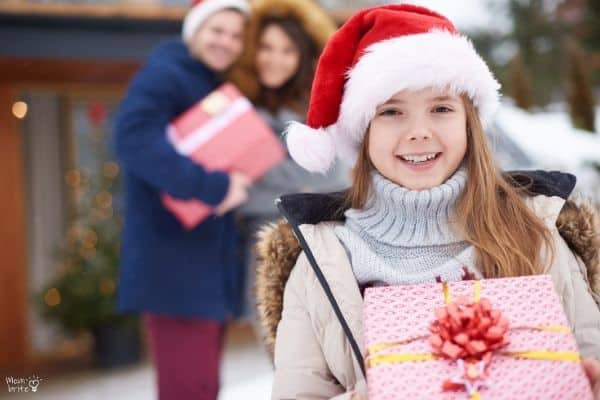 Every child will be happy to know they are getting a new toy, even as parents we can probably remember how happy we were when we were children. But with so many options finding the right gift can be difficult. In this post, I'll be looking at the best gifts for 5 year old girls.
Whether it's for their birthday, Christmas, or just a way to express your love, it's always nice to get a child a new toy. And when girls hit 5 they'll be able to enjoy a much wider variety of toys. However, 5 is a tricky age when it comes to gifts and toys because it is still quite young.
This means popular toys like LEGO aren't really suitable but don't worry there are still plenty of options for parents to explore. Yes, finding the right gift can be tricky but it's also part of the fun. For this list, I've chosen gifts to suit all tastes and they offer both educational and entertainment value.
11 Of The Best Toys for 5 Year Old Girls
1. Coding Critters
Coding Critters is a great gift for inquisitive 5-year-old girls! Coding is the latest craze and unlike some crazes, this one isn't going anywhere. Children love computers and with this toy, they'll be able to learn all about coding and much more.
This coding set includes a special coding screen-free storybook, toys, and more! With 22-pieces this set is sure to keep children entertained and the play mode allows you to undertake puzzles, games, and much more.
Pros
Will help children learn coding
Strong educational focus
Very versatile and interactive
Cons
Pieces could easily go missing
May still be a little to complex for some children
2. Coding Robot Activity Set
Sticking with the coding theme the Coding Robot Activity Set is another great toy it offers 77 pieces and is a great way for children to learn the fundamentals of coding. This one is more advanced than the Coding Critters and unlike some coding toys, you don't need an app, tablet, or smartphone.
You can use the coding cards, pieces, and of course Botley the robot to undertake a variety of different puzzles and games. Best of all, you can even unlock new challenges and features as you play. Sure to provide hours of entertainment this toy is perfect for 5-year-old girls.
Pros
User-friendly design
Very versatile with lots to do
Help children learn coding
Cons
Pieces could easily go missing
Some features may be to complicated
3. Scribble Scrubbie
When it comes to finding the best gifts for 5-year-old girls you can't go wrong with arts and crafts. Scribble Scrubbie doesn't use paper though children can instead color and customize the animal toys and let their imagination run wild!
Children can also easily wash the animals and start again when they get bored. The animal set includes 4 washable animals, a scrub tub, scrub brush, and a variety of washable markers. Markers are non-toxic and you get a range of colors including orange, yellow, purple, pink green, and blue.
Pros
Very creative
No mess thanks to washable markers
More animals are available with separate expansion packs
Cons
Only selected color markers come with the set
Marker ink can run out quickly
4. Drawing Doodle Board
The Drawing Doodle Board is the etch a sketch for a new generation of children. The board comes with 2 pens (just in case one goes missing) and pictures can be removed easily with the stylus or children can also use the eraser key. The cute cat theme is also sure to please any 5-year-old girl.
The LCD flexible screen is very high-quality and designed to protect children's eyes against the risk of eye strain. Every parent knows how important it is to have a healthy balance of screen time and this drawing board will help do that. It offers a fun, creative, and artistic alternative to computer tablets and would make a great gift for any young girl.
Pros
Available in blue and pink colors
A modern twist on a classic toy
High-quality will help protect children's eyes
Comes with 2 stylus
Cons
Screen could easily get damaged if it's not stored correctly
Always the risk of the styluses going missing
5. Barbie Club Chelsea Two-Story Playhouse Playset
Barbie is a classic choice when it comes to gifts for young girls. But the Barbie Club Chelsea Two-Story Playhouse Playset offers a slightly different, smaller, package. The playset is almost like a mini-dollhouse with a variety of rooms to explore.
The Barbie Club Chelsea Two-Story Playhouse Playset also comes with a variety of different furniture pieces and even an adorable teddy bear! You also get a mini Chelsea doll as well. This set is the perfect way to introduce young children to the world of Barbie and a great way to inspire any child's imagination.
Pros
Full of fun accessories
Very imaginative
Cons
Accessories could easily go missing if not stored safely
6. Princess Castle Tent
The Princess Castle Tent would make a great gift for any 5-year-old girl. It is suitable for both indoor and outdoor play and is sure to go over well with any Princess-loving child. Easy to set-up and put away, this tent is the perfect way for any child to play Princess. 
The beautiful tent is decorated in a classic fairy tale theme and features cool glow in the dark stars and hearts. There are also mesh windows and a sunroof, this is certainly no standard tent. Best of all, the tent also comes with a Princess outfit, butterfly wings, a classic tiara-style crown, and a wand.  
Pros
Can be used indoors and out
Glows in the dark
Comes with an extra outfit, wings, and wand
Cons
Will need enough room to set up
7. Fingerlings Glitter Monkey
The fantastic Fingerlings Glitter Monkey toys were one of the most popular toys of 2017 and they are still a hit today. Puppets and interactive toys in one cute package these monkeys are sure to be treasured by any 5 years old.
This cute monkey is rose pink but they come in many different colors. The monkeys respond to actions including sound, motions, and touch. With over 40 different actions and amazing SFX, the Fingerling Glitter Monkey toys are sure to make a great gift for any occasion.
Pros
Available in a wide range of colors
Monkey's have 40 different actions
High-quality SFX
Cons
Are quite small so could easily go missing
8. Wooden Blocks Puzzle
Children love puzzles and this Wooden Blocks Puzzle offers some amazing benefits. Made from high-quality basswood and painted with colorful non-toxic paint this puzzle is sure to keep any young girl entertained.
With 40-pieces this brain teaser puzzle is certainly quite challenging but don't worry it's still suitable for 5-year-olds. Aside from being fun and challenging this puzzle will also help children improve their problem-solving and mathematics skills. While it's certainly a little old-school this puzzle is sure to make a great gift.
Pros
Very educational
Will help children develop their problem-solving ability
Challenging and rewarding to complete
Cons
Pieces could easily go missing
Old-school design won't excite every child
9. FurReal Friends
Every little girl will want a pet at some point and FurReal Friends is the perfect way to keep them happy! FurReal Friends come in numerous forms and they are designed to act just like real animals.
The realistic puppy is a popular choice and you can feed him, take him for walks, and even clean up after his mess! Children will get the real pet experience with FurReal Friends making it not only an exciting, interactive toy but also a valuable way to teach children about caring for animals.
Pros
A great way to teach children about pet ownership
Makes realistic sounds
Numerous animals are available
Cons
Batteries don't last overly long
10. Scrabble Junior
There are many games that could be one of the best gifts for 5-year-old girls but Scrabble Junior is certainly a top pick! Easy to learn but difficult (some would argue impossible) to master this classic board game is a great gift for 5-year-old girls.
Suitable for 2 to 4 players this board game offers excellent educational value and it will be sure to help children develop their reading and language skills. The junior version of the game features character tokens to help children keep track of their score and colorful picture clues to make playing easier.
Pros
A classic board game experince
Very educational
Can help children develop their reading, writing, and language skills
Cons
Scrabble tiles have a nasty habit of going missing
Won't excite every child
11. Unicorn Gift Set
If your little girl loves unicorns or all things cute and magical then this is sure to make a wondrous present. The Unicorn Gift Set features a hardback storybook, headband. and a plush unicorn. You get three great gifts in one amazing package!
The storybook "If I Were A Magical Unicorn" written by Jennifer Driscoll is a rhyming story perfect for young girls and features amazing illustrations. While the unicorn-themed headband is perfect for dressing up. The white unicorn plush is the real star of this set though and is sure to be your child's new best friend.
Pros
Effectively three gifts in one
The storybook is a great way for children to develop their reading skills
Cons
Only really suitable for girls who like unicorns
What To Remember When Buying A Gift for 5 Year Old Girls
While all these gifts would certainly be suitable for 5 year old girls you might still be having trouble narrowing down your search. To help ensure the gift/ toy you get is the right one, make sure you remember these important considerations.
Focus On Your Child's Interests
One of the biggest stumbling blocks parents face when buying a gift is that they can focus too much on what they think is a good gift and not what their child will actually like. STEM toys are great but not every child will enjoy them.
So, if you find yourself struggling to choose the right present for your child's birthday, think about things from their perspective and focus on their interests. Do they love art and drawing? If so then the Drawing Doodle Board would make a fantastic gift. And remember, if you aren't sure, always go for the safest option.
Have A Set Budget
Toys can be expensive and costs can easily spiral out of control if you don't set a budget before you start searching. You should always shop around as well. It might take a little longer but you can find great gifts for 5 year old girls even on a smaller budget. Every parent likely knows how expensive things like birthdays and Christmas can be so don't forget to set a budget before shopping.
Remember Health and Safety
Finally, parents need to always take time to remember the health and safety risks with anything they buy. All the toys and gifts on this list have been listed as safe for 5 year olds by their manufacturer.
But parents should still do their own checking, if your child has an allergy for example you need to be sure any toy or gift you buy is safe. Small parts can be choking hazards as well. So, always remember to look through product descriptions carefully.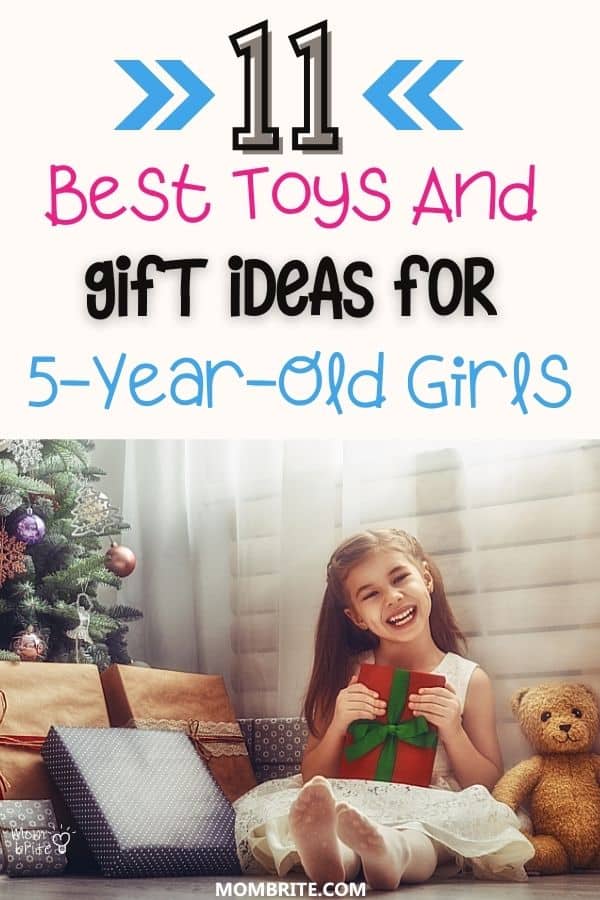 MORE POSTS: