Enjoy the winter snow inside with this adorable cotton ball snowman. This snowman craft includes a printable that you'll love decorating with the family.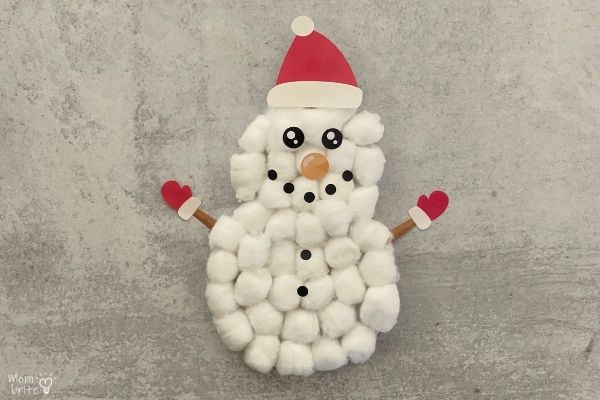 Cotton ball crafts are so easy for the little hands. It gives your preschoolers a chance to play with glue and perhaps even get some practice in with scissors. Plus they always turn out super adorable!
The cotton ball snowman is an adorable winter craft. You can let your kid create his own snowman, or use the free snowman template and have your kid choose how to style his fluffy winter friend.
How to Make a Cotton Ball Snowman
Materials:
Scissors
Paper (regular or cardstock paper)
Optional: Construction paper, buttons, popsicle sticks, etc.
Instructions:
1. Download the free cotton ball snowman template. You can also draw your own snowman and use things around the house like construction paper and buttons for body parts and accessories.
2. Cut out the outline of the snowman as well as whatever hat/eyes/nose/mouth/arms you decide to go with.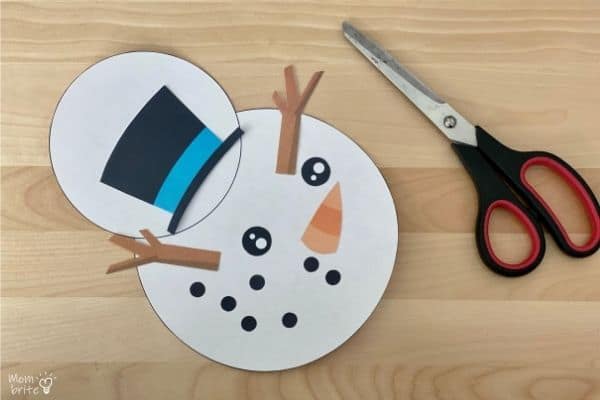 3. Glue the cotton balls on the snowman.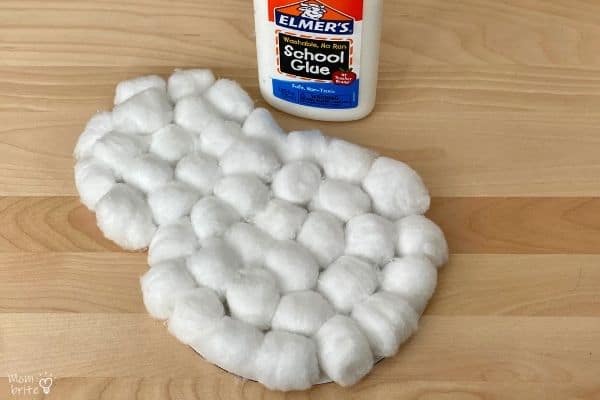 4. Glue the body parts and accessories on the snowman.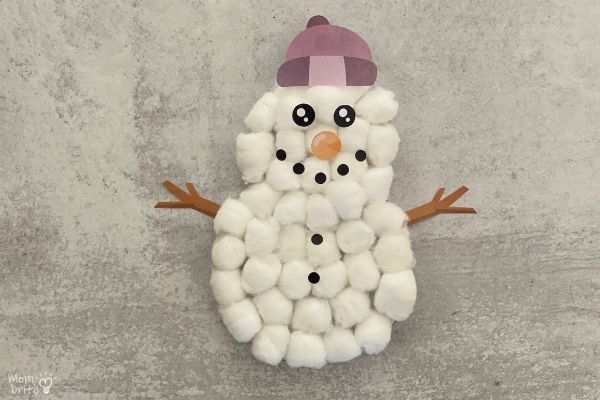 What did your kid choose for the snowman's hat? How about parts of the face? I ended up cutting out all the different pieces so my kids can play with them before gluing them on the cotton ball snowman.
We decided to use some of the black circles for the mouth as buttons instead. We tried different looks on the snowman, and ultimately my preschooler liked the top hat with the carrot nose the best.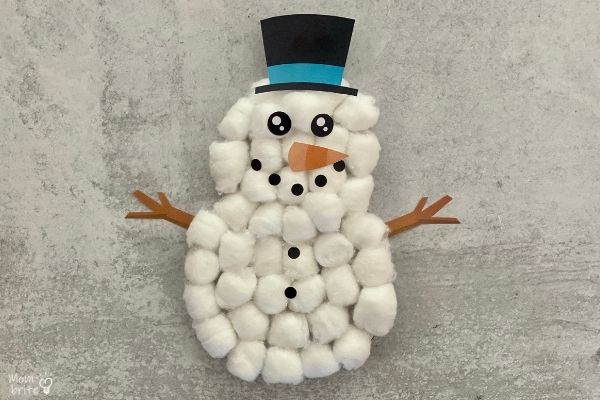 ---
For more easy winter crafts, check out: