This puffy ghost craft is easy to make with just a few materials. These adorable cotton ball ghosts are the perfect non-spooky Halloween craft for preschoolers.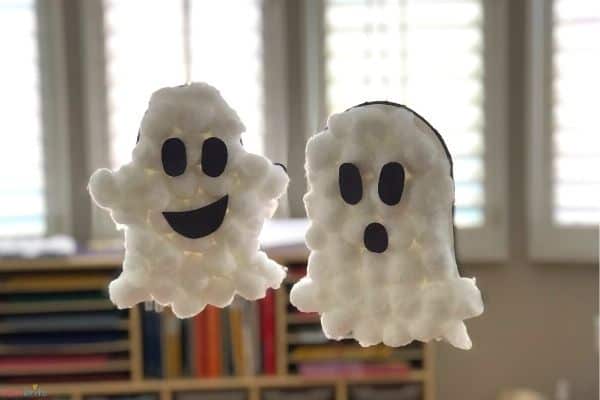 Need a super quick and simple Halloween craft for your kids?
The puffy ghost craft is great for toddlers and preschoolers because they can almost do everything by themselves with minimal help. My 4 years old cut out the ghosts herself and the only thing she needed help on was cutting out the eyes and mouth.
Sometimes, easy crafts are the best ones because your kids will really feel a sense of accomplishment when they finish the crafts all by themselves. They also come in handy when you are trying to homeschool your older kid and your younger one is left with nothing to do.
Let's make Halloween extra exciting with this fun ghost craft!
Cotton Ball Ghost Craft
Materials:
Instructions:
1. Download the puffy ghost template. You can also draw your own ghost!
2. Cut out the ghost(s). If your kid is the one doing the cutting, remember it doesn't have to be perfect. The ghost will be covered up by cotton balls anyway!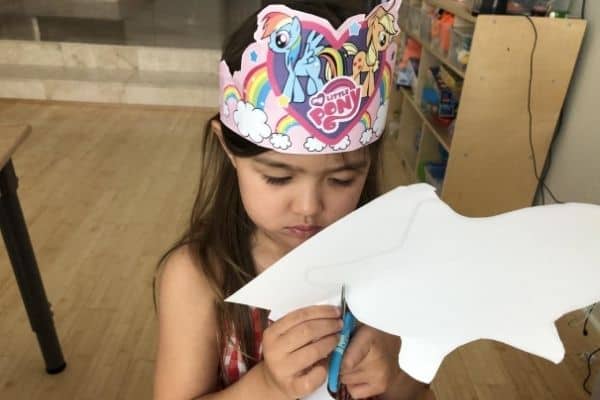 3. Glue the cotton balls on the ghost.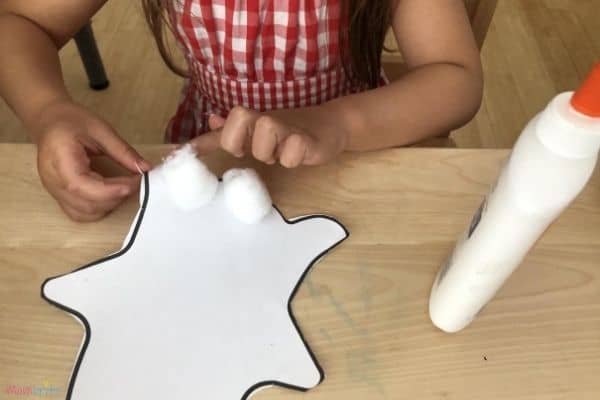 4. Cut out eyes and mouth for the ghost from the black construction paper.
5. Glue the eyes and mouth on the ghost.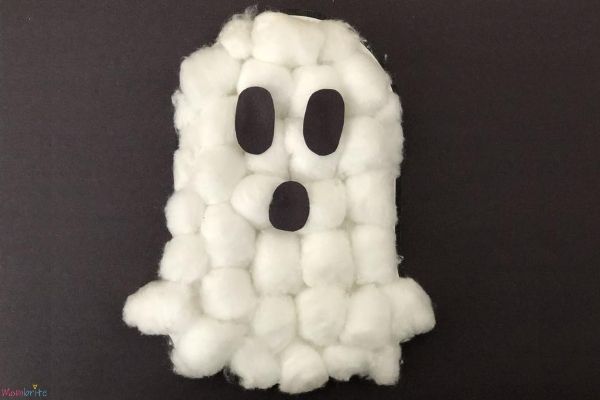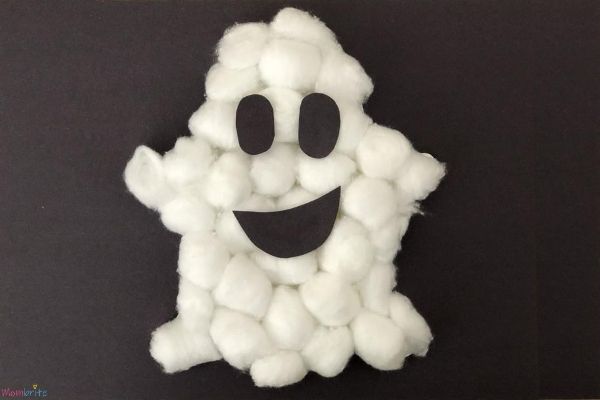 6. Optional: Tape a piece of black yarn on the back of the ghosts and hang them up on your wall or doorknobs!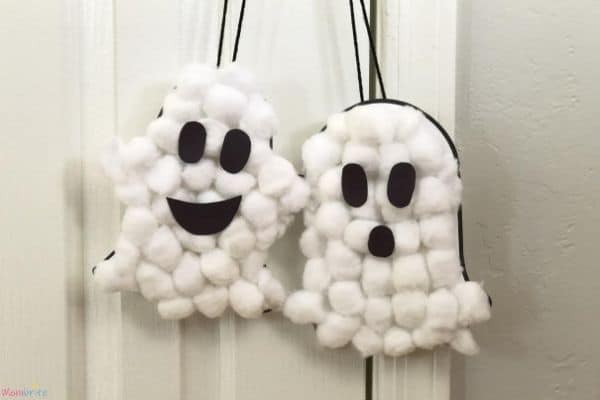 The puffy ghosts are so cute. My preschooler learned that you could pull apart the cotton balls to fill in the small gaps on the edges and she was obsessed.
These cotton ball ghosts are not scary at all and they are adorable to hang up around the house. They are perfect for celebrating a not-so-spooky Halloween!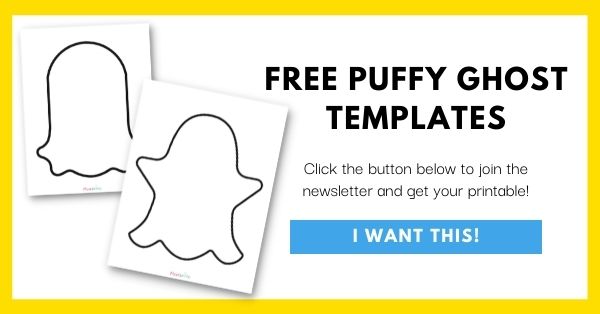 ---
For more non-spooking Halloween crafts, check out: