Gru would love this Despicable Me minion toilet paper roll craft. Your children will love these minion crafts made from construction paper and markers.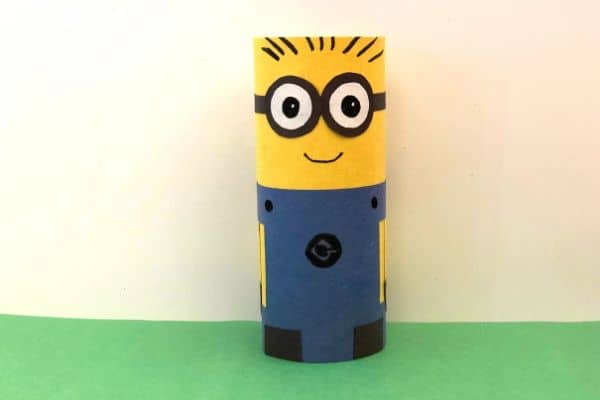 Minions from Despicable Me have to be one of the most strange yet lovable characters of all time. They speak a variety of languages, including French, English, Spanish, and Italian, and their own made-up language. Their hysterical laughs are hilarious. And they do the craziest things!
Today, as part of our Disney-themed week, we are making minions out of toilet paper rolls! This craft is a great way to reuse cardboard tubes that you would normally throw in the trash.
My kids thought the toilet paper roll minions are adorable and love seeing them around the house. These are also perfect as decorations for a Despicable Me theme birthday party for your little minion lover.
How to Make Minions from Cardboard Tubes
Materials:
Toilet paper roll (or paper towel roll cut in half)
Glue stick
Construction papers (yellow, blue, black, and white)
Black marker
Directions:
1. Download and print out the free printable minion toilet paper roll craft template. Cut out the template patterns.
2. Trace the template patterns onto construction paper with the appropriate color.
3. Cut out all the pieces from the construction papers.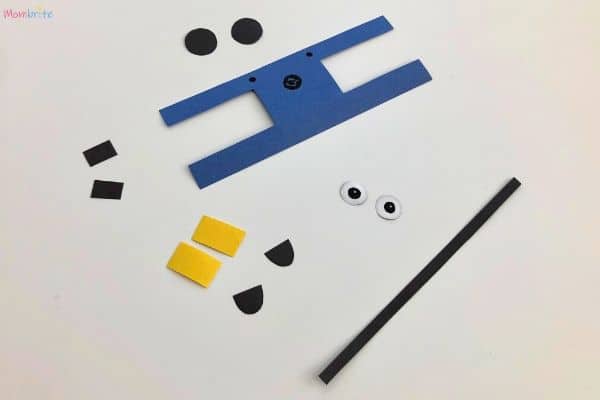 4. Using the black marker, draw the minion symbol (G for Gru) and buttons on the blue overall.
5. Draw the pupils inside the white circles with the black marker.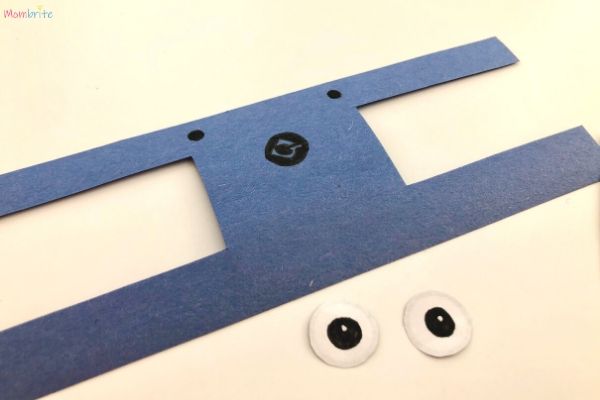 6. Cut the yellow construction paper so it covers the entire toilet paper roll.
7. Wrap the yellow construction paper around the toilet paper roll and secure it with the glue stick.
8. Stick on the different pieces of clothing and body parts on the toilet paper roll with glue.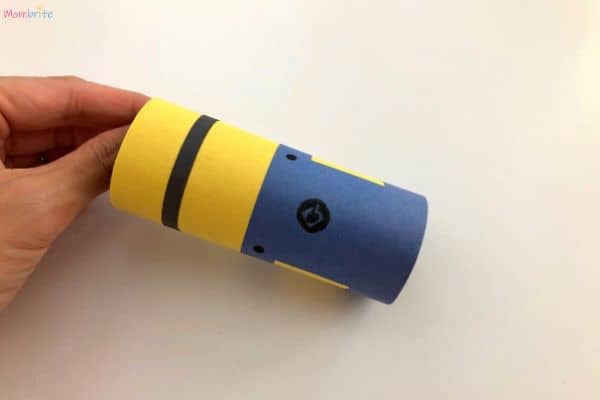 9. Draw the minion's mouth and hair.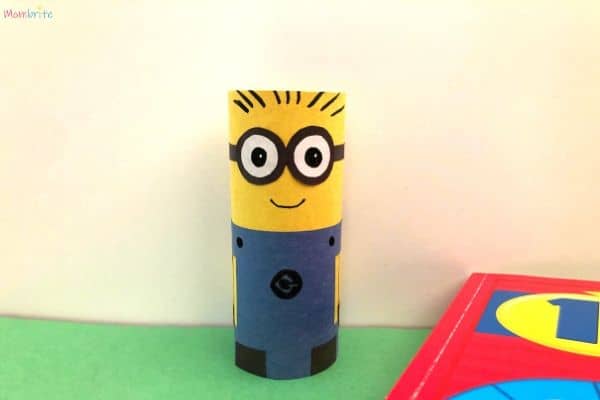 Yay for adorable toilet paper roll minions! They just make you smile when you see them around the house. You can make the 3 of the most familiar minions, Kevin, Stuart, and Bob, all with different facial expressions and hairdos.
If you have more toilet paper rolls around the house, you can make a whole bunch of minions! Who wouldn't want to be like Gru and have an army of minions following you around?
Make sure you check out toilet paper roll fireworks and toilet paper roll bat for more ideas on how to reuse cardboard tubes!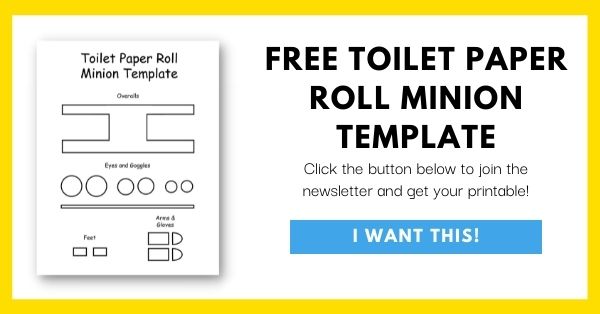 ---
Related Posts: