Having some winter arts and crafts for kids on hand is a great way for kids to stay active during the cooler weather months. The activities are also great for snow days or those days when it is way too cold to go outside and play.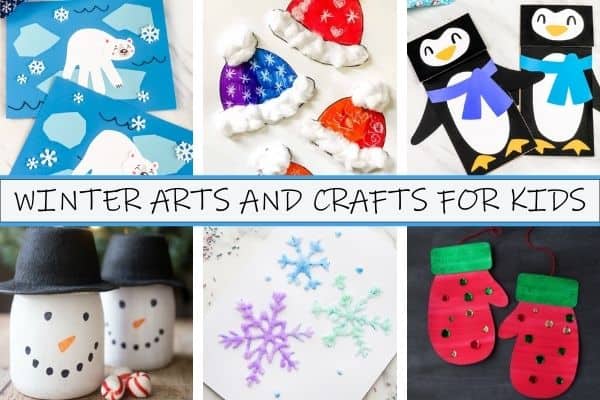 Arts and crafts are not only fun, they are also educational. While the kids are making their winter crafts, their imaginations will be going, and they will be fine tuning their motor and creativity skills.
These fun, easy, and cute winter arts and crafts for kids are a great way for them to get creative and to keep their little hands working.
Cotton Ball Penguin Craft from Mombrite
A cute craft for kids to make, this penguin craft is easy to make and only takes a few supplies. Kids will love making their penguin.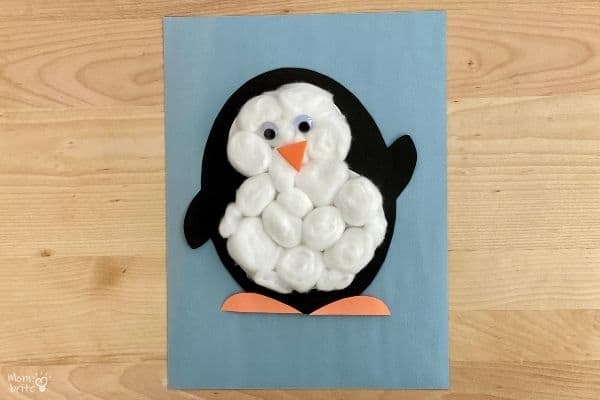 Cotton Ball Snowman Craft from Mombrite
Another fun cotton ball craft for winter, this snowman craft will put a smile on their face for winter and the holidays.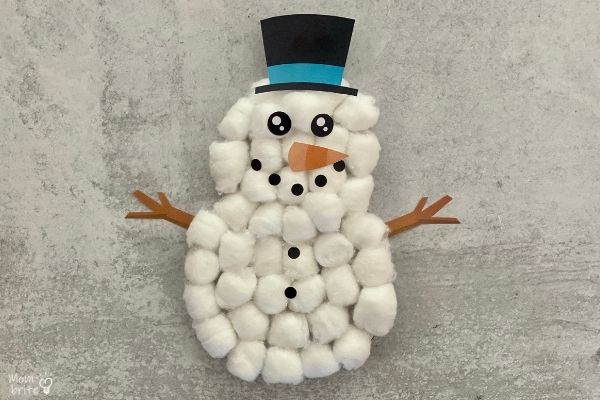 Popsicle Stick Snowflake Ornaments from Mombrite
Fun and easy to make, kids will love creating these colorful snowflake ornaments to put on the Christmas tree.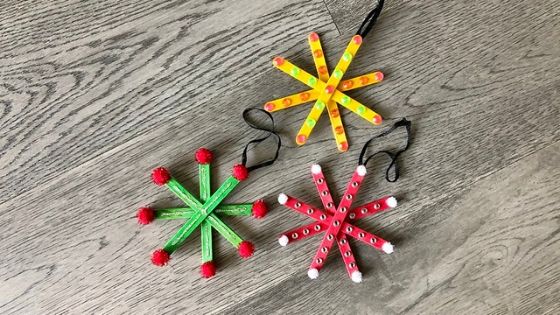 Popsicle Stick Christmas Tree Ornament from Mombrite
These fun and creative tree ornaments are made from colorful popsicle sticks to create a fun tree ornament.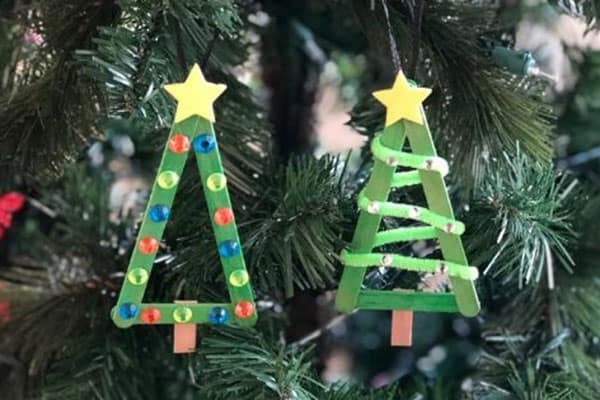 Another fun cotton ball craft for kids, this activity has kids creating a fun custom paper winter hat for winter.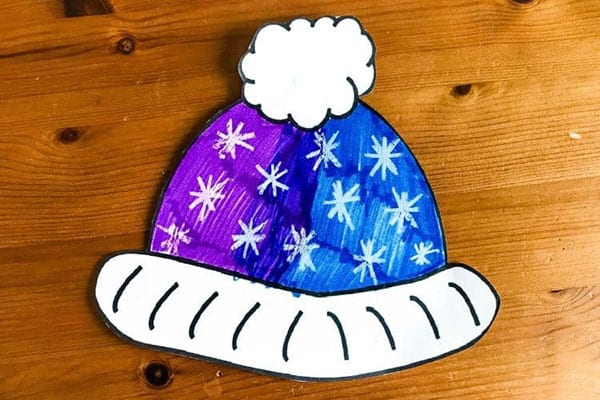 Easy to make and super cute, this polar bear handprint comes with a free printable template to make it easier for preschoolers and young children.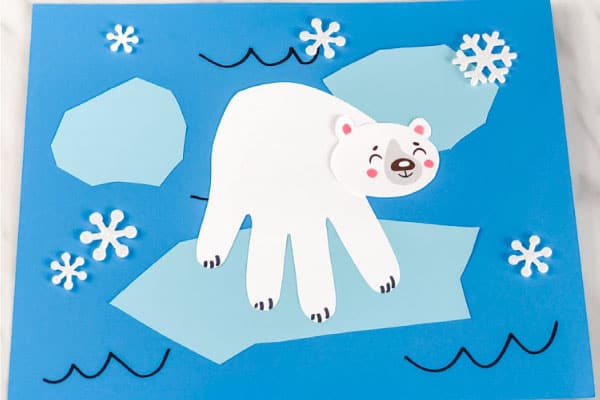 These cute little penguin paper bag puppets are a fun craft that kids can make and can be used to put on a puppet show afterward.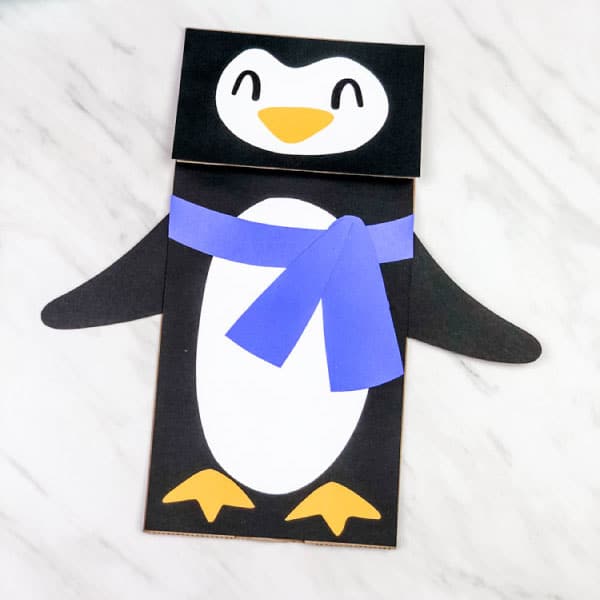 Paper Christmas Tree Snow Globe Craft from Mombrite
A fun winter craft for kids, these cute snow globes are made with cardstock paper and pom-poms.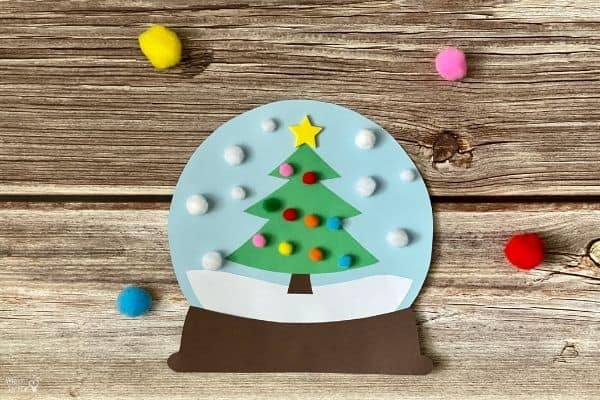 Fun and perfect for the holidays, kids will love creating and decorating this paper plate wreath craft for the holidays.
Cork stamping can be fun, and kids will love creating snowflakes using the painted corks.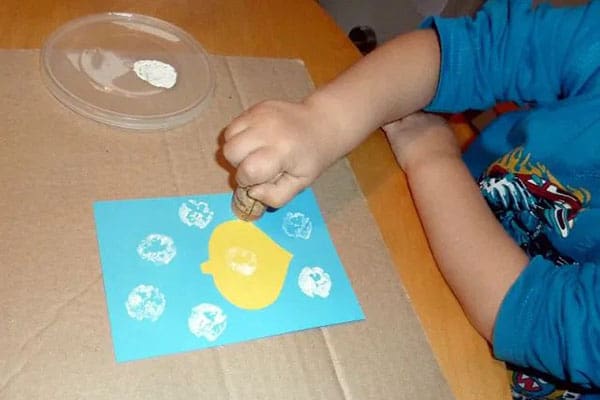 Easier to make than you would think, these paper snowflakes are a fun winter activity and craft for kids to design.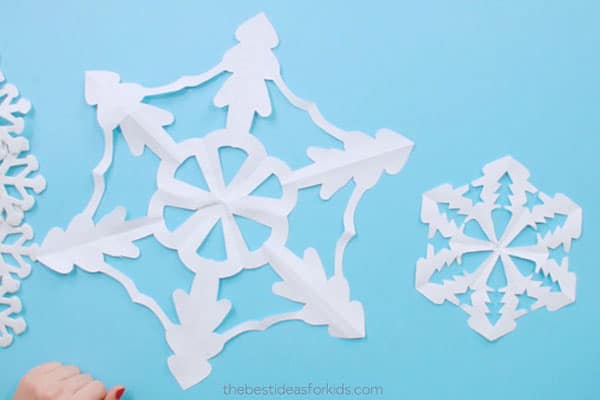 Not only is this a fun winter craft for kids, these snowman gift jars can also be use as a gift or decoration for the house.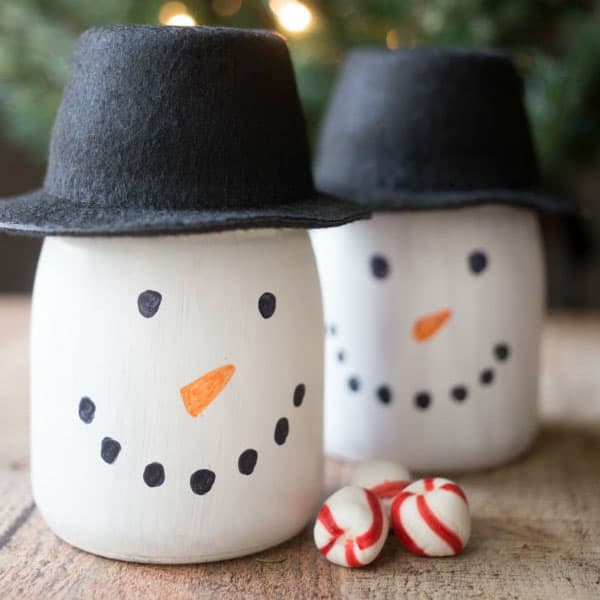 Super easy to make, these snowflake ornaments are made with glitter, pipe cleaners, and some ribbon.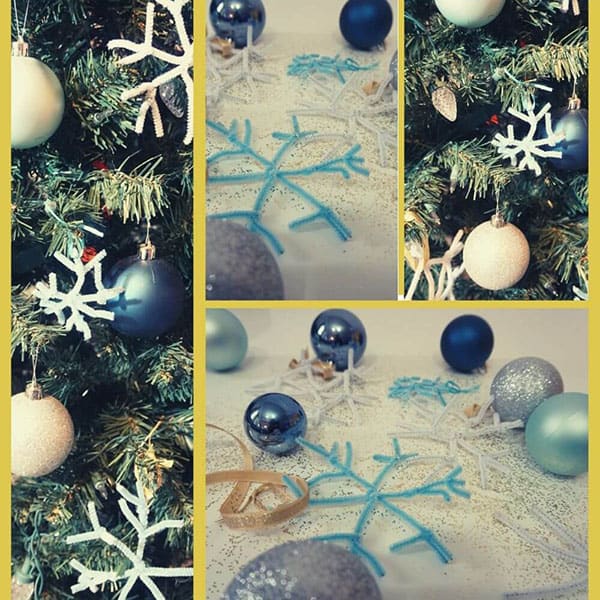 Another easy to make winter craft activity for kids, these snowflakes are made by using salt and glue. A free printable is also included to help design your snowflakes.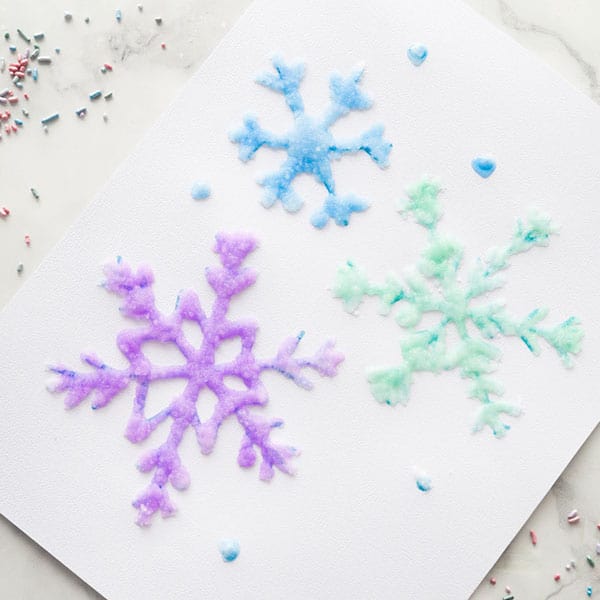 Colorful and cute, these wooden peg arctic animals are a fun craft for kids to make with some help from an adult.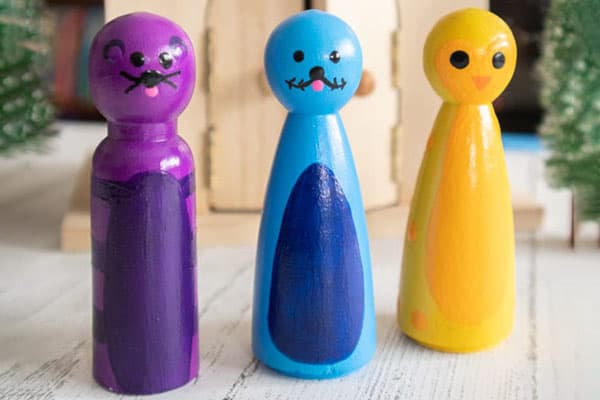 Cupcake Liner Crafts from Lil Tigers
These fun and easy to make crafts are made with cupcake liners. Kids will love creating this tree, snowflake, and angel.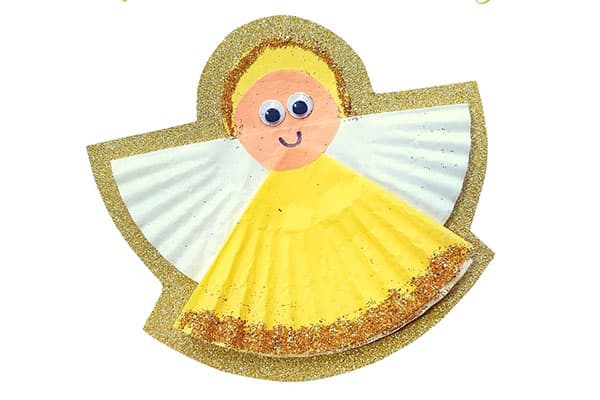 Easy and fun, kids will love creating their very own no sew snowflake hat to wear as they play this winter.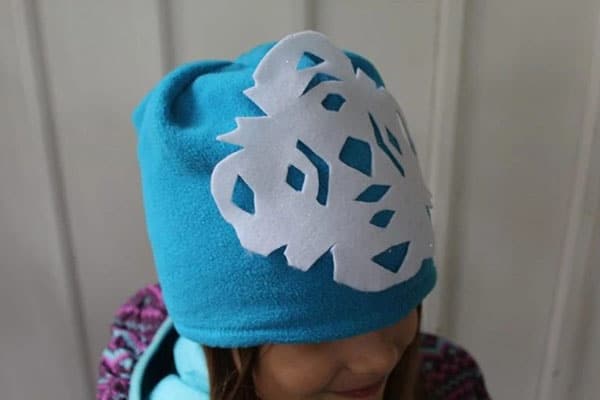 Super cute and fun, kids will love making their own party crowns for the winter. Decorated with glitter and stars, these cute crowns are sure to be a hit.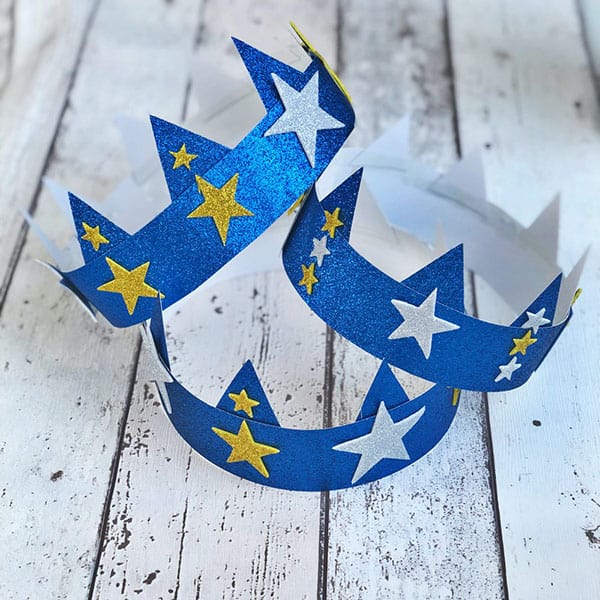 Using popcorn as snow, your kid will have a lot of fun making this winter tree craft while enjoying a healthy snack.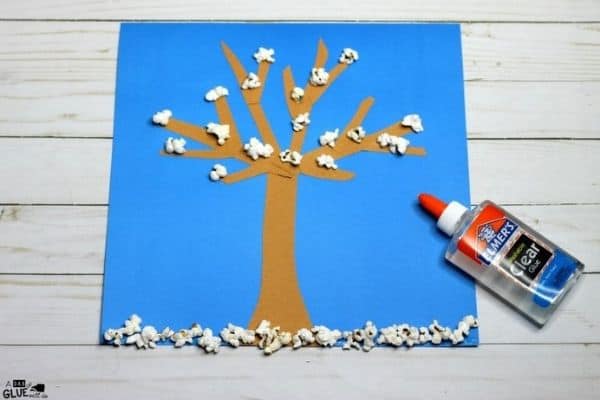 Your kids can decorate their paper mittens with sequins, foam stickers, or even paper punches and hang them up around the home.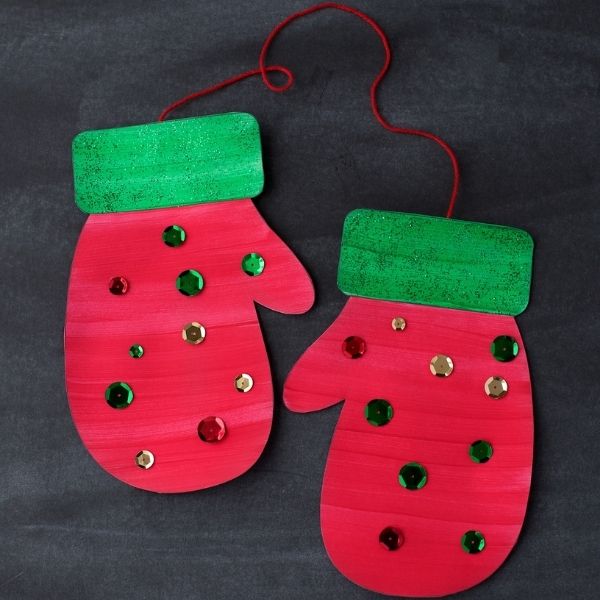 Moving Polar Bear Cub Craft from Kids Craft Room
This paper polar bear craft is adorable and so easy to make with the free printable pattern.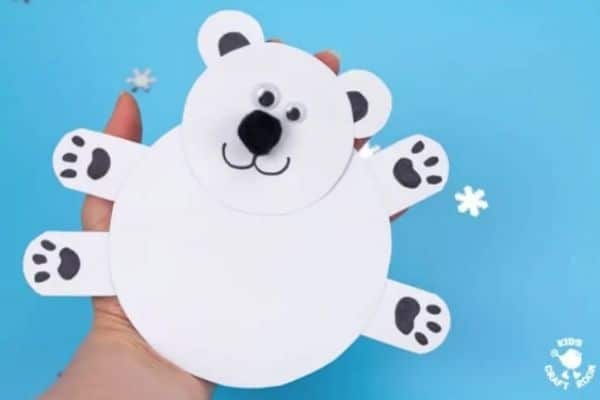 Toilet Roll Snowman from Red Ted Art
Upcycle toilet paper rolls and turn them into cute little snowmen! You can even use these snowmen as bowling pins and count the number of snowmen you knock down for counting practice.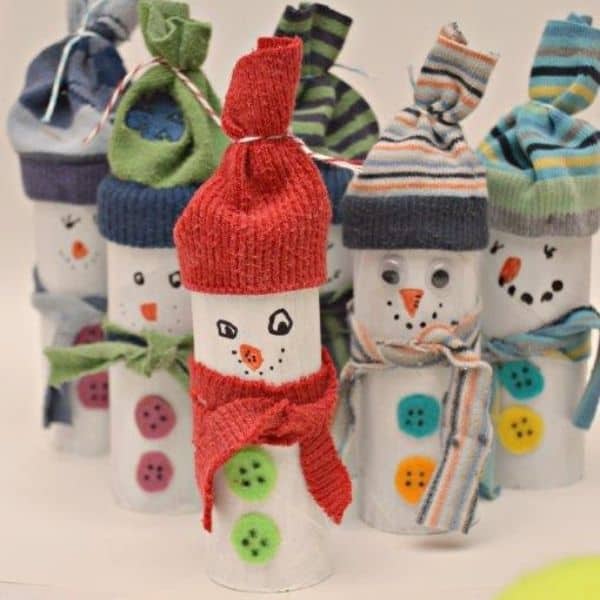 ---
FOR MORE WINTER FUN, CHECK OUT: