Kids love to color, and coloring has a lot of benefits for the kids. With Christmas just around the corner, I have for you 6 free coloring pages for your kids to enjoy.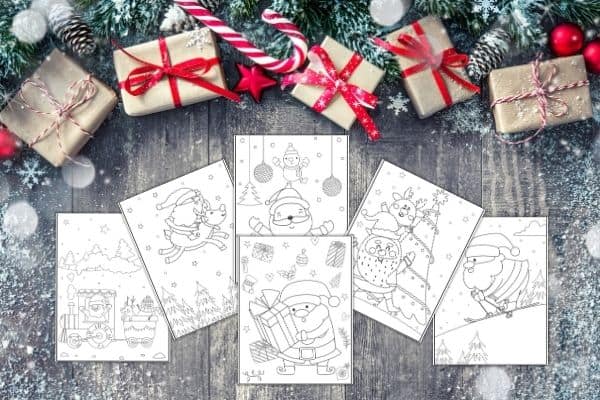 Especially for preschoolers, coloring helps with hand strength and fine motor skills and prepares their little hands for holding a pencil for writing.
Moreover, coloring is a way for kids who are not yet super verbal to express themselves. Let your kids pick their own colors for these coloring pages and be creative – there is no right or wrong when it comes to coloring!
6 Free Printable Christmas Santa Coloring Pages
Instead of spending lots of money on gifts, keep your kids busy during Christmas time with these coloring pages!
Click here to download all 6 coloring pages. Pick and choose which ones your kids would like to do, or color them all!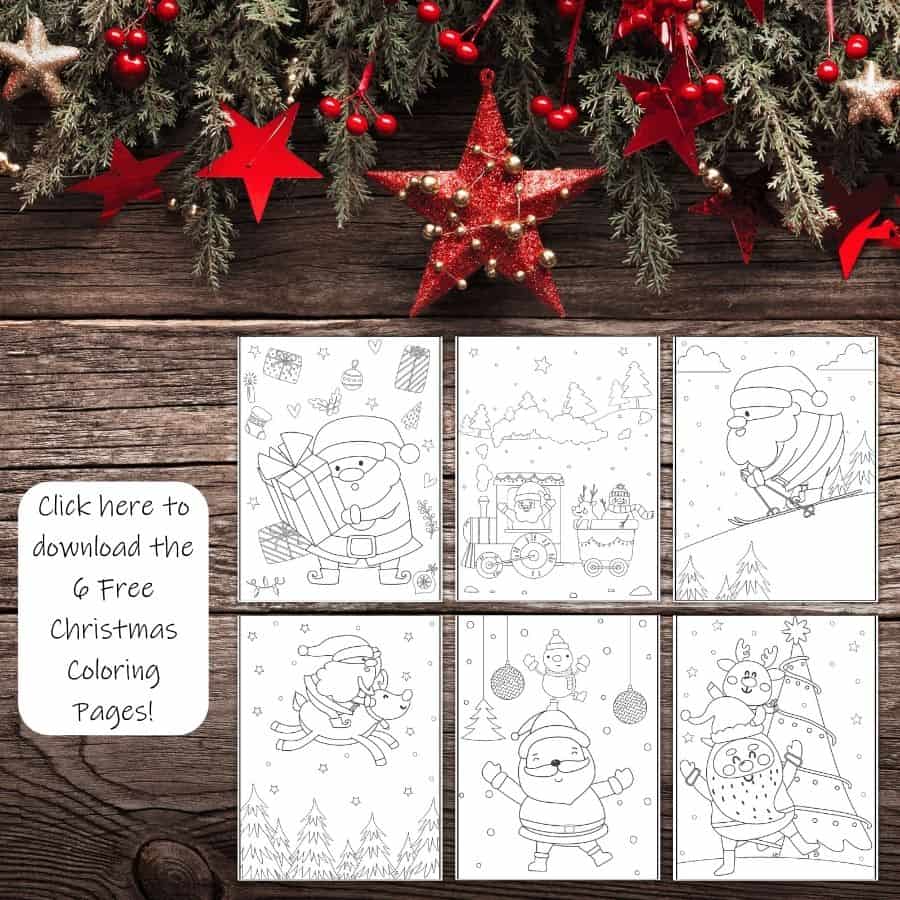 How to Print the Christmas Coloring Pages
You can print the Santa coloring pages on regular printer paper. If you have specific pages you want to print, you can simply go to the page you want to print, then click on "select page in sidebar" (wording might be different on your computer). The printer then will only print the page you are on at the time.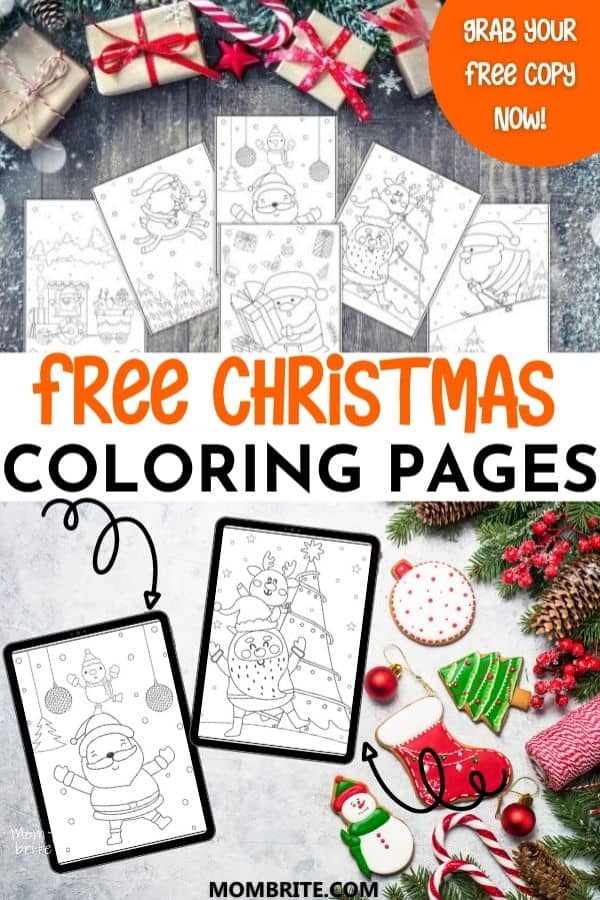 For more Christmas fun, check out these activities!