Gather with your family and friends and have fun tackling these Thanksgiving STEM activities and challenges together.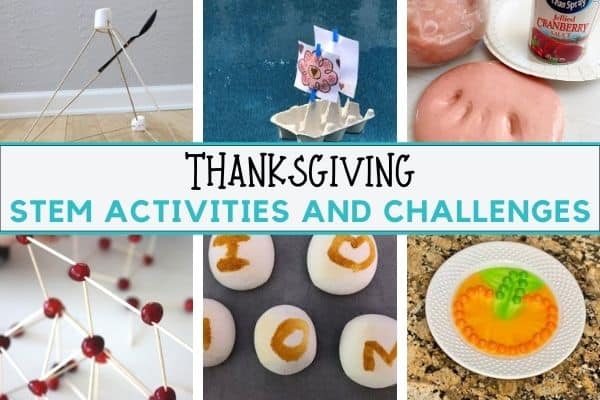 Thanksgiving STEM activities are a great way to get the family together to have some fun. They are also a great way to add some educational learning while keeping the kids busy during Thanksgiving feasts. Instead of parking them in front of a screen so that the adults can chat and get food ready, these activities and challenges can keep their little hands busy.
These fun and creative Thanksgiving STEM activities are the perfect way to challenge their minds and to get them thinking. Kids will love playing, creating, and working on these hands-on activities as they learn about science, technology, engineering, and math.
Fun Thanksgiving STEM Activities and Challenges
Thanksgiving Turkey Cage STEM Challenge from Mombrite
Uh-oh, the turkeys are trying to run away! Challenge your kids to build a cage to prevent the turkeys from running off into the woods with materials you can find around the house.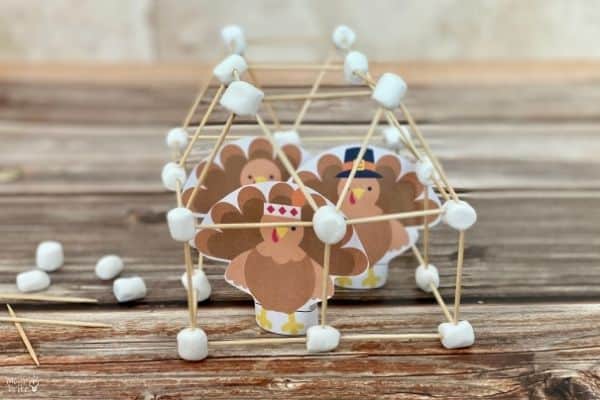 Homemade Butter in Mason Jars from Mombrite
Making homemade butter in mason jars is a fun activity that kids will love doing. It is also a great way to introduce them to the food preparation process and cooking.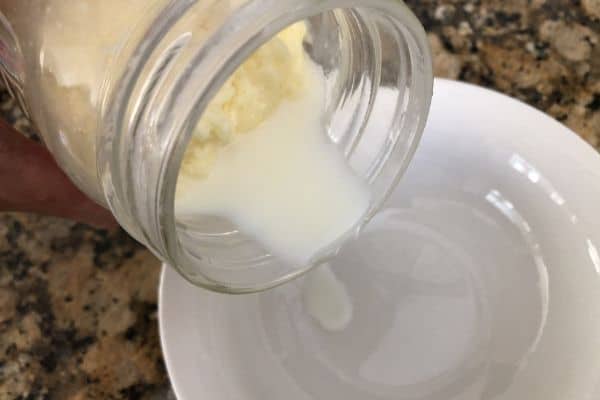 Popcorn Science Experiment from Mombrite
Kids will love learning what exactly makes the popcorn pop when you put it in the microwave. Their favorite snack is now turned into a fun educational experiment.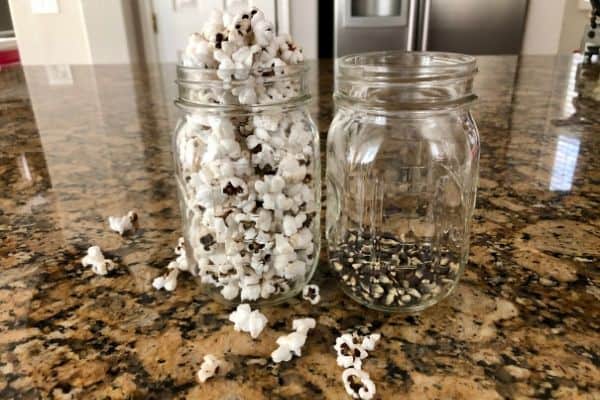 Geometric Shapes with Marshmallows and Toothpicks from Mombrite
A fun way to teach the kiddos about 2D and 3D shapes, kids will love making geometric shapes from marshmallows and toothpicks.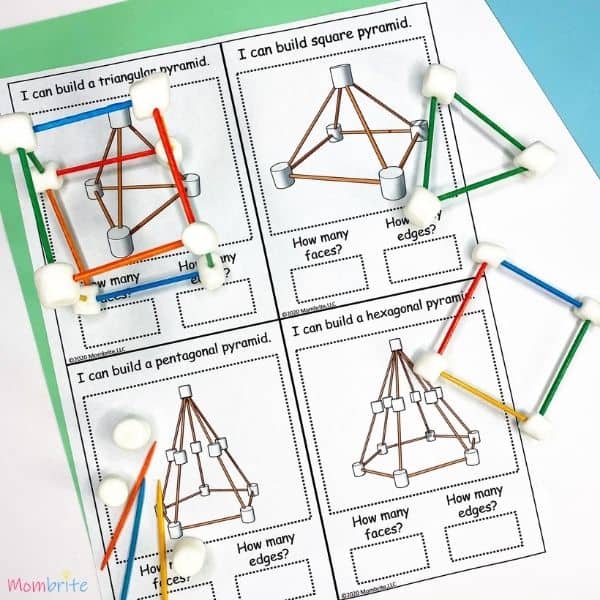 Secret Messages on Marshmallows from Mombrite
A fun way for kids to learn about the Maillard reaction, this experiment uses invisible ink that you can write on marshmallows with. Have your kid write what he is thankful for this Thanksgiving!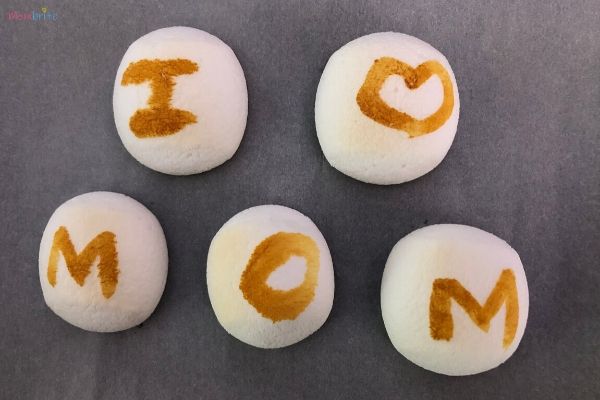 Simple DIY Marshmallow Catapult from Mombrite
Launch mini marshmallows with a catapult built from regular marshmallows! Challenge your kids to shoot the marshmallows into a cup or a container. This is a great engineering activity to keep the kids entertained!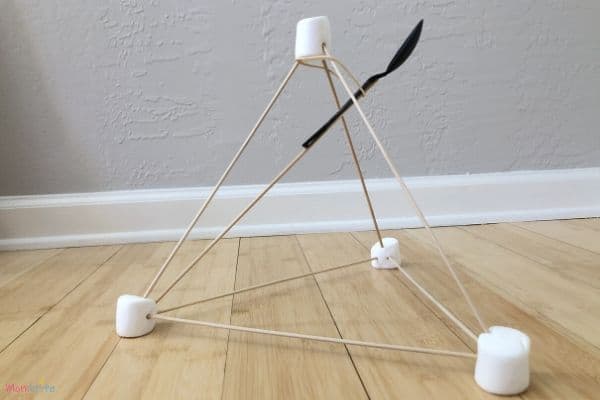 Marshmallow in the Microwave Experiment from Mombrite
Since you got a big bag of marshmallows, might as well finish it off with this yummy educational experiment! Simply microwave the marshmallows at predetermined times and observe the results!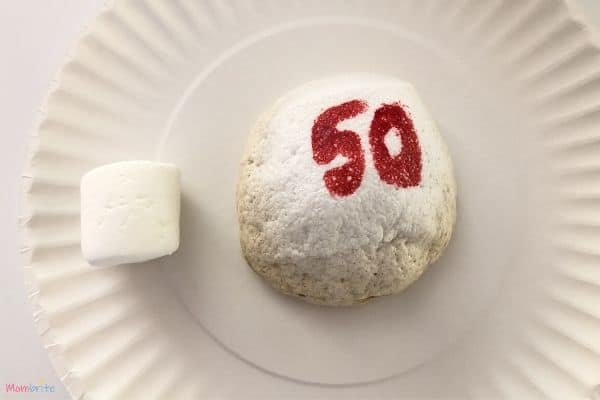 Pumpkin Skittles Experiment from Mombrite
Skittles experiments are so much fun, and kids always get a kick out of them. This pumpkin skittles experiment is perfect for fall and Thanksgiving.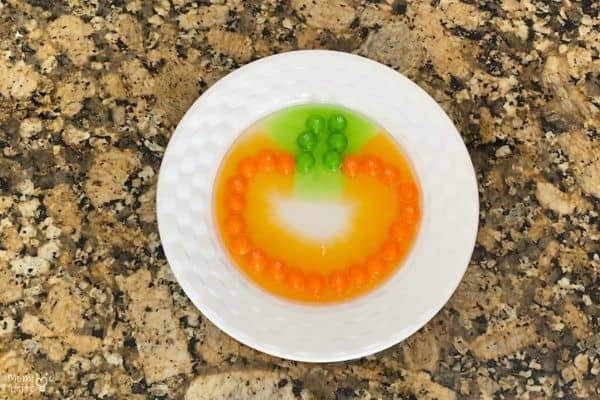 Erupting Mini Pumpkin Volcano from Mombrite
Kids will love making these mini pumpkin volcanos erupt! This is a fun experiment that uses baking soda and vinegar to show how they react with each other.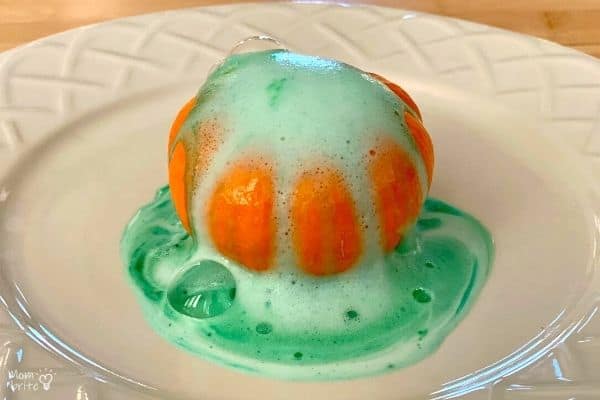 An easy Thanksgiving STEM activity, kids will love building these cranberry structures as they learn about the science behind it.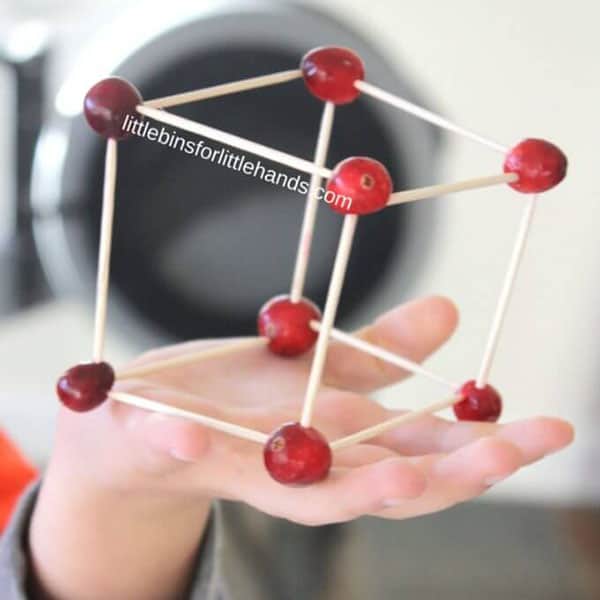 Oobleck is the not-so-messy, edible cousin of slime. Give this non-Newtonian fluid a Thanksgiving twist by adding cranberry sauce to it!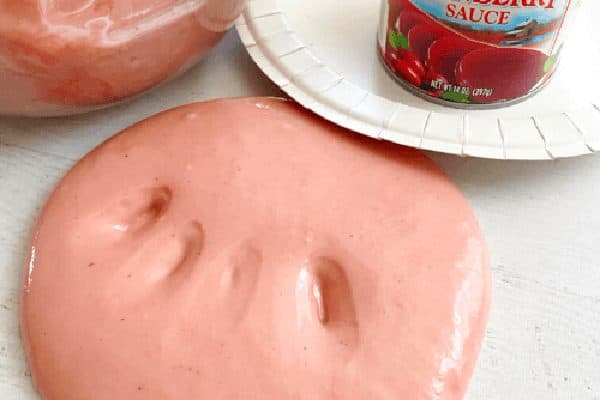 Cardboard Turkey Thanksgiving Stem Challenge from Little Bins Little Hands
A fun and silly activity that kids will have a blast making, this cardboard Thanksgiving activity will have them learning about engineering.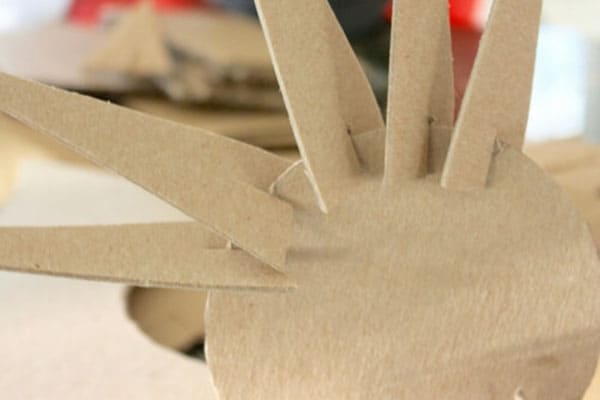 Egg Carton Mayflower from Mombrite
There are so many creative ways to use old egg cartons, and one way is to upcycle it and make it into a ship! With just a few materials, you can make the Mayflower that transported the first Pilgrims to the New World in 1620.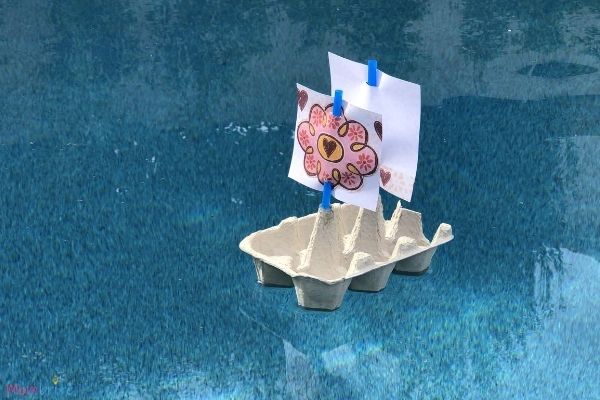 Here is another method to construct the Mayflower. Kids will love learning about the ship with this fun floating Mayflower Thanksgiving STEM activity.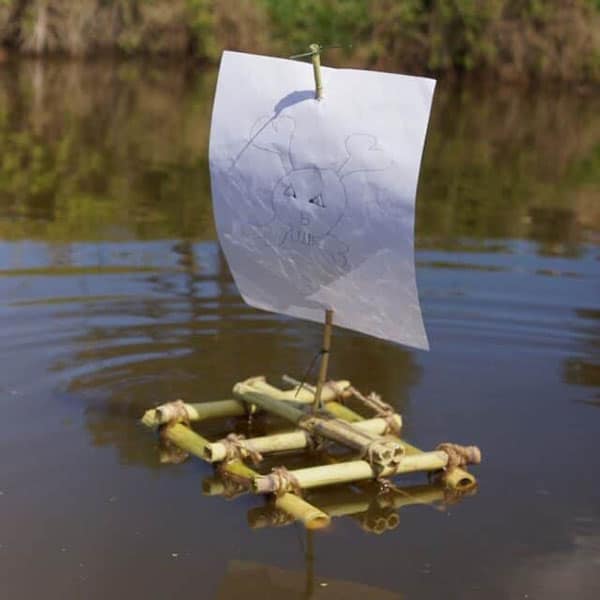 A simple twist on an old activity, this fun acorn alphabet activity is a great way to challenge kids during Thanksgiving.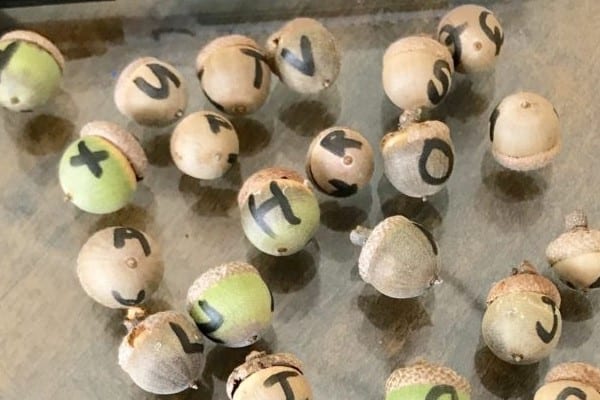 Who knew making your own shoes would be so much fun! Kids will have fun making and wearing these pumpkin shoes.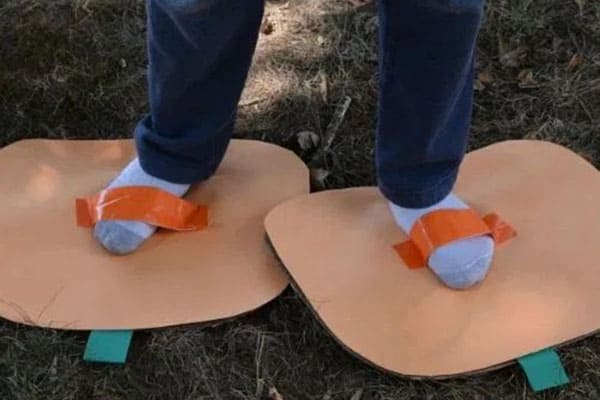 Fun and educational, this Thanksgiving activity will have kids tracing, coloring, and working on their math and writing skills.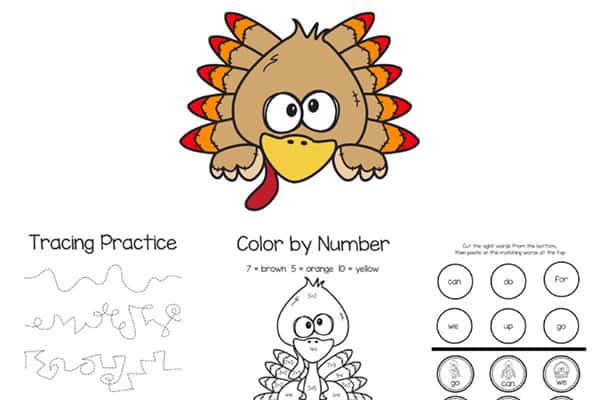 These turkey balloon races are a great way to introduce Newton's Laws of Motion to kids as they are having fun.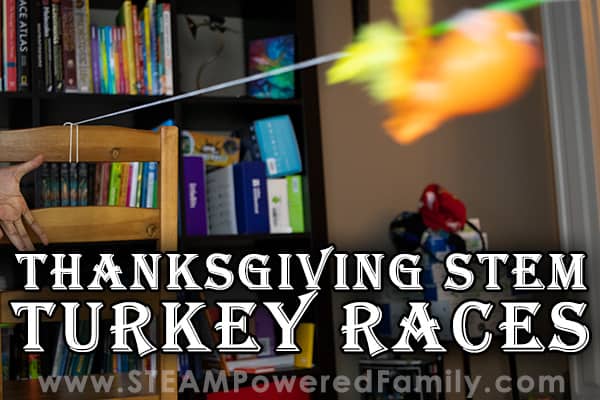 This adorable light-up turkey is made with a simple circuit of batteries and bulbs to help teach children about science and how circuits work.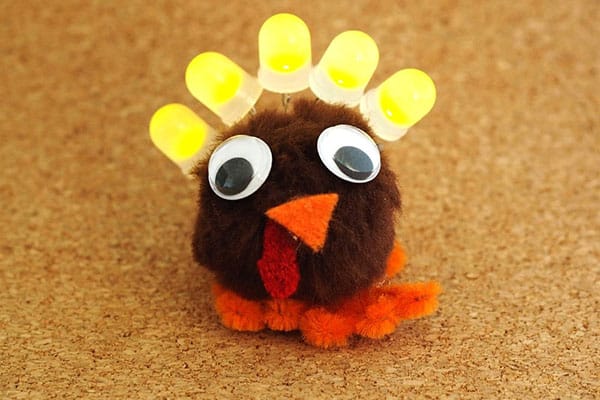 A fun science experiment that kids will have fun with, this Thanksgiving STEM challenge is made with just a few turkey craft feathers and a bowl of water.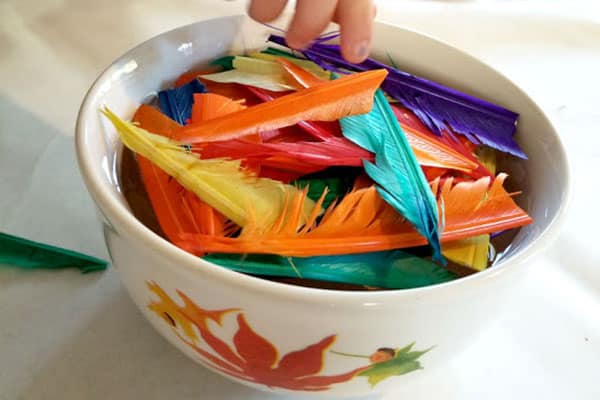 Projects with food are always a fun way to incorporate learning and kids will love creating their own paper plate pumpkin to learn about fractions.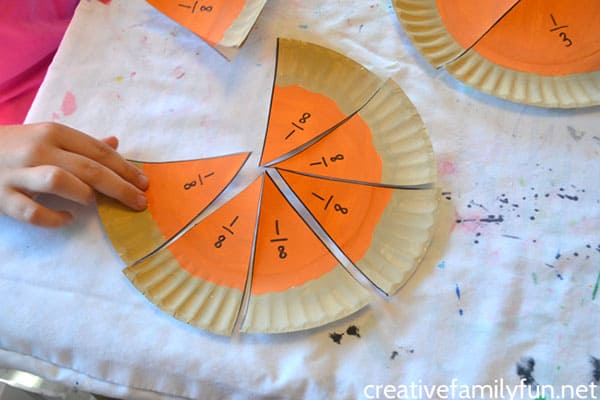 Kids will love building this fun Thanksgiving catapult by using materials that have at home to see just how far pumpkins and gourds can travel.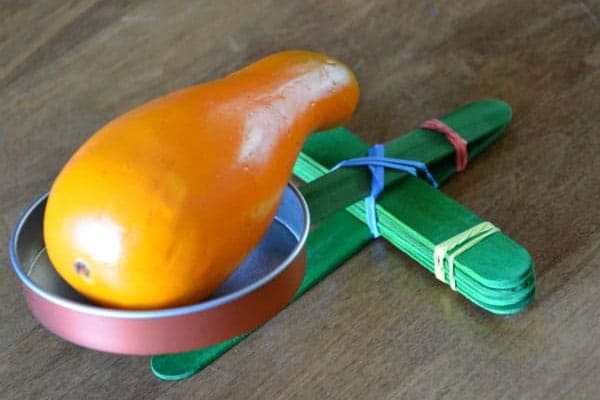 Building Structures with Candy Pumpkins by Lemon Lime Adventures
Using those tasty candy pumpkins that you can buy at the store during the fall holidays, kids will love building their own structures with candy and toothpicks.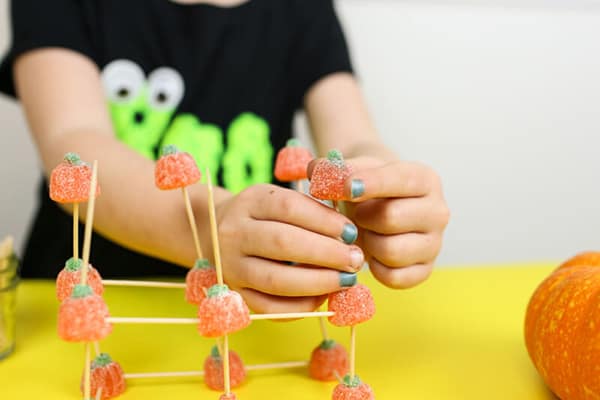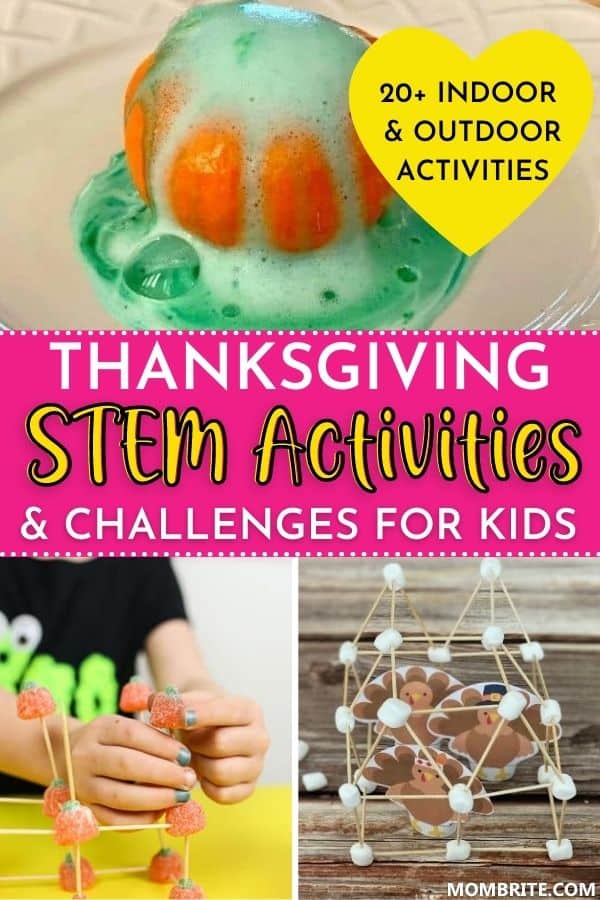 MORE POSTS: