Snowman crafts for kids are perfect for the winter or for the holidays. Crafts are a great way for children to get crafty and they can also be educational.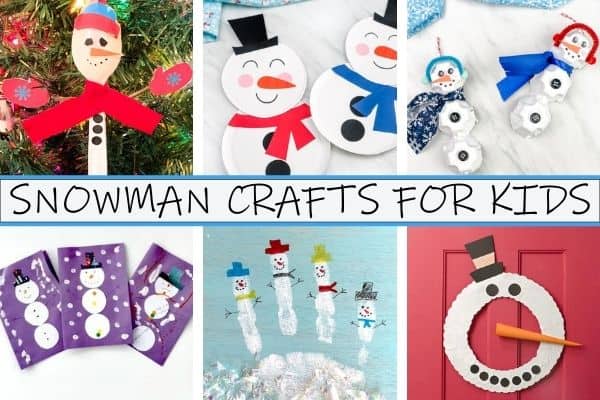 Learning as they go, snowman crafts are the perfect hands-on activity that will help them practice their fine motor skills, hand-eye coordination, color recognition, and other important skills.
If you are looking for some fun and creative crafts for your little one to do this winter, these snowman crafts will make great projects. From holiday ornaments to paper plate snowman crafts, kids will love making these winter crafts.
1. Cotton Ball Snowman Craft from Mombrite
Cotton ball are easy to manipulate for little hands and perfectly soft. Print out the free template and create your fluffy snowman in the warmth of your home!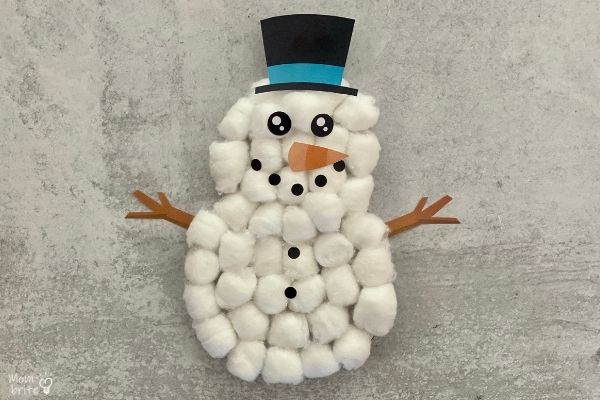 A fun way to use up those leftover K-Cups you have from your morning coffee, these cute snowmen are perfect for winter.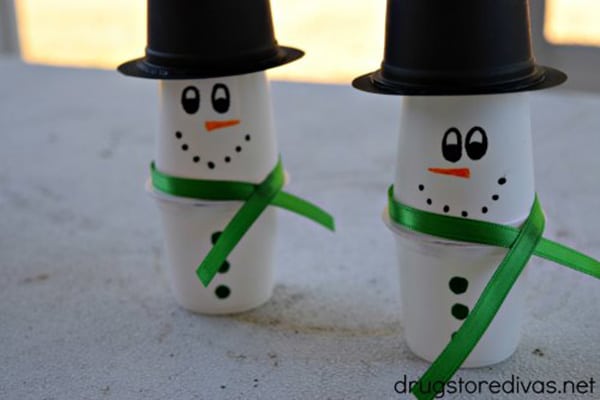 3. Snowman Playdough Craft from She Saved
Fun for kids to make and to play with, this snowman playdough craft is easy to make. Kids will love playing and using their imaginations with this snowman craft.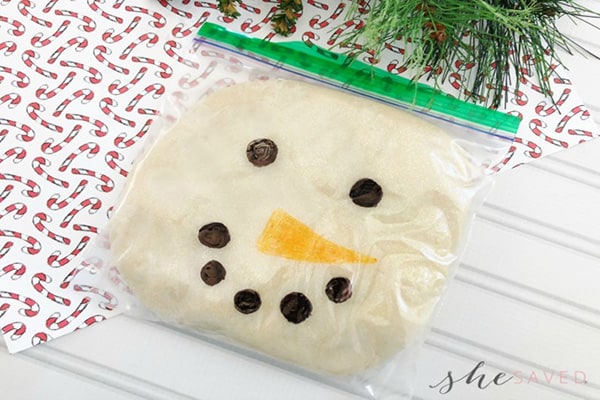 4. Pom Pom DIY Snowman Ornament from Cutesy Crafts
These easy to make pom pom snowman ornaments are perfect for placing on the tree and are fun snowman craft kids can make with a little help.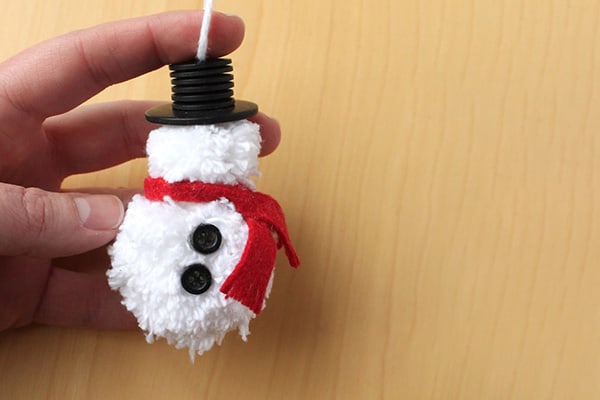 Perfect for a winter project, this snowman paper plate craft is a fun winter craft that kids will love making.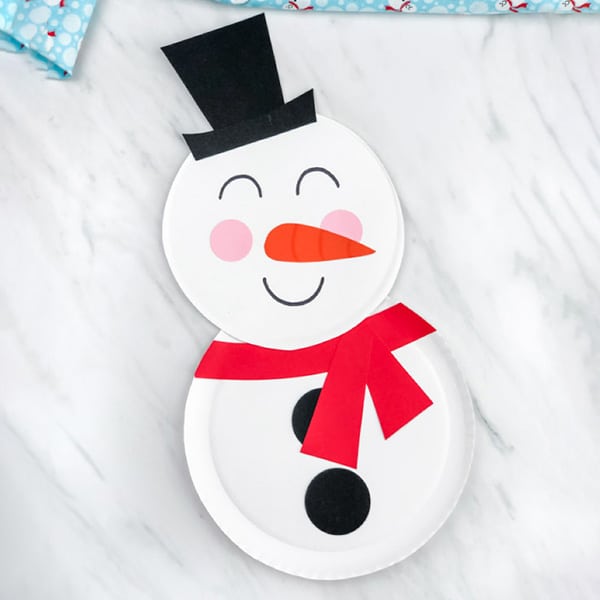 Using egg cartons, kids can create these mini colorful snowmen that can also be turned into a cute tree ornament.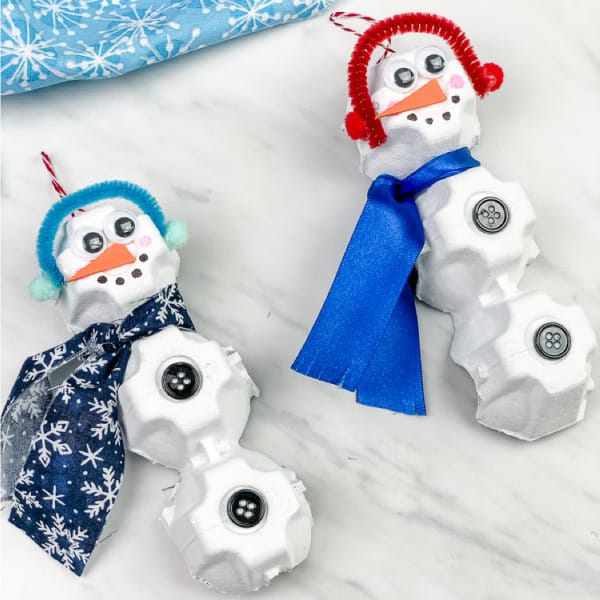 Turn those boring paper bags into a fun snowman craft for kids! These cute and easy to make crafts are perfect for kids.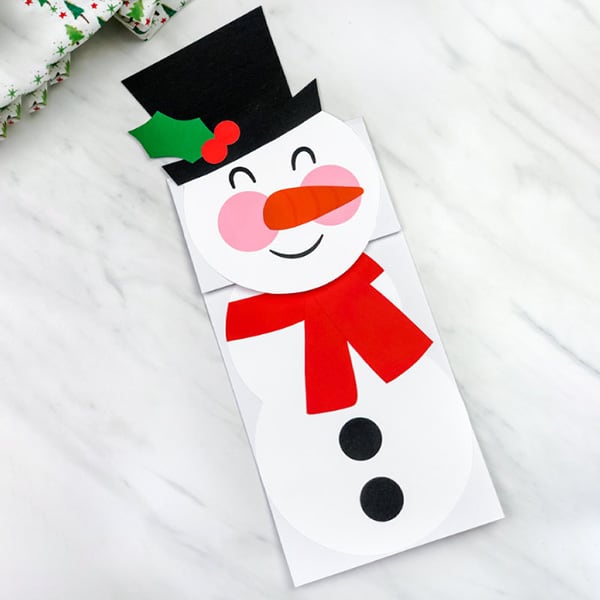 8. Upcycled Snowman Collage Cards from In the Playroom
Using construction paper, some paint, and some glue, these fun snowman collage cards are an easy craft that kids will love completing.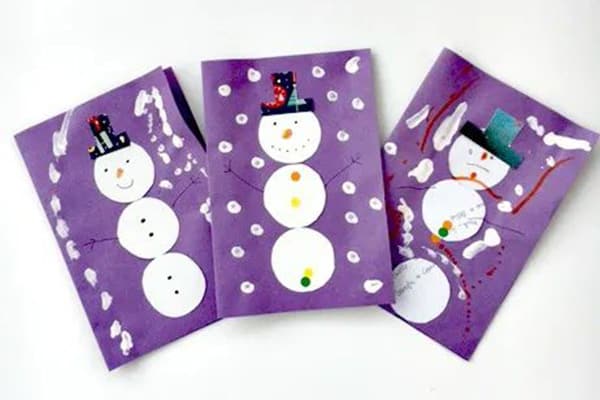 9. Paper Plate Snowman Scene from In the Playroom
Kids can get creative with this fun paper plate snowman scene craft. Let them go wild and add different items and colors to create their snowmen.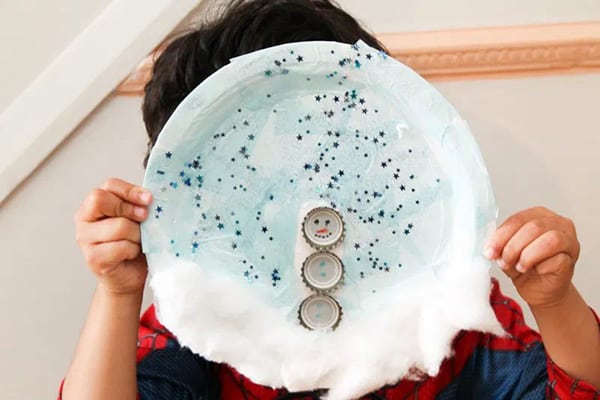 10. DIY Melted Snowman Ornament from Mamas Geeky
A fun holiday ornament that kids can make for the tree, this melted snowman ornament is an easy craft for kids.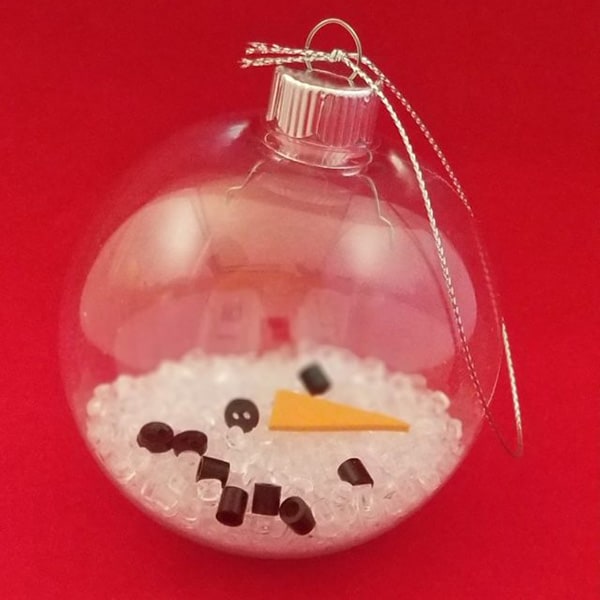 Using potatoes dipped in paint to create the snowman is a fun way for kids to create this snowman craft.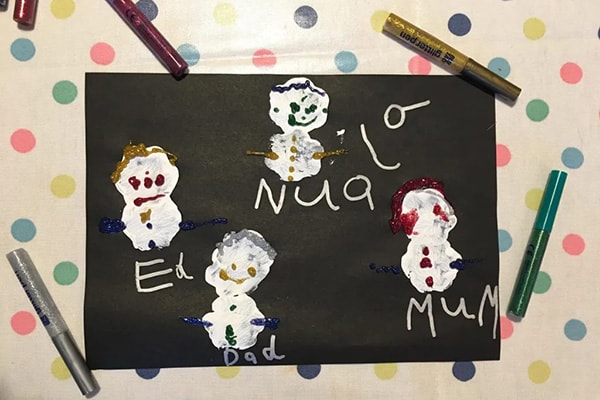 An easy way for kids to get some art practice in, this snowman drawing is created with pastels and will look great on the fridge or can be used as a holiday card.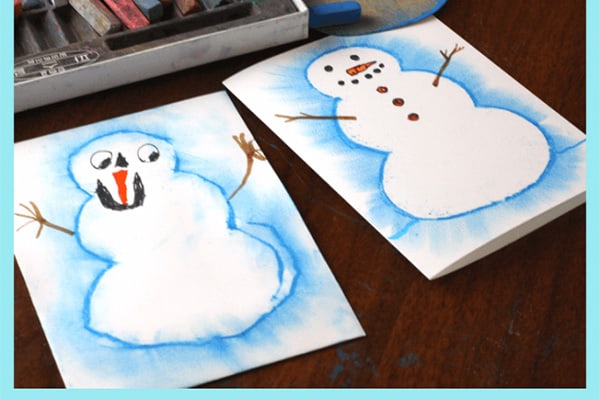 13. Snowman Fingerprint Craft from Saving You Dinero
Cute and fun, kids will love using their hands to create these fun and festive snowmen.
14. Snowman Christmas Ornaments from This Ole Mom
Using a spoon and some festive supplies from the craft store, these cute snowman Christmas ornaments make a great craft for the holidays.
Super cute and always fun to make, this slime is inspired by Olaf, a favorite for many children. Kids will love creating and playing with the slime.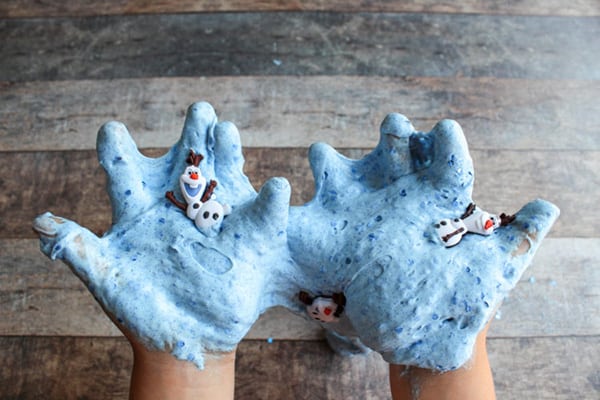 16. Snowman Wreath from DIY Candy
Kids will love creating their very own snowman wreath for winter or for the holidays. This fun winter craft idea is great for kids of all ages.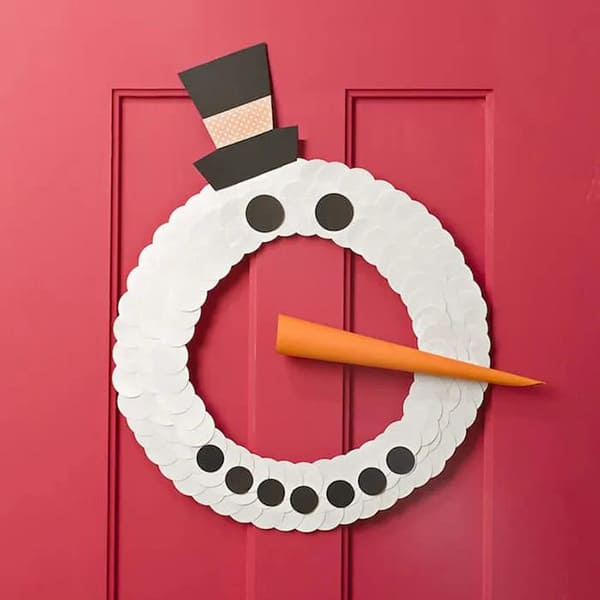 17. Snowman Art with Pointillism from Coffee and Carpool
Easy to make, fun, and educational, this snowman art has children creating art with pointillism.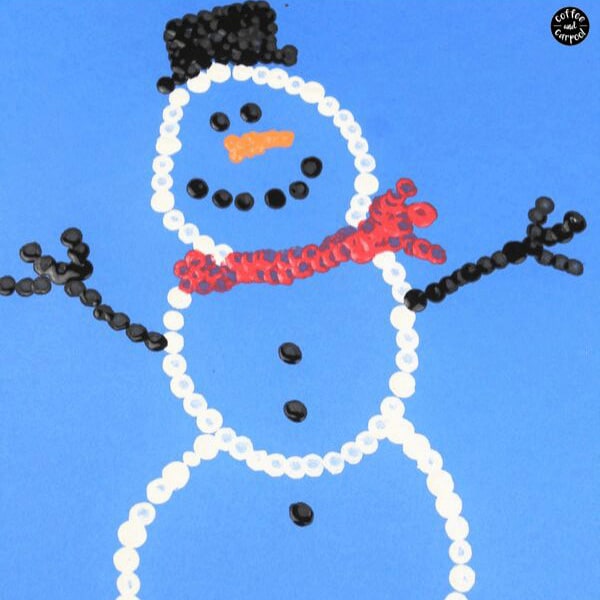 Children will love coloring their own snowman by following the printable instructions and ideas! This art craft will keep their imaginations going because they can do it more than once.
19. Snowman Footprint Craft from Munchkin Time
Kids will love using their footprints to create this cute snowman book activity. The craft is perfect for winter or for the holidays.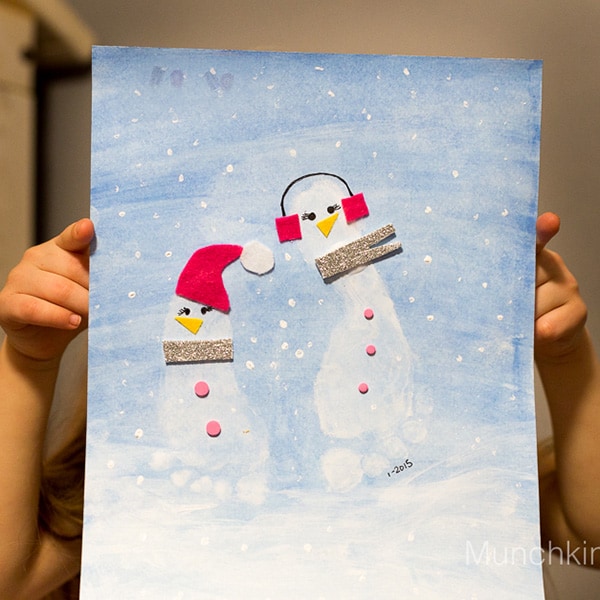 Perfect for the holidays, this fun and easy to make snowman keepsake ornament is a great gift for friends and family.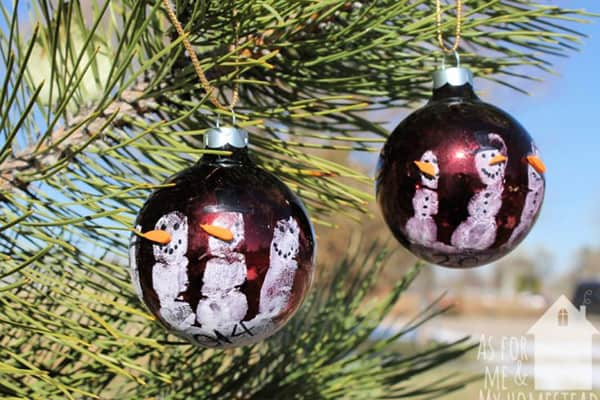 These paper snowman dolls are an easy paper cutting craft that can be used as holiday garland décor for your home.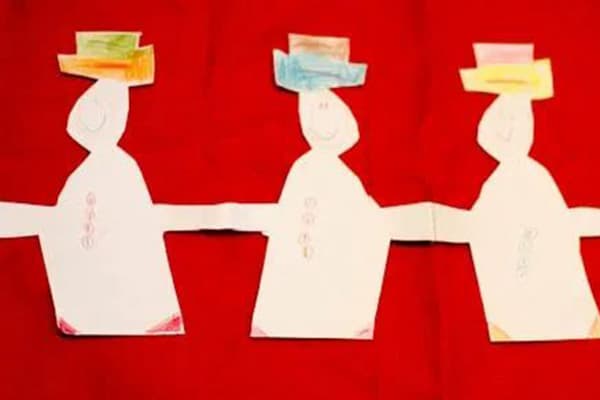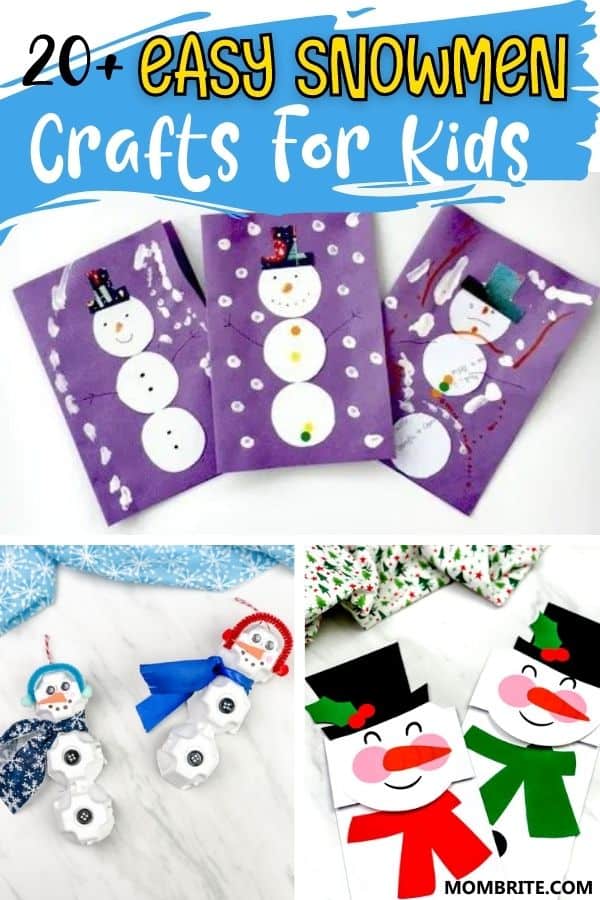 ---
MORE WINTER CRAFTS: