These creative winter polar bear crafts for kids will give you and your kids something fun to do in the cold months! They are simple and easy to do using items you probably already have at home.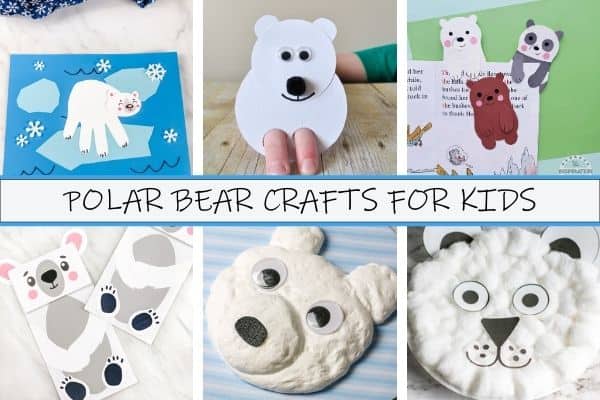 Winter polar bear crafts are always a fun way for kids to get busy and creative during those cold winter months.
When the weather gets cooler and the days get shorter, finding some fun crafts is always a great way to keep kids entertained and learning. Crafts make the perfect hands-on learning activity, and they can be so much fun.
These winter polar bear crafts for kids make the perfect creative craft to do during those chilly days when it's too cold to go outside. Not only will they be getting their hands dirty with the craft projects, but they will also be learning as they go.
Polar Bear Crafts for Kids
Cotton Ball Polar Bear Craft from Mombrite
Celebrate International Polar Bear Day (that's right, there is a day just to celebrate these adorable arctic animals) with this easy cotton ball polar bear craft.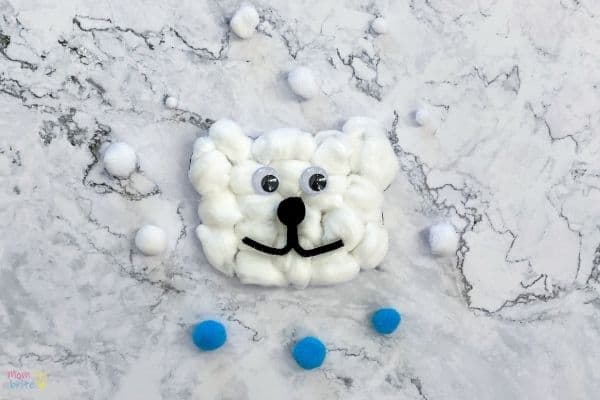 Paper Plate Polar Bear Craft from Mombrite
Super cute and fun for kids, this easy paper plate polar bear craft will make a great winter craft for the kids.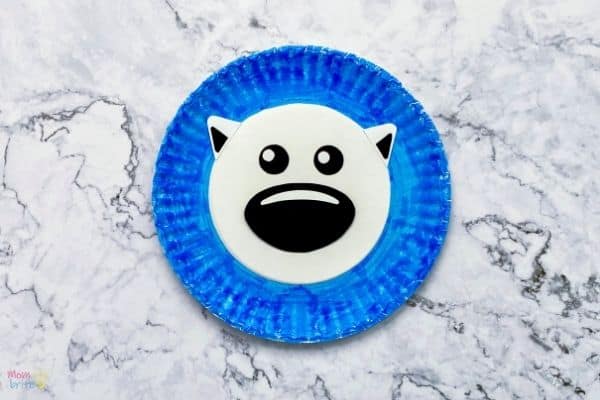 Polar Bear Handprint Craft from In the Playroom
Kids will love using their handprints to make this fun and creative polar bear handprint craft for winter.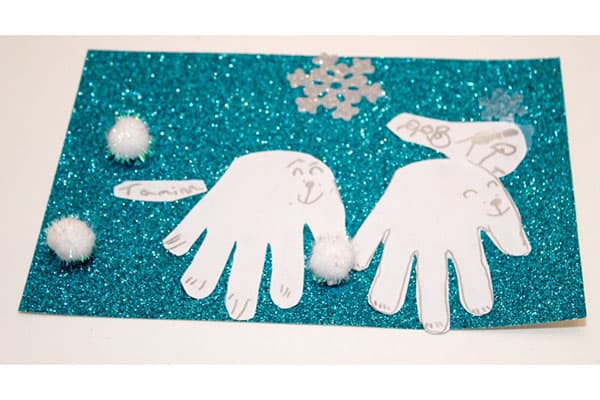 A cute kid's craft that is easy to make, this bookmark will help children keep their place in the favorite book.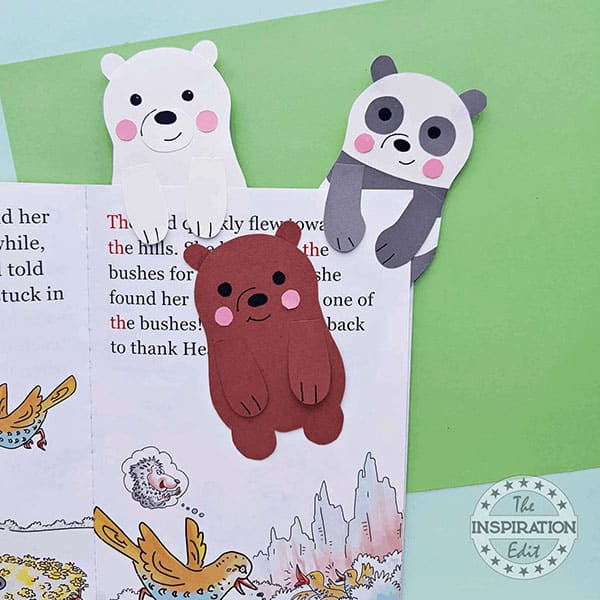 Using a paper bag, kids will love creating and playing with this cute polar bear puppet craft for winter.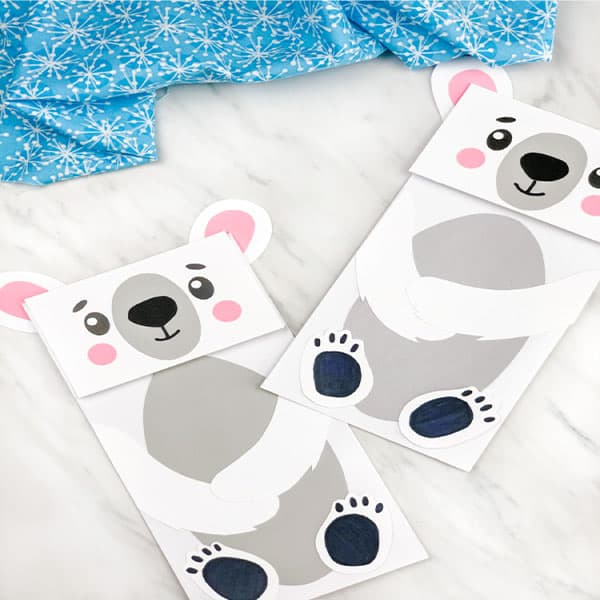 Another super cute polar bear craft for kids, this handprint craft is perfect for winter and fun for kids of all ages.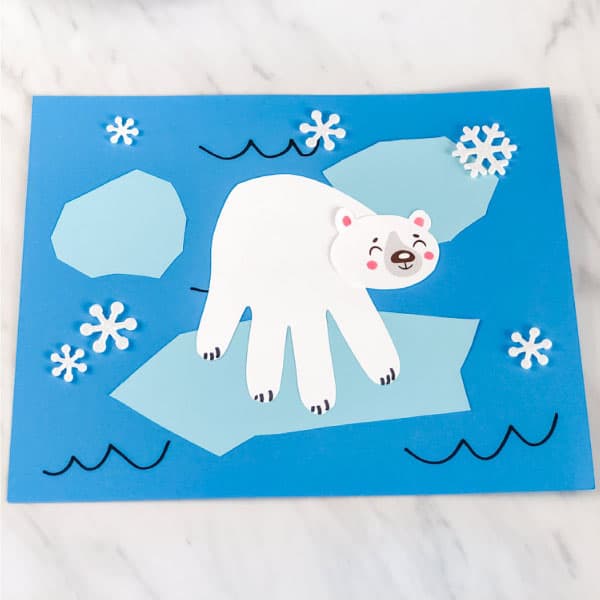 Kids will love making this fun paper plate. Dressed up with cotton balls for the fur, this cute little guy will be fun to make.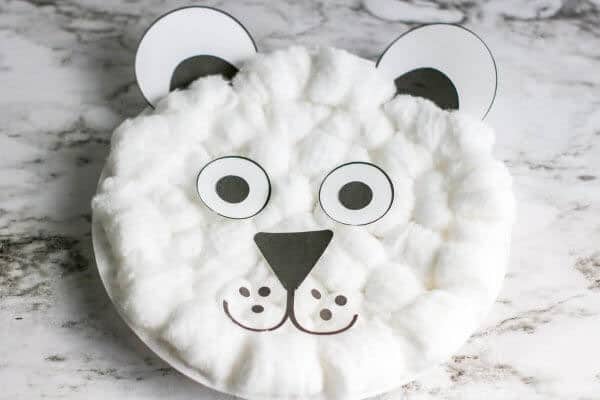 Similar to the puppet above, this polar bear puppet is a little different and fun to make. After made, the kids will love creating their own puppet show.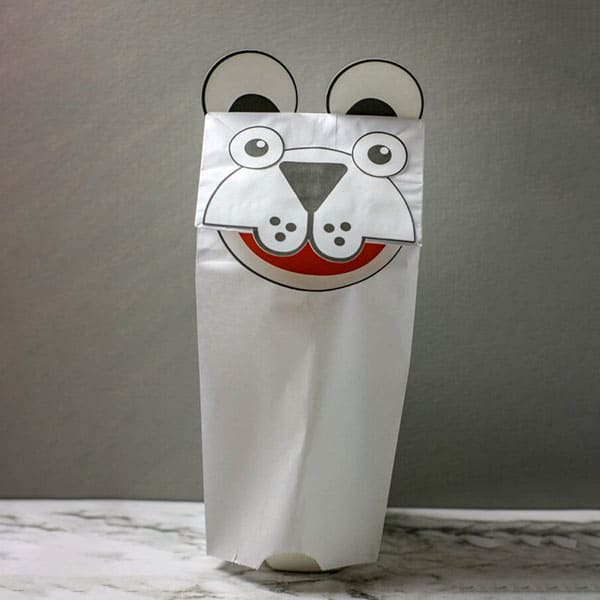 Using a newspaper and the template provided, this fun newspaper polar bear craft for kids is the perfect winter activity.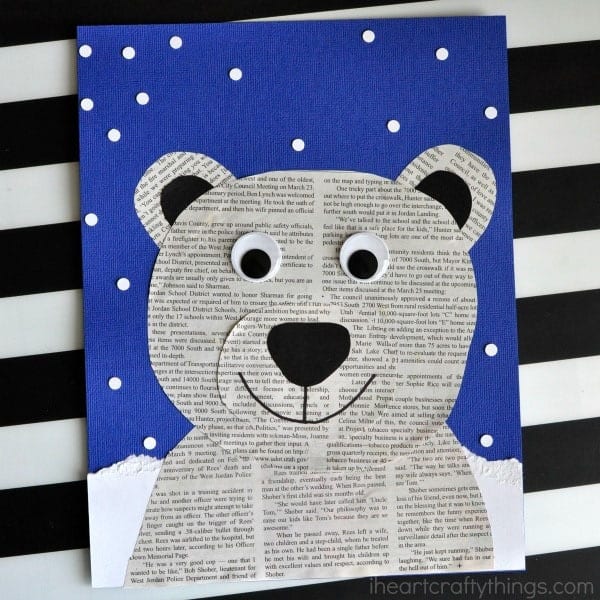 A fun winter project for kids, these polar bear finger puppets are cute and fun for kids to make and play with.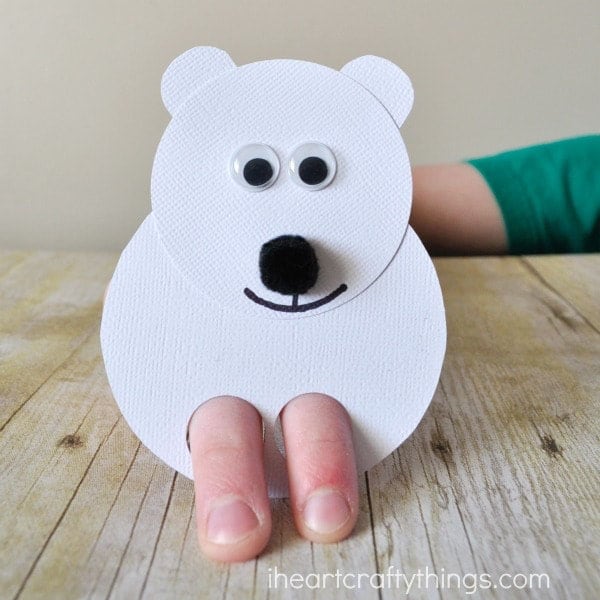 Kids will love making and wearing these polar bear masks this winter. It is perfect for pretend play and kids will have fun using their imaginations.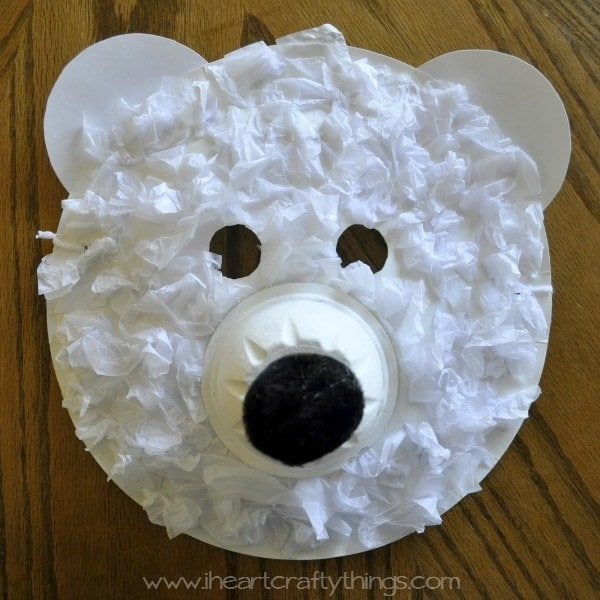 Adorable and colorful, this polar bear winter painting is a fun craft for kids to do as they explore different painting techniques.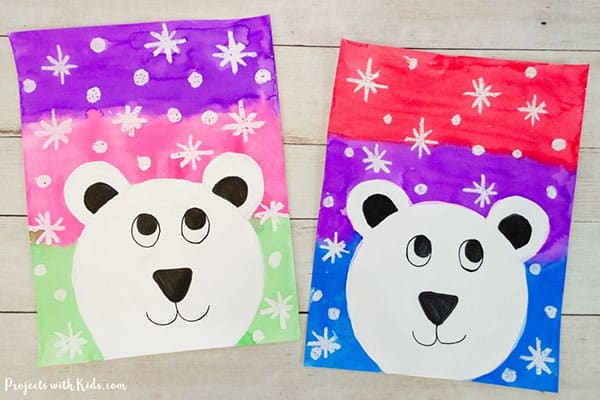 Kids will love painting these wooden pegs as they create a polar bear and other fun arctic animals.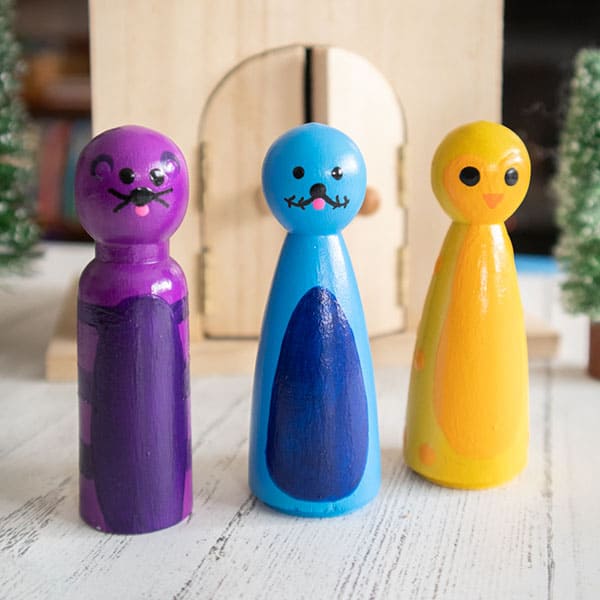 Slime is always a fun craft for kids and this polar bear slime is super cute. Easy to make, kids will love making and playing with this polar bear slime.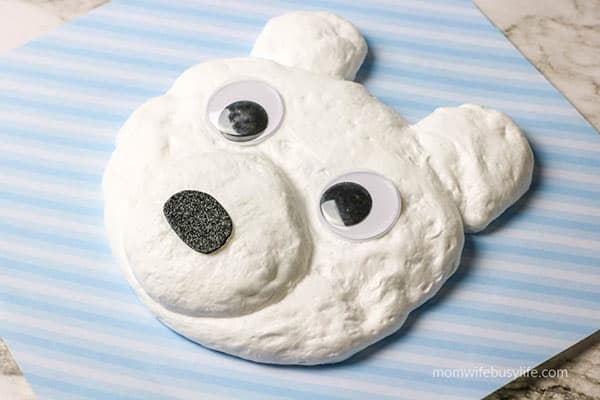 Popsicle sticks are always a fun option when it comes to crafts and these cute arctic animal crafts are sure to be a hit.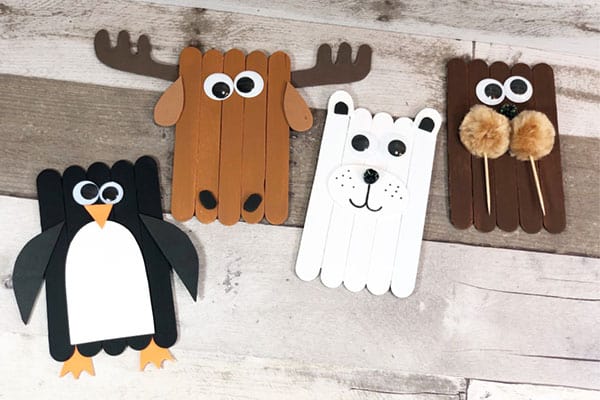 Super cute and easy to make, these polar bear decorations are a fun fingerprint craft that kids will love making.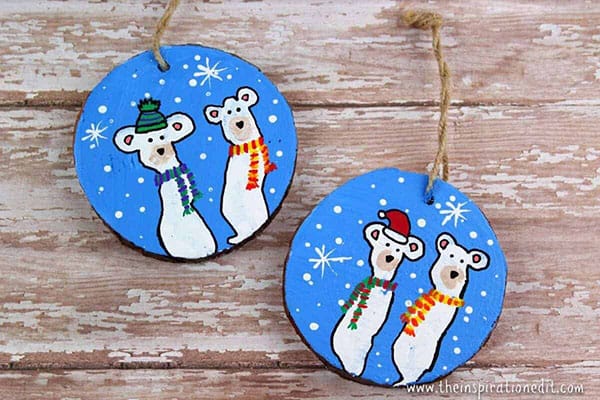 3D Marshmallow Polar Bear Craft from Mombrite
Not only will kids love making this marshmallow polar bear craft, but they will also love eating it afterwards!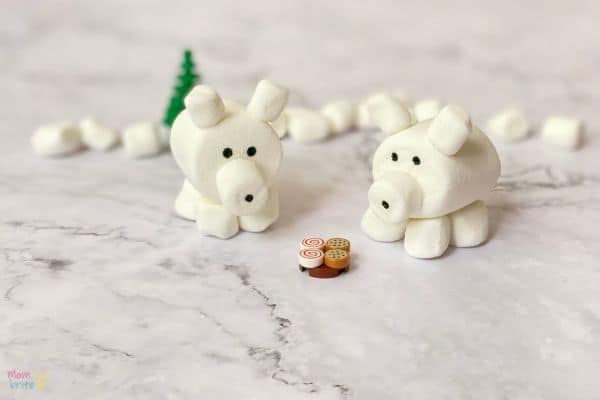 Have fun making these crafts with your preschoolers and elementary school kids all winter long!
---
Related Posts