Christmas handprint crafts are always a hit with the kids. And as a mom, I love doing these simple crafts because there are only so many holidays that you can do them with your kids before they are all grown up!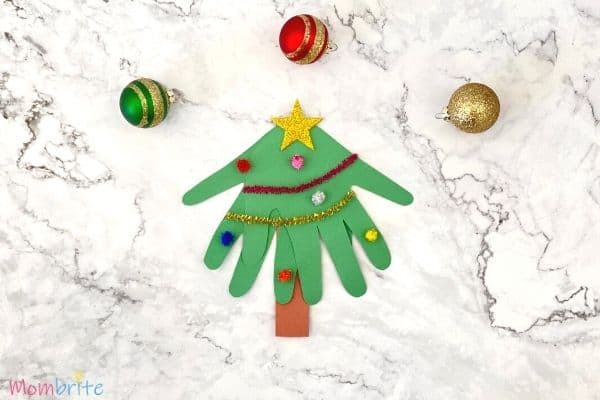 This adorable handprint Christmas tree craft is easy to make, and the kids will have so much fun decorating their own handprints. It's perfect for toddlers and preschoolers!
The handprint Christmas tree also makes a wonderful gift for the grandparents. They will enjoy this homemade Christmas decoration that they can hang on the wall every year.
How to Make a Handprint Christmas Tree
Materials:
Cardstock or construction paper (green and brown)
Pom-poms
Pipe cleaners
Star sticker
Pencil
Scissors
Glue stick
Instructions:
1. Trace your kid's handprint on a green piece of construction paper or cardstock paper. Repeat with the other hand.
2. Cut out the handprints.
3. Cut out a rectangle from the brown paper. This is the Christmas tree trunk.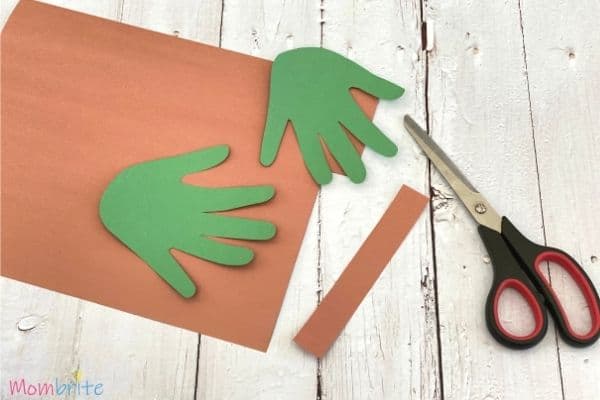 4. Fan the two handprints out with the fingers on the bottom. Glue the two handprints together.
5. Glue the handprints on the brown rectangle, leaving a section uncovered on the bottom.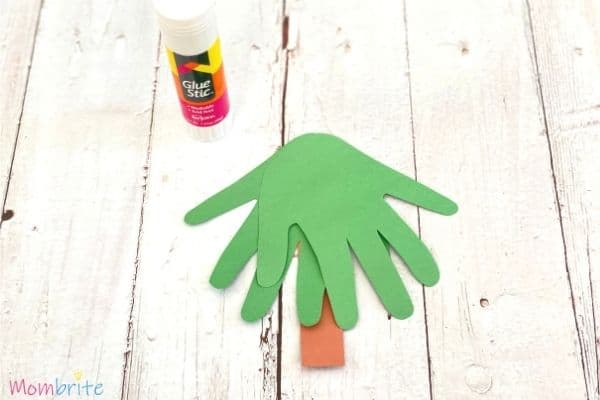 6. Decorate the handprints however you like! We glued pipe cleaners and pom-poms on the Christmas tree as ornaments.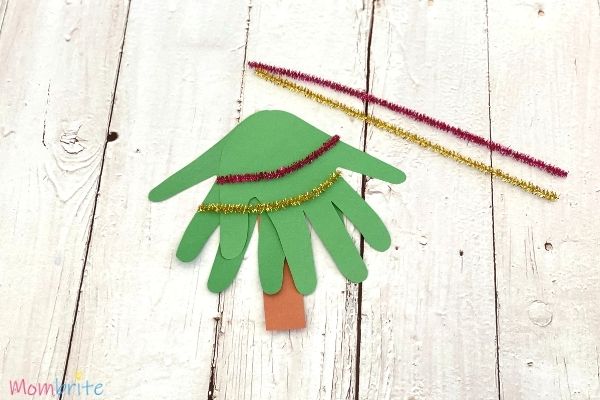 7. Stick the star on top of the tree. I left half of the sticker backing paper on the star so the part that is not on the handprint is not sticky.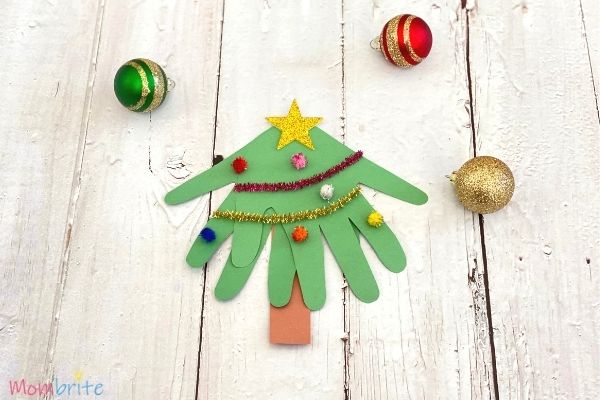 And that's it! You can glue it on a piece of cardstock paper if you wish and frame it for a nice Christmas wall decoration. If the handprints are small enough, you can even glue it on a blank card for a homemade Christmas card!
If you like this handprint Christmas tree craft, check out the handprint heart tree. My kids also really enjoyed piecing together their own Christmas tree snow globe and decorating the tree with pom-poms like this handprint Christmas tree!
---
MORE CHRISTMAS CRAFTS FROM MOMBRITE: