Your preschoolers will love this adorable winter cotton ball activity. This cute Cotton Ball Polar Bear Craft is great for kids who love artic animals.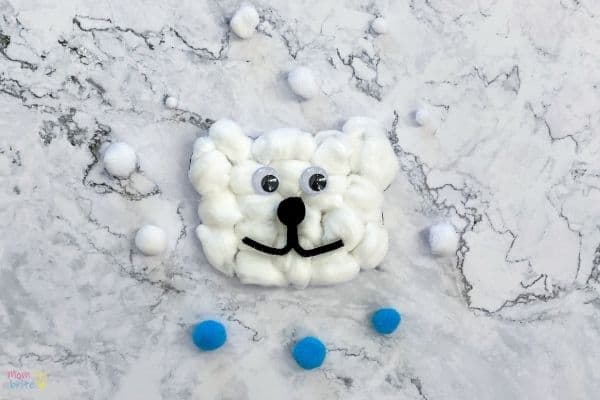 Did you know that there is an International Polar Bear Day? That's right, every year on February 27th we celebrate the existence of one of the most adorable arctic animals and bring awareness about the impact of global warming on sea ice, the polar bear's home.
Once you have watched a video of polar bear cubs, it's hard to imagine a world without these fuzzy creatures. So let's continue to spread awareness by making a cotton ball polar bear craft with our preschoolers and kindergarteners.
The cotton ball polar bear is nice and fluffy, with huge eyes and a big smile. And just like the other cotton ball crafts we have made, kids will have tons of fun gluing the cotton balls to the paper!
How to Make a Cotton Ball Polar Bear
Materials:
Cotton balls
Glue
Googly eyes
Black pom-pom
Black pipe cleaner
Instructions:
1. Download and print out the free cotton ball bear template.
2. Cut out the polar bear outline.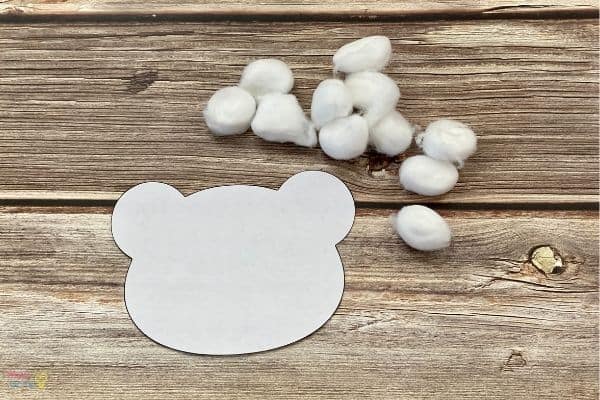 3. Glue cotton balls on the paper.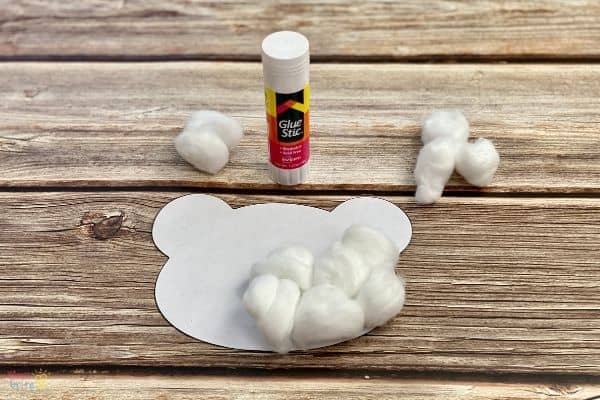 4. Trim the black pipe cleaner to the desired length.
5. Bend the pipe cleaner in half.
6. Curl the two ends of the pipe cleaner.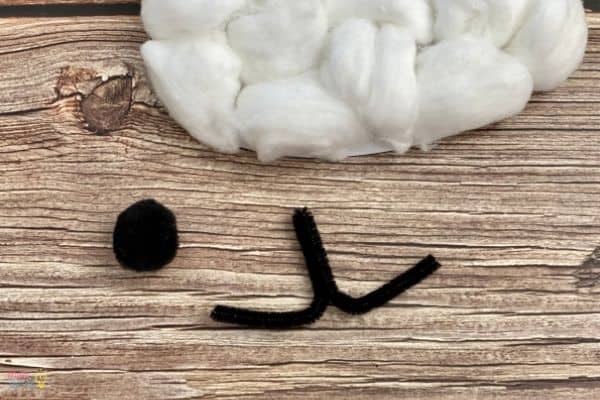 7. Carefully glue the pipe cleaner on top of the cotton balls.
8. Glue the black pom-pom on top of the pipe cleaner to make the nose.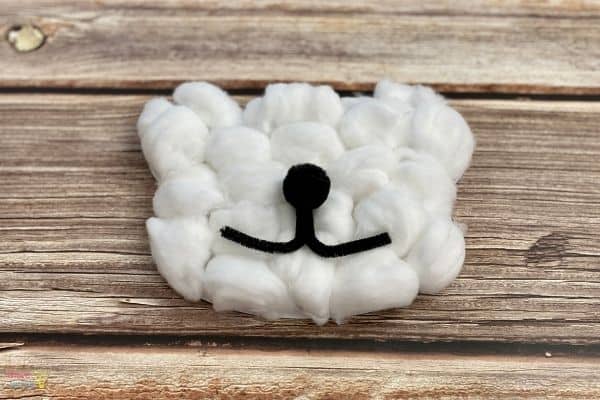 9. Glue the two googly eyes on the cotton balls.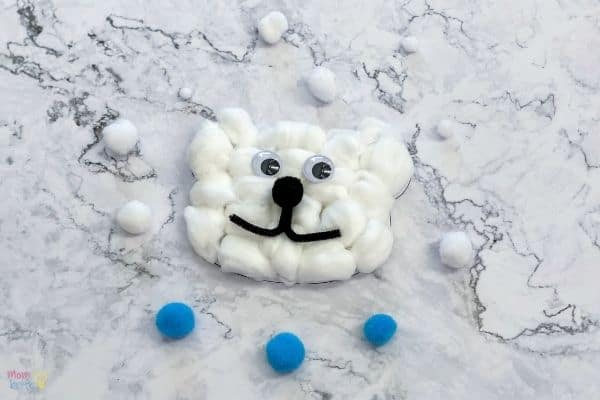 If you don't have pom-poms, pipe cleaners, or googly eyes at home, you can simply cut out the eyes, nose, and mouth from black construction paper. Feel free to let your kids use their creativity and make the polar bear face however they would like with materials around the house!
---
MORE WINTER CRAFTS: