Polar bears are so fuzzy and cute. They are definitely one of our favorite arctic animals! Your preschooler and kindergartener will love making this adorable polar bear craft for the winter.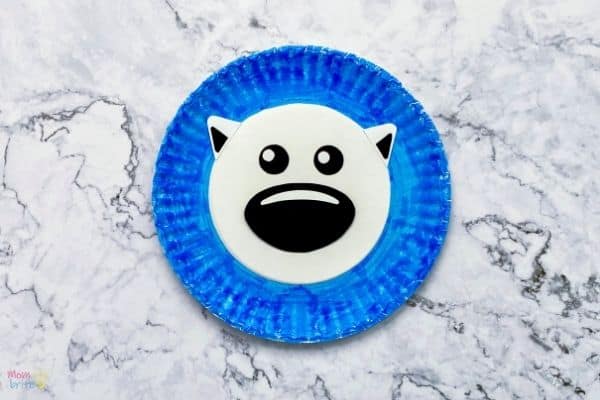 This paper plate polar bear craft is super easy to make, and you can even download the free template to complete the craft. Your kid can practice their scissors skills and practice fine motor skills by cutting and gluing the different parts of the polar bear.
How to Make a Paper Plate Polar Bear
Materials:
Marker or paint
Scissors
Glue
Optional: Black and white construction paper
Instructions:
1. Color the outer rim of the paper plate with a marker or paint. Feel free to use whatever color you like. We used blue so it looked like the polar bear was sticking its head out of the icy water.
2. Download and print the paper plate polar bear craft template.
3. Cut out each part. Another option is tracing the pieces on black and white construction paper and cutting them out. We did this here because our printer was running out of black ink so the polar bear was coming out too grey.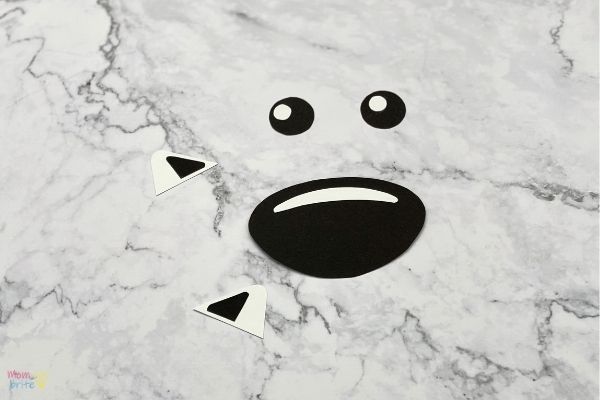 4. Glue the eyes and nose in the inner circle of the paper plate.
5. Glue the ears on the blue rim so that they connect to the inner circle of the paper plate.
Ta-da! Isn't this paper plate polar bear adorable? You can make multiple of them with all different colors, one for each child. Then hang them up around the house to get into the winter spirit!
You can also use them as Christmas decorations by coloring the outer rim red and green. If you have smaller paper plates, you can scale down the template when you print it and make paper plate polar bear ornaments by hanging them on your Christmas tree with a piece of string.
---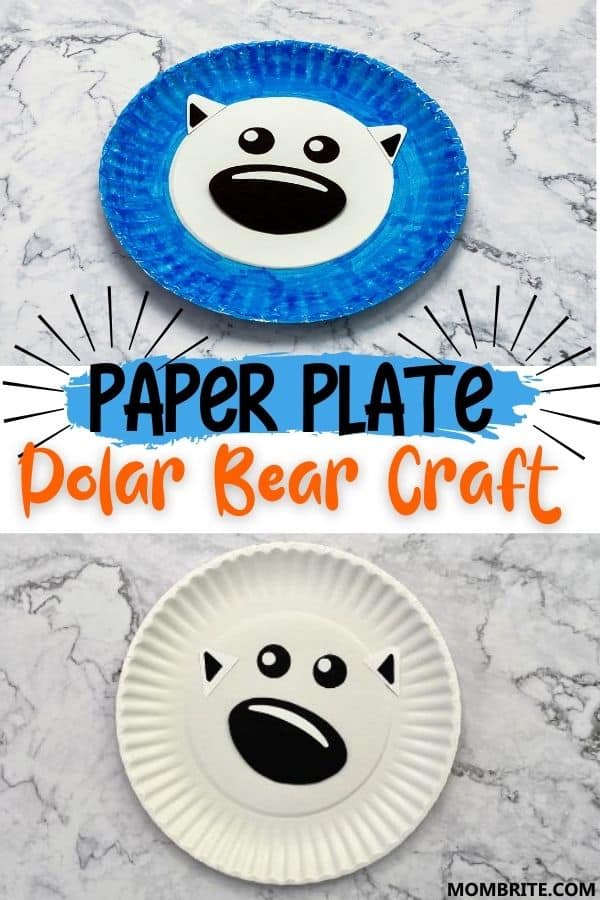 ---
MORE WINTER CRAFTS: