This easy-to-make handprint reindeer craft will keep your kids busy and get them in the holiday spirit! It makes a beautiful gift that grandparents will love.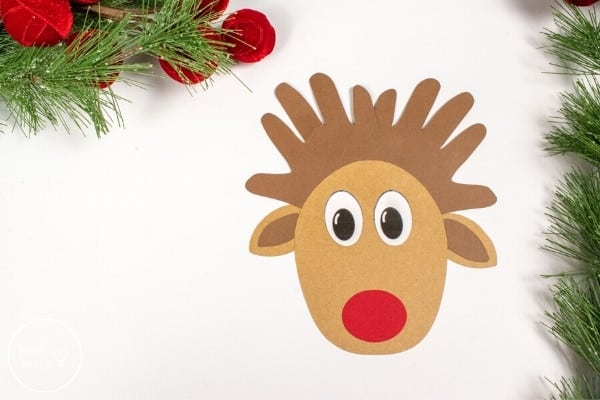 Christmas is a magical time of year. The anticipation and excitement that come with the approaching holiday season can sometimes be overwhelming, but it's also one of the most beautiful times of the year.
One way to preserve some of that magic for years to come is by making Christmas crafts with your kids! This reindeer handprint craft will make a wonderful gift for grandparents or other family members who live far away from home.
This Christmas reindeer craft can be done in less than 10 minutes with the free printable handprint reindeer template. That means you have plenty of time to make more crafts or spend extra quality family time together this season.
How to Make Handprint Reindeer Craft
Materials:
Cardstock or construction paper (red and two shades of brown)
Scissors
Gluestick
Pencil
Free printable reindeer template (click on the image at the bottom of this post to download)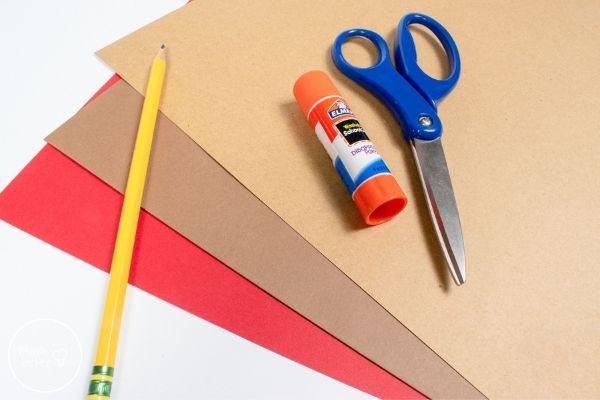 Instructions:
1. Place your child's hands on the darker brown paper. Trace the hands with a pencil and cut out the two handprints from the brown paper.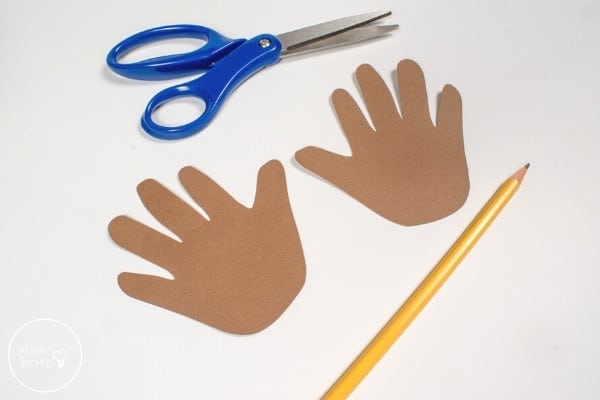 2. Download and print out the free reindeer handprint craft template.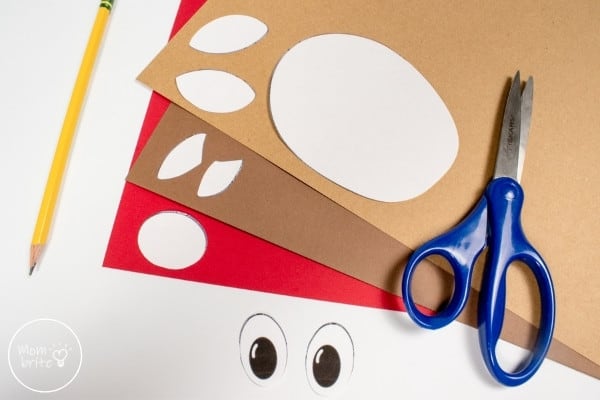 3. Cut out all the template pieces and trace them onto colored paper as shown. Cut out all the traced template patterns.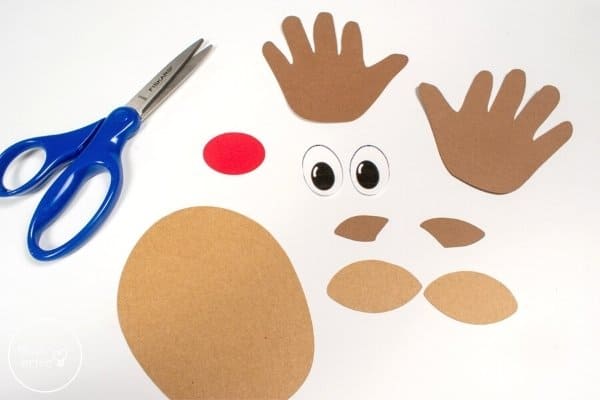 We used red paper for the nose because we wanted to make a Rudolph handprint craft. Out of all of Santa's helpers, Rudolph is definitely the most memorable one!
4. Place the two handprints so that the sections below the pinkies overlap each other and the thumbs pointing out. Glue the two handprints together to form antlers.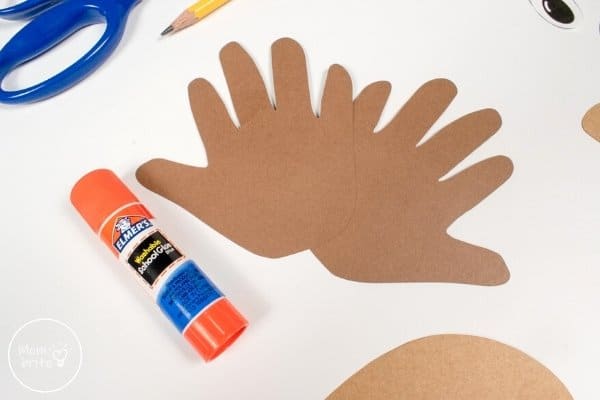 5. Glue head pattern to the middle of the antlers.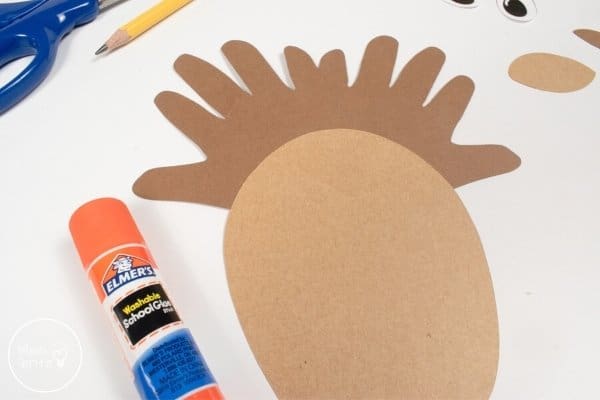 6. Glue the inner ears on top of the outer ears.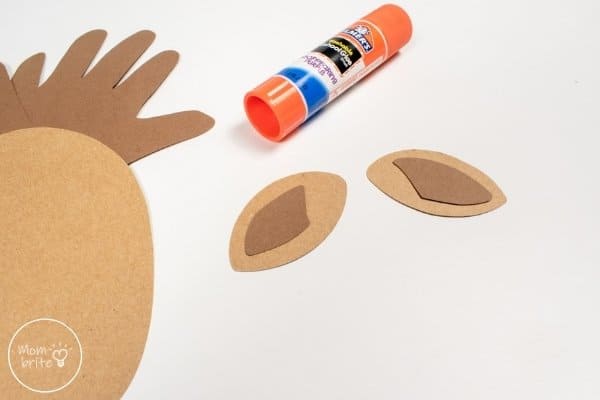 7. Glue the ears behind the head pattern, right under the antlers.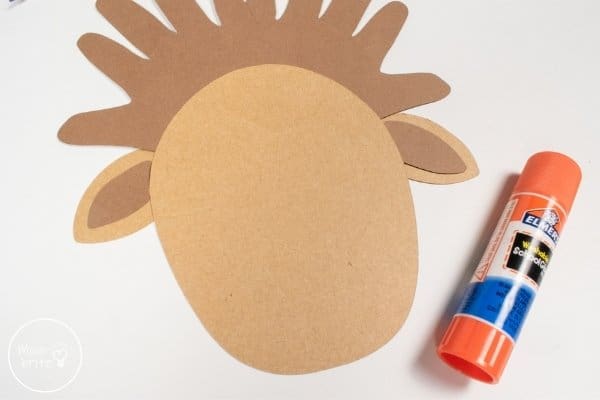 8. Finally, glue the red nose and eyes on the reindeer's face.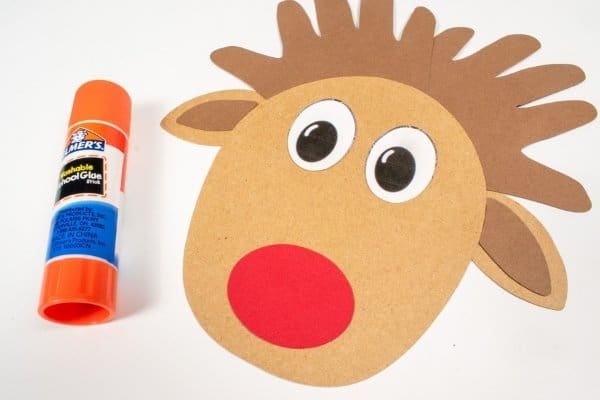 You are done with the handprint reindeer craft!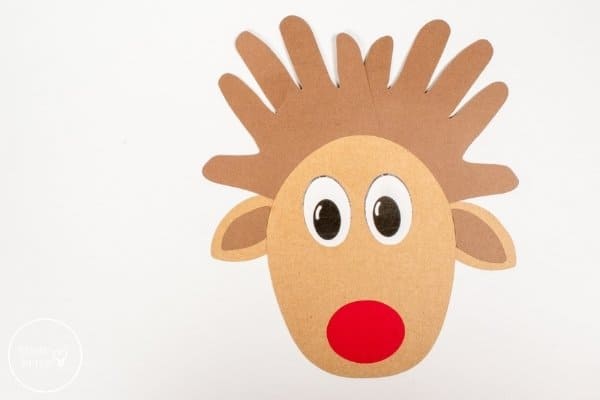 Handprints are a great way to preserve memories of how tiny your child's hands are when they are little. I hope you and your family have lots of fun making this reindeer craft together this Christmas!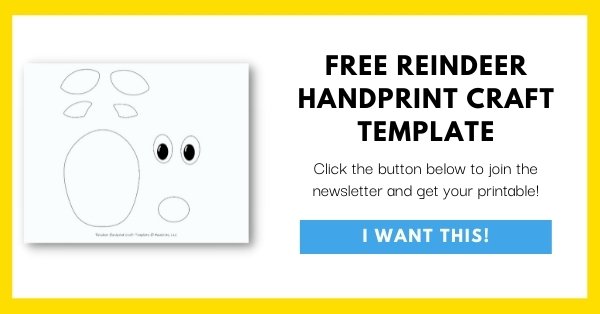 ---
RELATED POSTS: