Do you have a child who is ready to meet the jolly old man? Here's a simple Santa Claus handprint craft that your child can make this Christmas. It's fun, easy, and cute!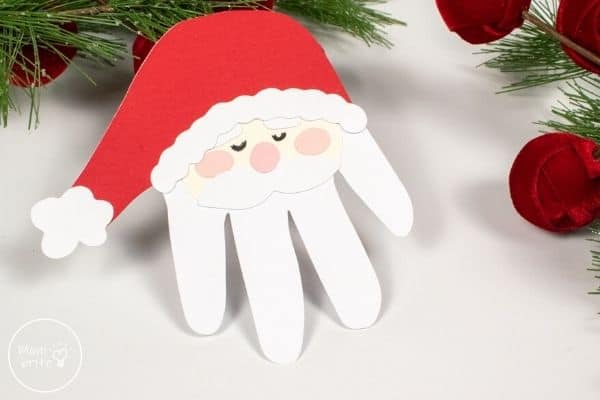 It's the most wonderful time of the year! Santa Claus is coming to town and we need to make sure our children are ready for him.
While you are busy setting up the Christmas tree and getting the house ready for the holidays, why not keep your kids busy with this easy Santa Claus handprint craft?
The children will love using their own handprints to make the Santa craft. They can also customize their Santa Claus by drawing different facial expressions with a black marker.
Christmas is a time for family, joy, and memories. We love to keep our children's handprints forever with Christmas crafts. Make this year extra special with this Santa handprint craft that you can cherish forever.
How to Make Santa Handprint Craft
Materials:
Cardstock or construction paper (red, white, and your choice of skin and cheek colors)
Scissors
Gluestick
Pencil
Black marker
Free Santa handprint craft template (click on the image at the bottom of the post to get your printable)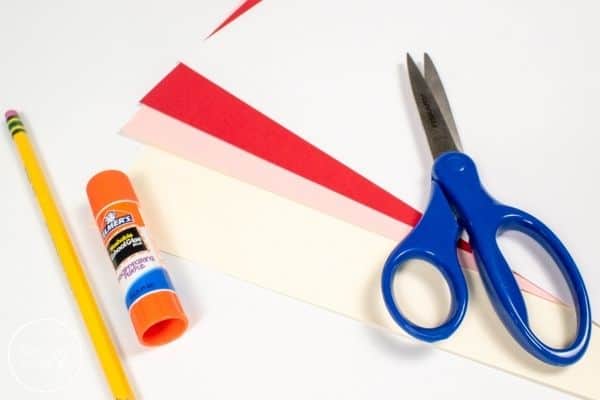 Instructions:
1. Place one of your child's hands on a piece of white or red paper. Trace the outline of the hand with a pencil.
Since we want the handprints to be identical, you can stack the two pieces of paper and cut the handprint out of the two pieces of paper at the same time with scissors.
The other option is to cut the traced handprint out of one piece of paper, trace the hand pattern on the other piece of paper. Then cut the traced hand outline out.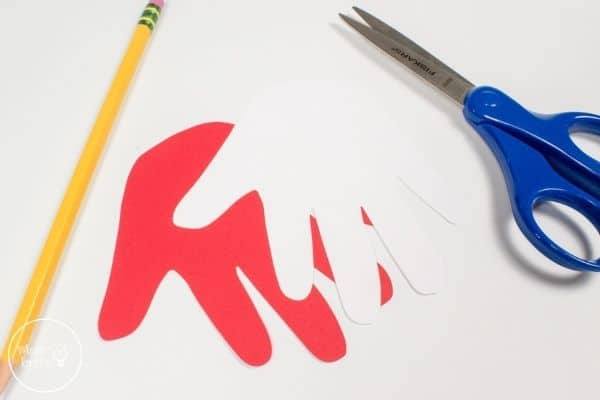 2. Download and print out the free printable Santa handprint craft template. Cut out all the template pieces, and then trace them onto colored paper as shown. Cut out all the traced template patterns.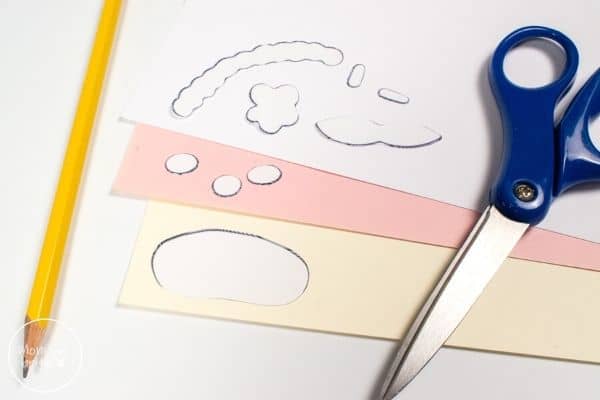 3. Cut the finger side off the red handprint as shown. Glue the two handprints together.
Discard the red fingers.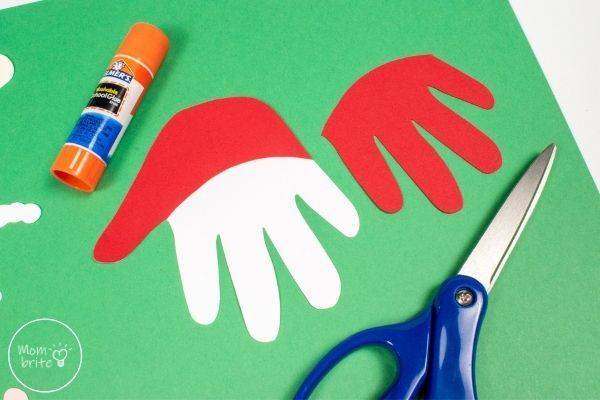 4. Glue the face pattern below the hat.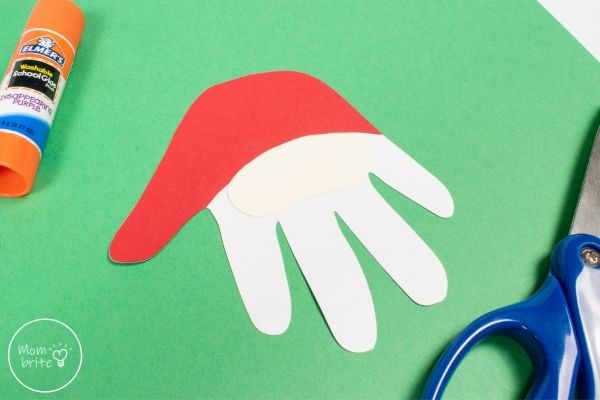 5. Glue the white trim and pompom to the hat.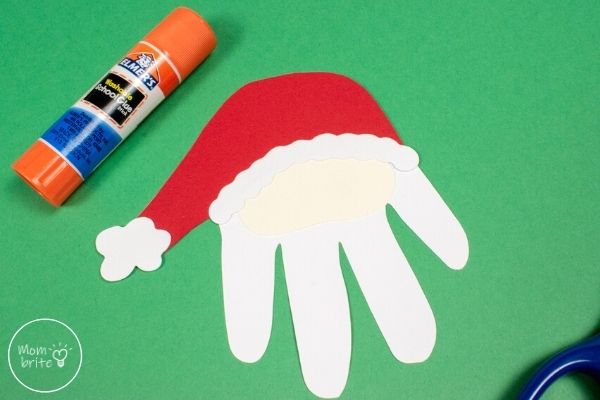 6. Glue mustache, cheeks, nose, and eyebrows on the face as shown.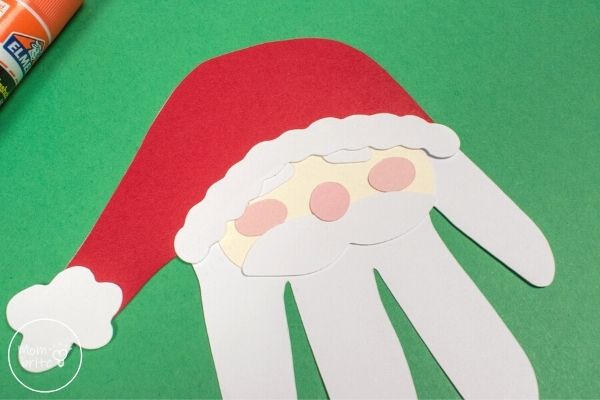 7. Draw eyes on the face with a black marker. Feel free to make your Santa happy, sad, sleepy, or whatever expression you would like!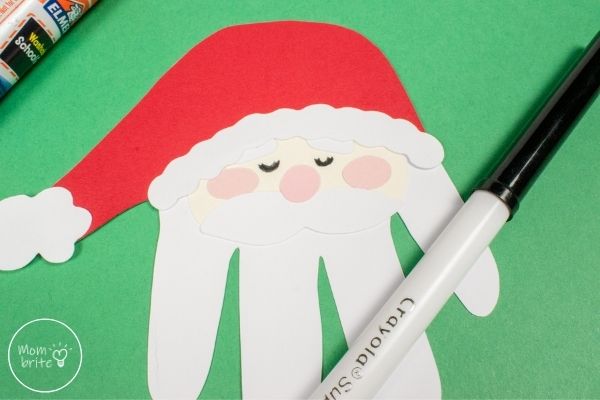 You've completed the Santa Claus handprint craft!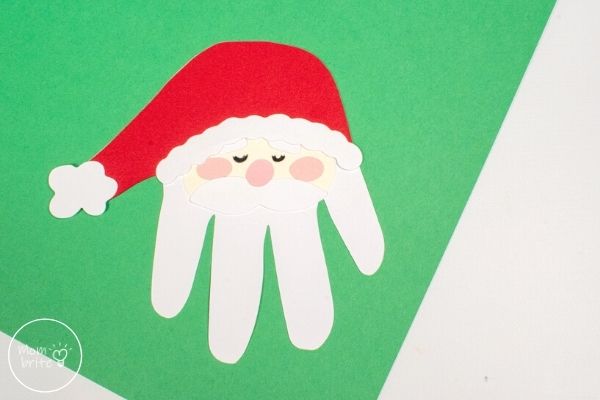 Whether or not your little one still believes in Santa, I think this handprint craft is a fun activity to do around the holiday season.
You can write on the back of the paper and give the Santa craft to a loved one as a DIY Christmas card. Or you can even punch a hole at the top of the Santa hat and hang this craft on the Christmas tree as an ornament!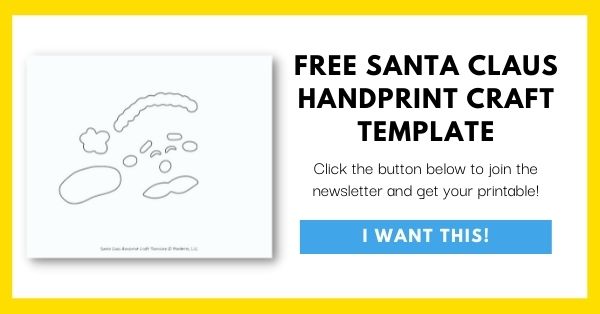 ---
Related Posts: