Download and print these free gingerbread man templates and coloring pages to make amazing holiday-themed crafts with your kids.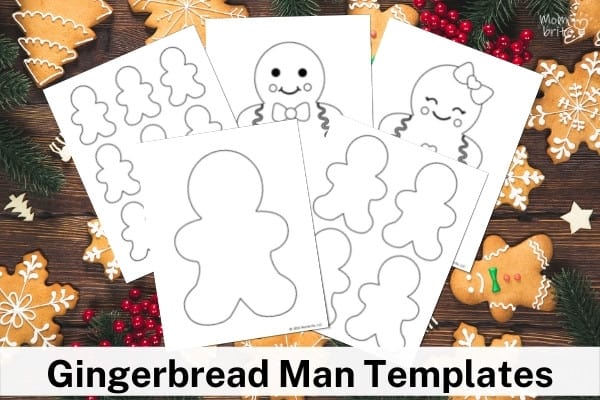 Christmas is a great time for creating and crafting, especially when it comes to all things gingerbread!
Today we have some fun ideas for how to make creative crafts and activities that your kids will love with these free gingerbread man templates.
Included in the PDF download are also gingerbread man coloring pages that your kids will enjoy coloring and decorating.
There are so many ways to explore with these gingerbread men and women templates, so let's get started!
How to Use the Gingerbread Man Templates and Coloring Pages
To use the gingerbread templates and coloring pages, you'll want to download the PDF, save it to your computer files, and print it out on your printer.
Please note that these gingerbread people templates are for personal and classroom use only. If your friends and family would like the file, please send them over to this post for their own copies.
Large Gingerbread Man Outline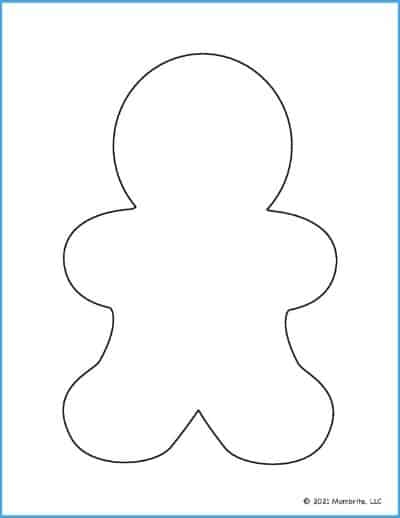 Medium Gingerbread Man Template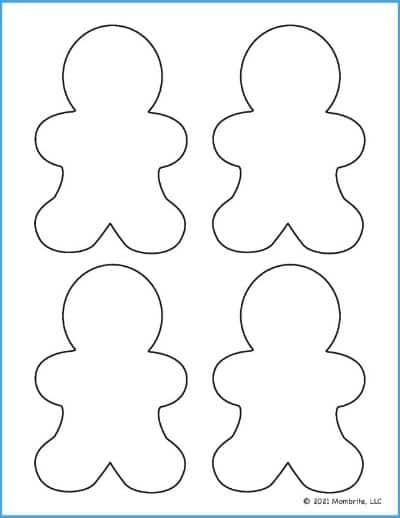 Small Gingerbread Man Template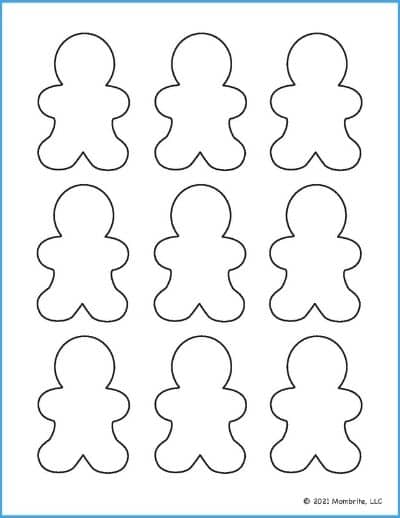 Gingerbread Man Coloring Page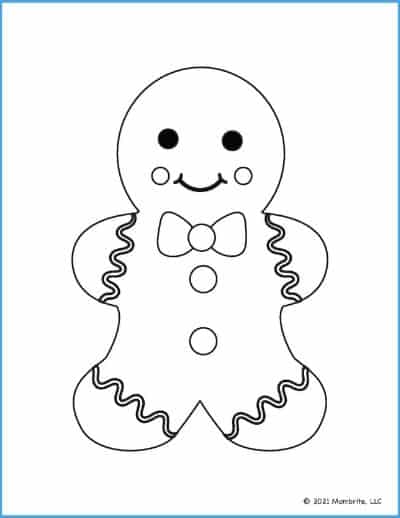 Gingerbread Woman Coloring Sheet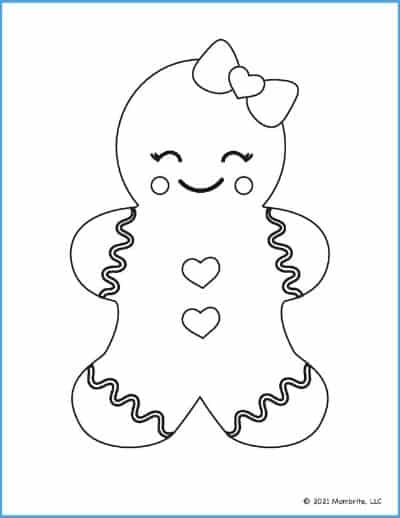 Gingerbread Man Craft and Activity Ideas
There are so many ways to use these templates, from using it as a play dough mat to a printable coloring sheet, to accompany Christmas cookie baking, and even along with a homeschool lesson about the holidays!
Gingerbread Man Playdough Mat
This download is perfect for kids who love playdough! All you need are some colorful cookie cutters, the gingerbread man template, and some play dough.
Print out the PDF on white paper or cardstock then laminate the pages so the playdough won't stick. Cut it out so it's ready to use with your play dough mat.
Make a batch of fresh play dough or buy some at the Dollar Store and let kids create their own gingerbread man! Add a bow tie, hair bow, candy buttons, or even cute Christmas outfits. The ideas are endless!
Christmas Gingerbread Theme Printable Coloring Sheets
This is a great printout for the younger and older kids. Just print out the outline and let them get creative with glitter, crayons, or even watercolor paints.
It's also great for using along with an educational homeschool lesson about Christmas, gingerbread men, and baking.
Counting with Gingerbread Men
For this activity, print the templates on brown cardstock or printer paper and use a Sharpie to write numbers on them. Write the number in both numerical and word form for younger kids who are learning to recognize numbers and older kids who are learning to read.
Provide candies like peppermints, pom poms, or Christmas-themed buttons for the kids to use to match the number on the gingerbread man.
Christmas "Cookie" Exchange
This can be used as a fun activity for a holiday party, Sunday school class, or even a family night! Print out the templates on cardstock and cut them out. You'll want to use the medium or small gingerbread man templates so the kids can decorate several different cookies to exchange.
Let each child decorate their gingerbread man with whatever festive cutouts they want, enough for each class member.
After everyone is finished let the kids exchange their gingerbread men "cookies" with the other members of the class similar to a Valentine's Day party. When they're done they'll have lots of unique cookies that represent their friends! They can take them home, or you can use them for teaching activities.
Celebrate the season with the whole family with this gingerbread man template download from Mombrite! There are so many ways to play with it you're bound to come up with some ideas of your own.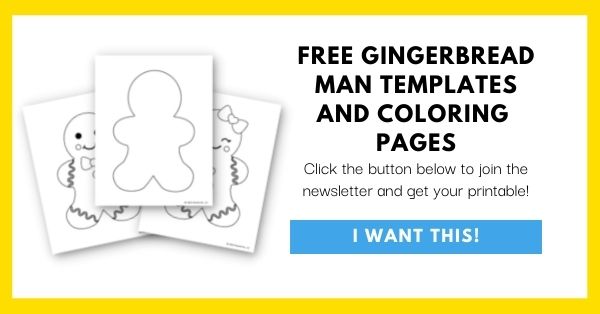 Let us know how you decide to use this template in the comments below or on our Facebook page! You can also spread a little Christmas cheer by sharing it with friends and family.
---
YOU MAY LIKE: