Download Christmas tree templates of different sizes and styles to bring the magic of the holidays into your home. Save money with these free printable templates for your Christmas crafts and decorations.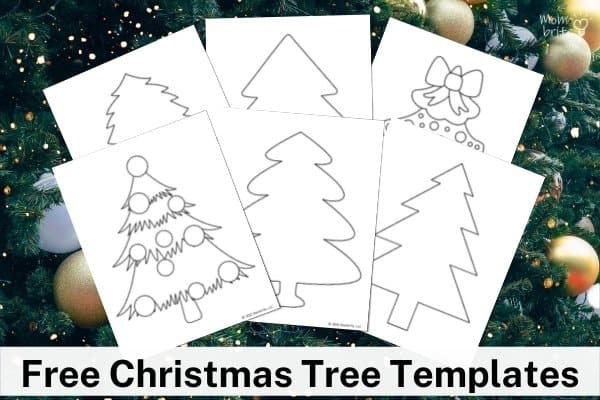 'Tis the season to make memories and have fun!
This Christmas season, celebrate the holidays with some creative ideas that feature everyone's favorite tree – the Christmas tree!
Christmas trees are so unique to each household, but they are all sparkling works of art. To help spread cheer, I have created free printable Christmas tree templates that you can use for all your Christmas and winter holiday crafts.
Below you'll find previews of all the templates as well as fun family ideas for using them.
Christmas Tree Template Craft Ideas
This free Christmas printable can be used in so many ways. It's perfect to use for activities at home, in the classroom, and even at holiday parties! I can't wait to see what you come up with!
Here are some fun ideas to get you started:
Christmas Tree Banner
Print the Christmas tree shape on cardstock, printing out enough shapes to represent your family or as many as you need for across your mantle. Let each person in the family decorate their tree. When everyone is done, use a hole punch to add holes to the tops and thread festive ribbon through the holes. Now you have a handmade decoration that will be cherished for years to come!
Family Christmas Card Holder
Print and cut out two tree templates. Decorate their tree with colored pencils, crayons, markers, etc. String the trees on a ribbon, leaving one at each end with plenty of room in the middle for hanging Christmas cards. Use colorful clothespins to attach the Christmas cards you receive to make a one-of-a-kind family Christmas card display.
You can also use jute and wooden clothespins to give your project a farmhouse feel. The great thing about this project is you can match the ribbon or string and colors to your personal Christmas decorations and use the cardholder year after year!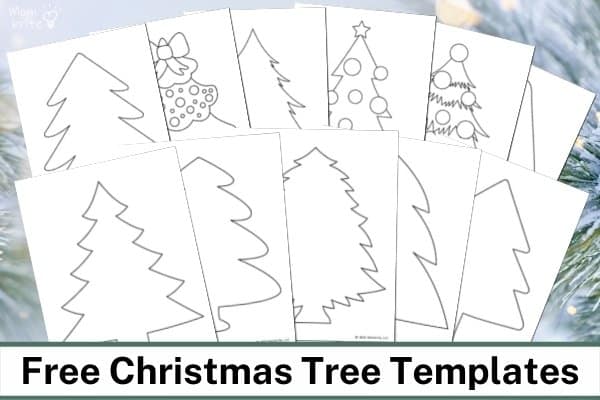 Christmas Tree Ornament
On thick cardstock, print and cut out your tree templates on your printer. Let each classmate or friends decorate their tree with colorful pieces of tissue paper, buttons, beads, sequins, and glitter glue to create an ornament for them to take home and hang on their Christmas tree.
This also makes a great gift to put in the mail to loved ones who live far away. Make sure your child signs and dates it on the back!
Christmas Tree Letters Matching Game
For this project, you'll need 26 copies of the Christmas tree template. Print them on green-colored cardstock so they will be sturdier and festive. Trim the tree shapes, then carefully cut each one in half from the top to the bottom. Print the capital letter on the left side and the lowercase on the right side.
Once they're done, you may want to laminate them so they can be used year after year. Put the Christmas tree alphabet in a decorative basket and let your child match them up as a holiday-themed game!
Christmas Tree Templates
The Christmas tree templates are all in one 8″x11″ pdf file that may be printed on any standard home printer or at your favorite copy store.
Scroll to the bottom of the post for your printable Christmas tree template document.
Free Printable Christmas Tree Template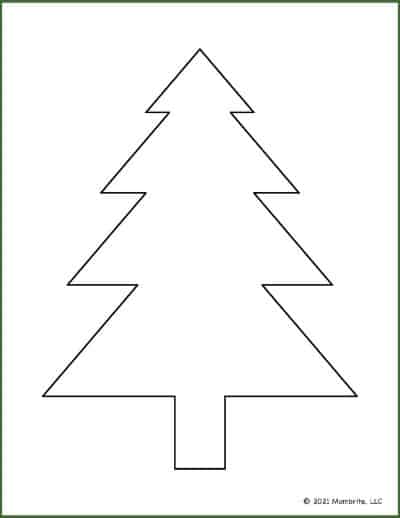 Simple Christmas Tree Template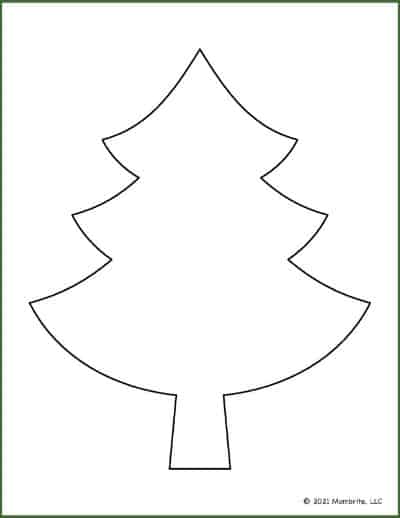 Printable Christmas Tree Template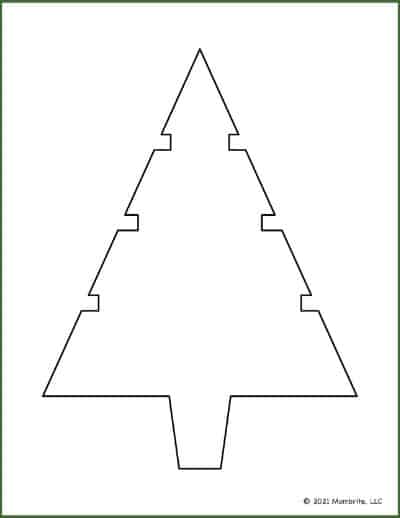 Classic Christmas Tree Outline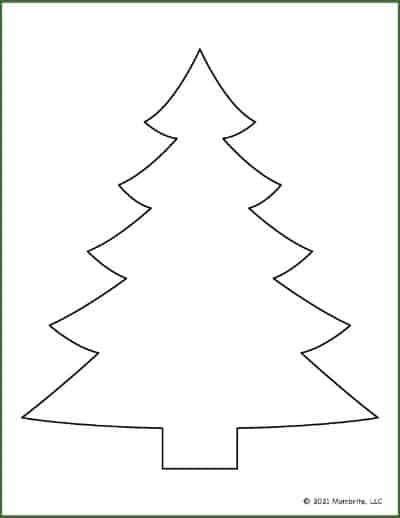 Basic Christmas Tree Shape Large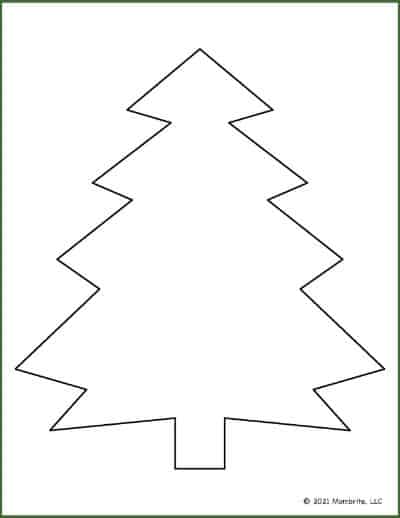 Rounded Christmas Tree Template
Simple Christmas Tree Outline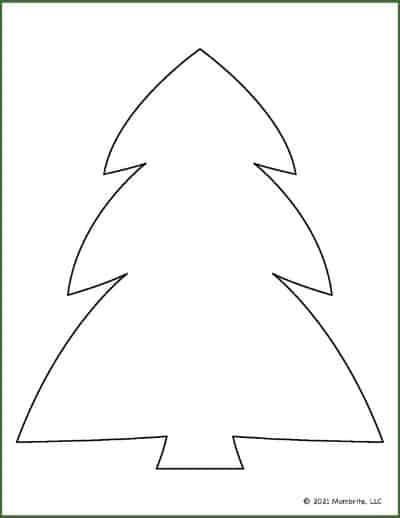 Free Fir Christmas Tree Template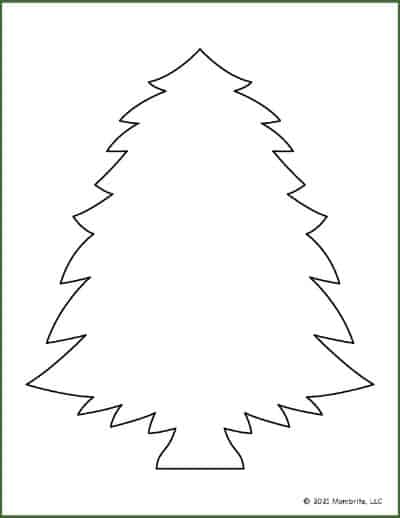 Blank Christmas Tree Template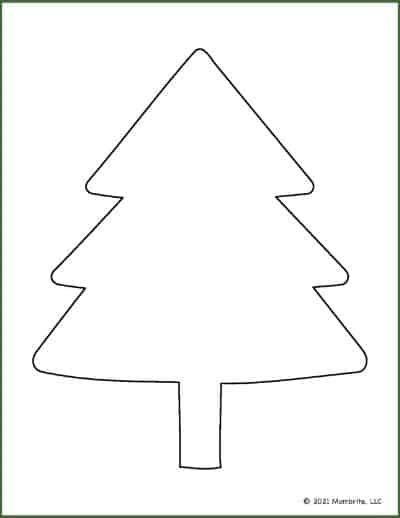 Classic Xmas Tree Shape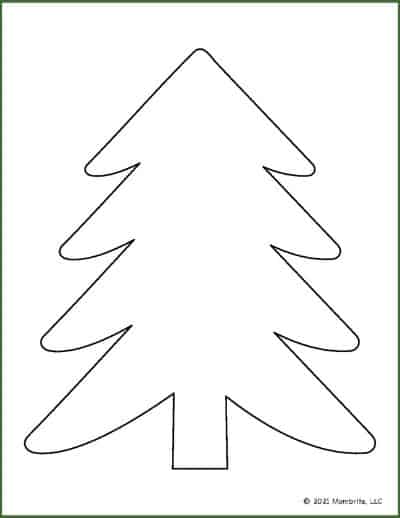 Fir Christmas Tree Template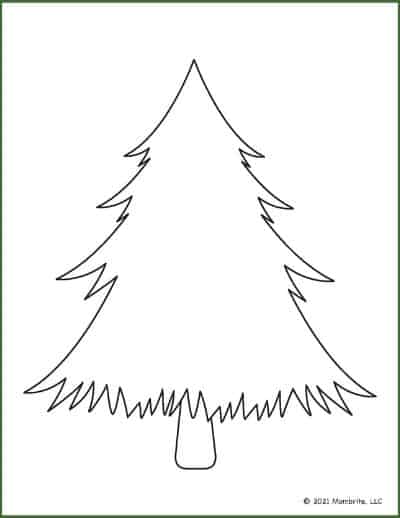 Christmas Tree Coloring for Children Template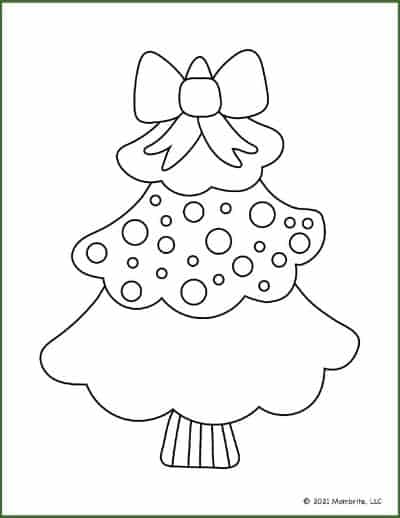 Free Coloring Christmas Tree Template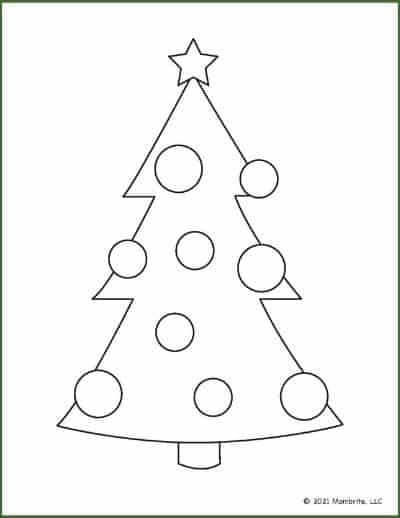 Christmas Tree Printable Coloring Page Template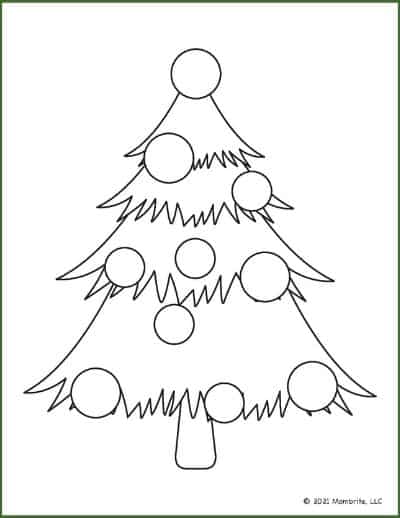 Simple Christmas Tree Craft Pattern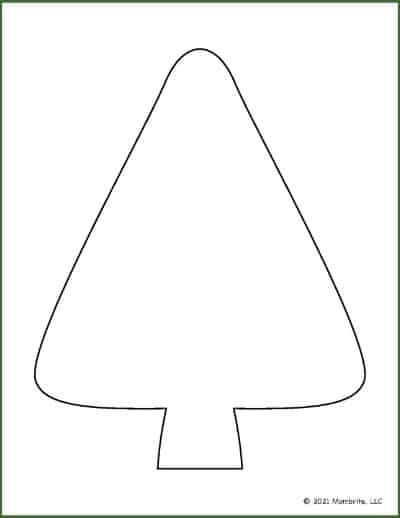 Don't be afraid to get creative with the Christmas tree templates. There are so many ways they can be used for crafts, learning, and decorating. How will you use them? Leave a comment and let me know!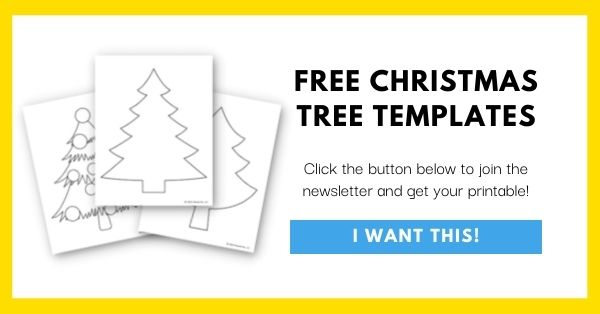 ---
YOU MAY LIKE: