Here is a beautiful and decorative free printable Christmas Tree Countdown Calendar that you can use to keep track of the days leading up to Christmas.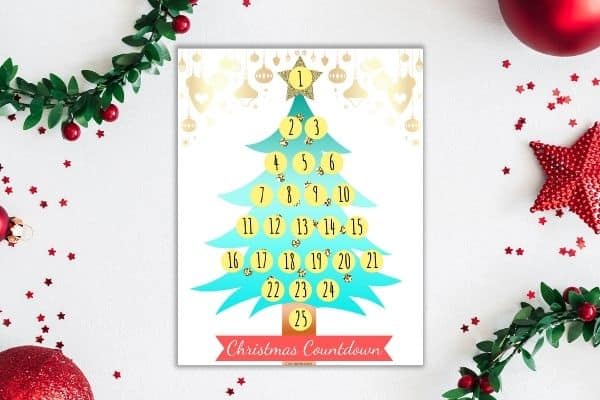 Christmas is coming! What's a better way to countdown the days until Christmas than with a Christmas Tree Countdown Calendar. The advent calendar is my favorite way to keep track of time because it feels like Christmas is just around the corner.
There are so many choices of Christmas advent calendars out there. Last year, my son got a LEGO advent calendar and my daughter got a Farm World advent calendar. Both of them were fun to open every day, but at the end of the holiday season, we were left with miscellaneous LEGO pieces and animal figurines we didn't know what to do with.
This year, we are going to keep it simple with this free printable Christmas countdown calendar. There is no need to spend money on expensive advent calendars when you can print one every year and start a beautiful family tradition.
Printable Christmas Tree Countdown Calendar
This free Christmas tree calendar printable is simple and easy to use. All you have to do is download it, print it out (I recommend cardstock paper), and hang it on your wall by December 1st.
You can decide what your kids will use to cover each number every day. You can use pom-poms, stickers, or just have your child cross out the number in the circle with a marker.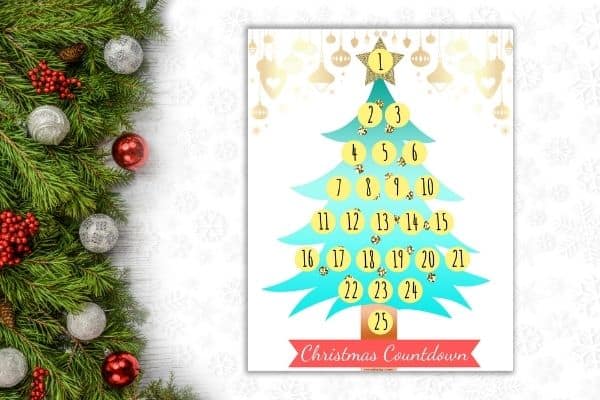 If you want to make it reusable, you can print the Christmas countdown calendar out on cardstock and laminate it. You can even glue it to a magnetic board and use colorful magnets to mark the days.
Your kids will love counting down the days to Christmas and feeling the excitement as they get closer to Santa's arrival!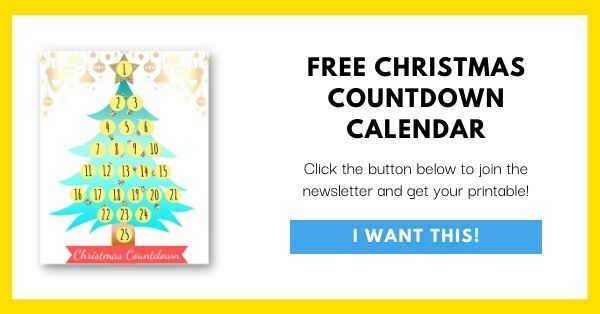 ---
Related Posts: