I have to admit it. The Elf on the Shelf and I have a love-hate relationship. I love seeing how excited my kids are every morning, trying to find the Elf and seeing what he is up to. But I hate remembering to move him every night after the kids have gone to bed, and coming up with last-minute ideas of what to do with the Elf.
So this year, I am going to get more organized! Having a planning calendar (you can download a free one below) full of fun Elf on the Shelf ideas takes a lot of stress out of finding a new place to put the Elf at night. I also included a blank calendar for you below in case you want to rearrange the silly Elf on the Shelf ideas or come up with some of your own!
Fun Activities for Elf on the Shelf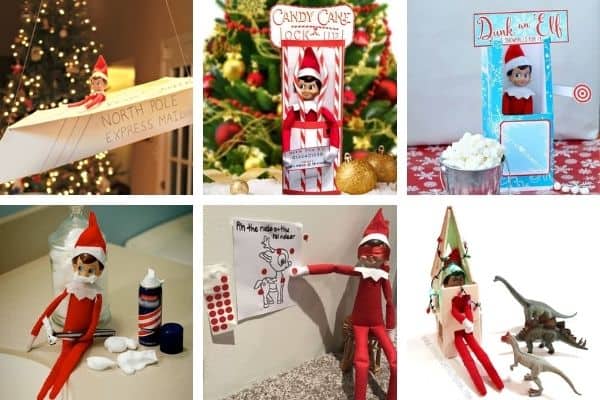 3. Dunk Tank
4. Shaving Elf
5. Pin the Nose on the Reindeer
6. Elf Held Hostage by Dinosaurs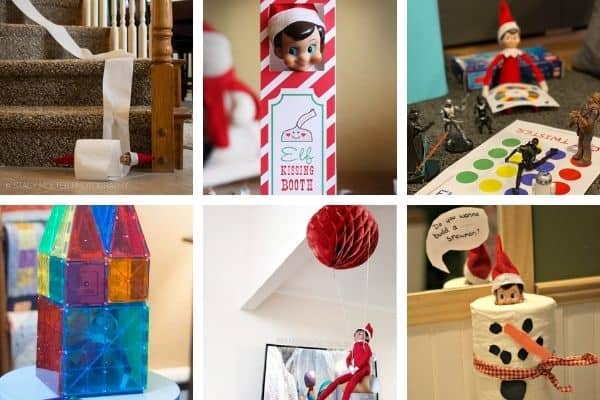 7. Elf "Rolled" Down the Stairs
10. Elf Making Himself at Home
11. Elf on a Swing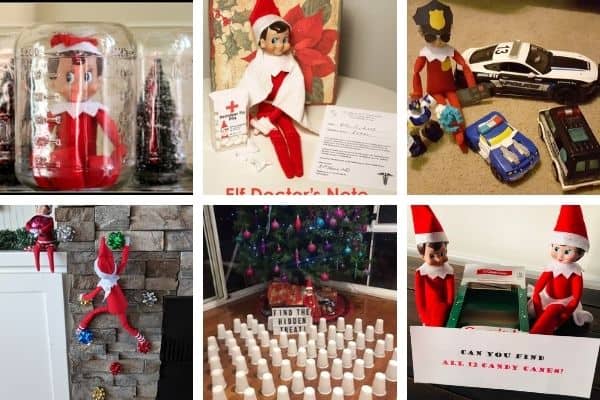 13. Snow Globe Elf
18. Candy Cane Hunt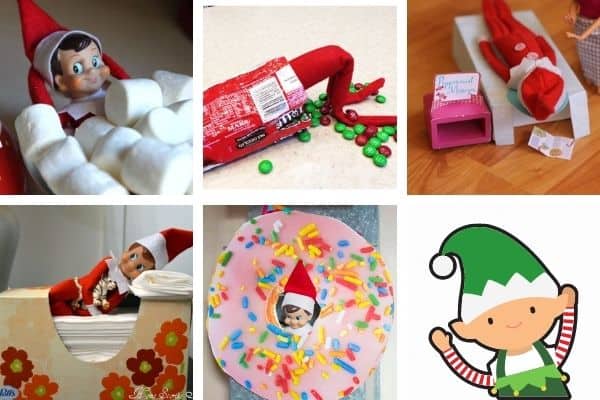 20. Marshmallow Bath
21. M&M Thief Elf
24. Can't Resist the Donut Elf
Missed a day? It happens to busy moms like us. If you forget to move the Elf one night and need to come up with a good reason fast, here are several great ones to choose from!
Free Printable Elf on the Shelf Adventures Calendar
I hope you like the fun Elf on the Shelf ideas listed above! I put them all into a calendar so that there is a plan for the Elf every day in December leading up to Christmas day. How exciting! I can't wait to see the kids' faces when they find the Elf doing such silly activities every day.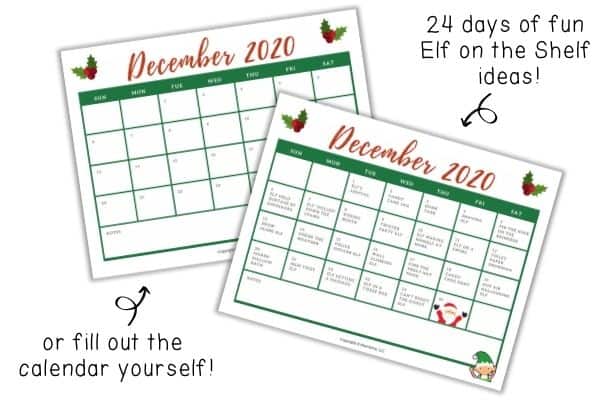 I also included a blank calendar in case you want to fill it out yourself with your own ideas. The possibilities are endless!
Simply fill out the form below to grab your free printable Elf on the Shelf ideas calendar!
---
FOR MORE CHRISTMAS FUN, CHECK OUT: