These shamrock templates are perfect for crafts, cutouts, coloring, and even fun activities with your kids! They come in large, medium, and small sizes.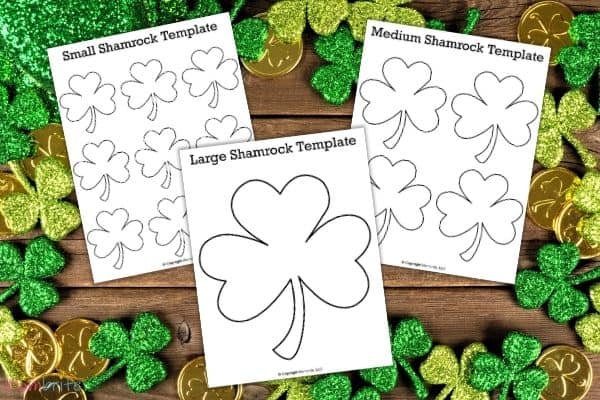 Kids love holidays! They're a fun time to celebrate and spend with the family.
As the major winter holidays begin to leave us, we move into the spring holidays. One major holiday coming up is St. Patrick's Day, which means lots of shamrock activities with your kids.
With these free printable shamrock templates, you can easily create fun crafts, use them as part of science experiments, or simply color them with colored pencils or markers. The shamrock templates come in large, medium, and small sizes so you can choose the one best suited for your needs.
Shamrock Craft Ideas
In case you need some ideas for these shamrock templates, here are some great ones you can do with your kids.
1. Decorate the shamrock templates
Print out shamrock templates (find below) for your kids to decorate. If they're old enough to use scissors, let them cut out their own shamrock shape to fine-tune their motor skills. Bring out different colored markers and glitter for your kids to decorate their shamrocks with. Encourage them to be creative in doing this!
2. Stamp Shamrock
For this craft, cut out a shamrock template for your kids to use and use masking tape to lightly stick it to the middle of another paper. Next, give them stamps that have to do with St. Patty's day or leaves and nature and have them stamp around the template. Then remove the shamrock template by carefully peeling off the tape from the paper. This will leave an outline of the shamrock at the end and silly stamps all around it!
3. Fingerprint Shamrock
Decorate a shamrock template with finger painting! This will be unique to your children and a cute little decoration. Fingerprint art always makes a great keepsake that you can treasure forever.
4. A Shamrock Scavenger Hunt
Hide tiny templates of shamrocks in your yard. Have your kids go out and search in the grass for the hidden shamrocks. You can even give them a magnifying glass to use and a prize for finding the shamrocks. Great for getting your kids outside to explore and have fun!
Free Printable Shamrock Templates
Here are the shamrock templates included in the download. To prevent copyright infringement, I have included my logo as part of the images. My logo will NOT be part of the download.
All the templates are printable on regular printer paper size 8.5″x11."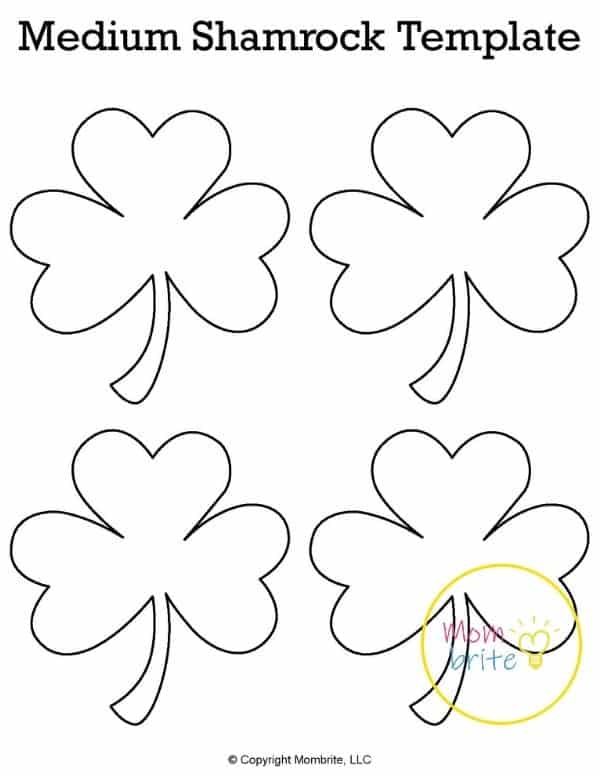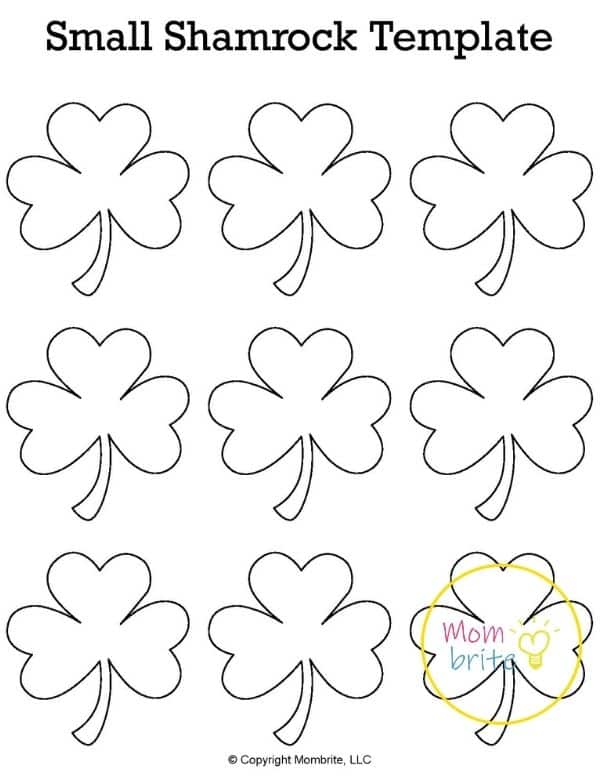 Fun Facts About Shamrocks
Before we go, here are a few fun facts about shamrocks that you can tell your kids.
Shamrock means "summer plant".
St. Patrick made the shamrock famous.
Shamrocks only have 3 leaves, while 4- leaf plants are clovers.
Shamrocks stand for good luck and are used in Irish Weddings.
Cows, horses, bunnies, and more animals eat shamrocks since they are high in protein.
---
Related Posts