Kids of all ages will love exploring space with these fun, outer space coloring pages. Print as many of these free space and rocket coloring sheets as you want and let your kids' imagination soar!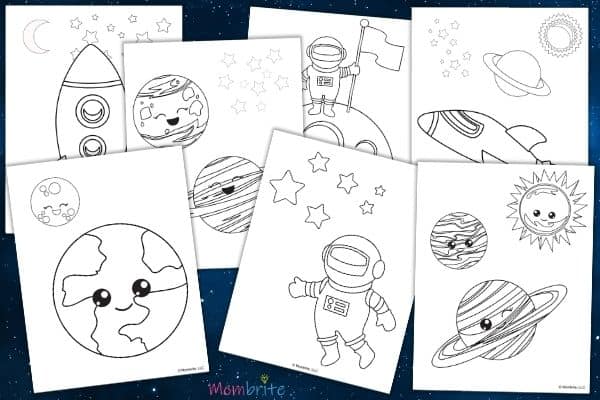 Do you have a future astronaut or rocket scientist in your home? Your kids will love these free printable outer space coloring pages! Prepare for taking off into lots of out-of-this-world fun!
Kids love to color, and it's a wonderful thing. Coloring allows children to express their creativity while thinking outside the box. Coloring is a fun activity for kids, but it is also very important when it comes to a young child's development. Besides, there's nothing more exciting, than a new, fresh box of unopened crayons.
Benefits of Coloring for Kids
Coloring is important in the development of fine motor skills as well as focus and hand-eye coordination. When a toddler or preschooler practices his or her coloring skills, they are also developing their fine motor coordination. The action of holding a crayon and coloring strengthens tiny hand muscles while using a life-long skill. Little ones will have improved handwriting when they practice holding a crayon. Children learn how to properly hold a writing utensil.
It's so great to see your child having fun, while also growing and changing developmentally. Taking the time to color inside the lines teaches young children patience and focus. So allow your little one to color these outer space coloring pages all they want! Trust me, your child's kindergarten teacher will thank you later. Educational lessons that involve coloring are great ways to ensure your child is prepared for school.
By coloring a sheet or picture, young minds are also gaining exposure to new colors. Kids learn vital components for reading, writing, and even math using the skills necessary for color identification. When identifying new colors, a young child depends on visual skills such as scanning and paying close attention to detail. A great way for students to practice color identification is through coloring by number activities and matching games. Once your child learns the colors, play with mixing colors to make new creations.
Free Printable Space-Themed Coloring Pages
Having your kid color is not just a boredom buster for a rainy day. Coloring brings endless opportunities for both learning as well as playing! Simply download and print these outer space coloring pages and you are good to go!
If your child is an aspiring astronaut, talk to him or her about what an astronaut does and how they walk on the moon as they color the astronaut coloring pages.
If your child is an aspiring rocket scientist, talk to him or her about how rockets launch into space with the rocket coloring pages.
And if your child loves our solar system, use this chance to discuss the moon, stars, and planets with your child.
The free printable outer space coloring pages include:
An Astronaut Floating in Space Coloring Page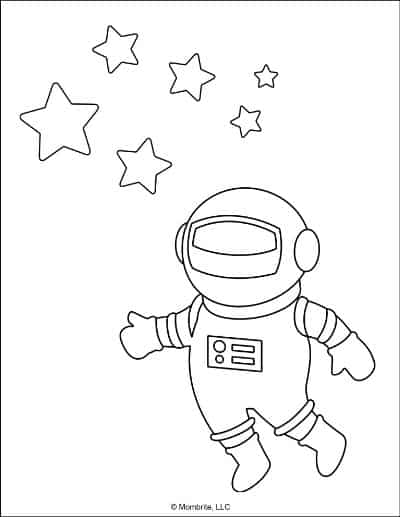 An Astronaut on the Moon Coloring Sheet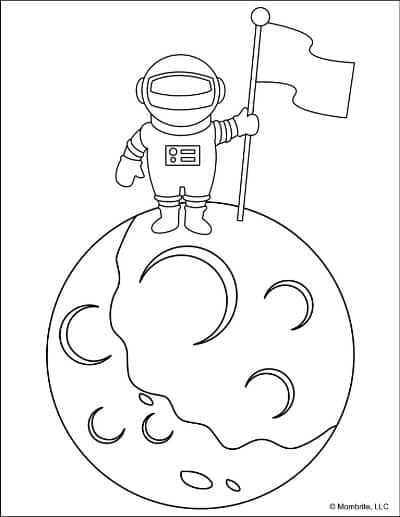 A Rocket in Space Coloring Page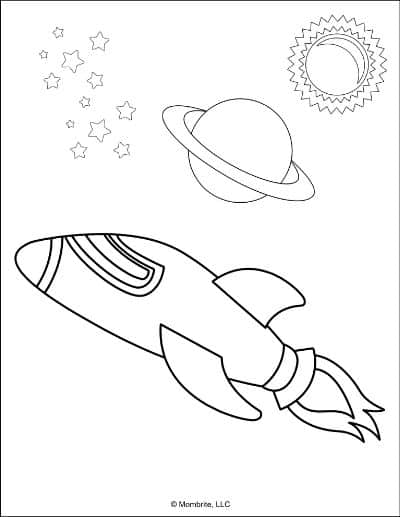 Rocket Preparing for Launch Coloring Page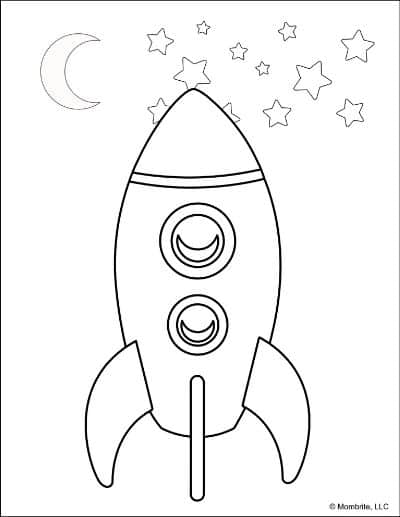 Planet Earth and the Moon Coloring Sheet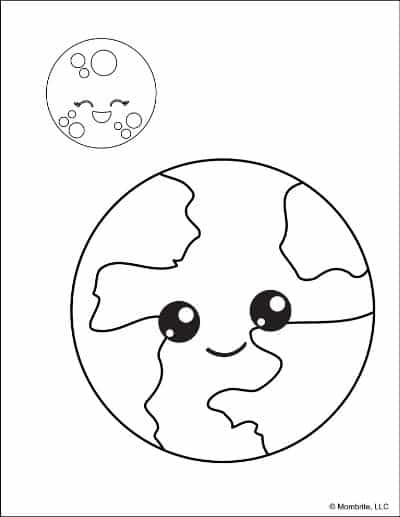 Planets Mars and Uranus Coloring page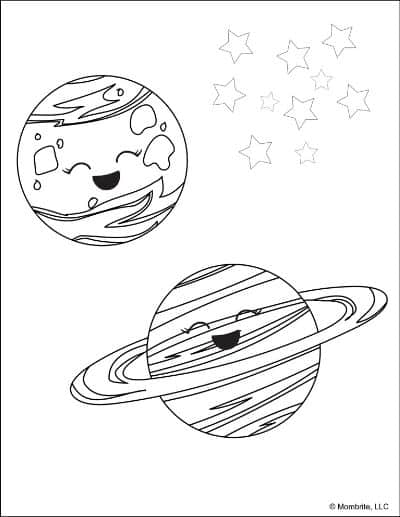 Planets Mercury and Saturn and the Sun Coloring Page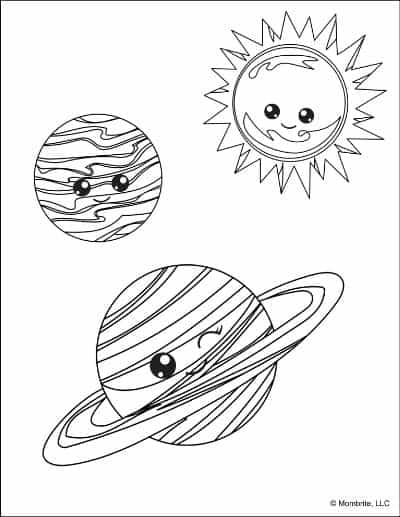 Your kids can also cut out the planets, astronauts, and rockets on these space coloring sheets to practice scissor skills. Just glue them to a piece of black construction paper or cardstock and paint some stars to make space!
I hope you and your little ones enjoy these free printable space coloring sheets. For older kids, you can tackle the 3D solar system model that you can display in your homeschool room. Another one of our favorite space activities is the Oreo moon phase – your kids will love learning about the different phases of the moon while having a yummy snack!
---
Related Posts