These free printable butterfly templates are perfect for your next spring or butterfly crafts and activities. Simply print them out and color them, decorate them, or use them as a stencil or pattern.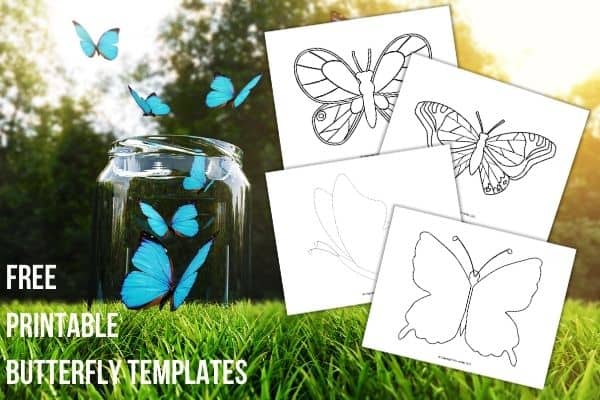 Butterflies are magical creatures. Used in fairy tales and folklore, these colorful friends are the perfect basis for your next craft or activity for your kids.
Below you'll find 11 free printable butterfly templates that you can easily download and print. Each page is a different butterfly outline that you can use as coloring pages or as stencils or patterns. Your kids will love the various shaped wings on the butterflies with beautiful designs.
You can use these butterfly templates as part of your nature unit study for your homeschool curriculum. They are a great way to get your kids interested in the magnificent creature that is the result of metamorphosis. Preschoolers will love doing butterfly crafts while reading The Very Hungry Caterpillar by Eric Carle.
There are unlimited uses for these butterfly printables. Pick your favorite and let's get the creative juices flowing!
Fun Butterfly Craft and Activity Ideas
Just in case you need some fun ideas to do with these butterfly templates, I included some simple ones below. These activities use materials that can be found in your house or at your nearest art store.
1. Practice Fine Motor Skills
Have your child work on their fine motor skills by tracing the various butterfly templates with markers, crayons, etc. It's not easy to trace a pattern that is not a straight line! Then they can use scissors to cut out the butterfly they drew.
For younger kids, you may want to use thicker paper like heavyweight construction paper. It will make cutting the butterfly outline easier when the paper is more sturdy.
2. Learn about Symmetry
Butterflies in nature and our butterfly templates (besides the side profile ones) are perfectly symmetrical. Teach your child about symmetry by folding the butterfly template in half, drawing a line down the middle, and having your kid paint on one side. Then have them fold the template in half, spreading the paint to the other side. This will give them a marbled, swirled paint masterpiece and teach them about what symmetry is.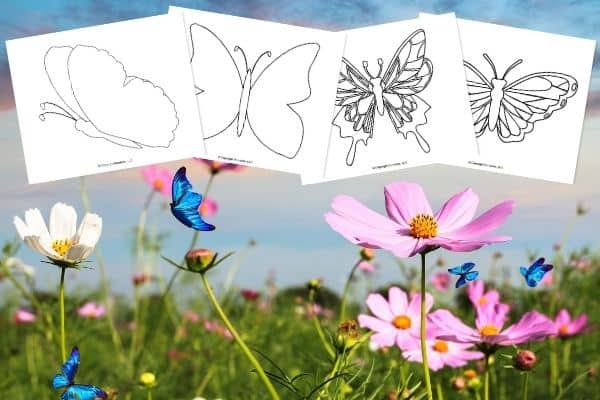 3. Glitter Outline
Tape the butterfly template down to a piece of construction paper with masking tape. It should be easy to remove. Next, brush a thin layer of glue around the edge of the butterfly template. Have your child cover this glue in glitter. Lastly, remove the template to find a magical glitter outline of a butterfly.
Just make sure you have a bigger piece of paper underneath to catch all the excess glitter!
4. Room Décor
If your child loves butterflies, decorate a bunch of our butterfly templates and tape them to the ceiling of your child's room. Your child will love seeing the art you created together when they lay down in bed every night.
5. Name the Butterflies
We have many different kinds of butterflies in our templates. Decorate each butterfly with your child. Next, have your child come up with descriptive names for each butterfly. They can be as silly and simple as "the blue-winged glitter butterfly." This will get their creativity going and will teach them about colors and details.
How to Download the Free Butterfly Template Printable
All 11 of the butterfly templates are in one PDF file. Simply fill out the form below and the templates will be delivered to you.
After you receive the file, print the PDF on 8.5″ by 11.5″ printer paper or cardstock. You can also resize them to a smaller size using your printer settings.
Note that these printables are for personal and classroom use only.
Free Butterfly Printables
Here are images of the butterfly templates. Follow the instructions above to grab the full-size versions.
I included 9 butterfly templates with different wing designs, and 2 template where the butterflies are in mid-flight.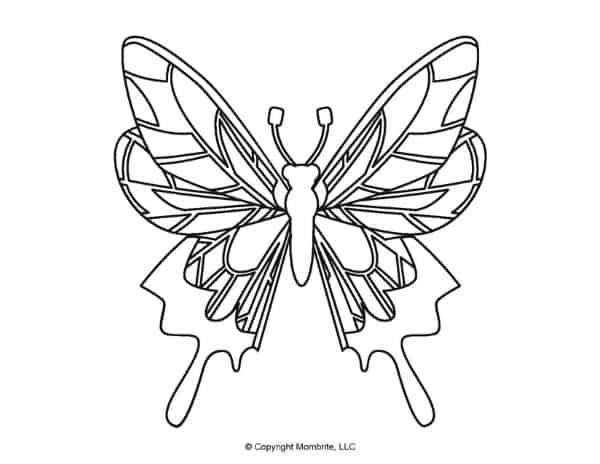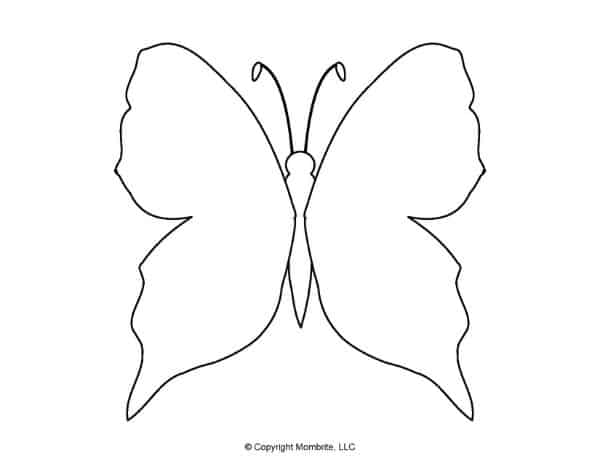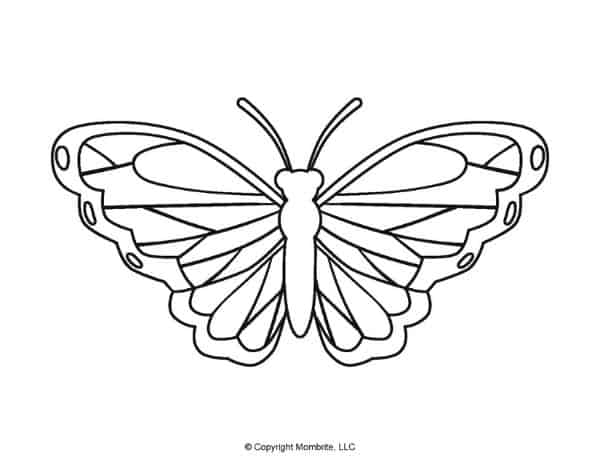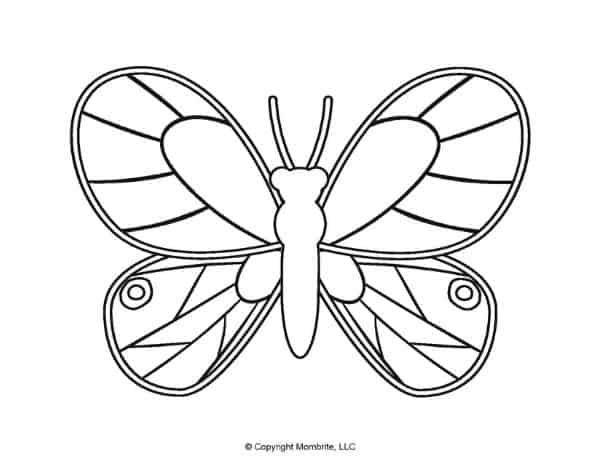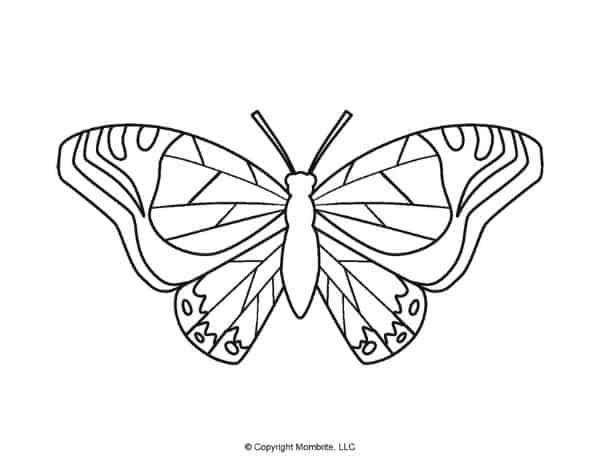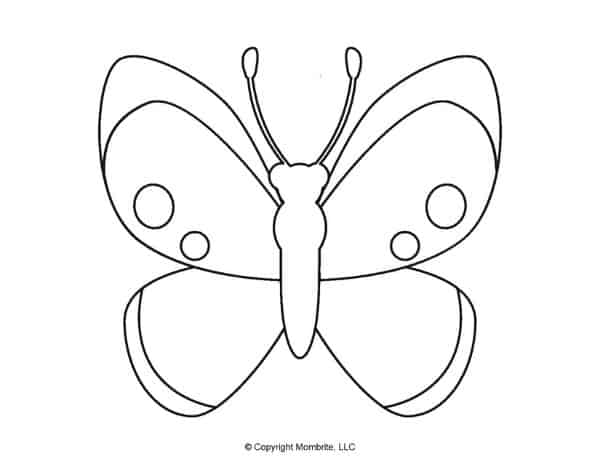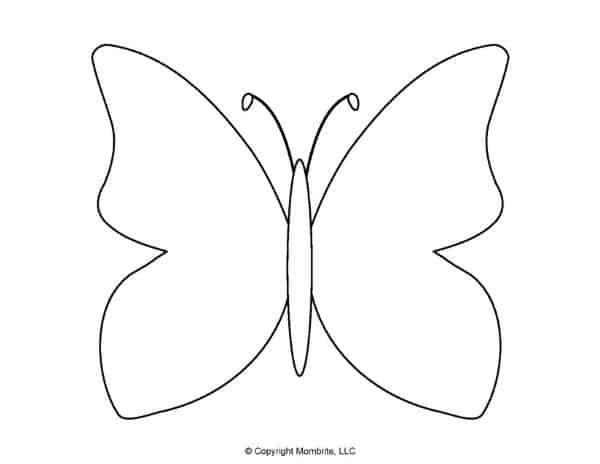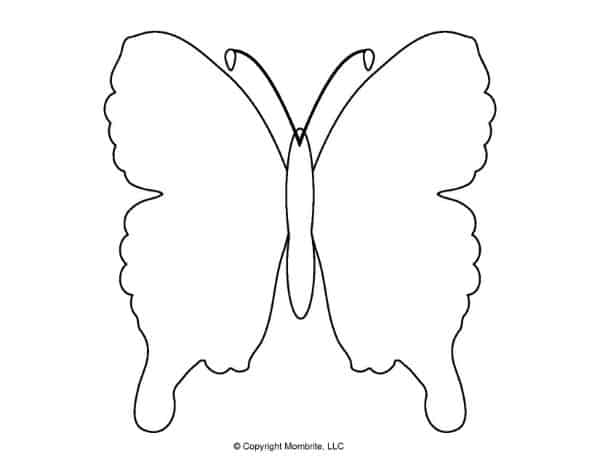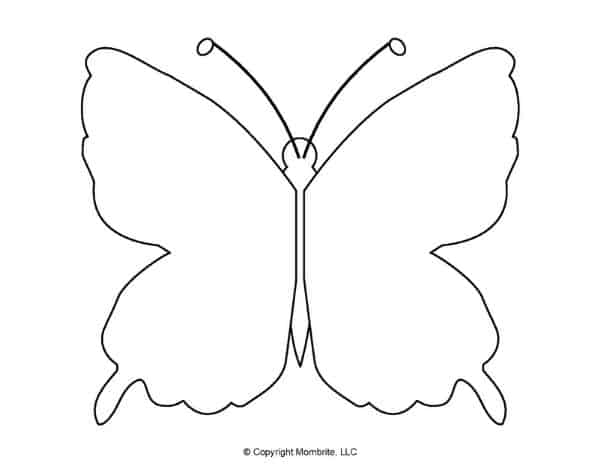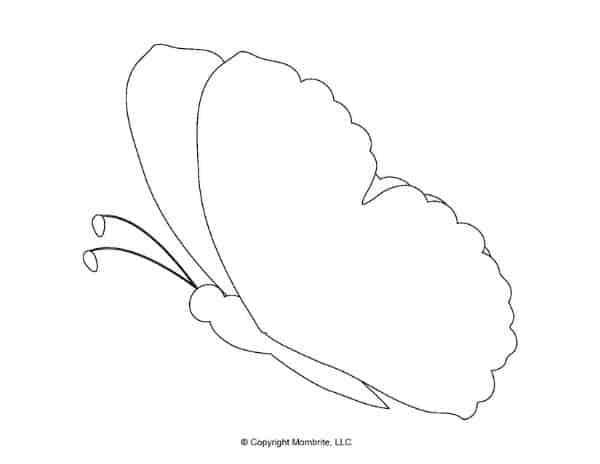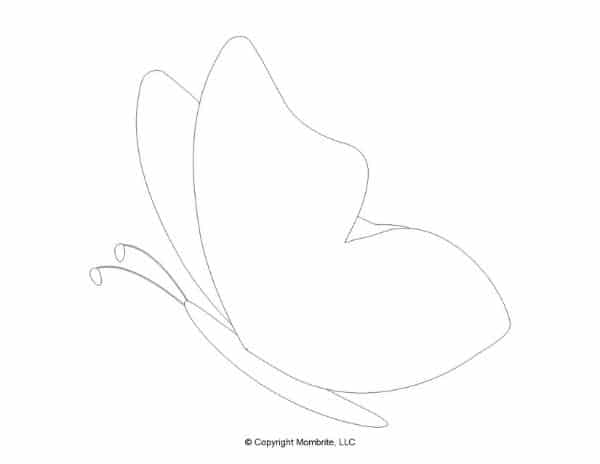 ---
Related Posts: