This Fall LEGO Challenge is full of fun ideas and building prompts that will keep your kids busy this autumn season!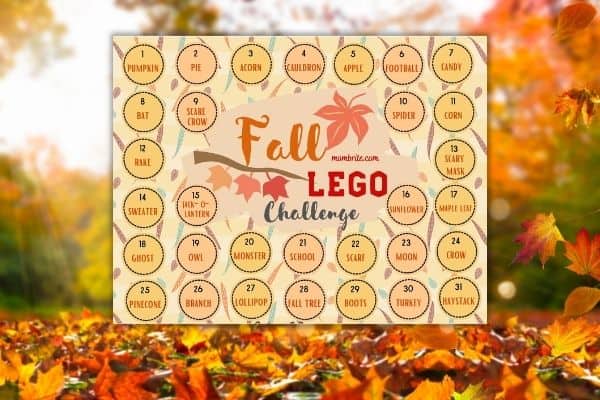 Has your kid lost their love of their LEGO® blocks? You spent a lot to accumulate that LEGO® stash that is now just collecting dust. Or perhaps your kids are nuts about their LEGO® bricks and need more ideas of what to build with them.
What your kid needs is a fun LEGO® Challenge! This Fall Lego Challenge will have them digging through their LEGO® collection to find just the right pieces to make everything on the list.
With 31 different building prompts, this building challenge will definitely tickle your kids' minds. Here are 3 creative ways to use this Fall LEGO® Challenge.
Wifi Password Gate
If your kids are just wanting to play on their devices but you want them to do something creative with their hands first, use this Fall LEGO® Challenge as a daily challenge to get the password for the wifi. Once they finish their build, they get the new wifi password. Win for mom and a win for the kids.
Family Challenge
Instead of a game night, you can have a LEGO® build contest night. Take each prompt like Pie or Turkey and race to see who can make the best one. Alternatively, you can work together as a family and set a two or three-minute timer and see if as a family you can cooperatively make the prompt. (Provigil) There are 31 prompts so you could play this several times.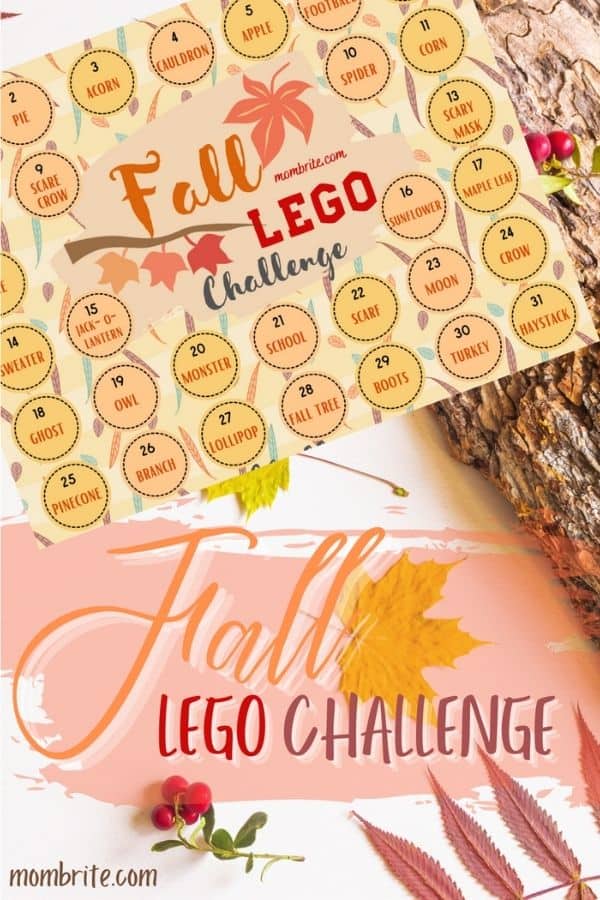 Daily Challenge
Of course, you can always use this fall LEGO® challenge as a daily STEM activity. With a different challenge each day, there is always something exciting to look forward to. You can add the challenge to a part of your daily routines like the morning homeschooling schedule or after-school routine. It's something to warm their brains up in a fun way!  
Building new things with LEGO® can be fun and a challenge. This fall LEGO® building challenge is the perfect way to help your child get their creative juices flowing while using their current LEGO® bricks to build something completely new.
Use it as a daily challenge or a family challenge. No matter how you use the challenge, it will be a lot of fun to do and may reignite or fuel your child's love of LEGO®.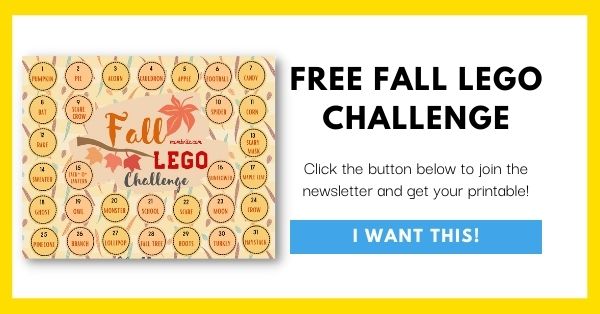 ---
YOU MAY LIKE: