Make a cute elephant craft with your kids and learn about the world's largest land animal! This easy paper craft comes with a free printable elephant template so all you have to do is cut and glue!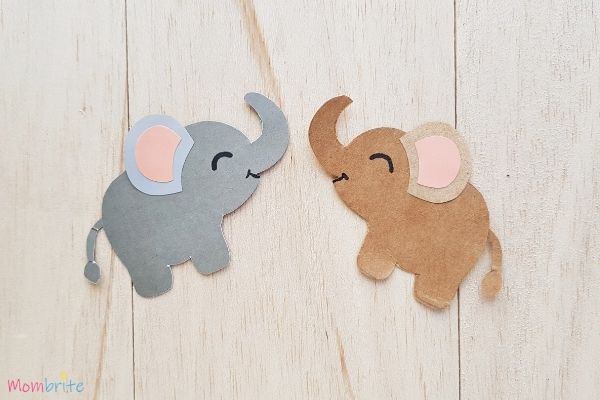 Kids of all ages love elephants, and it's easy to see why. They are the world's largest land animal, weighing up to 6 tonnes. They can use their trunks to pick up food, suck up water, and even paint! Most of all, the elephant calves are just too adorable for words.
This simple paper elephant craft is easy to make with the free template. All you have to do is cut out the pieces, trace them on colored paper, and then cut and assemble. You can cut the pieces ahead of time if you are working with preschoolers or multiple children in a classroom.
Kids will love using this cute elephant craft as part of safari pretend play. They will enjoy learning fun facts about the elephant as well as other creatures that live in the safari.
List of Supplies:
Simple Paper Elephant Craft
Colored craft / construction papers
Tacky glue or white school glue
Pencil
Black marker or Sharpie
Scissors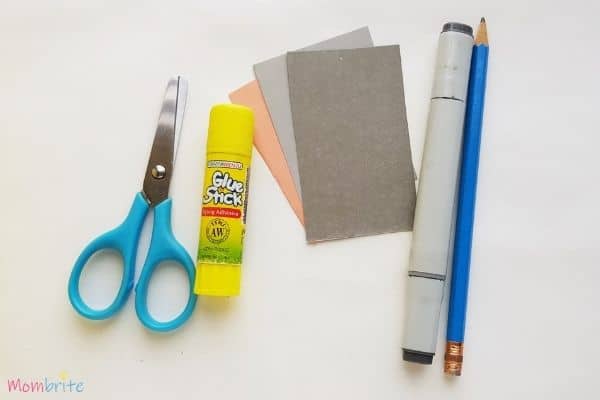 Instructions:
1. Download and print the free elephant craft template. Cut out the template patterns.
2. Trace the template pieces on colored craft or construction paper. Cut out all the pieces.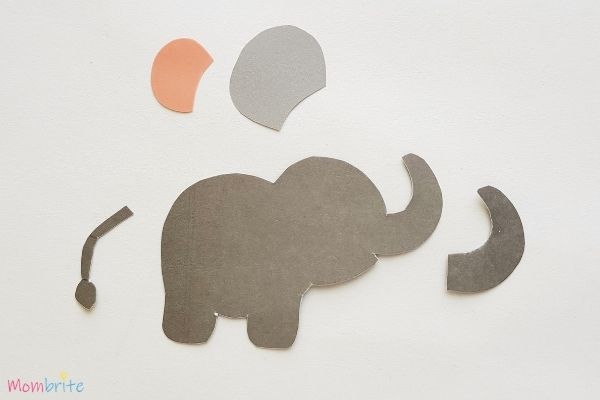 3. Glue the inner ear piece in the middle of the outer ear piece.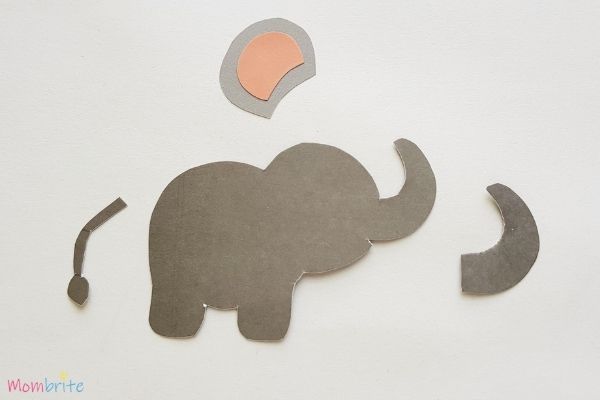 4. Flip the elephant body piece so that the back of it is facing up (you decide which side is the back). Glue the tail on the elephant.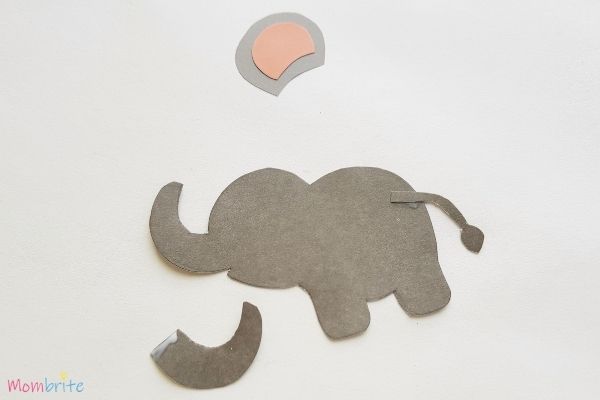 5. Glue the extra trunk piece on the elephant body piece. Only apply glue on the thicker part of the trunk (see picture above) so that the tip of the trunk is not stuck to the main trunk. This is an optional step, but this extra trunk piece gives your elephant a more 3D look as well as leaving you with an option to insert something between the trunk (a heart for Valentine's Day or Mother's Day, a peanut just for fun, a present for Christmas, etc.)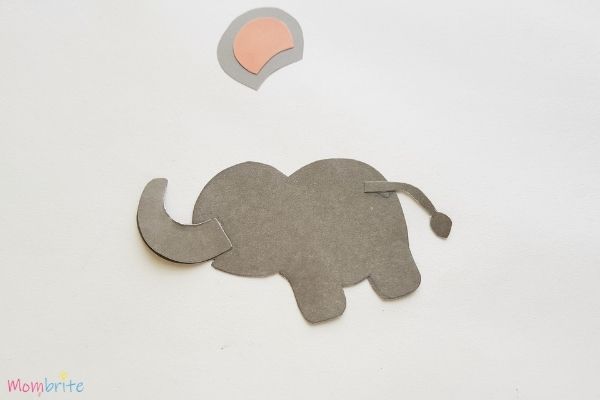 6. Flip the elephant so that the front side is facing up.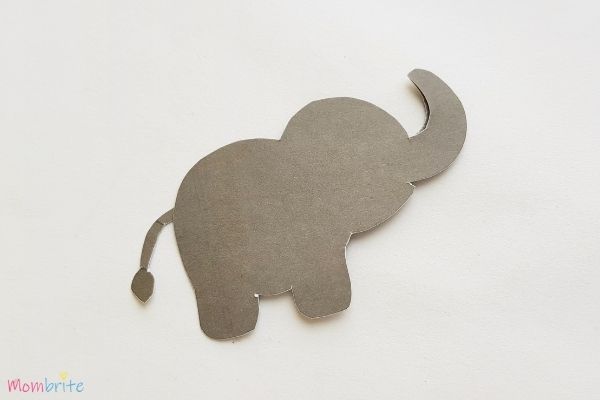 7. Glue the ear on the elephant.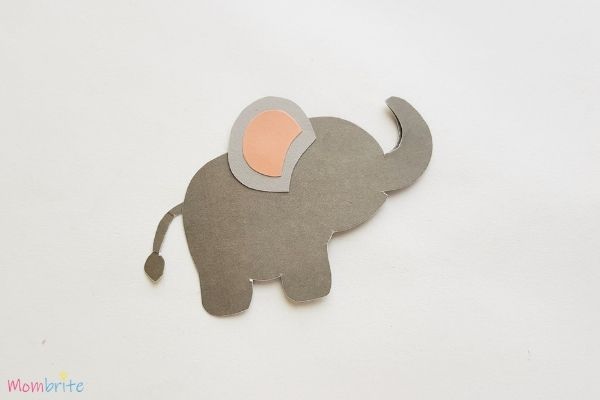 8. Using a black marker, draw the eye and the mouth of the paper elephant.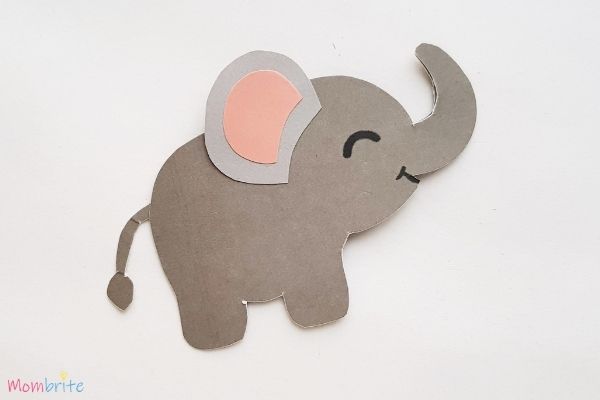 This paper elephant craft is not only adorable, but you can also use it for multiple purposes. For example, you can glue it on a folded cardstock to make a card for your friends who love elephants. You can make this elephant craft with your kid while reading a book about elephants. You can even make it to learn about the letter "E"!
You can use a different color paper to make multiple elephants! Elephants are naturally grayish black, but since they like to roll in the soil, some elephants appear brown.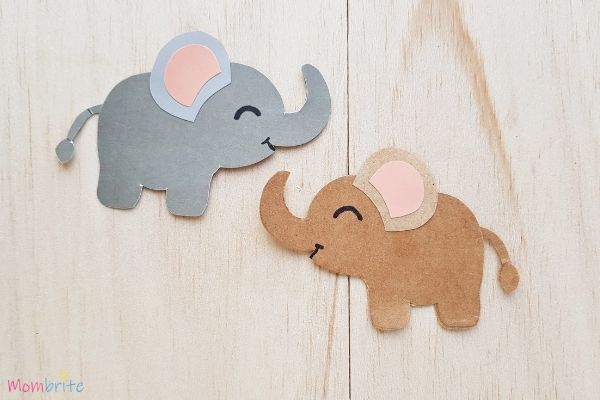 Or make a blue elephant! You can read Horton Hears a Who! by Dr. Seuss and craft a blue elephant as Horton, the kind elephant with a big heart.
Valentine's Day Elephant Craft for Kids
For this Valentine's Day, your kids will love making this elephant craft but with an extra special piece – the heart! Simply trace and cut out a heart shape from the template. Then trace the heart onto a red or pink construction or craft paper.
Insert the heart between the two trunk pieces and glue in place.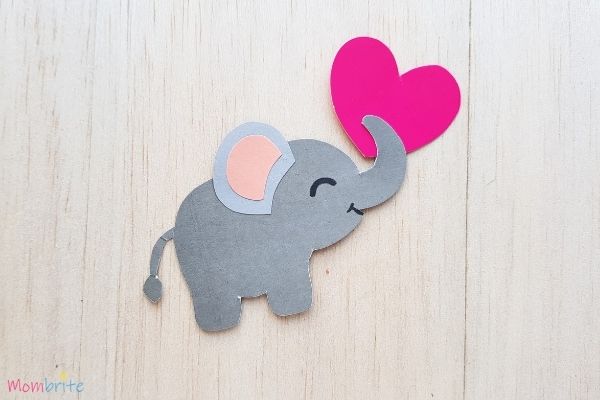 Now the difficult question is, who would your kid give this adorable Valentine's Day elephant craft to? Grandparent? Teacher? Friend? Whoever it is, I am sure they will love receiving such a sweet elephant valentine.
---
Related Posts