These free printable bunny rabbit templates are perfect for spring and Easter crafts with your kids. You can use them as coloring pages, stencils, or cut them out for fun crafts.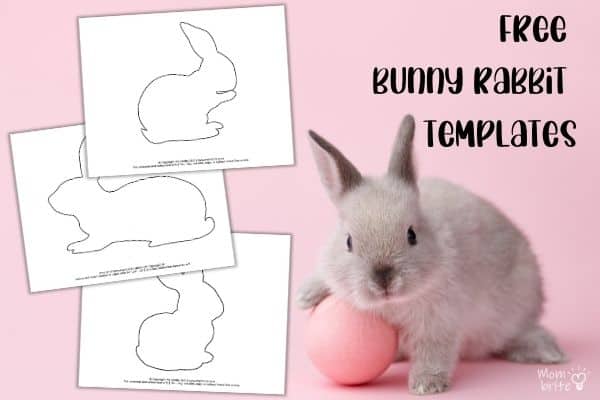 Before we know it, spring will have sprung once again, so what better time to download and print off these free bunny rabbit templates to use for all kinds of fun spring and Easter-themed activities.
Of course, young ones will always enjoy breaking out the coloring pencils and using the seven different bunny outlines for some lighthearted coloring-in, but they can also be used for a range of different arts and crafts activities.
Below are some of the bunny-based activities that prove most popular with my kids, as well as providing some handy instructions on how to download, print, and laminate your bunny template.
Free Printable Bunny Templates
Materials You Might Need
Free downloadable bunny template (see below)
String, ribbon, and bows
Bunny-Themed Arts and Crafts Activities to Try with Your Kids
Create a Spring Garland
Print off several bunny outlines and encourage your young ones to decorate each one differently. If you really wanted to have some fun with this, you could always glue on cotton balls or something similar to create the bunny's famously fluffy tail.
Next, take a hole punch to pop a single hole into the top of each bunny. If you don't have a hole punch, the tip of a pencil should work just fine to create the hole, though this is a job that is better left for you to do rather than your kids.
Finally, you can link all of the bunnies together using ribbon or string to create a pretty springtime garland that you can hang up on the wall or mantle – perfect for bringing the joy of the spring season into the room.
Bunny Table Place Cards
Preparing an Easter-themed dinner or picnic? These templates make great place cards.
Simply print them out, write on the name of each child (as well as grown-ups attending the picnic!), and place them around the table so that everyone knows where to sit.
You could print these off on colored paper to match the theme of the occasion, or why not print them on white paper and provide each child with a set of coloring pencils so that they can color their own bunny place cards after dinner?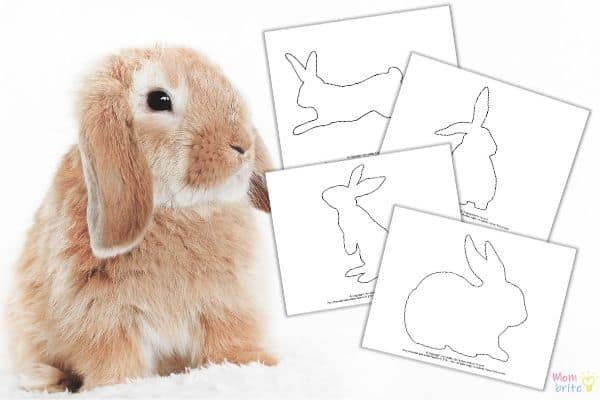 Bunny Stencils
A laminator like this popular Thermal Laminator Machine really comes in handy here. Download the template, laminate the page, and cut out the shape of the bunny. Now you have a stencil that you can use year after year on all kinds of arts and crafts projects, whether that's painting bunnies around the home or creating an exciting Easter collage.
Easter Bunny Project 
Finally, you can use the bunny outlines to create a fun project encouraging your young ones to think about their favorite things about Easter or spring. After printing out the Easter bunny templates, draw a small box either at the side or somewhere on the bunny's tummy with the words "My favorite thing about Easter/spring is…" and enough room for them to write their answers.
Encourage them to write it down before coloring in and decorating their bunny however they please.
Bunny Cutout for Letter B Crafts
What animal names start with the letter B? Bunny of course! Your preschoolers will enjoy using these bunny templates to create their own adorable baby rabbits. They can glue cotton balls on the bunny cutout and use googly eyes and pipe cleaners to create the eyes and whiskers. B is for Bunny!
How to Use the Free Bunny Template
To download the bunny template, simply fill out the form below and you will get the templates delivered right to your email. You can then open up the template on your computer and go to file > print to print it out.
Alternatively, simply right-click the image and click print.
There are 7 different designs included in the PDF file. These bunny cutouts include the bunny in different positions, such as facing the front, jumping in mid-air, standing on its hind legs, and many more.
The images shown below have the Mombrite watermark to prevent Copyright infringement. The watermark will not be included in your download.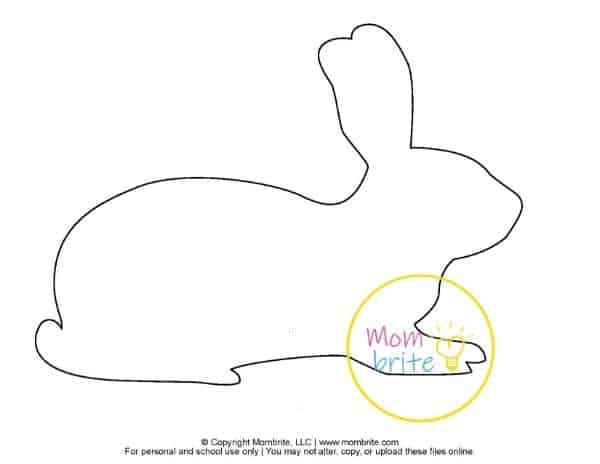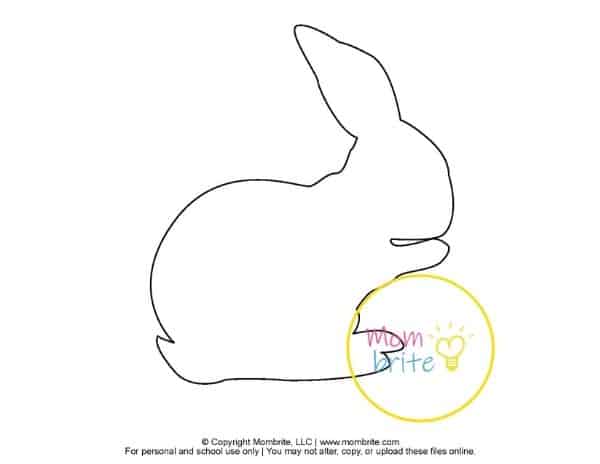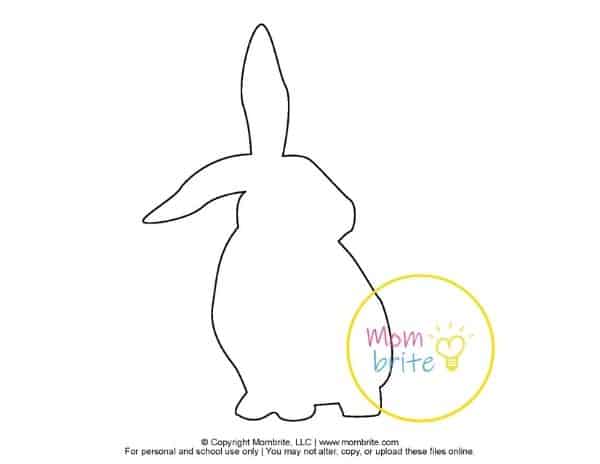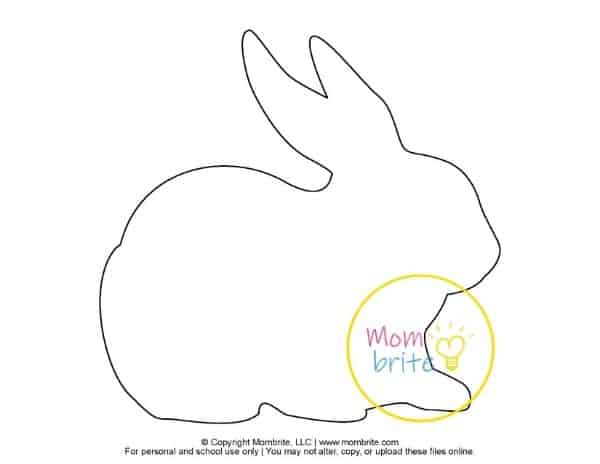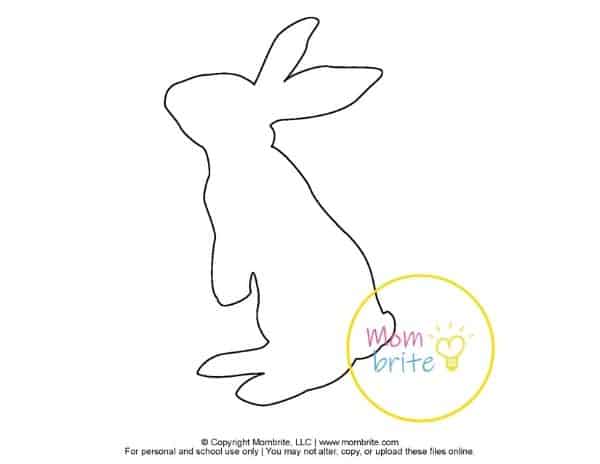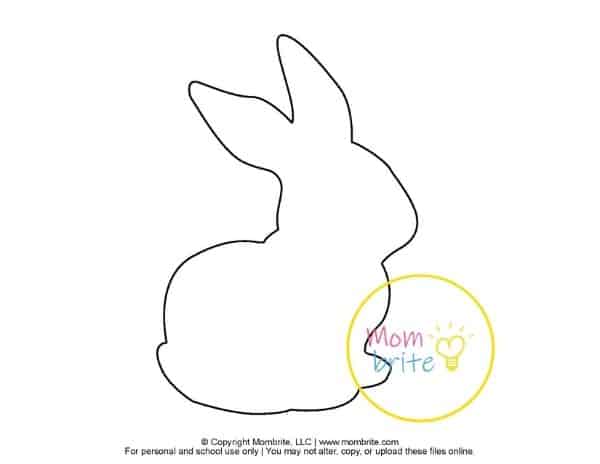 Your laminator can be used to not only create those stencils we looked at earlier, but also to preserve your children's finished project, creating memories that are going to last a lifetime.
However you decide to use these bunny templates, I'd love to see what you come up with. Be sure to share your child's bunnies with me on the Mombrite Facebook page.
---
Related Posts