Your kids' teachers will love receiving this thank you for being a great teacher printable for teacher appreciation week or end-of-the-year. This free template contains fun prompts for your children to fill out.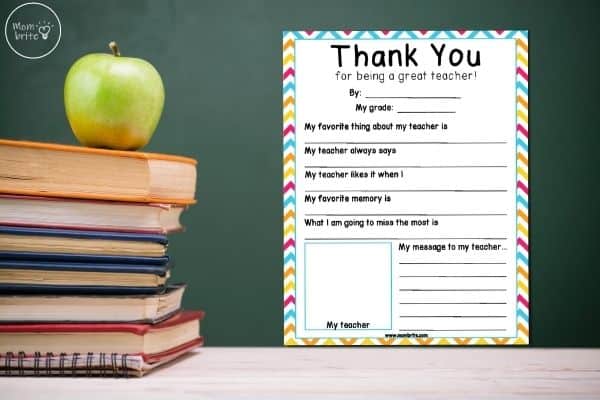 A great teacher can make all the difference in the world. A kind, supportive teacher can provide positive influence beyond academic education. Outside of the house, teachers are probably the most important and impactful people in your kids' lives.
That's why these real-life heroes deserve to be celebrated and recognized for all their hard work and sacrifice. And it means so much more when the thank you note comes from the students instead of the parents.
But sometimes it's hard for kids to know what to write. Especially for kindergarten and elementary school kids, words of gratitude may not come easily.
That's why I created this free Thank You for Being a Great Teacher printable for your kids to fill out to express just how much they love their teachers! This free thank you note is perfect for Teacher's Appreciation Week. You can also use it as an end of the year or Christmas thank you letter.
Teacher Appreciation Week Thank You Letter
My kids are not natural writers. That's why fill-in-the-blank style letter templates are great to encourage them to think about what they want to say.
The helpful writing prompts include:
My favorite thing about my teacher is …
My teacher always says …
My teacher likes it when I …
My favorite memory is …
What I am going to miss the most is …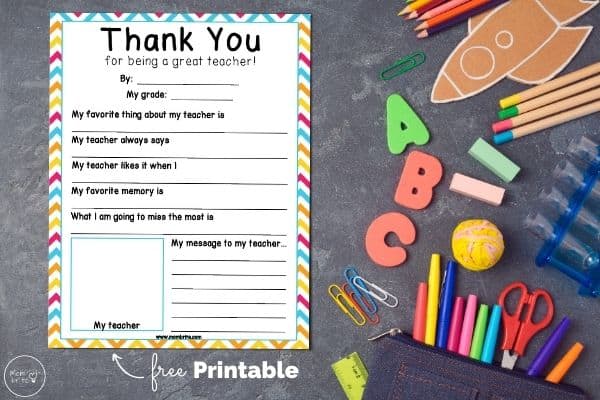 There is also a space for your kid to write whatever message they would like to his or her teacher. If your kids still need some help coming with what to write, you can ask them questions like:
What did your teacher help you learn?
What else do you like about your teacher?
What's another awesome memory you have of this school year with your teacher?
How can you say thank you to your teacher for all his or her hard work?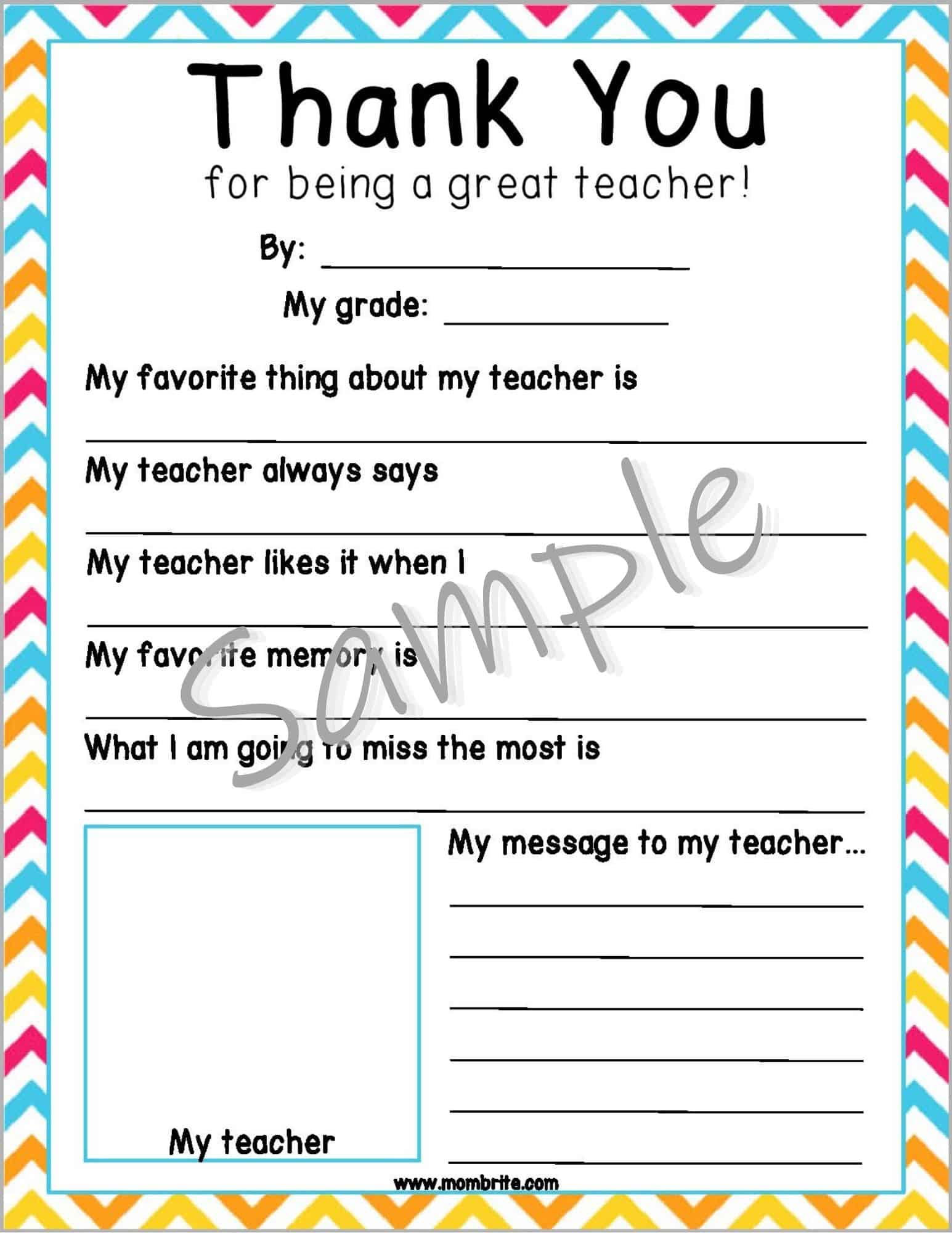 My favorite part of this Thank You for Being a Great Teacher printable is where your child can draw the teacher's portrait. You never know what your kid is going to draw! What will the teacher be wearing or doing in the picture? There is also the option of printing out a photo of the teacher and gluing it on if your kid is not feeling up to drawing.
If you are using this teacher appreciation printable with your preschooler, I suggest writing or typing out the answers for them on a separate piece of paper. Unless your kid has great handwriting, this makes sure that your preschooler's teacher receives a legible letter that he or she can read.
How to Print the Thank You for Being a Great Teacher PDF Template
Simply fill out the form below to grab your teacher thank you note. Your free printable will be delivered to your email.
---
Related Posts