This Pinecone Angel Craft makes for a great outdoor adventure with your children. Enjoy some family bonding time searching for pinecones together to use in this nature craft.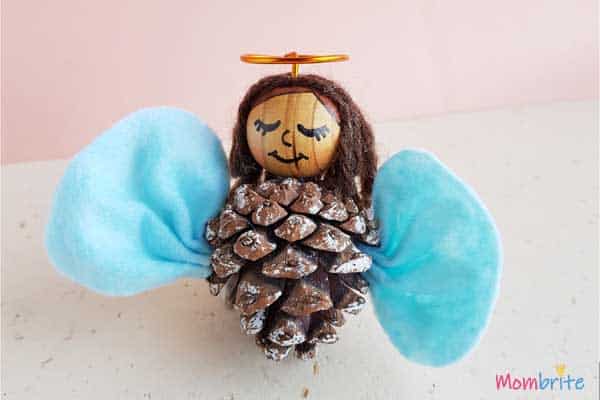 With only a few simple steps, this project is great for parents to do with their kids. Did I mention it's also mess-free?
Your kids will love seeing their projects as a Christmas gift to grandma or hung on the Christmas tree. The Pinecone Angel is a fun activity your little ones can look forward to creating this upcoming holiday.
How to Make Pinecone Angel Craft
Materials:
Craft glue
Felt fabric
Yarn
Large wooden bead
Sharpie
Scissors
Craft wire and pliers
Pinecone
Instructions:
1. Select the large wooden bead, which is going to be the head of the pinecone angel. Grab some strands of yarn for the hair of the angel. The strands of yarn should be of the same length.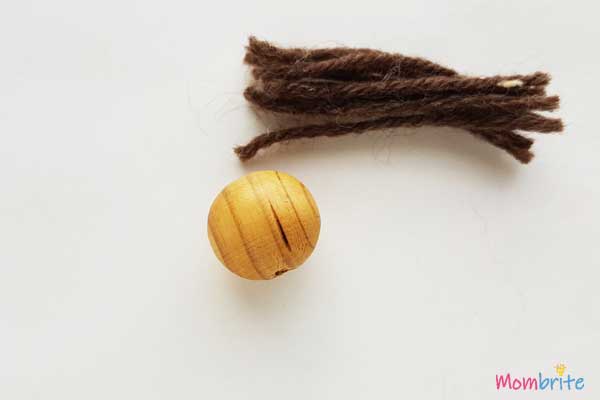 2. Stick the yarn strands on either part of the wooden bead, keeping the open ends of the strands free and gluing the middle parts of the strands with the bead.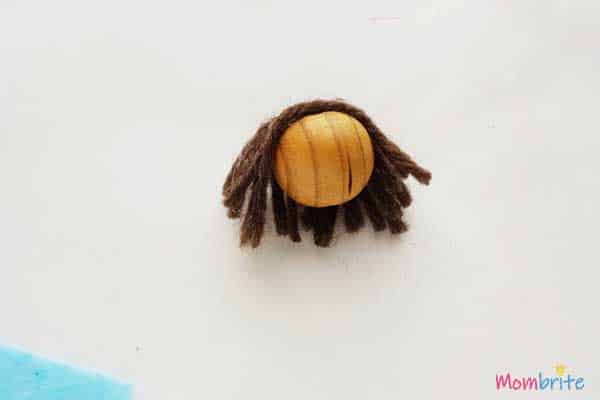 3. Use a sharpie to draw the face (eyes, nose and mouth).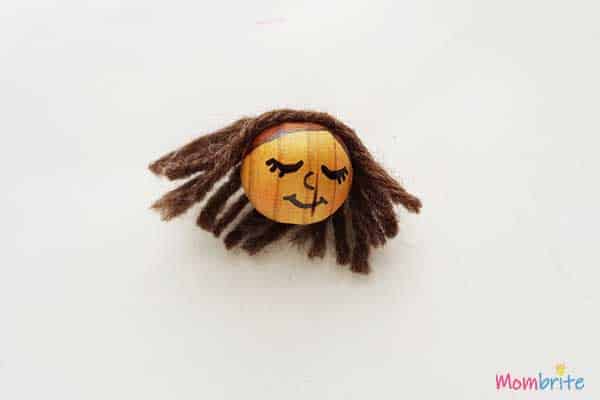 4. Glue the wooden bead head on the top end of the pinecone, keeping the hair part to the opposite end of the pinecone.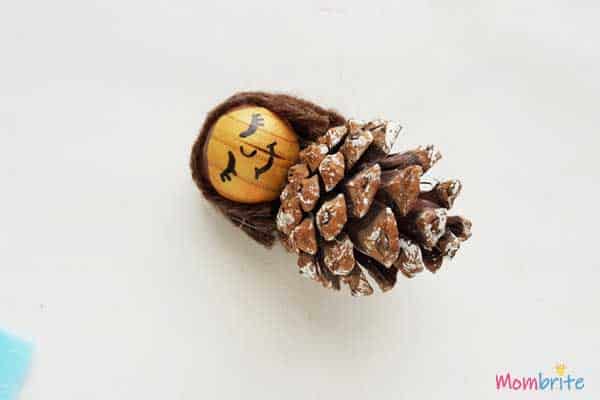 5. Cut out 2 rectangular shaped felt pieces. Create accordion folds along the longer side of the rectangle felts. Use glue to secure the folds.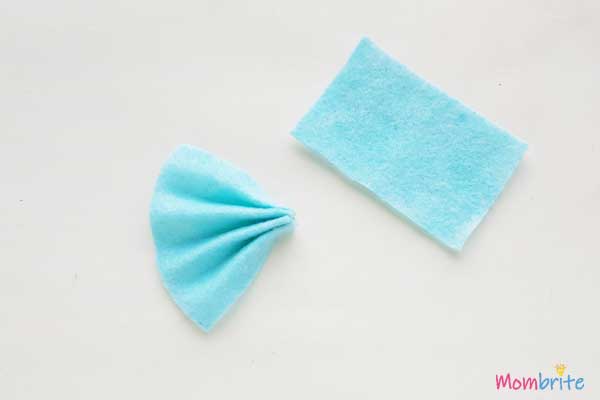 6. Similarly, fold the other felt cut-out and use scissors to round out the edges on the open ends of the folded felts. These are the wings of the pinecone angel.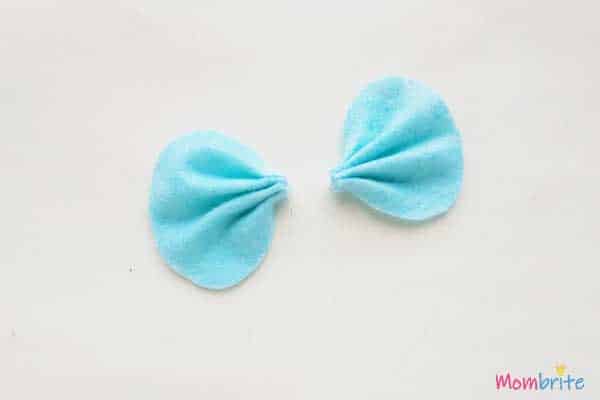 7. Glue the felt wings on both sides of the pinecone.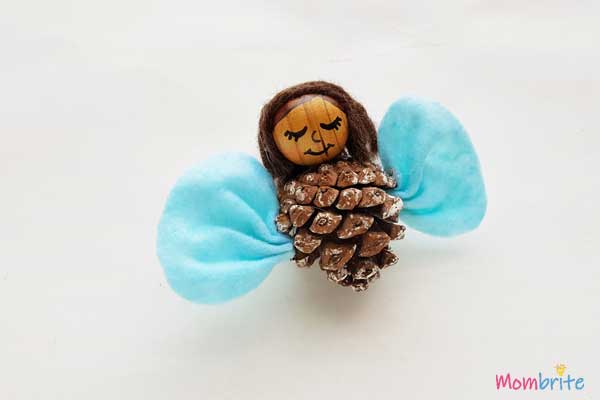 8. Bend a small piece of wire into a halo. If you don't have a piece of wire, you can use a pipe cleaner.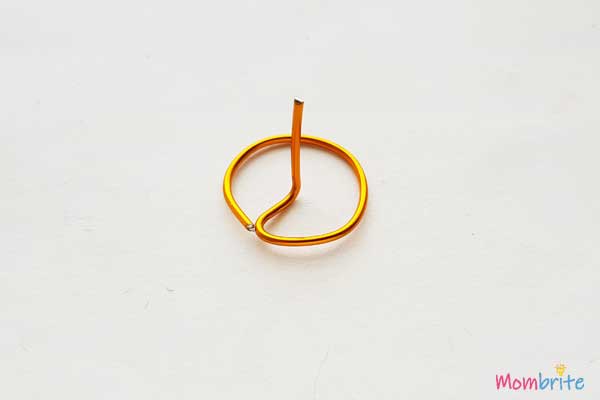 9. Attach the wire ring or ring on the top side of the pinecone angel (the wooden bead should have a hole) to complete the craft.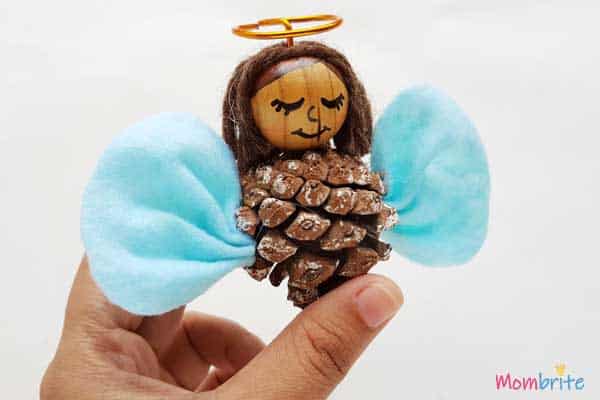 Isn't she a cute little angel? To make it into an ornament, simply tie a little thread and glue it to the back of the pinecone. After we made it, the kids decided the pinecone angel should sit next to the pinecone snowy owl, so we left it off the tree.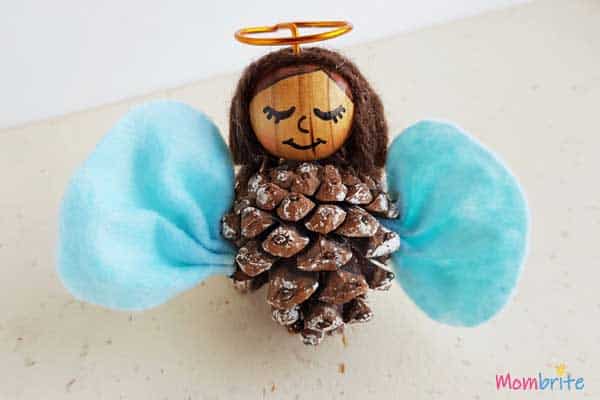 ---
For more Christmas crafts, check out: