Kids love decorating the Christmas tree. After all, there is no right or best way to decorate the tree with ornaments and it's always fun to see how the tree looks every year.
Your kids will love decorating this paper mache cone Christmas tree as much as they love decorating a real one! They can make the tree, and then have all the freedom in the world to create a tree of their own.
Then they can decorate a real tree with this Christmas Tree cone ornament!
Let's dive into this simple and fun holiday craft that is perfect for preschoolers and kindergarteners.
Paper Mache Cone Christmas Tree Craft
Materials:
Paper mache cone (if you don't have this, you can roll a paper plate up into a cone shape)
Paintbrush
Ribbon
Adhesive gems, stars, stickers, washi tape, sequins, etc.
Instructions:
1. Paint the paper mache cone with green paint. Allow it to dry completely.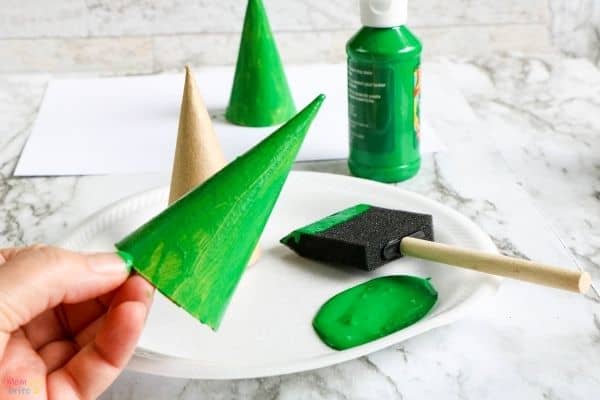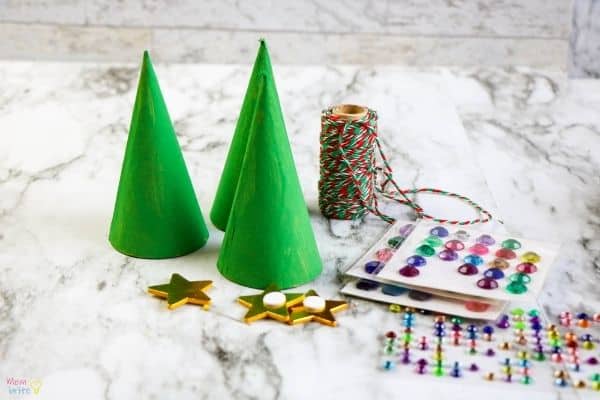 2. Carefully use a thick needle (like a darning needle) to pierce through the top of the cone. Thread the hole with ribbon. Tie the loose ends of the ribbon together to form a hanging loop.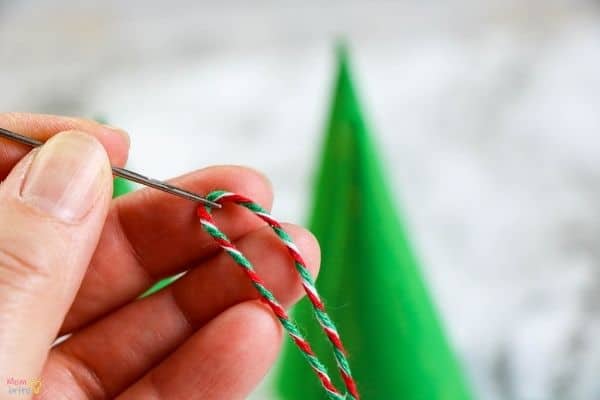 3. Decorate the cones with adhesive gems and stars. You could also use small stickers, ribbon, and/or washi tape.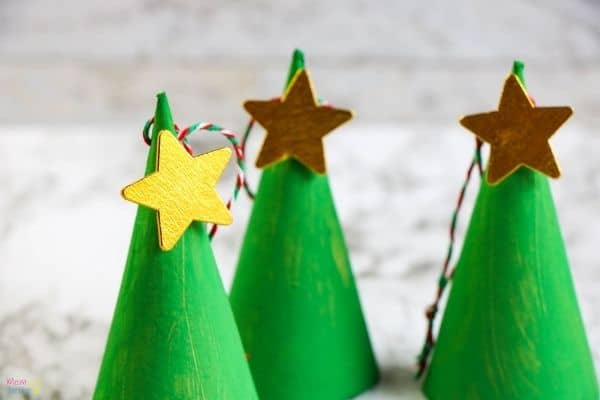 Your kids will have a lot of fun painting the paper mache cone green. Then after you help them with getting the ribbon on the cone for hanging on the Christmas tree, your kids can have free reign of the paper mache Christmas tree.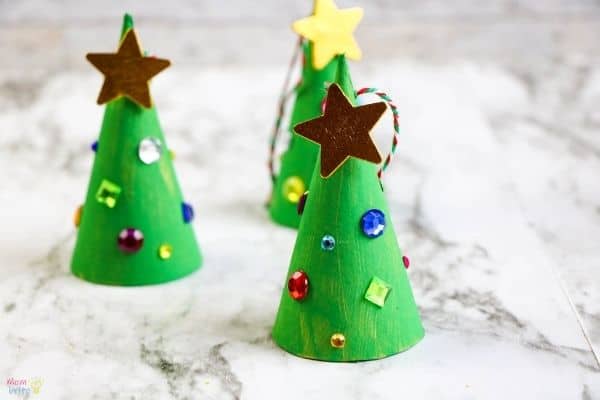 Best of all, your kids will be so proud to see the ornament they created hanging off the Christmas tree!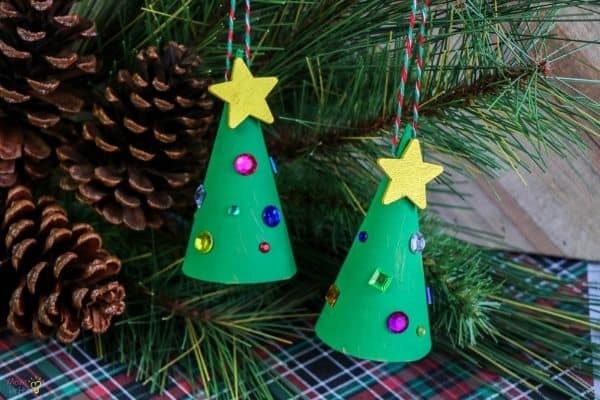 ---
FOR MORE CHRISTMAS ORNAMENT CRAFTS: