Painted rock ghosts are an easy and fun craft for kids for Halloween. Plus, they are just so adorable!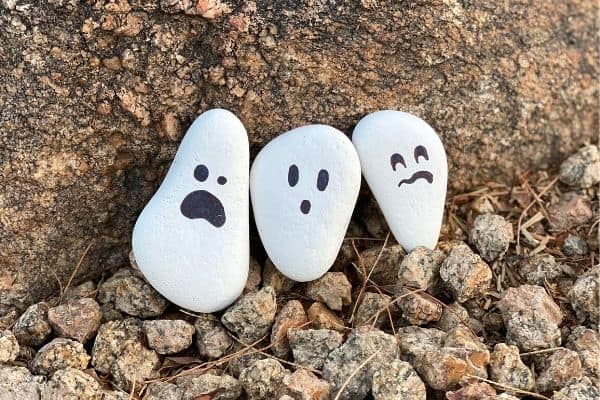 My kids had so much fun making painted pumpkin rocks that we couldn't resist another painted rock craft. These ghost painted rocks along with the pumpkins make great decorations for your yard for Halloween.
How to Make Painted Rock Ghosts
Materials:
Instructions:
1. Wash the river rocks and leave them to dry completely.
2. Paint the rocks with white acrylic paint. You may need to apply more than one layer of white paint to get the desired shade.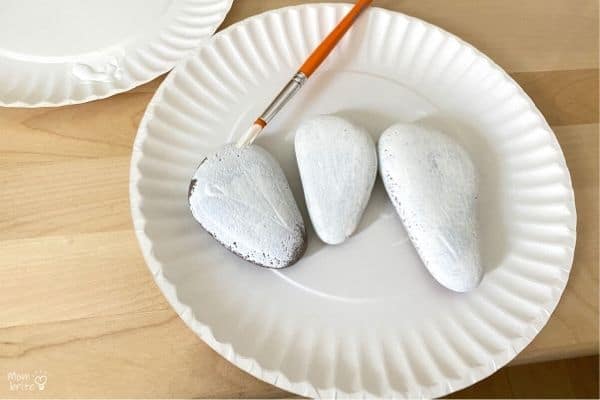 3. Leave the rocks to dry.
4. Draw the ghost faces on the rocks with the black permanent marker.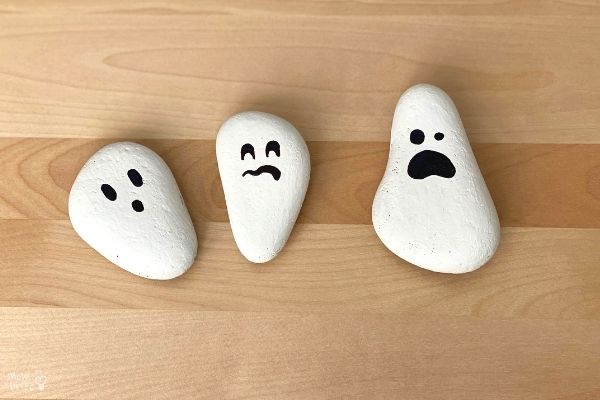 5. Decorate your yard with the ghost rocks for Halloween!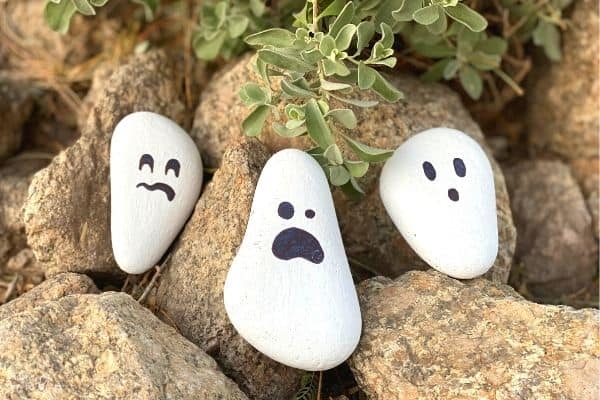 For more fun and easy Halloween crafts, check out: