One of my kids' favorite sensory activities is playing with ice. Whether it be breaking dinosaurs out of ice eggs or freeing LEGO Minifigures out of glaciers, they truly enjoy playing with cold ice.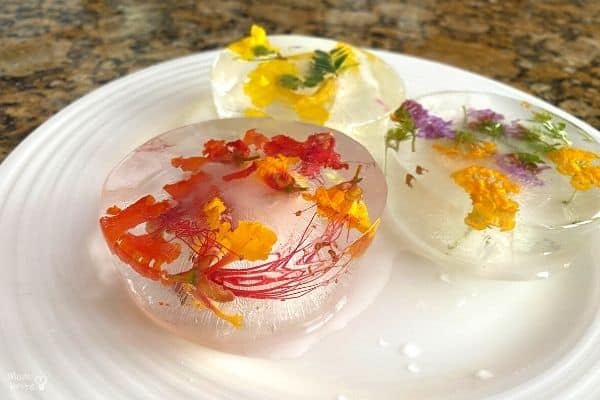 With the temperature cooling down from a scorching summer, we finally were able to take a long nature walk during the day. Along the way, we collected different kinds of leaves and flowers for our frozen flowers sensory ice play!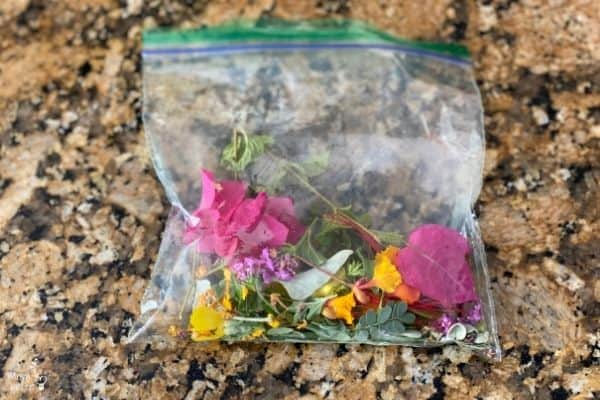 As a mom, I love how easy this activity is to set up. And it will entertain your kids for a really long time!
How to Make Flower Ice Cubes Sensory Play
Materials:
Flowers
Large ice cube trays, small containers, muffin tins, etc. (so many options to pick from!)
Water
Tools to break or melt the ice
Tray to contain the water from the melting ice
Instructions:
1. Place flowers in whatever you would like to make the ice (we used small containers). We separated the flowers by type, but feel free to mix it up or categorize them by color, size, etc.
2. Pour water into the containers.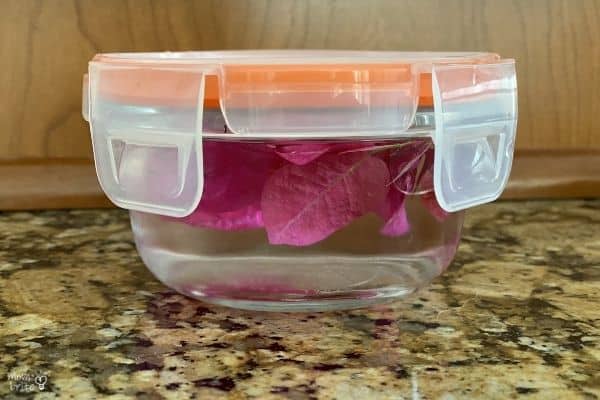 3. Gently push the flowers into the water.
4. Freeze the flowers overnight.
5. Take out the flower ice cubes and place them in a tray. You may need to place the bottom of your containers in warm water for a few seconds to get the ice cubes out.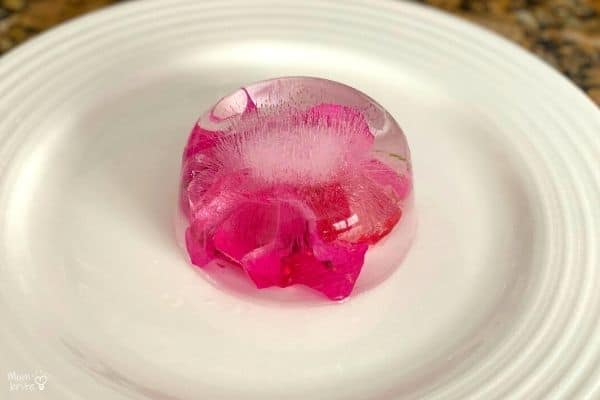 6. Let your kids explore and play!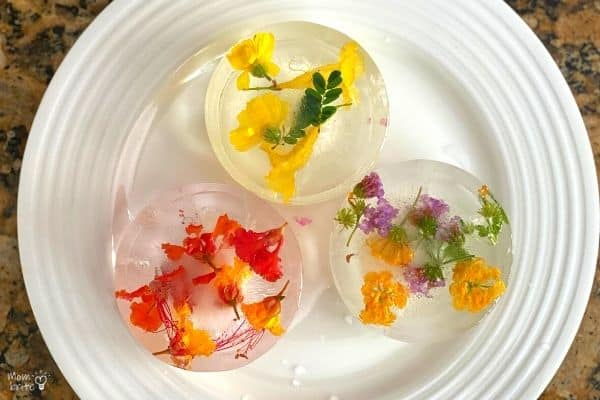 My kids are no stranger to playing with ice. Right away they went to get several tools to extract the flowers. Their favorite was using a dropper to suck up warm water and melting the ice slowly.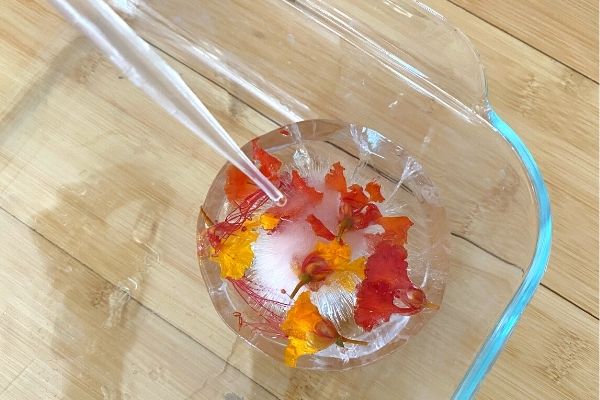 This time, they also wanted to see what happens when you drop the flowers in ice in a bowl of warm water. As expected, the ice melted fairly fast. But the kids were surprised that the flowers dyed the water! After we left the flowers in the water for half an hour, the water started to turn purple.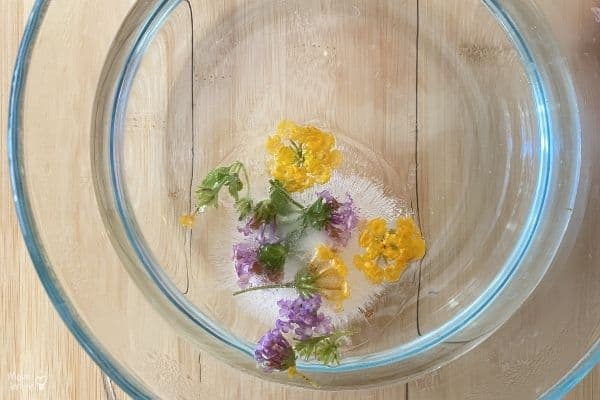 I encourage you to take nature walks often with your kids. We might have walked past these flowers and trees all the time, but before doing this activity, we never really appreciated the diversity of flowers in our neighborhood.
For older kids, you can even look up all the names of the flowers and learn about each one in detail!
For more fun activities, check out: