This free printable Earth Day Hat will make learning about how to protect our planet extra fun! Your kids will love coloring this adorable Earth Day crown and celebrating Earth Day in style.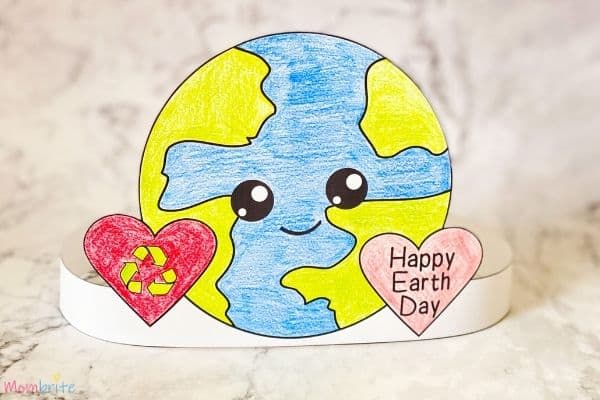 It is so important to educate our children about how to protect the planet. After all, it is our home!
For Earth Day, you can teach your kids about recycling, conserving water, reducing carbon footprints, and many more things that will help take care of our planet.
Here is a free printable Earth Day hat that your kids can wear while doing Earth Day activities in their preschool, kindergarten, and first-grade classes. Coloring and making the hat can be its own Earth Day craft!
How to Make an Earth Day Hat
To download your printable Earth Day hat template, simply fill out the form below and the PDF file will be delivered right to your mailbox. To make the hat more durable, you may want to print the Earth Day printable on cardstock.
You can have the kids color the template first, or cut out the hat ahead of time and then give the template for your kids to color. This may save some time in a preschool classroom setting where the kids are still working on their scissors skills.
Your kids can use crayons, markers, or colored pencils to color the hat.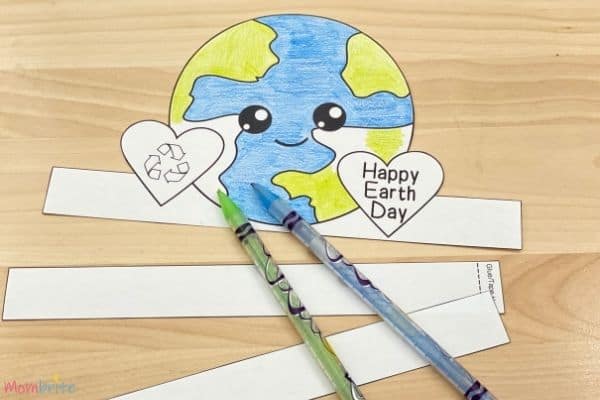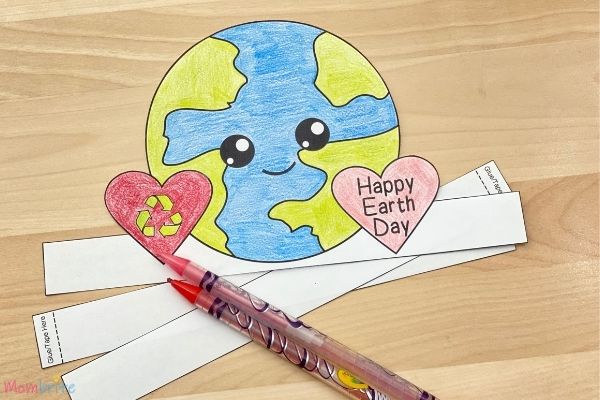 Then tape or glue the right side piece and the left side piece to the main part of the crown.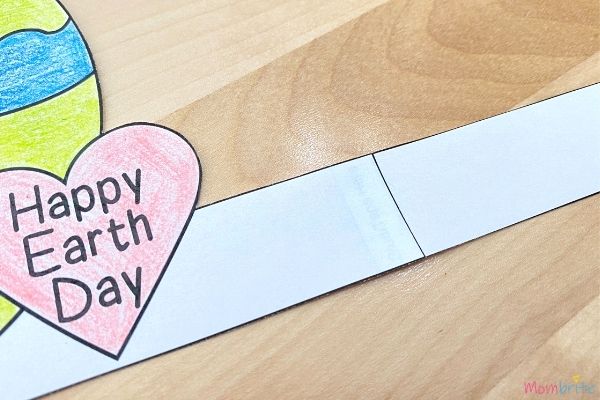 Place the Earth Day crown on your child's head without gluing the two side pieces together. Do your best to estimate how long the bands should be so that the crown fits nicely on your child's head.
Finally, help your children tape or glue the two strips together according to their head size. Cut off the excess strip if necessary. Alternatively, you can glue or tape the excess piece onto the band.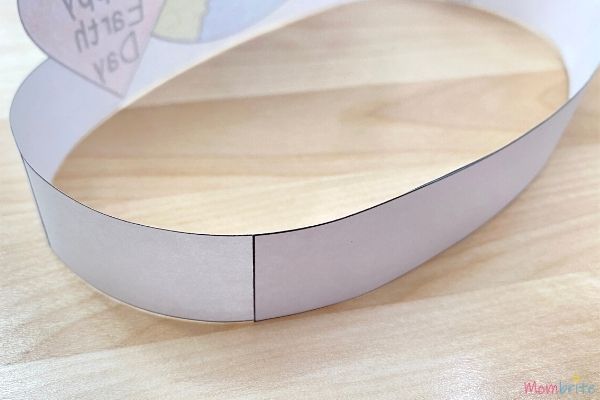 Whether you are a parent, teacher, or homeschooler, I hope this Earth Day Hat will make celebrating our planet Earth and bringing awareness to the environment even more fun.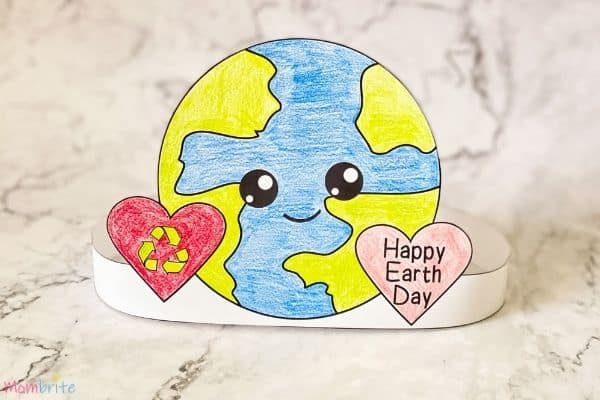 ---
Related Posts