This pom pom ball Christmas ornament is easy to make with few supplies. It's perfect for a fun Christmas ornament craft you can do with your kids this holiday season!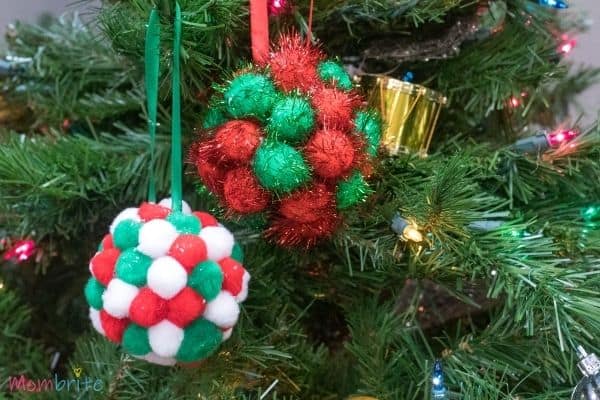 If you are looking for an easy and quick Christmas ornament craft to do with your kids, I have a good one for you. This DIY pom pom Christmas ornament is simple enough for preschoolers and kindergarteners to do, but kids of all ages will enjoy making them!
How to Make Styrofoam Pom Pom Ball Christmas Ornament Craft
Materials:
Styrofoam ball(s) (you can use wooden ones as well, but the styrofoam ones are easier to put the pin through)
Floral pins or "T" pins
Ribbon or twine
White school glue or tacky glue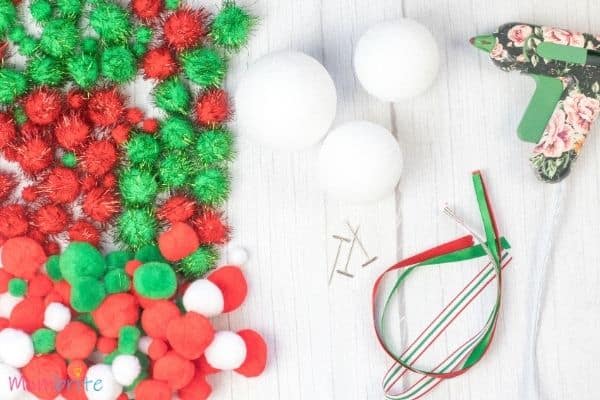 Instructions:
1. Cut a piece of ribbon or twine about 7 to 8 inches long.
2. Make a loop and tie the ribbon in a small secure knot at the end.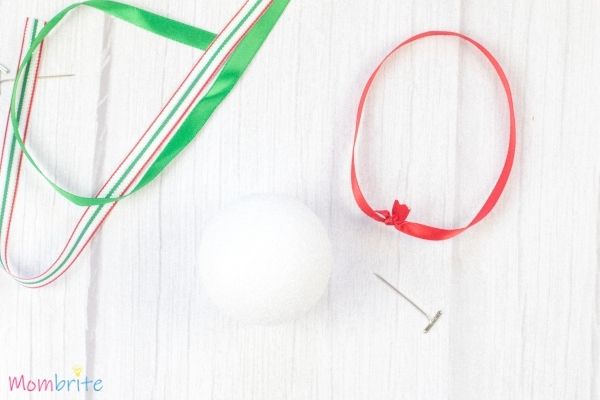 3. Pierce the "T" pin through the knot and push the pin into the styrofoam ball.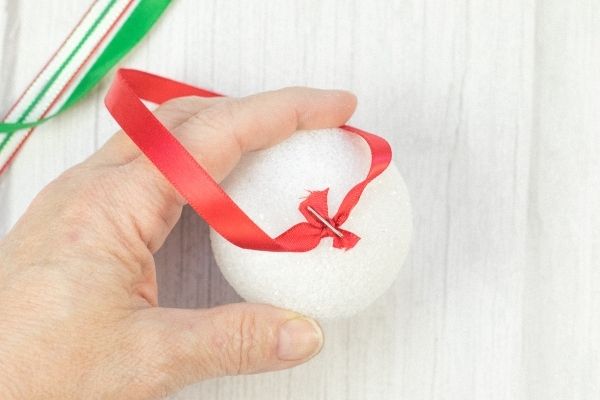 4. Glue a few pom-poms on top of the "T" pin to cover it. I suggest using hot glue for this part because it will help secure the "T" pin inside the styrofoam ball.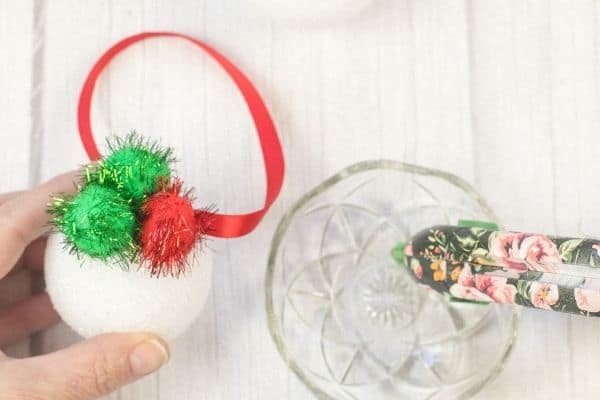 5. Continue to glue pom-poms all around the styrofoam ball until the entire ball is covered. If you are using white school glue or tacky glue, you may want to do half of the ball, let the glue dry, and then continue with the other half.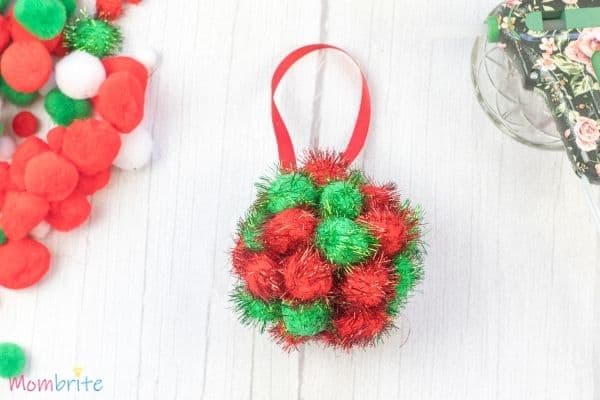 6. Hang on the Christmas tree and enjoy it with friends and family!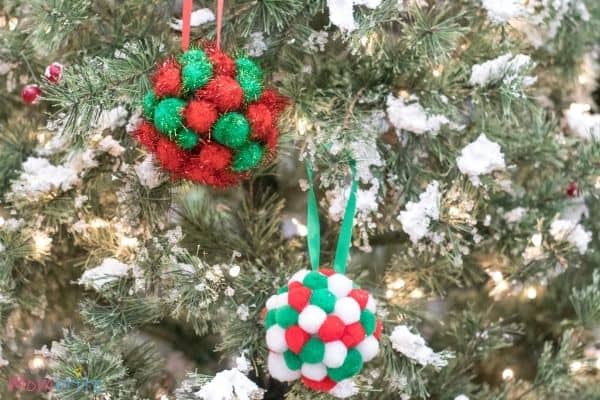 I will warn you, your kids may want to twirl the pom pom Christmas ornament and then launch it across the room! At least the ball is made out of styrofoam and pom poms so it shouldn't hurt anything. Worst case, the pin falls out or some of the pom poms fall off and you need to glue them back on again.
If you like this pom pom Christmas ornament craft, make sure you check out how to use pom poms to make a Christmas tree ornament.
---
Related Posts: