These free printable circle templates and outlines ranging from 0.5 inches to 10 inches will save you precious time and money for your crafting projects.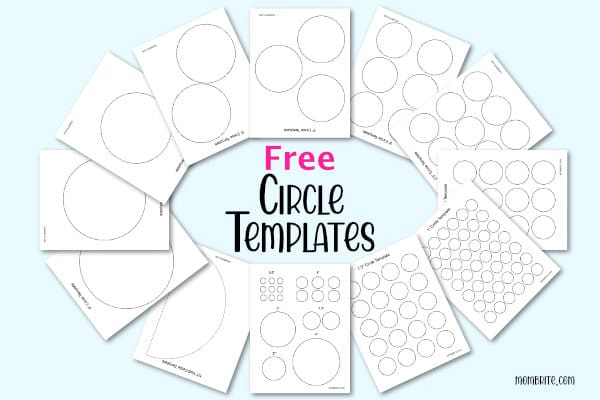 Whenever I'm doing crafts with my kids, I always find myself grabbing random objects (like mugs, cups, or bottle cups) to trace circles.
While I love doing crafts with my kids, most of the time, I can't even find a circle-shaped object in the size that I need. And even then, when I do find one, sometimes the lines that I draw come out wonky (because some objects, like bottle caps have ridges).
As a result, I figured that it would be a good idea to create my own circle templates to help all the people who have found themselves in the same situation. These printables are completely FREE to download and print.
Not only will these circle patterns save the time and hassle of finding a round object to trace, but they're also incredibly easy to download and print.
These circle printables come in a variety of assorted sizes, ranging from 0.5 inches to 10 inches, making them perfect for almost every craft or project!
For example, they're great for stenciling, art, bulletin boards, and more! Truth be told – their potential is only limited by your imagination. Use them in your everyday life with ease and print them out as many times as needed.
Printable Circle Templates
Extra Large Circle Shape to Cut Out
These extra-large circle templates are perfect for bigger crafts. For example, if you're trying to decorate a bulletin board, these will definitely come in handy! You can write fun facts on them and post them up.
Or, you can print the circle outline on colorful paper and then cut them out to make an elegant abstract background that kids will love.
10-inches Printable Circle Template
The printer papers you typically buy are 8.5″x11″, so this extra-large circle template will not fit on a regular printer paper. You need to use paper that is at least 11″x17″ for this 10″ circle template, or the circle will be cut off!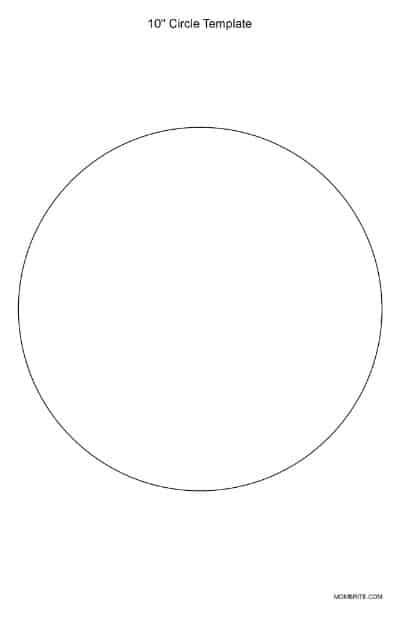 10-inches Half-Circle Template
In case you don't have access to 11″x17″ paper, I got you! This 10″ half-circle template fits on regular printer paper. You can either trace half of the circle and then flip the template to trace the other half and complete a full circle, or you can simply fold the paper in half, trace and cut out the half circle, and unfold to reveal a full circle.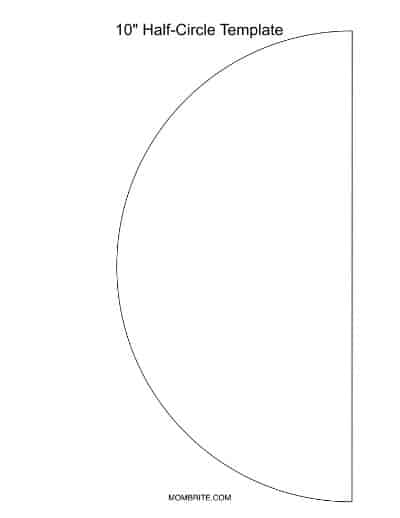 Large Circle Stencils
If the 10 inch circle is too big, try using the following templates. The circles for each measure 7 and 8 inches.
8 Inch Circle Template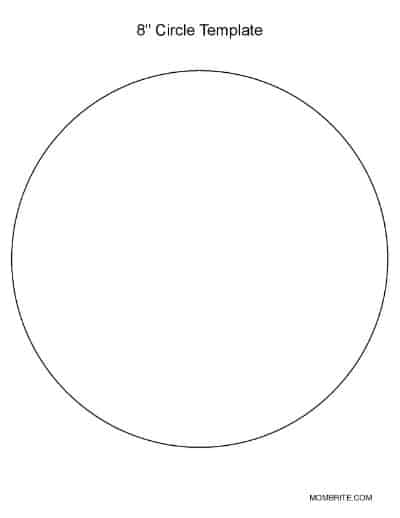 7 Inch Circle Template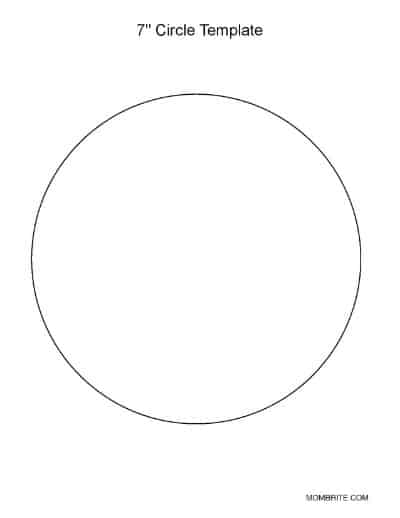 Medium Circle Template
Ranging from 4 to 6 inches, these circles are great for a wide variety of artistic projects. As a kid, I used to make pom-poms out of yarn and I wish I had access to these templates back then. The circle shapes that I would cut out would always come out lopsided.
Luckily, you won't have to deal with that when you have these!
6 Inch Printable Circle Template Shape To Cut Out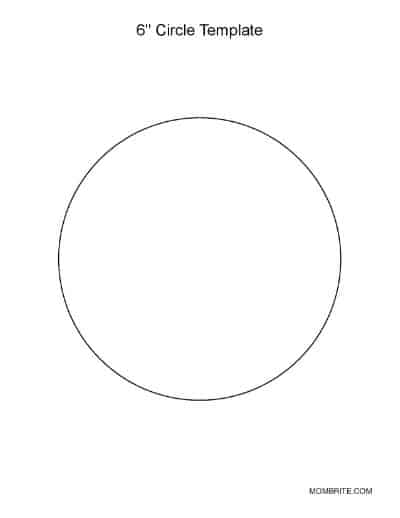 5 Inch Circle Template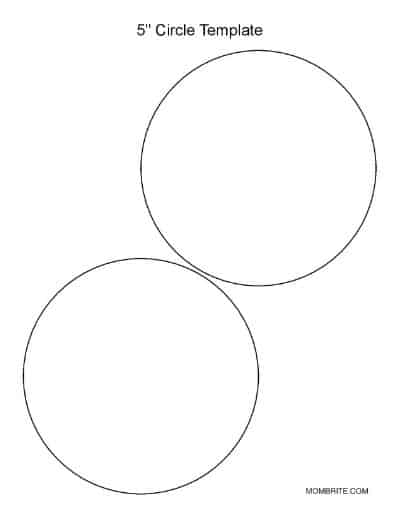 4 Inch Circle Template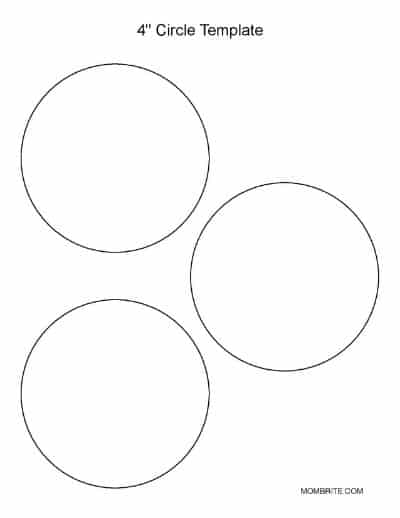 Small Circle Template
These smaller circles vary in size from 1 to 3 inches. With these, you can make cutouts and glue them onto a piece of paper to make a cool polka dot background for a piece of art. Or tape them in a string to make a garland that little ones will love.
These small circle stencils are also perfect for crafting eyes on cute paper plate animals or even painting a beautiful full moon.
3 Inch Circle Template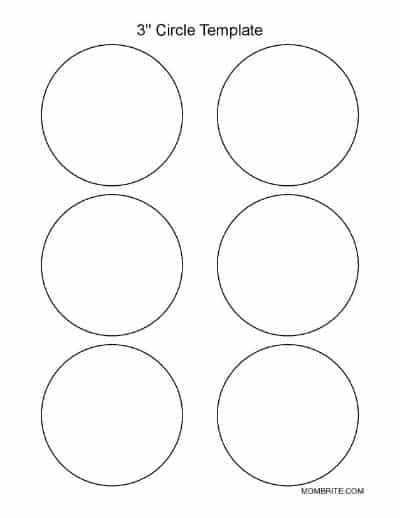 2.5 Inch Circle Template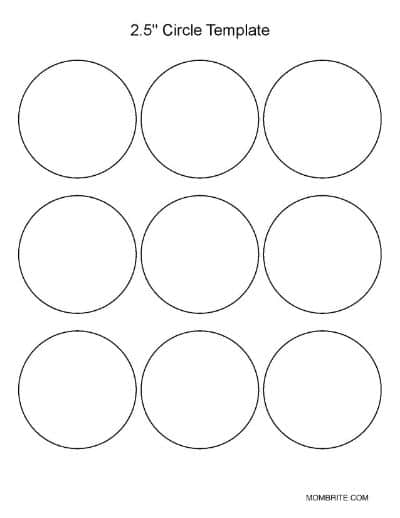 2 Inch Circle Template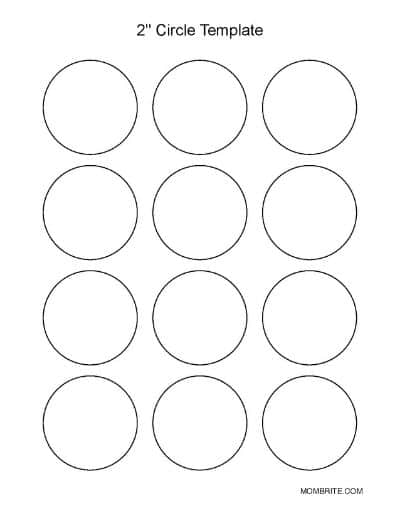 1.5 Inch Circle Template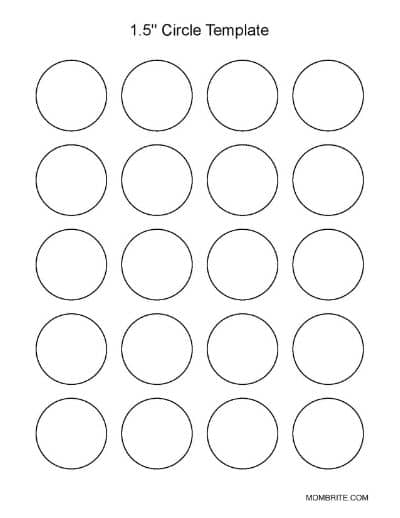 1 Inch Circle Template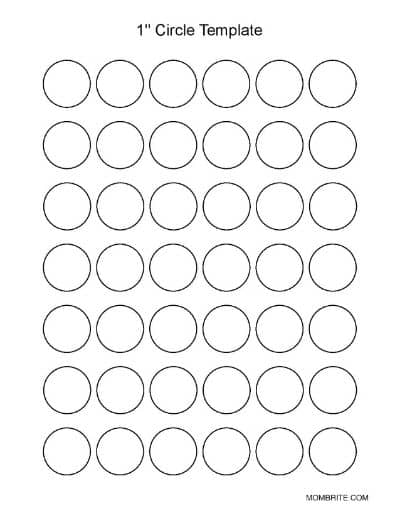 Variety Set of Small to Medium Circles
Some projects call for a variety of circles of different sizes. Sometimes you don't know what size circle will fit the best so you need to cut out several and figure out by trial and error.
This set has 6 different sizes on one page for your convenience, ranging from 0.5″ circles to 4″ circle. They are labeled accordingly so you can pick and choose which one(s) will work the best with your project.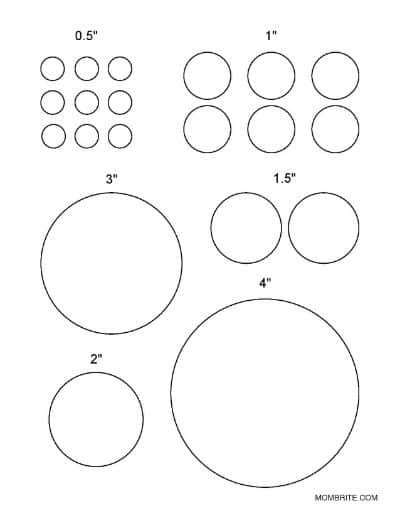 How to Use Our Circle Templates
These circle outlines are perfect for little ones that find joy in the simplest things. Give these templates to a toddler and let them color in (or outside!) the lines for some fun.
Of course, these outlines have other uses as well. Place them against another piece of paper to cut out round stencils in mere seconds.
Here are some marvelous ways to use these templates that people of all ages will love:
Paste the small circles on a piece of paper to create beautiful polka dot designs and other circle patterns.
Use the small circles to label gift tags and presents.
Tape the medium circles onto a piece of string to create a garland that your children will love.
Use the medium circles as a template for creating yarn pom-poms.
Use the medium circles to label jars and other storage containers (bonus points if you laminate them!).
Print the large circles in different colors and paste them on a bulletin board to create an abstract background.
Use the circles as small stencils for spray painting shapes onto a shirt.
Improve the dexterity of small children by teaching them how to trace these different size circles.
Print these templates out and let young children color them to their heart's content.
This list isn't even everything that you can use them for. The possibilities are endless!
How to Download the Free Circle Outlines
To grab your free circle stencils and templates, simply fill out the out the form below. The PDF file with all the templates listed above will be delivered to your inbox.
You can print as many of the templates as you want. However, keep in mind that these templates are for personal or classroom use only. If a friend or family member wants a copy, kindly refer them to this post!
---
Related Posts: