Here are some fun pirate coloring pages for preschool, kindergarten, and elementary school children that are free to download and print for your kids to color.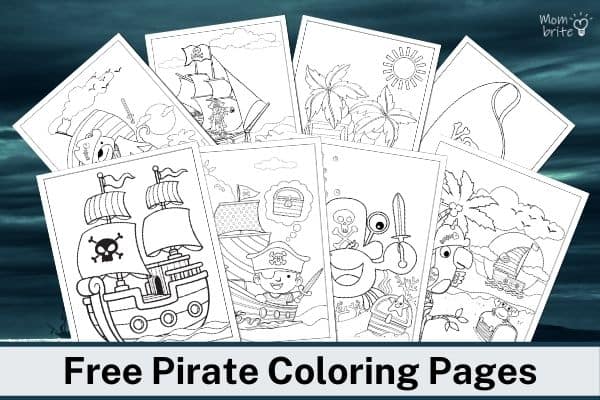 Ahoy, me hearties! The life of pirates is such an interesting topic for kids. Everything from the way they talk to the way they fight, a lesson about the pirates will pique the imagination of children.
Here are free printable coloring pages for kids to go along with a homeschool unit study about pirates. Your preschoolers, kindergartners, and elementary school kids will love coloring these with crayons, markers, and colored pencils.
You can discover the different parts of the pirate ship, imagine what valuable items are in a treasure chest, and discuss what kind of sea monsters might a pirate encounter. Depending on your children's ages, you can even watch movies and read books with pirates, such as Captain Hook in Peter Pan, Jake and the Never Land Pirates, Captain Jack Sparrow in The Pirates of the Caribbean!
Pirate Ship Coloring Page
A pirate ship is composed of so many parts and crewmates need to work together to make the journey smooth sailing. As your kid color the pirate ship coloring sheet, you can teach about the anatomy of the pirate ship.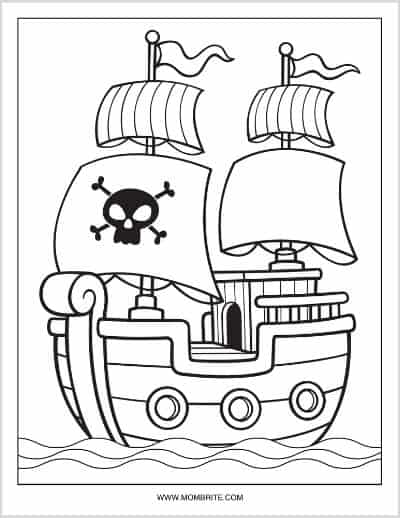 Treasure Chest Coloring Page
If you discover a treasure chest, what would you want to be in it? Typically, a treasure chest found by pirates contains gold, silver, and jewels. Have your kid color in this treasure chest coloring sheet and also add a few items that he or she would like in his or her own treasure chest.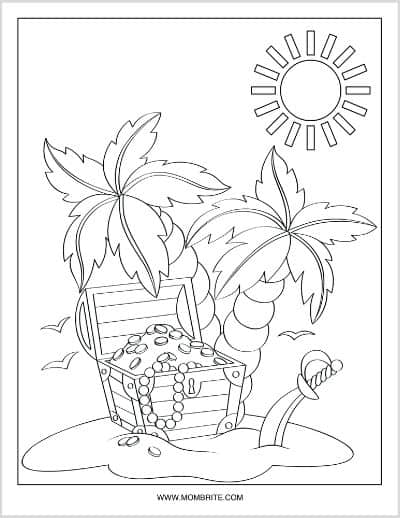 Pirate Hat Coloring Page
After your kid colors in this pirate hat, you can also have them practice fine motor skills and cut it out with scissors! Simply glue a large popsicle stick or wood dowel rod on one side of the pirate hat to use it for pretend play! You can also cut a strip of paper that would fit around your kid's head, glue the ends together, then attach the pirate hat cutout to wear it as a hat.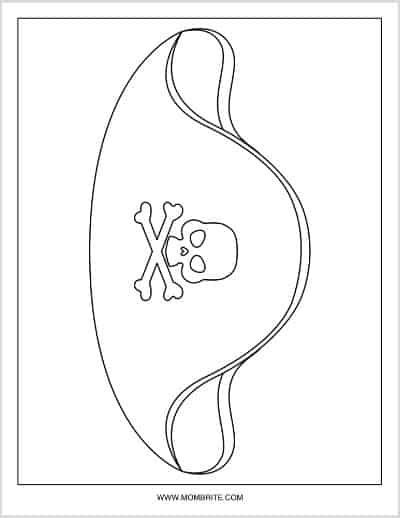 Pirate Parrot Coloring Page
It seems like pirate captains all have a pet, and most of the time it's a talking parrot!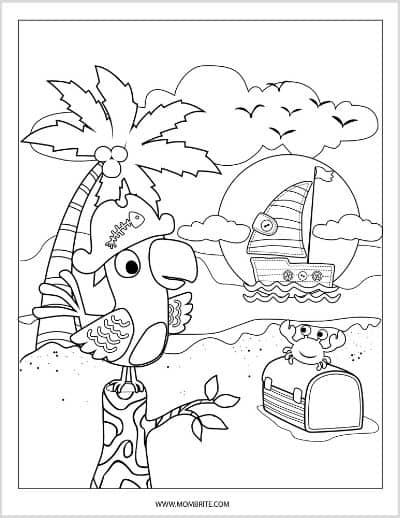 Pirate Ship vs Sea Monster Coloring Page
Who knows what dangers lie in the ocean? A giant squid? Octopus? Or a sea monster that can potentially take down the pirate ship?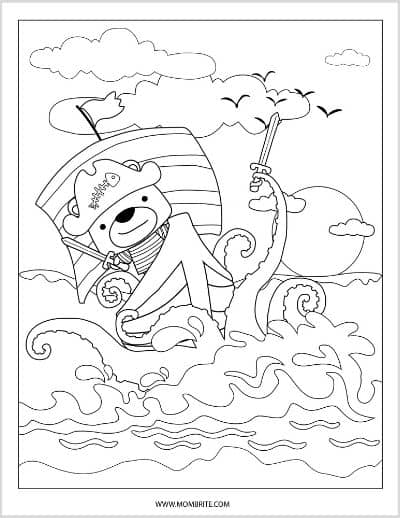 Pirate with Nautical Telescope Coloring Page
A pirate captain uses a nautical telescope to see what lies ahead and find land.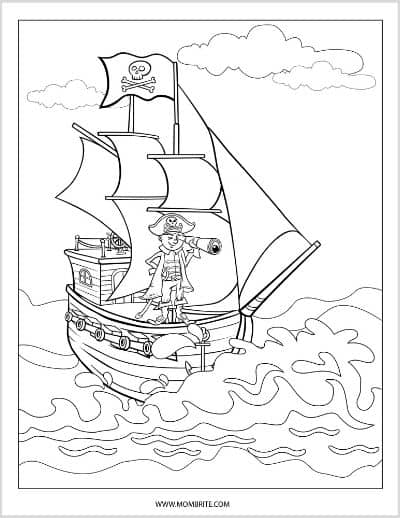 Bear Pirate Coloring Page
What did this cute bear pirate find on the island? Pirates love to find loots and treasures and bring them back on the pirate ship.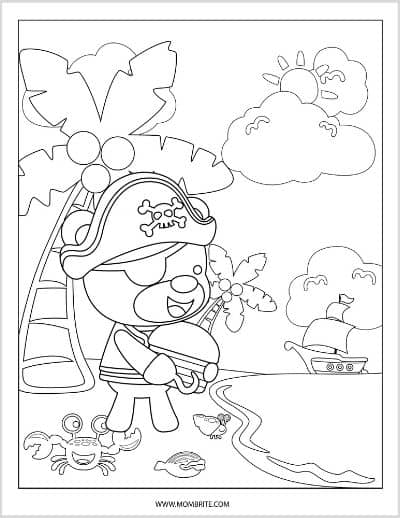 Crab Pirate Coloring Page
This crab is an undersea pirate! Who needs a pirate ship when you can simply live in the ocean?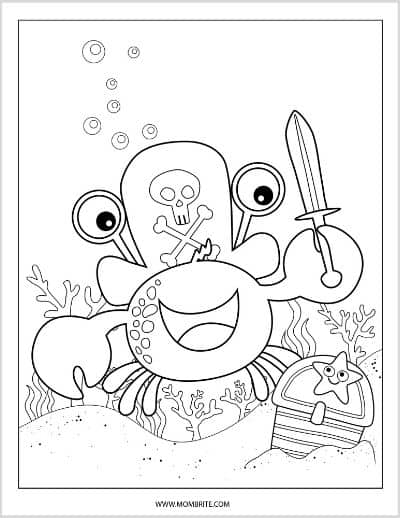 Pirate Finding Treasure Coloring Page
Off to find the treasure chest! Perhaps using a treasure map, this boy pirate has his mind set on discovering riches.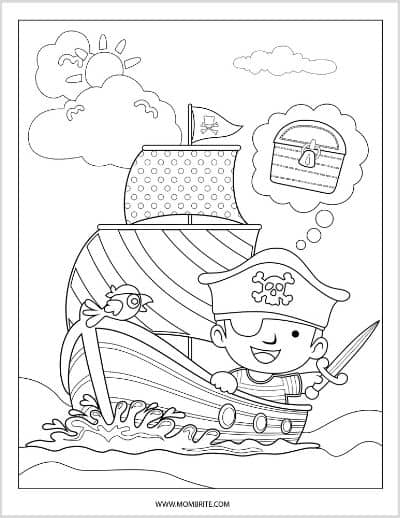 Animal Pirate with Nautical Telescope Coloring Page
This animal pirate seems to have found what he is looking for with the nautical telescope and is on the way to his destination.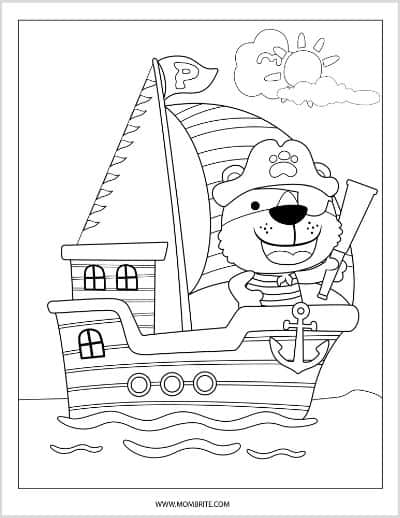 Cat Pirate Coloring Sheet
So far the pirate coloring pages contain happy or adorable pirates. This cat pirate is a bit more menacing looking while holding a sword and with a fishbone instead of a skull on its pirate flag.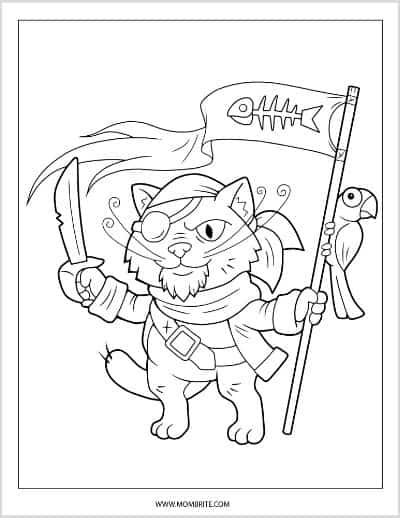 Pirate with Treasure Chest Coloring Page
A pirate with a treasure chest is a happy pirate. I hope he has the key to open the lock!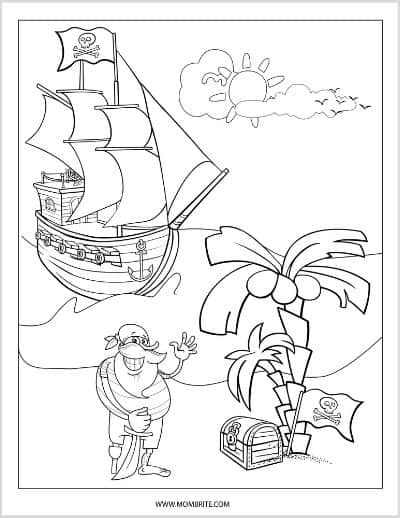 How to Download Pirate Coloring Pages
To get your copy of all the printable pirate coloring pages listed above, simply fill out the form below. You will receive the PDF file in your inbox.
---
Related Posts: