Make this simple cactus craft with your kids using paper bags and learn about this special plant and how it adapts to its habitats.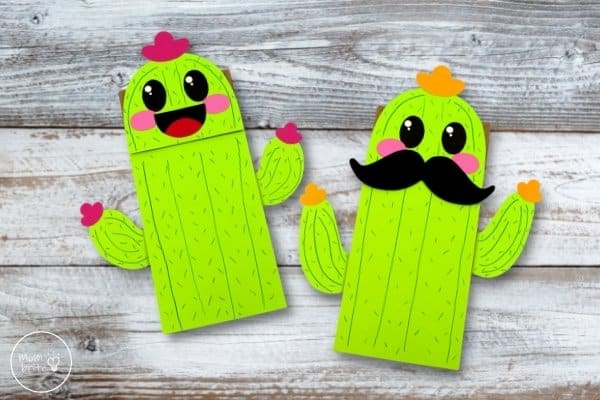 Do you have a child who loves to play with paper bags? What about making puppets out of them? These cactus paper bag puppets are simple and fun for kids, but the design is creative enough that adults can enjoy them too.
The cactus is such an amazing plant. Since the cactus needs to survive without water for extended periods, it stores gallons of water in its stem. To protect itself from animals that would love access to the liquid inside the stem, the cactus has sharp spines instead of leaves.
Living in scorching hot Arizona, we have plenty of cactus around. The cactus paper bag puppet is the perfect craft to do with your kids on a hot summer day.
You can make these paper bag crafts for cactus-themed birthday parties, as part of a cactus unit study, or a lesson on the Mexican holiday, Cinco de Mayo. You only need a few materials to complete it, and the free template makes this craft easy and simple for the kids.
How To Make a Cactus Puppet
Materials:
Free cactus puppet craft template (scroll down to the bottom of the post for instructions on how to download the template)
Construction paper or cardstock (green, dark pink, light pink, red, black are used in this tutorial, but you can use your own set of colors)
Glue
Scissors
Green marker
Brown paper bag
Instructions for the Cactus Puppet Craft:
1. Download and print out the free cactus puppet craft template. The template PDF file contains patterns for both paper bag cactus puppets. I will demonstrate how to make this craft with the cactus with a happy face.
Cut out all the template patterns with scissors.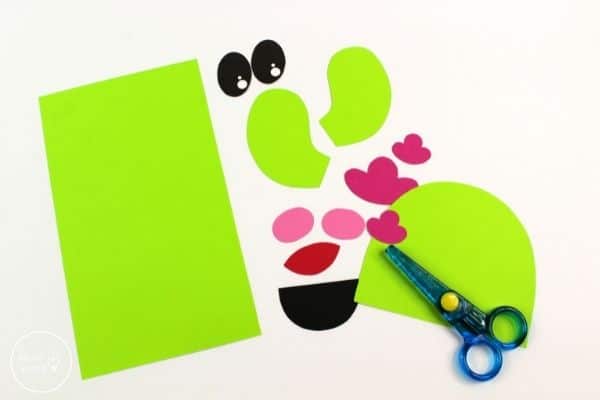 2. Glue the body on the main portion of the brown paper bag. Glue the cactus head to the flap of the bag.
To assemble the head, first glue the eyes toward the top of the cactus head. Next, glue the cheek cutouts under and to the sides of the eyes. To make the mouth, position the tongue inside the mouth and glue it in place. To finish the cactus head, glue the mouth and flower on the face cutout.
To assemble the body, simply glue the cactus arm cutouts to both sides of the body cutout. Make sure you place the arms in the middle fold of the paper bag and not the back. Finally, glue the small flowers on the top of each arm.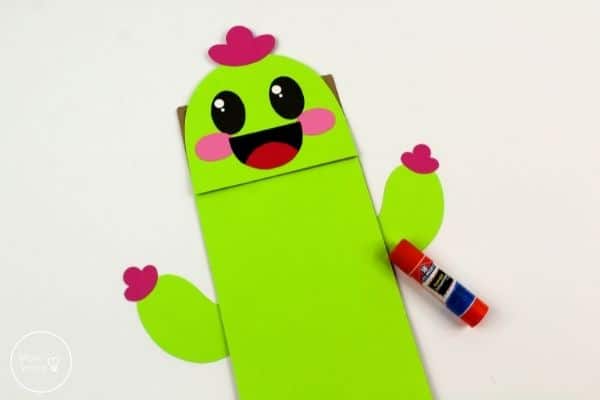 3. Use a green marker to draw lines and spines onto the cactus.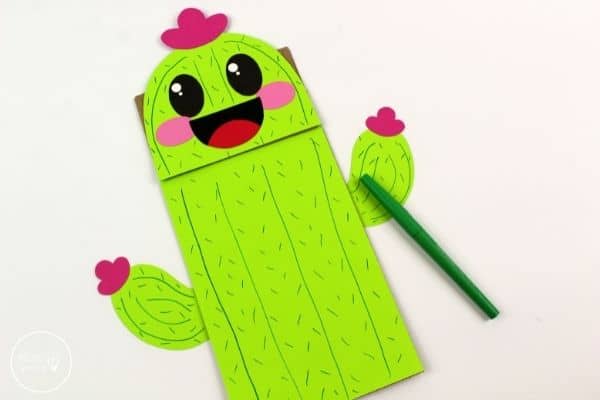 Now you are done with the adorable cactus craft! If you want to make one for Cinco de Mayo, you can replace the mouth with the mustache. Or make both of the paper bag cactus crafts with your kids and have fun playing with them afterward!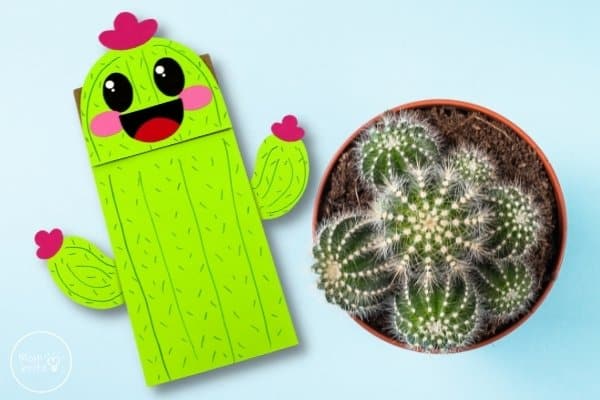 If you are looking for more resources to learn about the cactus with your kids, here are some books we loved: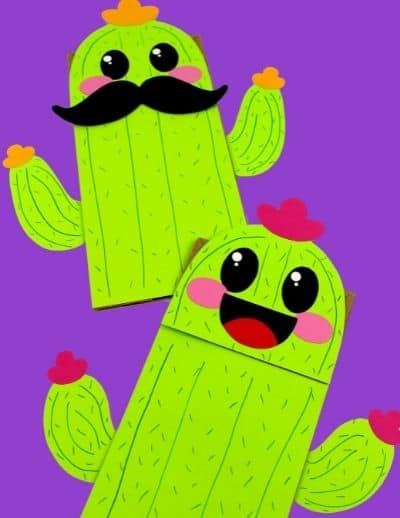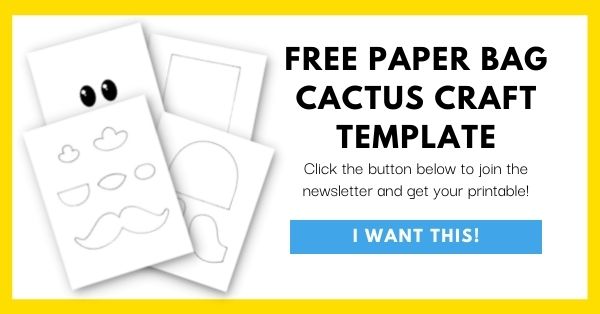 ---
Related Posts: