Here are step-by-step instructions on how to build a leprechaun trap using a tissue box. Your kids will love this St. Patrick's Day craft and STEM activity.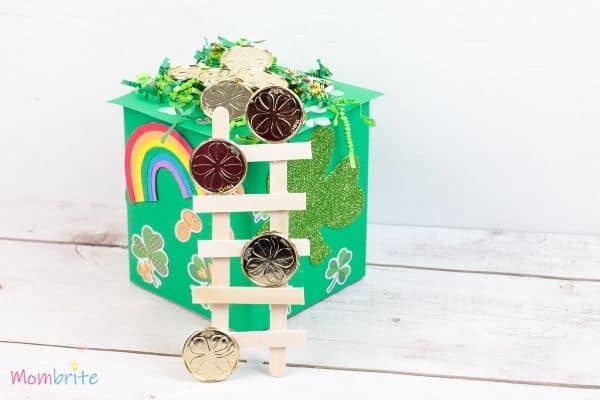 Building a leprechaun trap is a great tradition to do with your kids around St. Patrick's Day. Not only is it a fun way to celebrate the Irish culture, but it also is an excellent STEM activity that will get your kids' brains turning.
Typically, you want to set the leprechaun trap the night before St. Patrick's Day. Legend has it that once you trap a leprechaun, you will be granted three wishes. Since there will be no actual leprechaun in the trap the morning after, children are usually granted chocolate coins or little treasures instead.
A leprechaun trap usually features rainbows, gold coins, shamrocks, and four-leaf clovers. You can set out a variety of embellishments and let your kids use their creativity and imagination to decorate the leprechaun trap.
This easy-to-make leprechaun trap is made out of a tissue box. Talk about a great way to upcycle a tissue box! If you don't have any empty tissue box around, you can always substitute it with a shoebox, a cereal box, or even oatmeal canisters.
Made out of dollar-tree materials, this leprechaun trap is inexpensive to create and fun for the children to decorate. Your kids will love designing and building this St. Patrick's Day craft.
How to Make a Leprechaun Trap
Supplies
Step-by-Step Instructions:
Making the Body of the Leprechaun Trap:
Steps 1: Measure and cut your green paper for the body of the tissue box.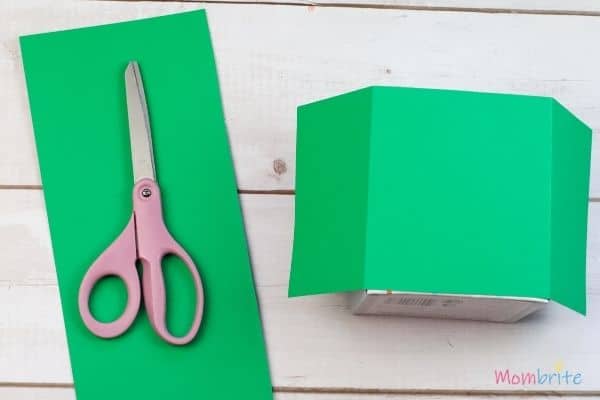 Step 2: Wrap, and tape or glue the green paper in place around the sides of the tissue box.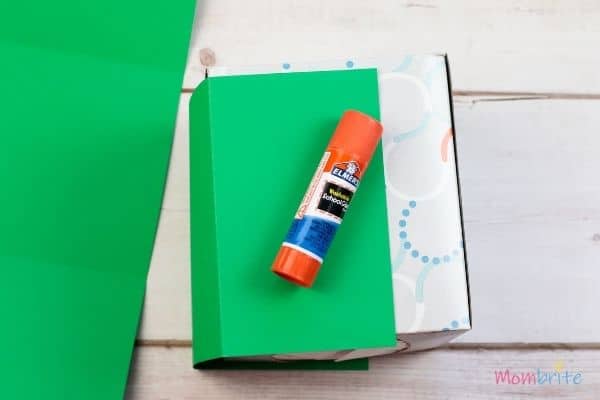 Steps 3: Measure or trace the top of the tissue box on the green paper and add ¼" to each side. Cut the square out of your green paper. This is your leprechaun trap lid.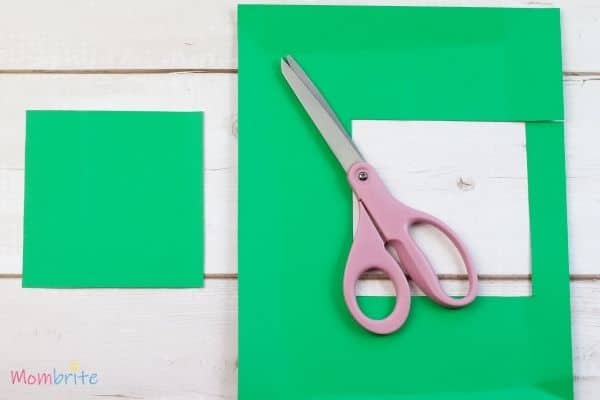 Step 4: Make an "X" in the middle of the green square and cut through it. You should leave about 1.5" from each end uncut.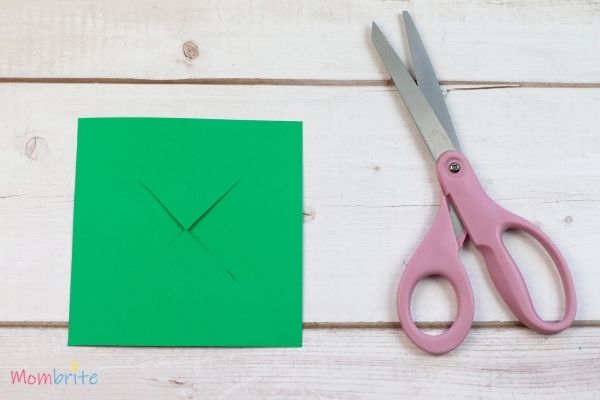 Step 5: Glue the lid onto the top of the tissue box.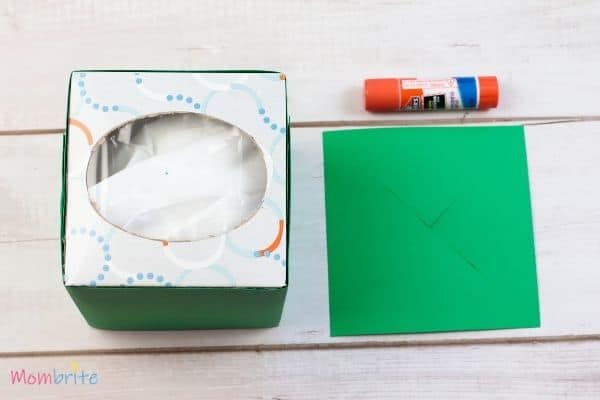 Step 6: Decorate your leprechaun trap. You can use whatever you have at home, such as stickers, sequins, rainbow cutouts, etc. I have free printable rainbow templates and shamrock templates your kids can color and glue on the trap for decoration.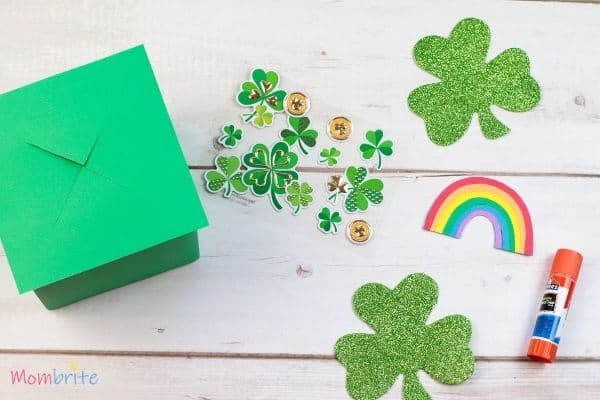 Step 7: Add the St. Patrick's Day colored shredded paper and/or St. Patrick's Day colored paper confetti to cover your leprechaun trap door and place some coins on top.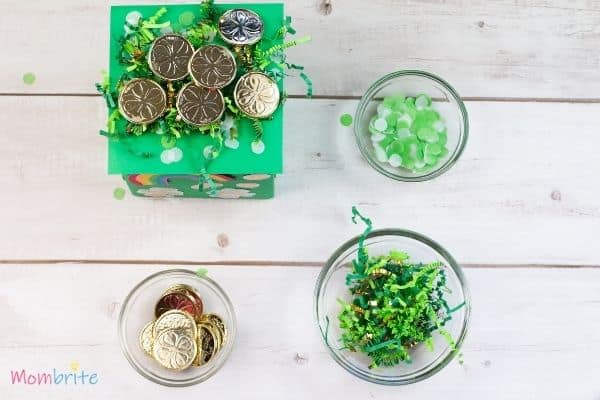 Making the Ladder:
Step 8: Measure how tall you need to make your ladder. It should be able to reach the top of the tissue box when you lean it against the leprechaun trap so that the little leprechaun can climb up to reach the gold coins. Depending on the size of craft sticks you have, you may need to glue two smaller sticks together or cut a larger stick down.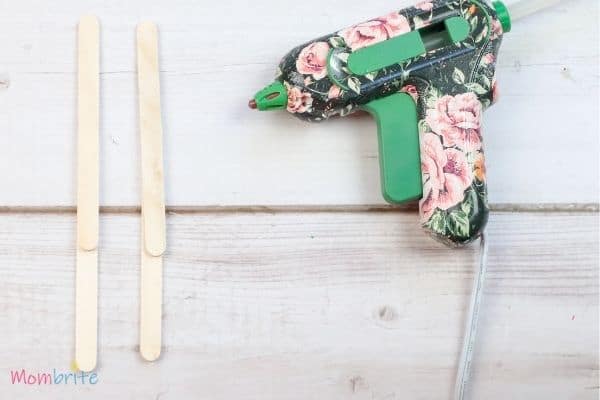 Step 9: Measure how wide you want to make your ladder and how many rungs you want. Using your scissors, cut the appropriate number of rungs.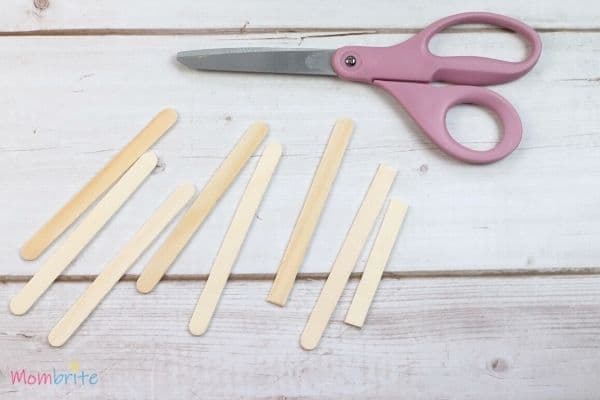 Step 10: Using your glue gun, attach your rungs, spacing them as evenly as possible.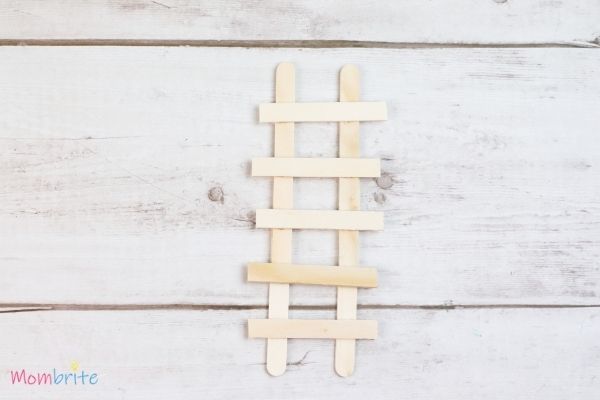 Step 11: Place your ladder against your leprechaun trap and bait your leprechaun with some coins!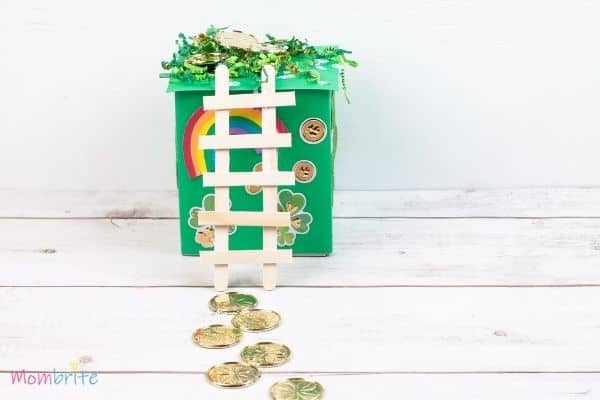 Now all your kids need is patience and wait for the leprechaun to come!
Tip for parents … plan out what you want to give the children ahead of time! Otherwise, it will end up being an emergency Elf-on-the-Shelf situation (I had way too many of those) where you don't have any treats to give to the children on the morning of St. Patrick's Day.
The fun part about this leprechaun trap is that you can use the inside of the trap to store the treats. If you decide to go with chocolate coins, simply drop some coins inside the tissue box for your kids to discover in the morning. They will be looking inside the trap door anyway to see if they caught a leprechaun, but instead, they will find lots of fun treasures!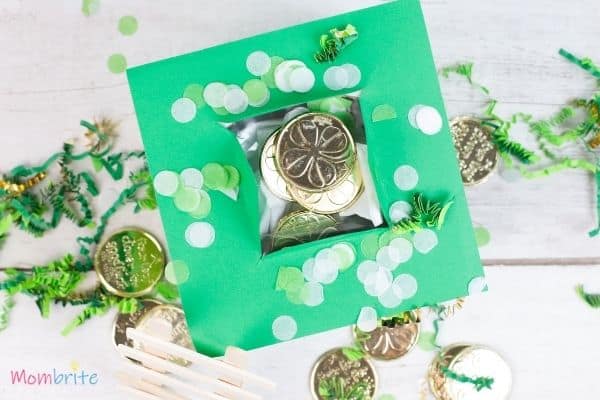 To make this St. Patrick's Day activity even more fun, read How to Catch a Leprechaun with your kids before building the leprechaun trap. They might pick up some tips!
---
Related Posts