Leprechaun Traps are a fun STEM building activity that incorporates a variety of skills and lots of imagination. Explore these fun and creative Leprechaun Trap Ideas for kids.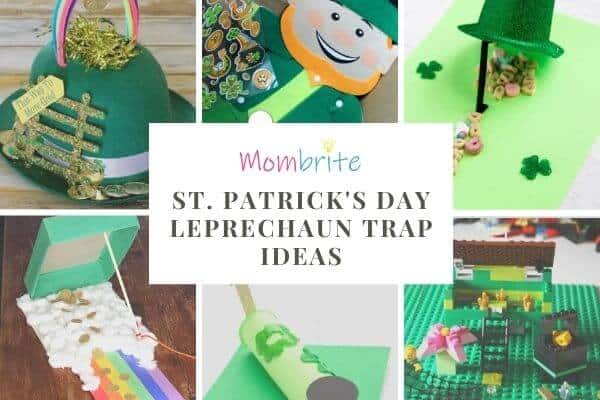 With St. Patrick's Day just around the corner, it's time to start thinking about making your own leprechaun trap to see if you can catch a leprechaun sneaking around. Creating unique leprechaun traps is such a fun St. Patrick's Day activity and a great family tradition.
How do you catch a little, magical fairy who has a knack for getting away? Here are 15 easy and fun leprechaun trap ideas your kids will love. You can use any of these traps as an inspiration and let your kids create their own special trap to catch the leprechaun.
Kids of all ages can make these leprechaun traps. They are colorful and will make the perfect way to entice any leprechaun to his pot of gold. Don't forget to leave some gold coins or sweet treats as bait!
Leprechaun Trap Ideas for Kids
Tissue Box Leprechaun Trap from Mombrite
Upcycle an empty tissue box to create a fun leprechaun trap with your kids. The tricky leprechaun can't resist following the gold coins to the hidden trap door.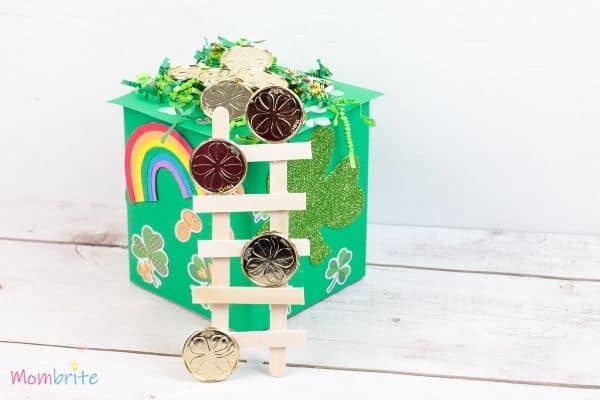 This leprechaun garden trap is a fun project for kids to do and will have them creating a little garden with a pot of gold inside.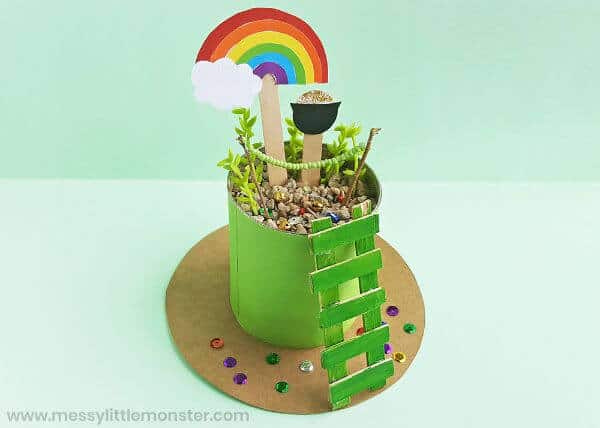 Fun and easy to make, this rainbow trap uses supplies you probably already have at home for an easy leprechaun trap idea.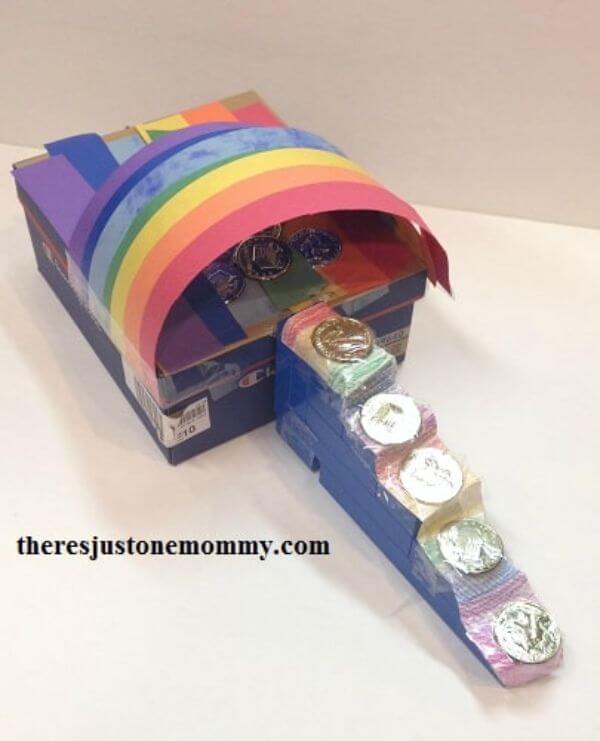 Rainbow Leprechaun Garden from Hello Wonderful
This festive St. Patrick's Day garden is a fun way to create a leprechaun trap. It is a colorful trap that kids will love creating.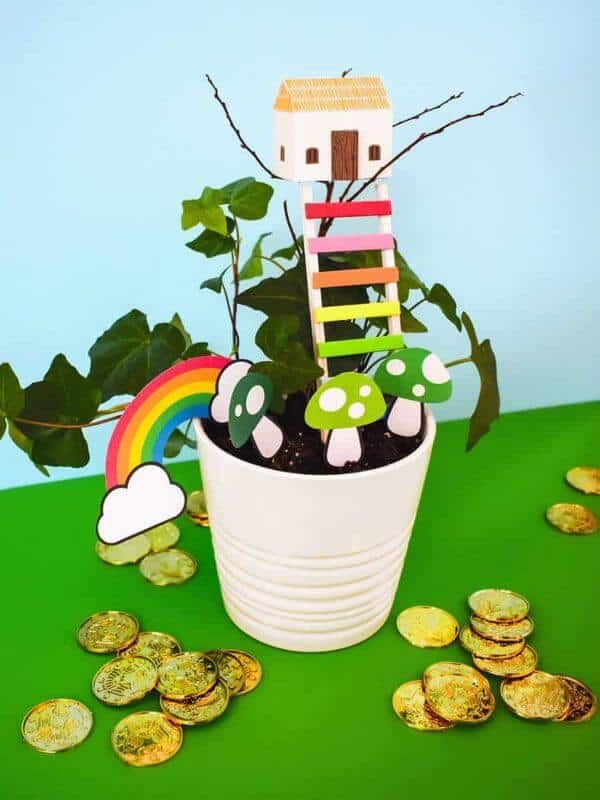 With a fun rainbow walkway that has gold laid out to entice the leprechaun, this shoebox leprechaun trap is easy and fun.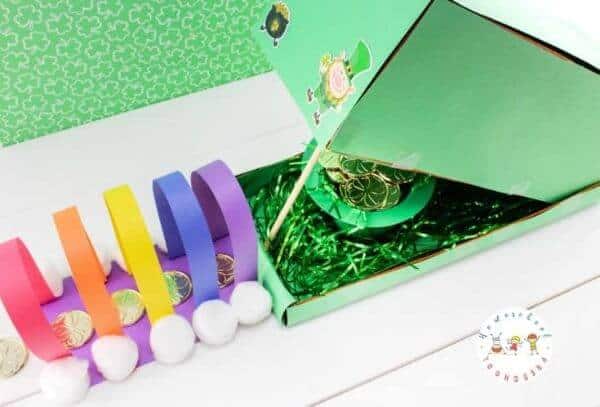 With a hanging pot of gold, this leprechaun trap is an easy trap that kids of all ages can help make.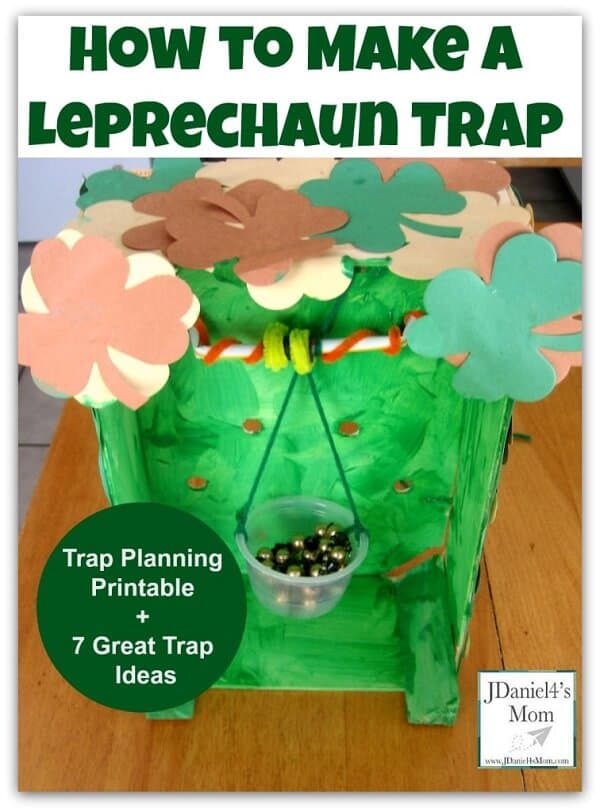 This gold coin leprechaun trap will have kids getting creative as they decorate and draw fun pictures for the holiday.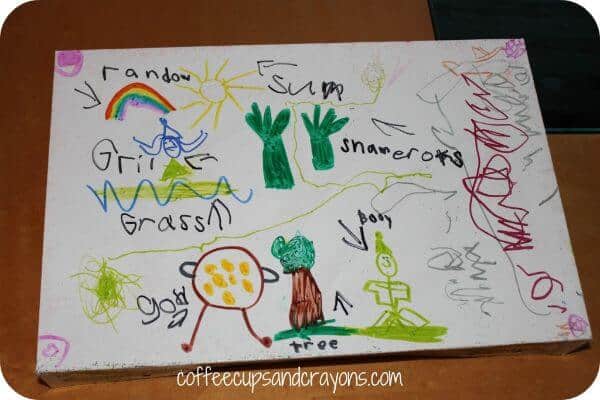 No leprechaun will be able to resist this fun and creative golden resort setup. This trap has everything needed to entice any sneaky leprechaun!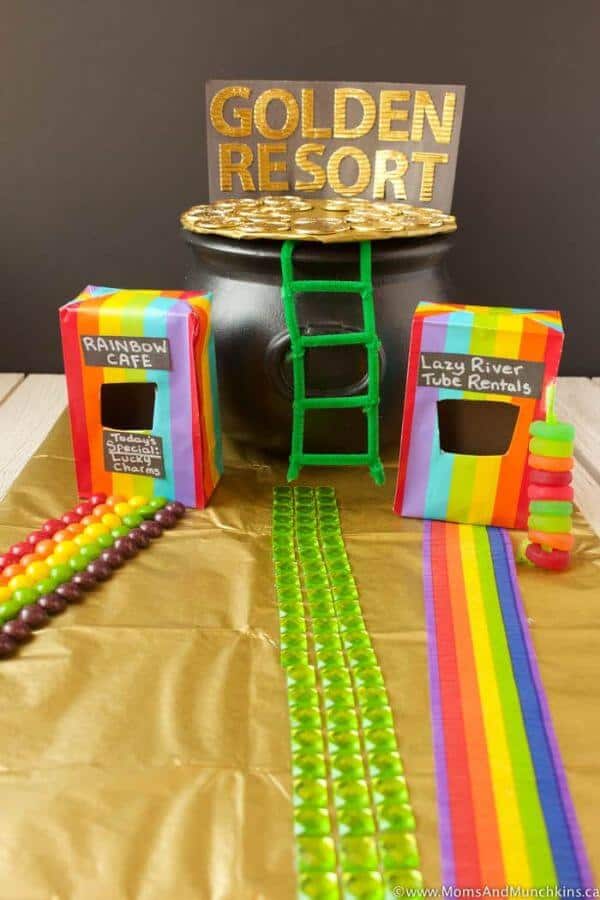 Another easy leprechaun trap that the kids will love making, this trap only takes a few supplies and can easily be done with kids of all ages.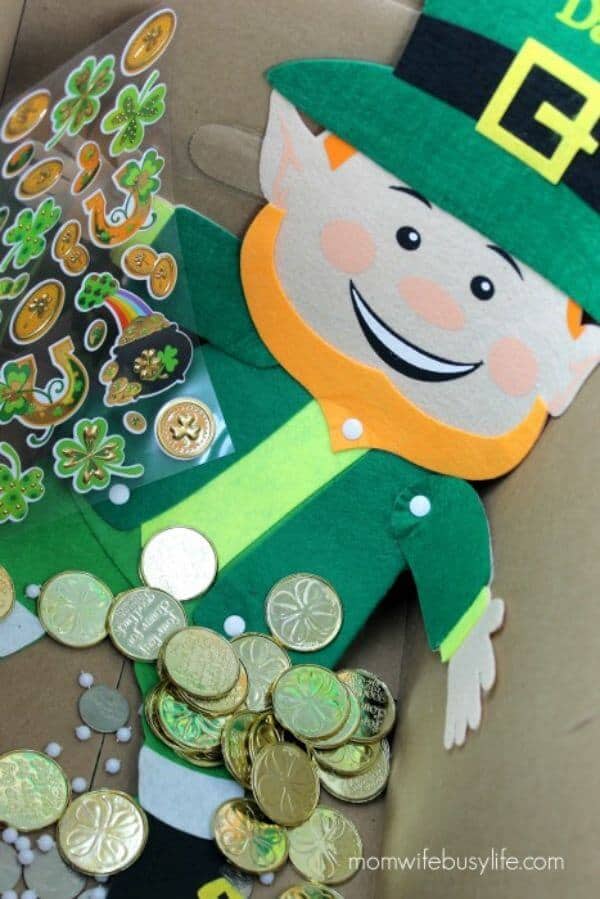 Using a cereal box and some shiny coins, this easy to make leprechaun trap will have kids patiently waiting to see if they catch the little green guy.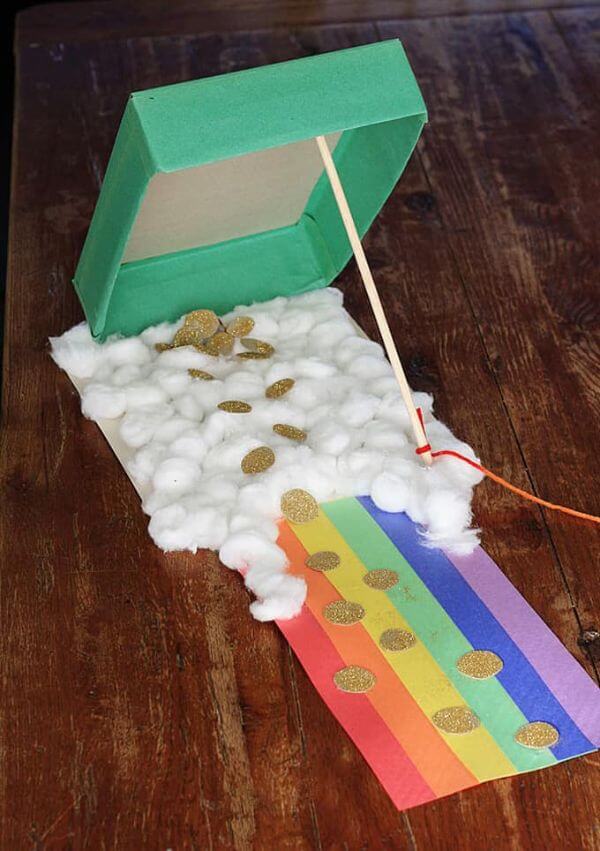 The idea behind this slime leprechaun trap is that as the leprechaun is trying to get to the pot of gold, he will get stuck so that you can catch him.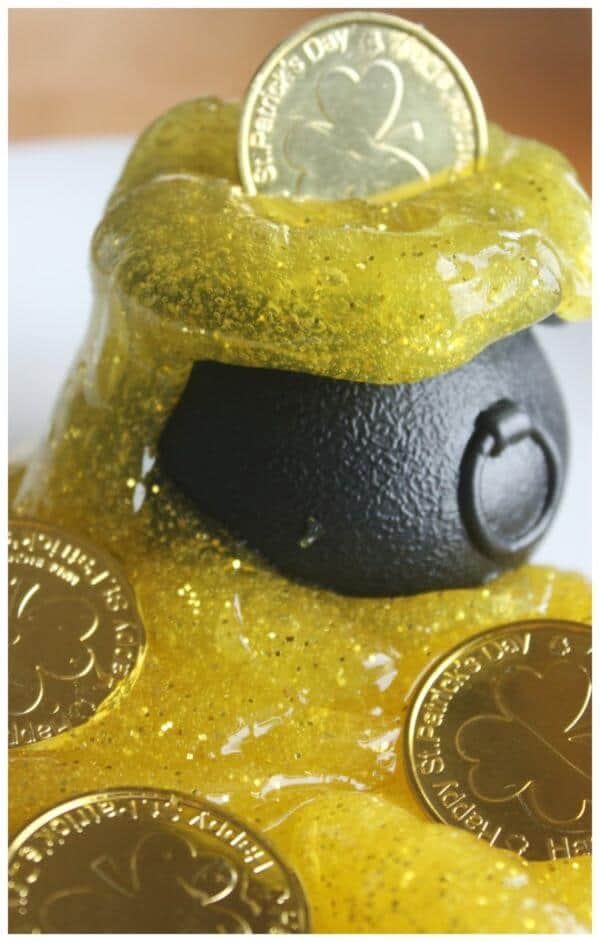 Under the Rainbow Leprechaun Trap from Fun Money Mom
Creative and fun, this is another trap that no leprechaun will be able to resist! Green, colorful, and shiny, this fun trap is easy to make.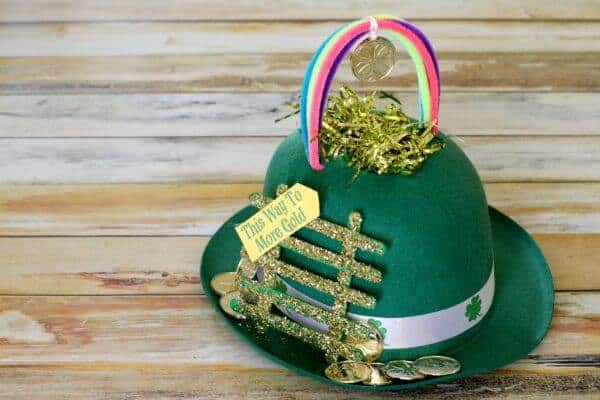 Easy but fun, this leprechaun trap is made with only a few supplies and uses Lucky Charms cereal as bait to try and catch the leprechaun.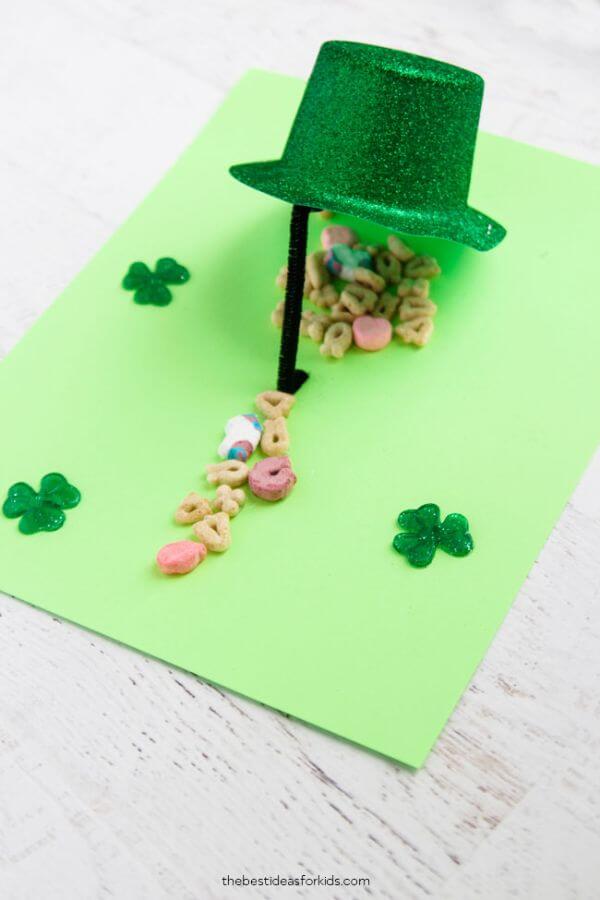 Super easy to make, this leprechaun trap is made from a paper roll and a few pieces of construction paper.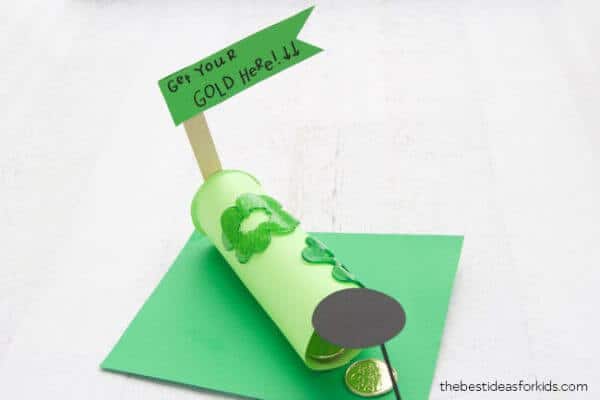 Kids will love using LEGOS to create this colorful leprechaun trap that the little LEGO mini-figures will be waiting by to catch the leprechaun.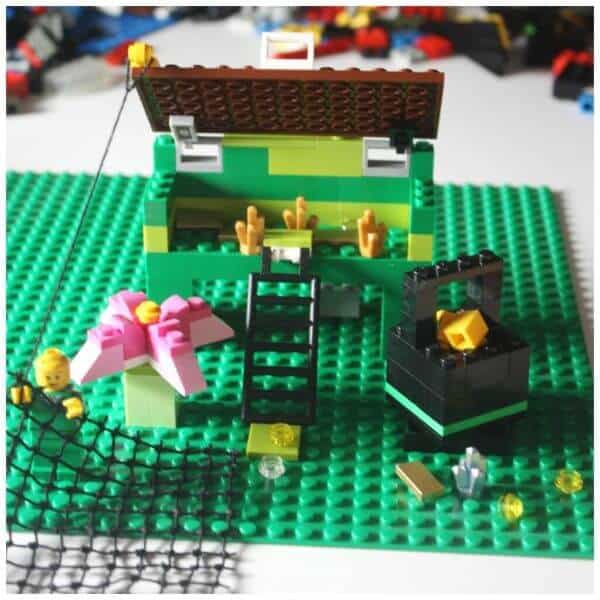 ---
Related Posts