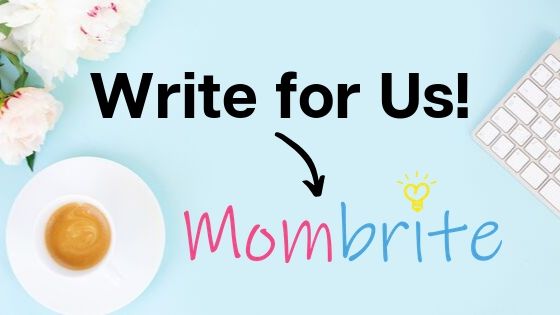 Thank you for wanting to guest post on Mombrite!
We would love guest posts on the following topics:
Pregnancy
Postpartum
Breastfeeding
Baby Care Tips
Parenting
Kids activities
Motherhood advice
Mom hacks
Traveling with children
Benefits of guest posting on Mombrite:
Get traffic back to your site and grow your email list.
Have a do-follow link to your blog (great for SEO!)
If you contribute more than 2 guest posts, you will be featured on the Authors page.
Exposure to a new audience for your blog.
Additional traffic to your blog as I post your guest post on my social media channels.
Guest Post Guidelines:
The guest post must be unique, which means it has never been published on other websites.
The post should be a minimum of 1,000 words.
Only include photos and images you have the rights to share.
Do not make the post promotional (about your blog, product, service, etc.)
No affiliate links or irrelevant links.
Do not publish the guest post anywhere else after it goes live on Mombrite.
Please proofread and make the necessary edits prior to submission.
Be SEO complaint using keywords and long tail keywords.
We reserve the right to add additional information on your post if we find it necessary for our reader's experience.
We reserve the right to make edits for SEO purposes.
All ideas, content, writing and other information, whether or not registrable under copyright or similar statutes (the "Rights"), that you provide as part of your guest post shall belong solely and exclusively to Mombrite, LLC. You agree to assign and, upon submission, do assign all Rights to Mombrite, LLC. Mombrite, LLC shall have the perpetual and exclusive right to use, distribute, license and/or otherwise exploit throughout the universe, any Rights or part thereof by all forms of audio, visual textual, digital, electronic or other distribution that are now known or may hereafter exist, and otherwise exploit any Rights in such media, forums and for such uses throughout the universe as it deems appropriate. All revenues derived by Mombrite, LLC from the use, distribution, licensing or other exploitation of such Proprietary Rights shall be the sole and exclusive property of Mombrite, LLC.
Submission Guidelines:
Email me at [email protected] with your post ideas. Please include the following:
A brief summary of your pitch.
A potential headline.
A short author's bio.
I check my inbox regularly and will consider all submissions. Note that not all blog post ideas will be accepted.
I look forward to working with you!
Betty