This post may contain affiliate links. That means if you click and buy, I may receive a small commission (at zero cost to you). Please see my full disclosure policy for details.
When it comes to gift-giving, practical gifts are often appreciated. Homeschooling families, in particular, will appreciate the thought of choosing gifts that are geared toward learning or that simply make the homeschool day a bit easier.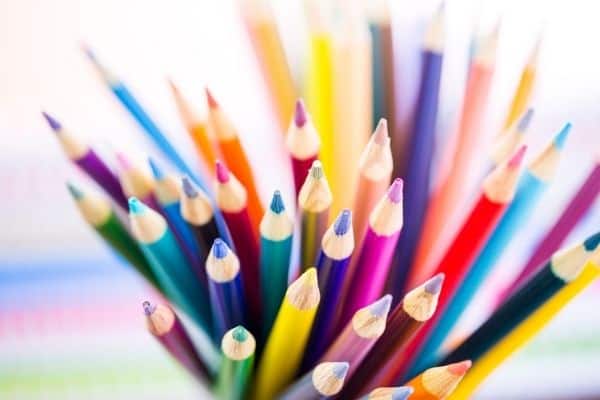 From microscope to musical instruments, this list of gift ideas for homeschool kids cover a variety of items that both the kids and parents will love. Keep reading below to find the perfect gift for the homeschooling child in your life.
Best Educational Gifts for Homeschooling Kids
1. Echo Dot with Smart Plug
No products found.
Amazon's Echo devices featuring Alexa offer a number of tools for busy homeschoolers. Use timers, routines, and schedules to add structure to your day. Look up information and enjoy plenty of learning apps on the device, as well.
2. NATIONAL GEOGRAPHIC Break Open 10 Geodes Kit
Learn more about geology with this geodes kit that allows you to break open geodes.
3. Shifu Orboot (App Based): Augmented Reality Interactive Globe For Kids
Use this smart globe to get an inside peek at worldly experiences just by using your smartphone.
4. Light Up Terrarium Kit
Learners can enjoy learning about plant life with this light up terrarium kit.
5. Beginner's Microscope
Get a closer look – literally. This powerful but easy to use microscope will be well-loved for all types of different homeschool science studies.
6. Plugo Slingshot Catapult Kit
Kids can get learn some hands-on physics principles with this fun catapult kit.
7. Giantmicrobes Themed Box – Sick Day
These educational plush toys show the structures of different microbes that cause the common cold, cough, ear ache, sore throat, and cavity in fun and colorful ways.
8. Table Top Robot
Learners can experiment with coding and electronics with this cool table top robot.
9. Beginner's Telescope with Phone Adapter
Look to the heavens with this beginners telescope with a phone adapter that helps you navigate.
10. Magnetic Science Kit
Learn about magnetism with this fun science kit.
11. STEM Physics Science Kit
Your kids will learn the basics of circuits and magnetism with this science kit.
12. 3D Printer
This 3D printer is relatively inexpensive compared to professional models and is perfect for beginners.
13. 2020 World Book Encyclopedia
While it's definitely a larger investment than the other gifts featured here, the latest set of World Book Encyclopedias is a classic. The set features over 17,000 articles and would make a great addition to any homeschool library.
14. World Almanac and Book of Facts 2021
Get the latest fun facts and world themes with the latest World Almanac.
15. Osmo – Genius Starter Kit for Fire Tablet + Family Game Night
With 7 educational games in one, the Osmo Genius Starter Kit makes a great gift for a homeschooling family.
16. Natural Wood Percussion Instruments Toy for Kids
Spark a love of music with this beautiful starter set of different classic instruments.
17. Kids Active Noise Cancelling Wireless Headphones with Microphone
No products found.
A lot of homeschooling families will tell you that we go through headphones like water. Well-made headphones are always appreciated!
18. Fire HD 8 Kids Edition Tablet
The Fire HD 8 Kids Edition tablet offers a ton of apps for homeschoolers.
19. 145 Piece Wood Art Set
This beautiful set of classic art supplies has everything needed to create artwork – all contained in a sturdy wooden case.
20. Endless Creativity Art Set
This art set contains craftier supplies to create new and different types of pieces.
21. LapGear Designer Lap Desk with Phone Holder and Device Ledge
Learners can work comfortably with this smartly designed lap desk.
22. Snap Circuits Electronic Exploration Kit
Understand how electricity works and make your own creations easily with Snap Circuits.
23. Learn to Juggle Kit
Learn a fun new performing arts skill with this fun juggling kit from Klutz.
24. Dress Up Trunk for Ages 3-7
Featuring 3 versatile costumes, little learners can have fun with pretend play as they dress up with this costume set.
25. Mobile Two Sided White Board
This large white board makes it easy to share information with homeschool learners.
Titles like National Geographic, Zoobooks, and more are fun and educational. Your kids will look forward to getting these magazines in the mail every month!
27. Laminated Alphabet, Sight Words, and Phonics Flash Cards for PreK-Kindergarten
These sight words and phonics flashcards are flexible and let littles practice handwriting with the included dry erase pens.
28. Field Trip Diary for Homeschoolers
Treasured memories can be recorded in one place with this beautiful field trip diary designed specifically for homeschoolers.
29. Cursive Handwriting Workbook
Keep those cursive handwriting skills on point with this handwriting workbook.
30. Infinity Cube Fidget Toy
Learners can wind down with this complex infinity cube fidget toy.
---
FOR MORE GIFT IDEAS, CHECK OUT: