Santa Claus is coming to town! Kids love anything to do with Santa, and the big guy needs his sleigh to carry all the presents for the kids. This popsicle stick sled ornament allows your kids to use their creativity and decorate Santa's sleigh so Santa can arrive in style!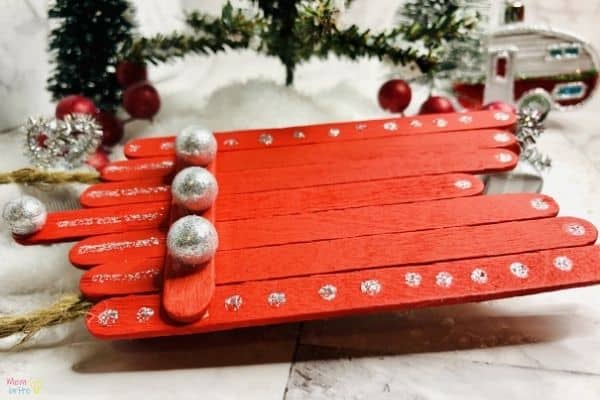 After helping the kids with putting together the popsicle sticks with hot glue gun, the sleigh is ready for your kids to paint and decorate as they please. We recently got some glitter glue pens and the kids are obsessed with them, but you can also use sequins, gems, buttons, or anything you have around the house!
How to Make Popsicle Stick Sled
Materials:
Any color paint or paint pens
Paintbrushes
Cord, string, or ribbon
Any desired decorative additions
Instructions:
1. Evenly line up 7 regular size popsicle sticks in a "angle" pattern
2. Using a hot glue gun, run a line of hot glue the entire length of a small popsicle stick & press it horizontally onto one end of the 7 sticks. Repeat this step on the other end as well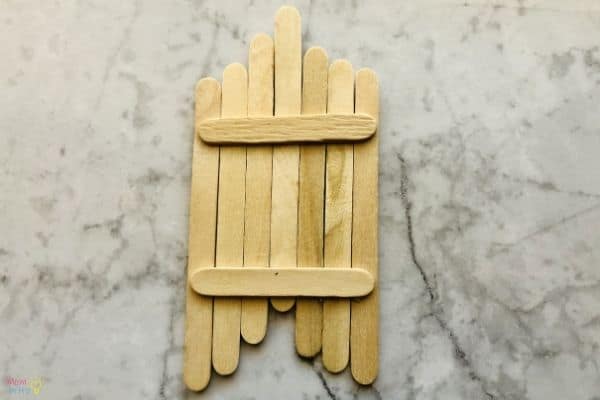 3. Glue two regular size sticks along the bottom of the board for the sled runners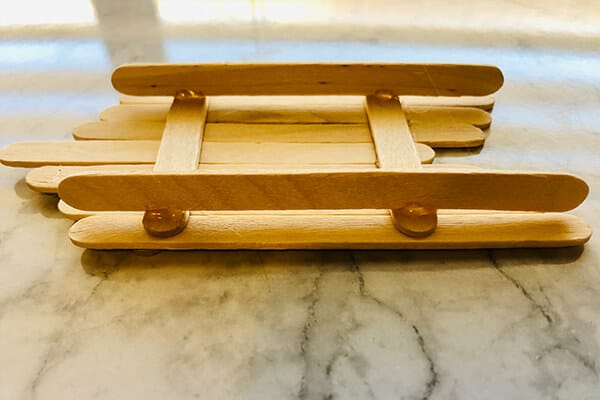 4. Flip the newly made sled over and attach a small stick near the top as shown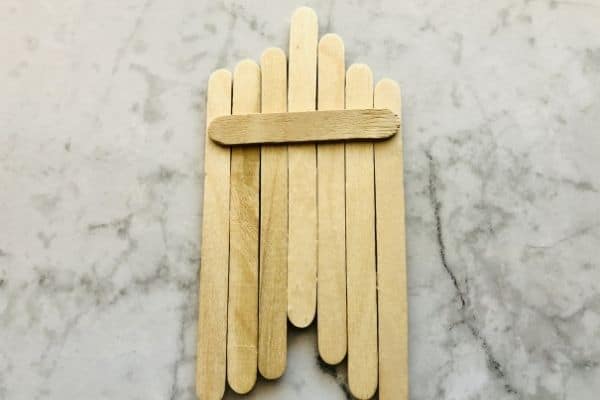 5. Coat the entire sled with an even layer of paint & let dry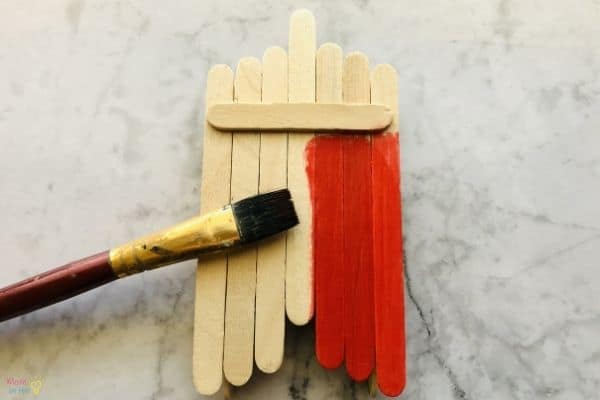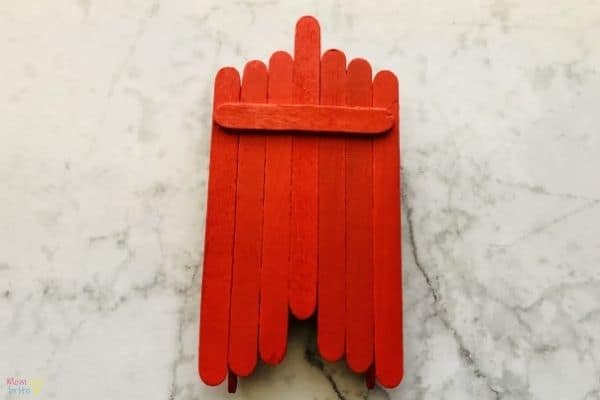 6. Glue on cord, ribbon, or string for the sled pull cord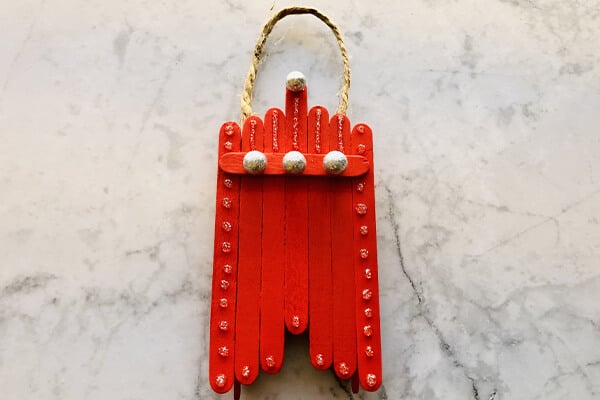 7. Decorate with paint or any desired items or supplies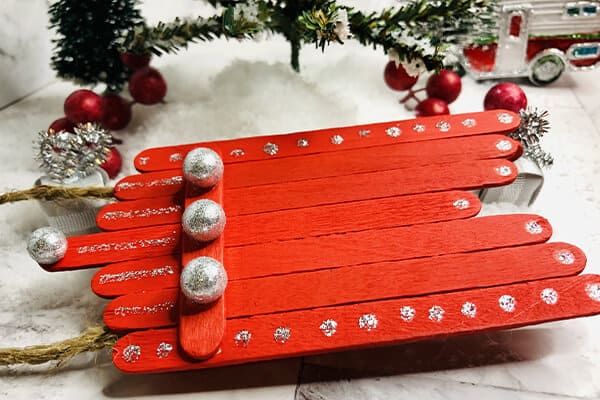 Our sleigh turned out on the fancy side because of the pearls, but there is no need for all the glittery goodness. Your kids can use their imagination and create their own popsicle stick sleigh for Santa Claus.
Your kids will be so proud of their homemade popsicle stick sleigh ornament on the Christmas tree! Happy holidays!
---
FOR MORE CHRISTMAS CRAFTS, CHECK OUT: