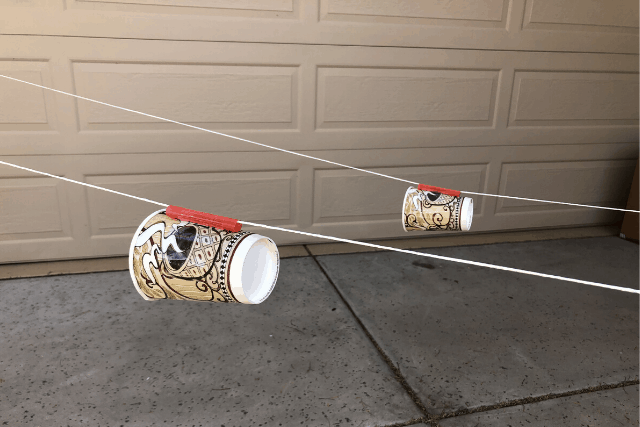 In Arizona, it's beginning to look like spring. That means it's time to bust out water guns and move activities outdoors!
This fun water fun cup race is perfect for parties or play dates because it's easy to set up and kids just love shooting water guns. It's also a great boredom buster to keep the kids entertained in the summer.
How to Set Up the Water Gun Cup Race
Supplies:
Cups
Straws
Tape
String
Water guns
Instructions:
Cut off a piece of the straw (about 2").
Tape the straw onto the side of the cup.
Thread the string through the straw.
Attach both ends of the string to a post, the wall (may need to use duct tape for this), a chair, or any object that is stable. If possible, you can just tie the string around the object instead of using tape.
Repeat steps #1-4 depending on how many players are in the race.
Use water guns to shoot water into the cup to move the cup along the string.
There are many ways to play this water gun cup game. You can:
Allow all the players to move with the cup.
Have all the players stand in the same spot while the cup moves along the string.
Use different squirt toys to shoot water.
Make the string go upward or downward.
Use different sized cups – the smaller the cup, the harder!
Final Thoughts on Cup and Water Race
You are probably wondering, "how wet am I going to get playing this with my kid?" The secret is … if you are not the one winning, you won't get wet! The one who is winning will be the one in front of the other players so there is a chance he/she might get shot by the water gun. Otherwise, you should remain fairly dry!
My kids had so much fun racing the cups with their water guns. I hope yours did too!